Navigation and Toolbars at a New Address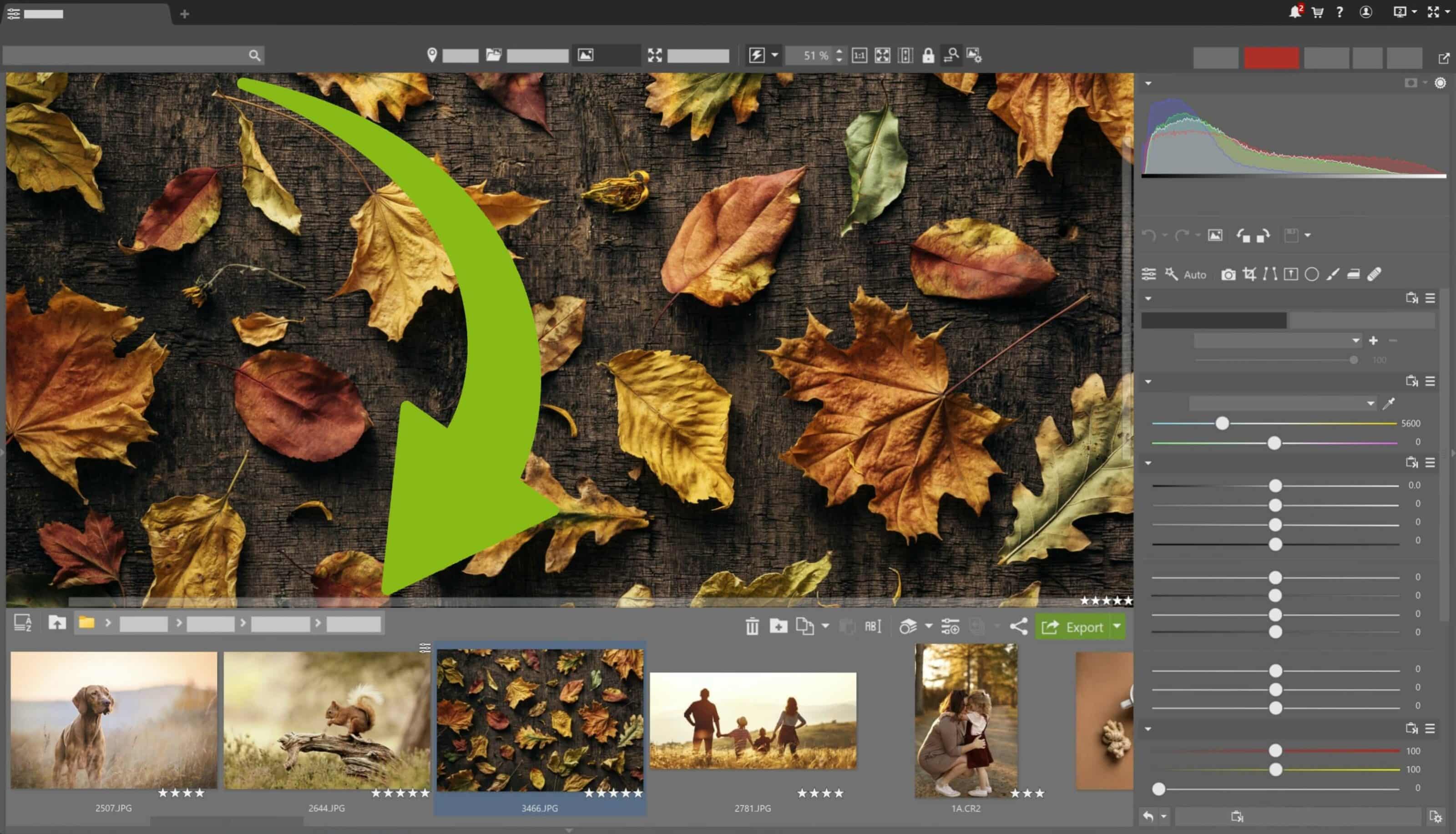 We've improved Zoner Photo Studio X to ensure that the necessary tools are even closer at hand. With the new navigation, you'll easily navigate through folders. With icons for the most common tools, you can access frequently used functions even with the hidden side panel. And as always, you can customize everything to suit your needs.
Browsing Comfortably Through Your Folders
You're probably accustomed to finding folders in Zoner Photo Studio's left panel. This option remains available because it allows you to even display complex tree structures in a clear way.
For easier navigation, we've added file paths and additional controls to the toolbar that you'll see in all modules.
Essential Tools in One Place
On the right side of the toolbar, you'll find commonly used tools. Even though some are typical for the Manager and others for the Develop module, they come in handy everywhere. Whether it's renaming or deleting a file, applying batch filters, sharing, or exporting… There's no need to switch to another module; you have them all at your fingertips.
Customize the Toolbar to Your Preferences
We've selected tools for the toolbar to be as practical as possible, but we understand that our users have diverse workflows. So, if you right-click on the toolbar and choose "Edit Tool Panel," you'll access a window where you can conveniently select your most frequently used functions.
Cleaner Display and Convenient
This toolbar also allows for a cleaner display of the entire program as well as placement and finding important tools in all modules, in one place.
Download Zoner Photo Studio X for free for 7 days and customize the tools to your liking.