Photo Report: With Red Noses International, Laughter Is the Best Medicine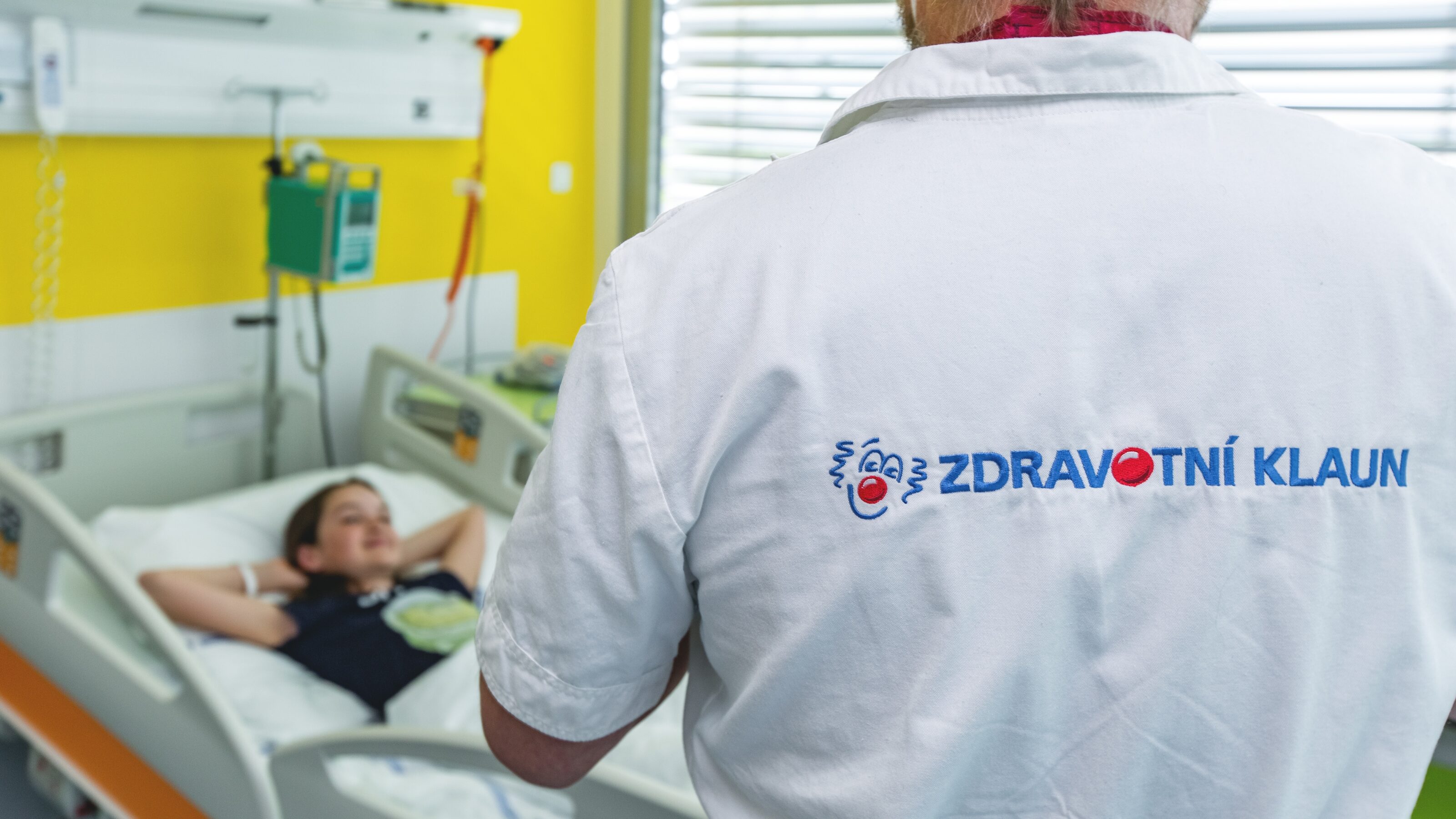 The hospital is not the first place that comes to mind when you think of laughter. Hospital clowns are trained professionals that are trained to deal with the different reactions of patients and help them laugh and alleviate some of the stresses that come with being hospitalized, even if just for a short time. Documenting their work has been a heart-warming and positive experience for me as a photographer.
As a commercial photographer, I have been traveling the world for some time now. In the years I've been doing this for a living, I've had the opportunity to shoot many interesting events. I've photographed families, executives, corporate events, products, landscapes, architecture, and even a wedding here and there. When it comes down to it, a photographer must enjoy what they do because it always shows in the results.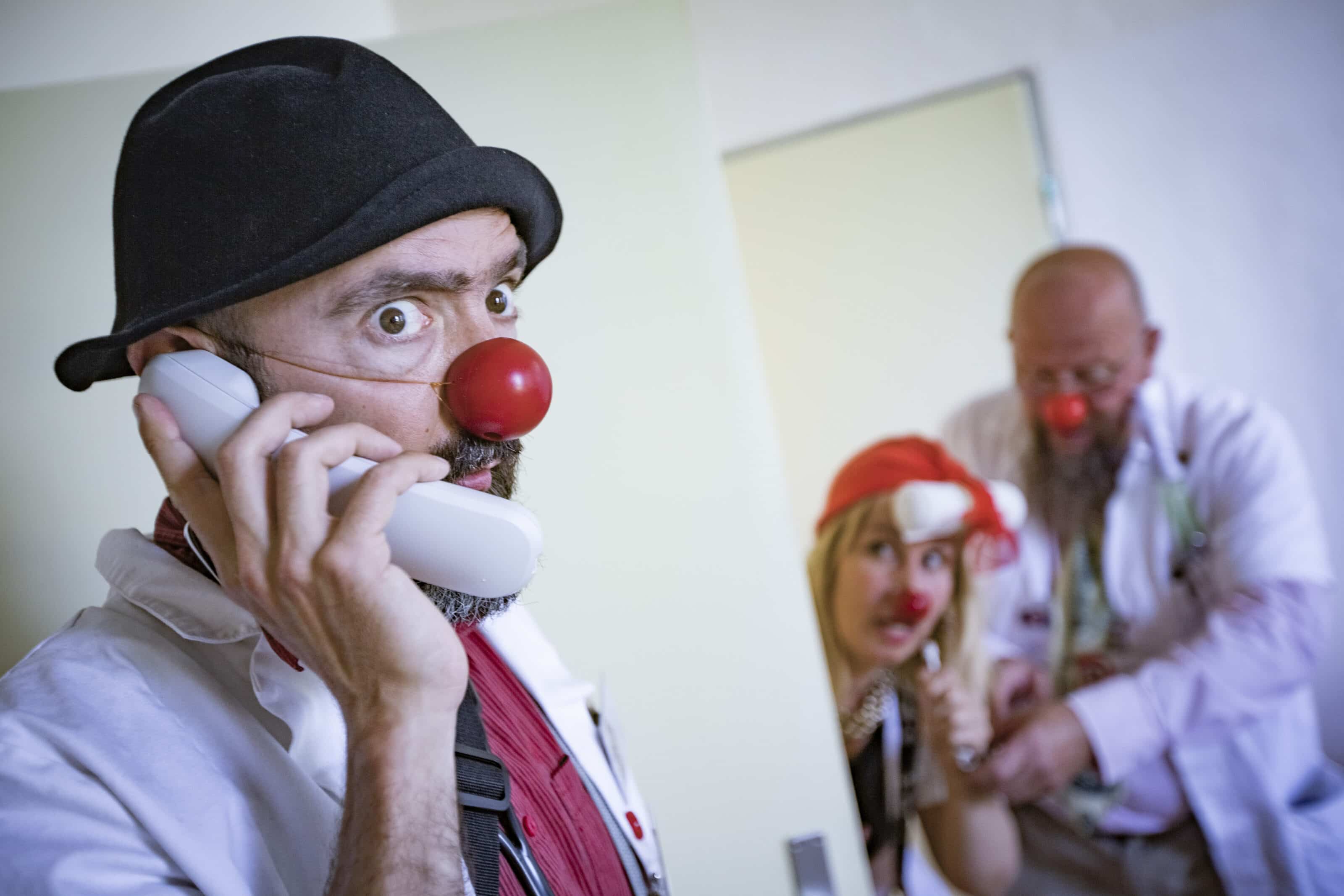 One of my biggest challenges as a photographer is my work with the non-profit organization, Red Noses International. Their mission is to entertain patients of all ages in hospitals and other health facilities during some of their most challenging moments in life. That's where I come in, camera in hand.     
What makes this type of shoot unique
First and foremost, even the clowns themselves have no idea what will happen when they enter the hospital room. Their performances are improvisation at its purest, which, of course, develops with experience but is also based on the audience's reactions. This is how they build their repertoire, which is unique and different each time. This unpredictability can be difficult for a photographer because you never know what to expect.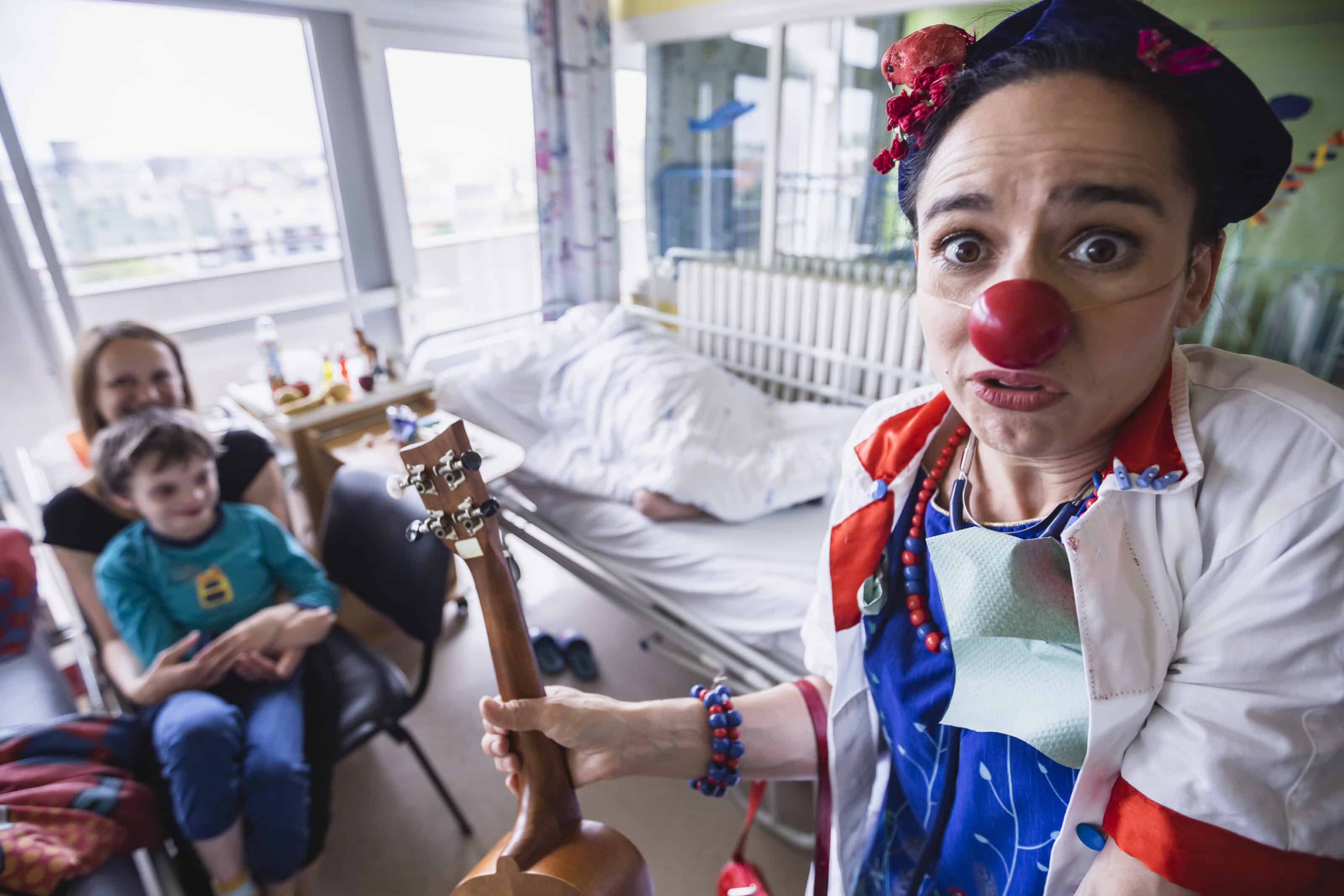 When I do a wedding, I know there will be a kiss, then a toast, and the bride and groom's first dance. But here, I have nothing to draw on. I have to improvise the same way the clowns do. 
The right lens is key 
Since there's usually not a lot of time to change lenses, and the clowns' performance moves very quickly, I take 90% of my photos using a very fast, wide-angle Canon EF 16-35mm f/2.8 lens. This lens allows me to capture more of the scene in small hospital rooms at a focal length of 16mm and get both the clown and audience in the shot. This is the best solution lens-wise, especially for the beginning, when the clowns keep a safe distance from the patients.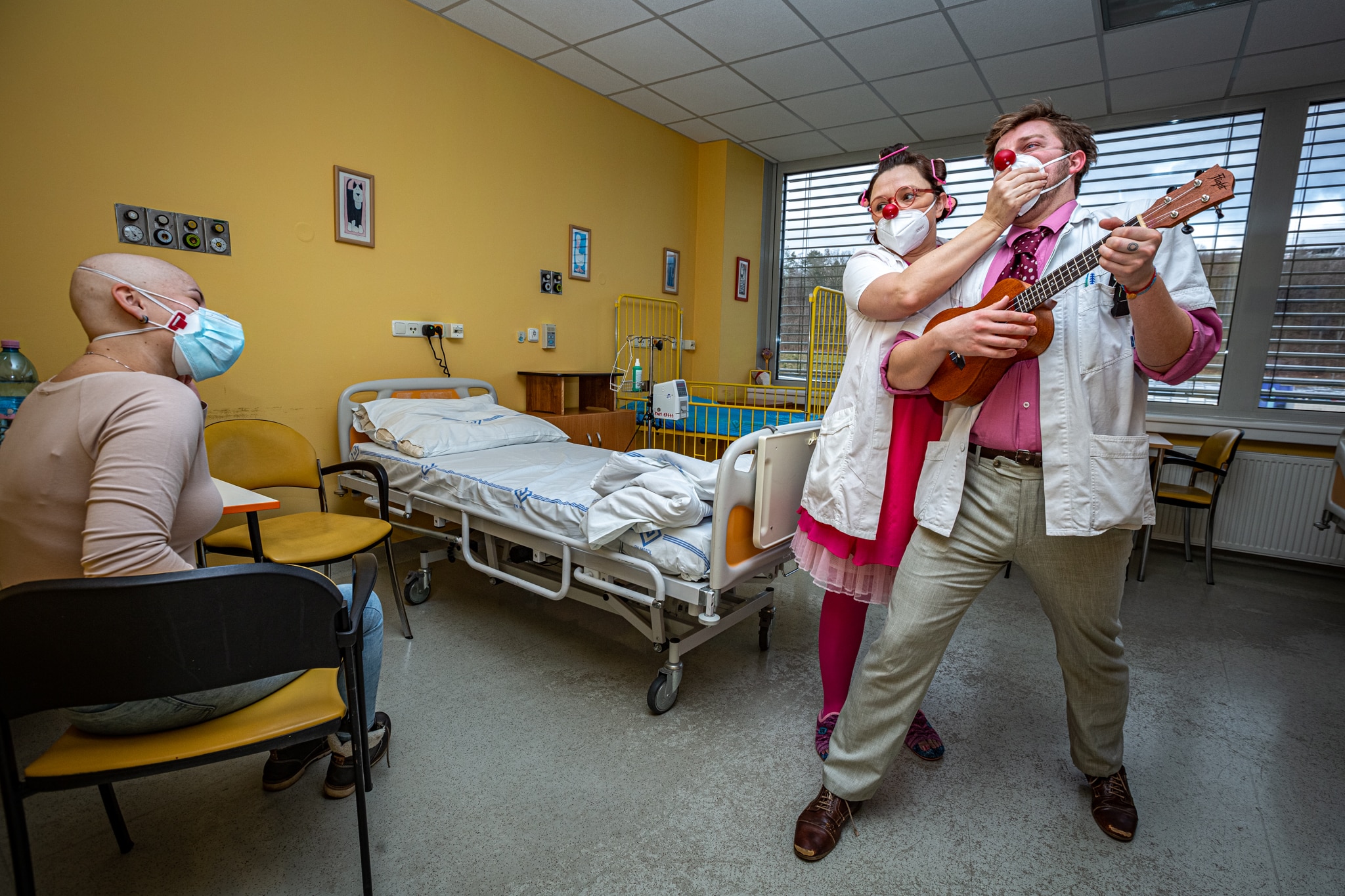 A wide-angle lens is perfect for capturing the hospital clown and patient, who are usually farther apart.
I have to mention that hospital rooms are not the most photogenic places. You must carefully choose your composition so that the photograph is both interesting and visually appealing. However, as time goes on, the first burst of laughter comes, and the clowns start getting closer to the young patients. Here's where you can change the focal length to 35mm and shoot portraits and half-portraits.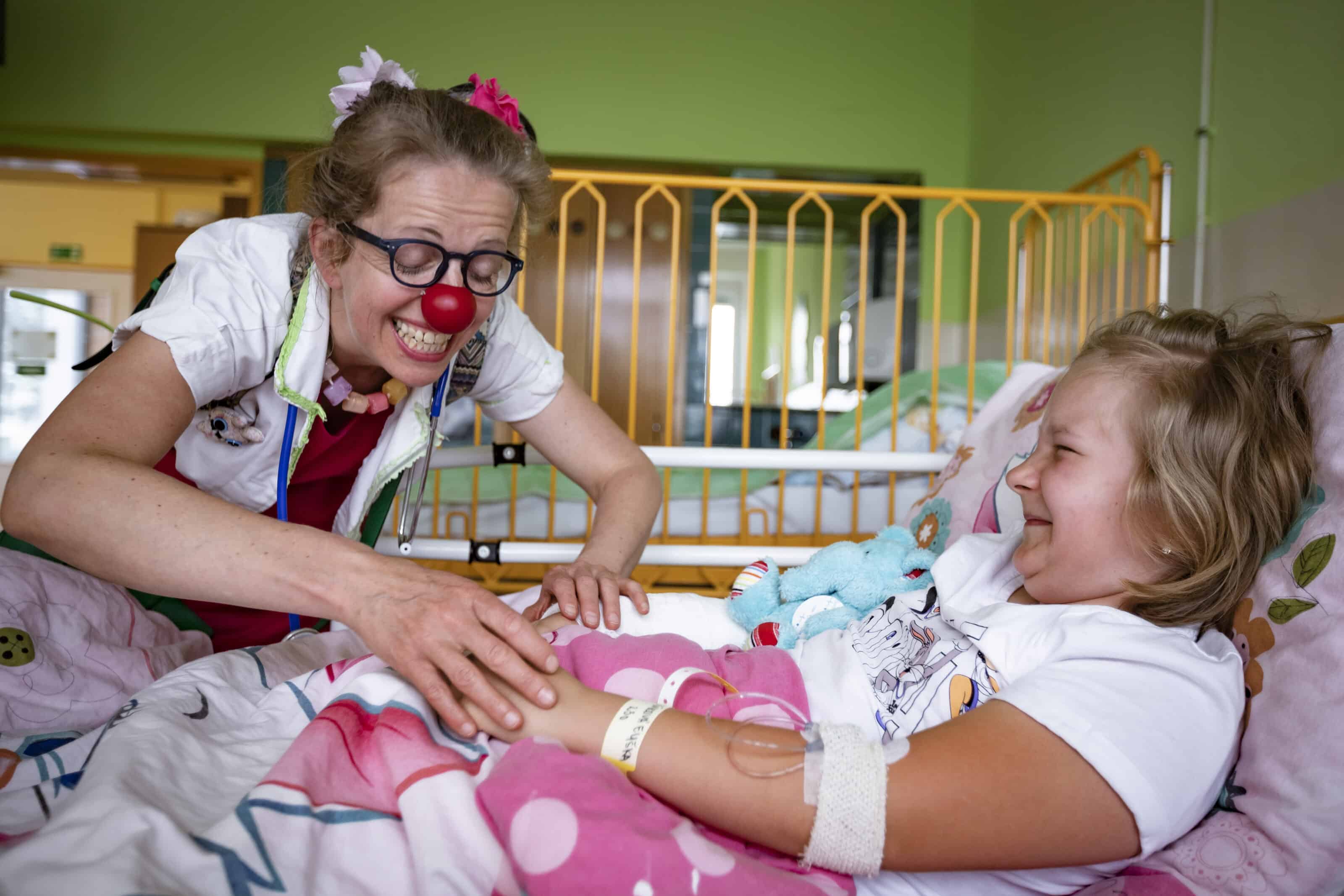 The lighting in hospital rooms is not very flattering so a good flash is a necessity. However, flash must be handled with care so it doesn't distract from the main event.  
As for camera settings, I generally shoot in full manual mode. That way, I have complete control over all aspects of exposure. If you know your camera well, it's usually a matter of taking a moment to quickly reset some of the settings and finding the right exposure.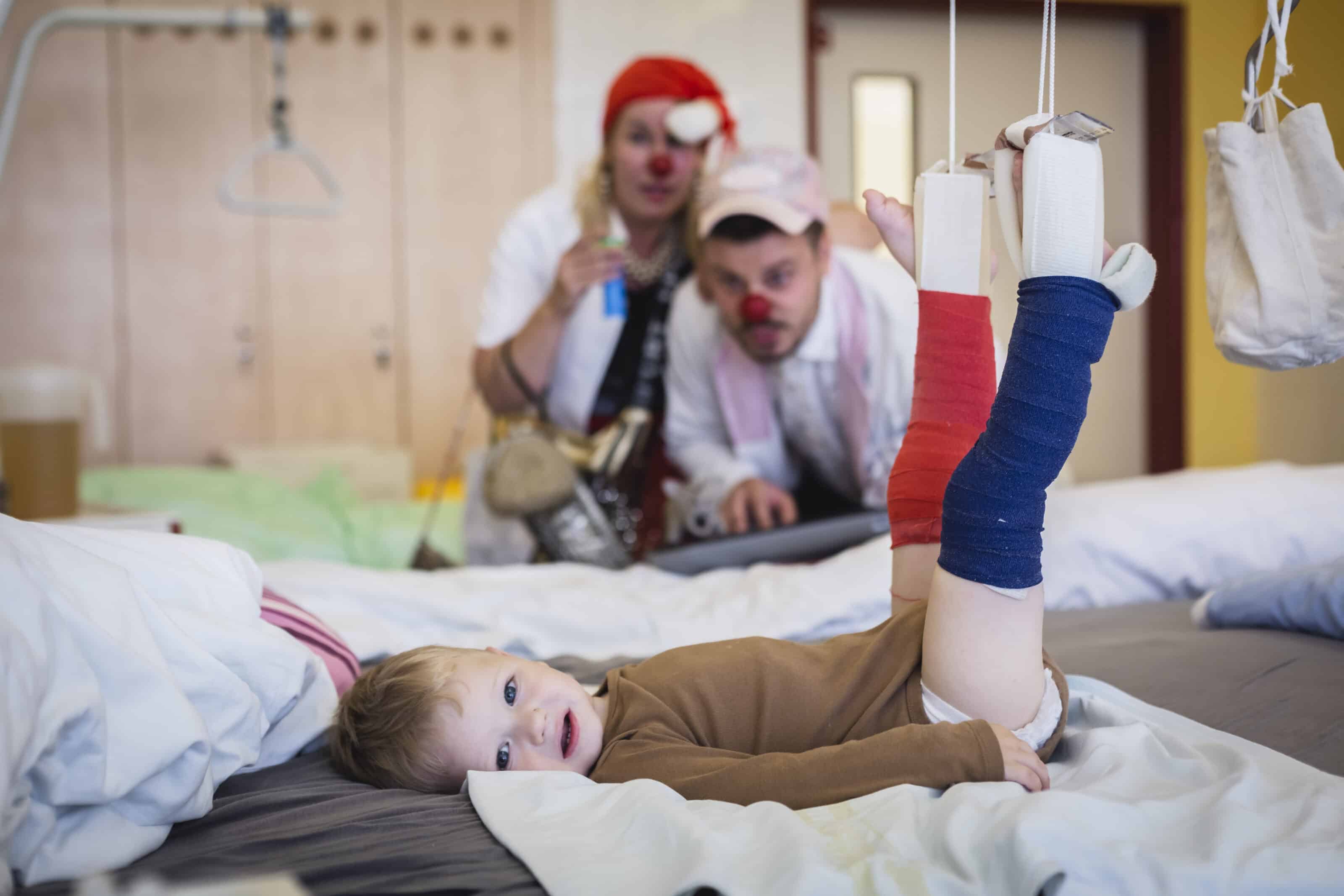 The lighting conditions do not change too much so there's no need to dramatically change your camera settings. When doing this type of photography, my priority isn't a technically perfect image. Instead, I focus on the content and capturing emotions.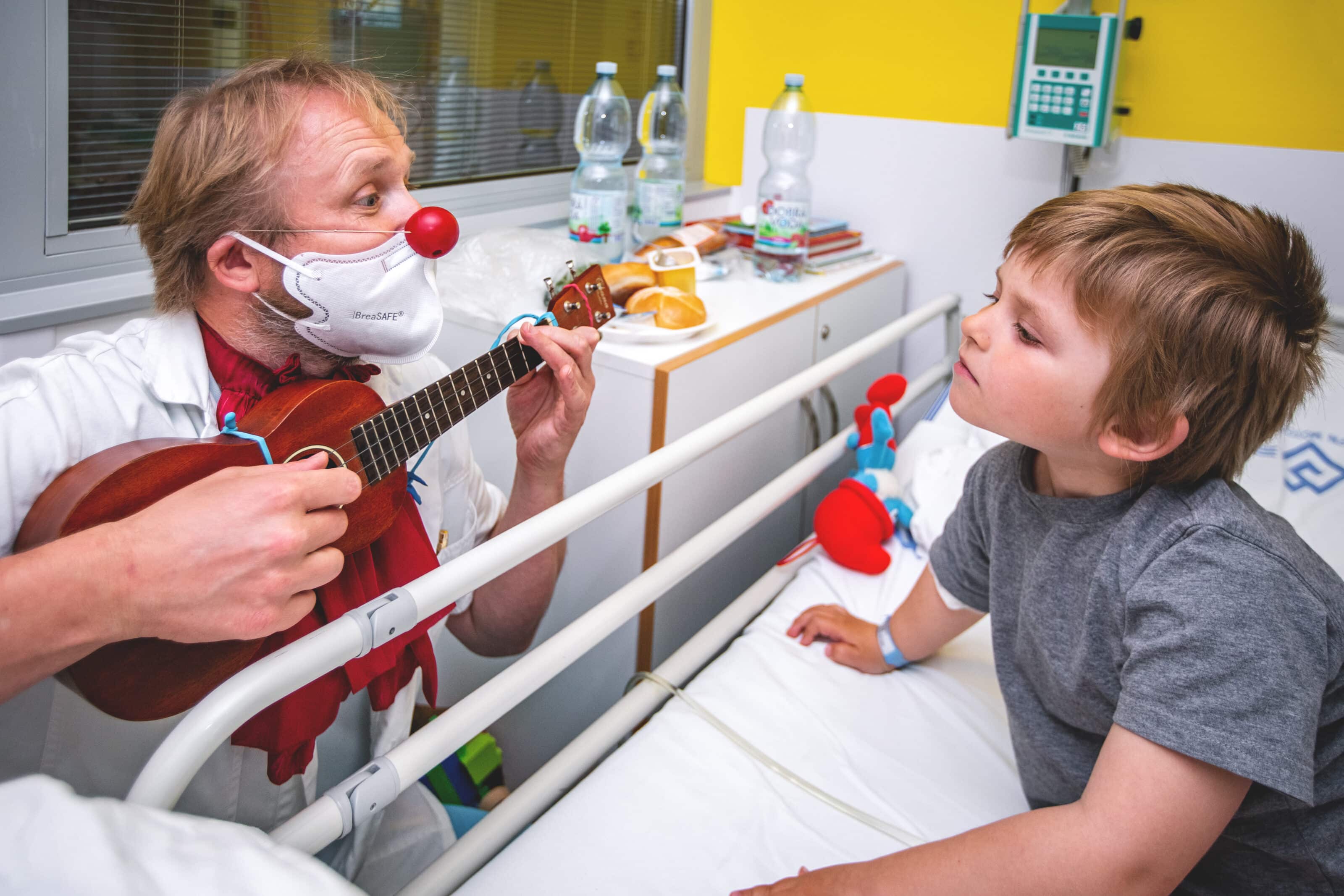 Communication is key
Technique is one thing, but communication is much more important when doing this type of shoot. This includes communication with the clowns as well as the patients.  Because this isn't a staged photograph, but rather a documentary photograph, no one knows who will do what, who will stand where, where the bubbles will go, and so on.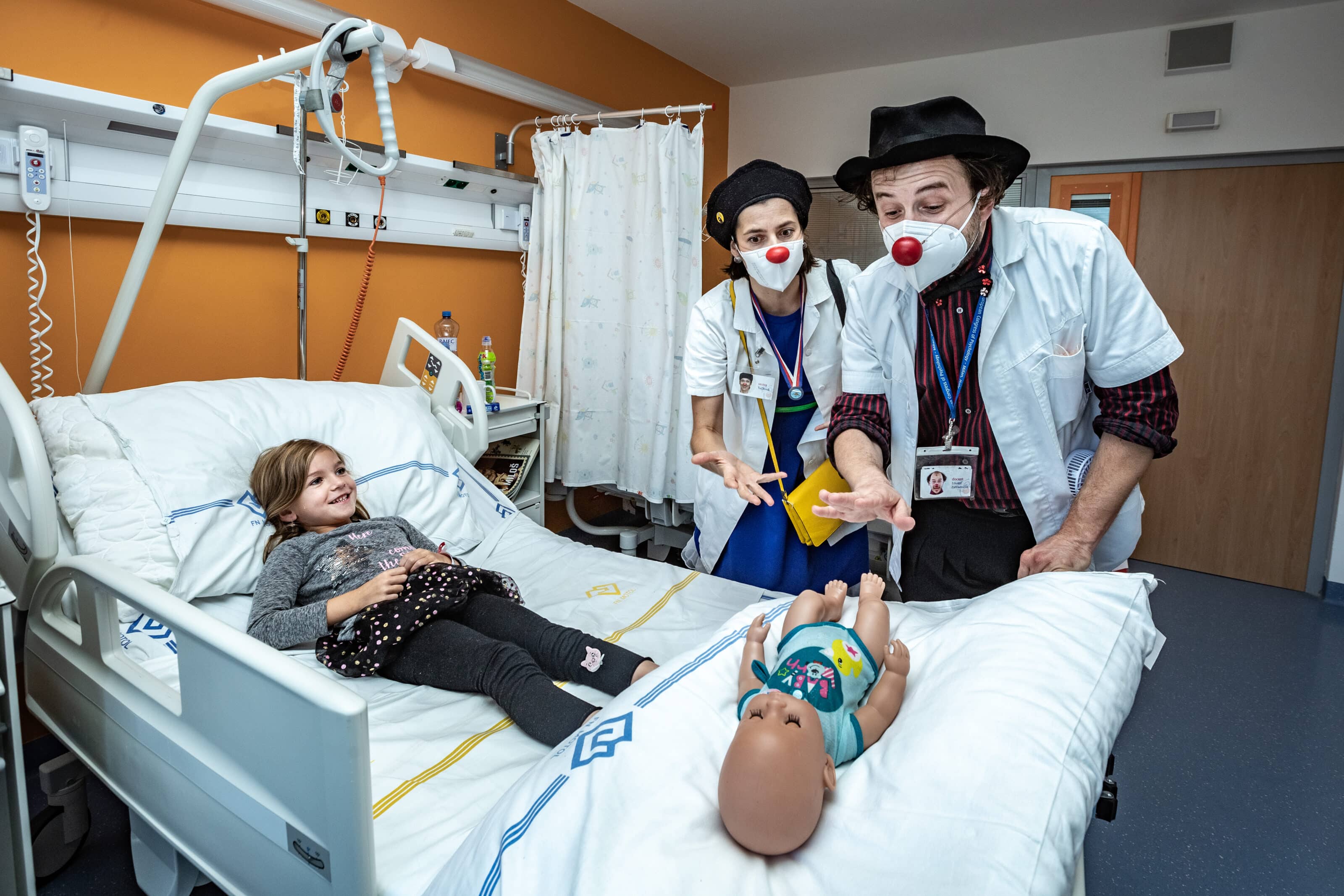 Clowns are masters of improvisation and my only instruction to them is "try to get as close as possible to the patients you are doing this for, ideally face-to-face."  
After entering the room, our communication is essentially non-verbal. I don't interfere with the performance in any way. I simply document what is happening in front of me. This is not to say I'm not a part of what's happening. Quite the contrary.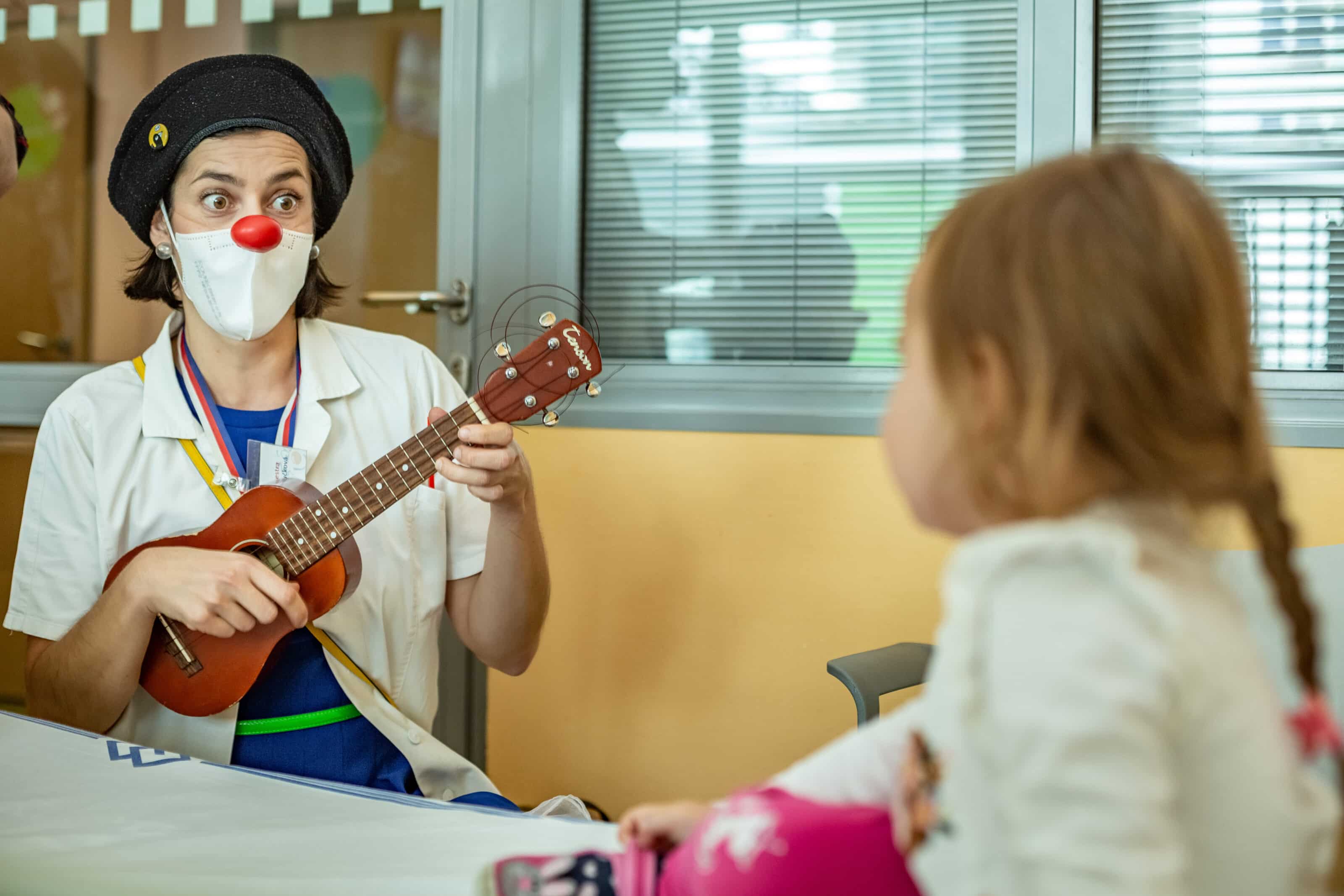 This is a big difference when I compare it to photographing a corporate event, conference, or wedding, where I try to be as inconspicuous as possible. It's different here. Children are in a situation where they are highly sensitive to any external stimuli. The moment I enter their world, they start interacting with me too. Imagine if two clowns were followed by a serious photographer. That wouldn't work.  
It's important to realize that as a photographer, I'm part of the clown's show and I have to communicate, both non-verbally and verbally. I enter the room with a smile, make eye contact with the children, and do my best to appear positive, friendly, and open at all times. I can tell that the young patients are watching me in addition to the clowns, so I'm an important part of the entire team.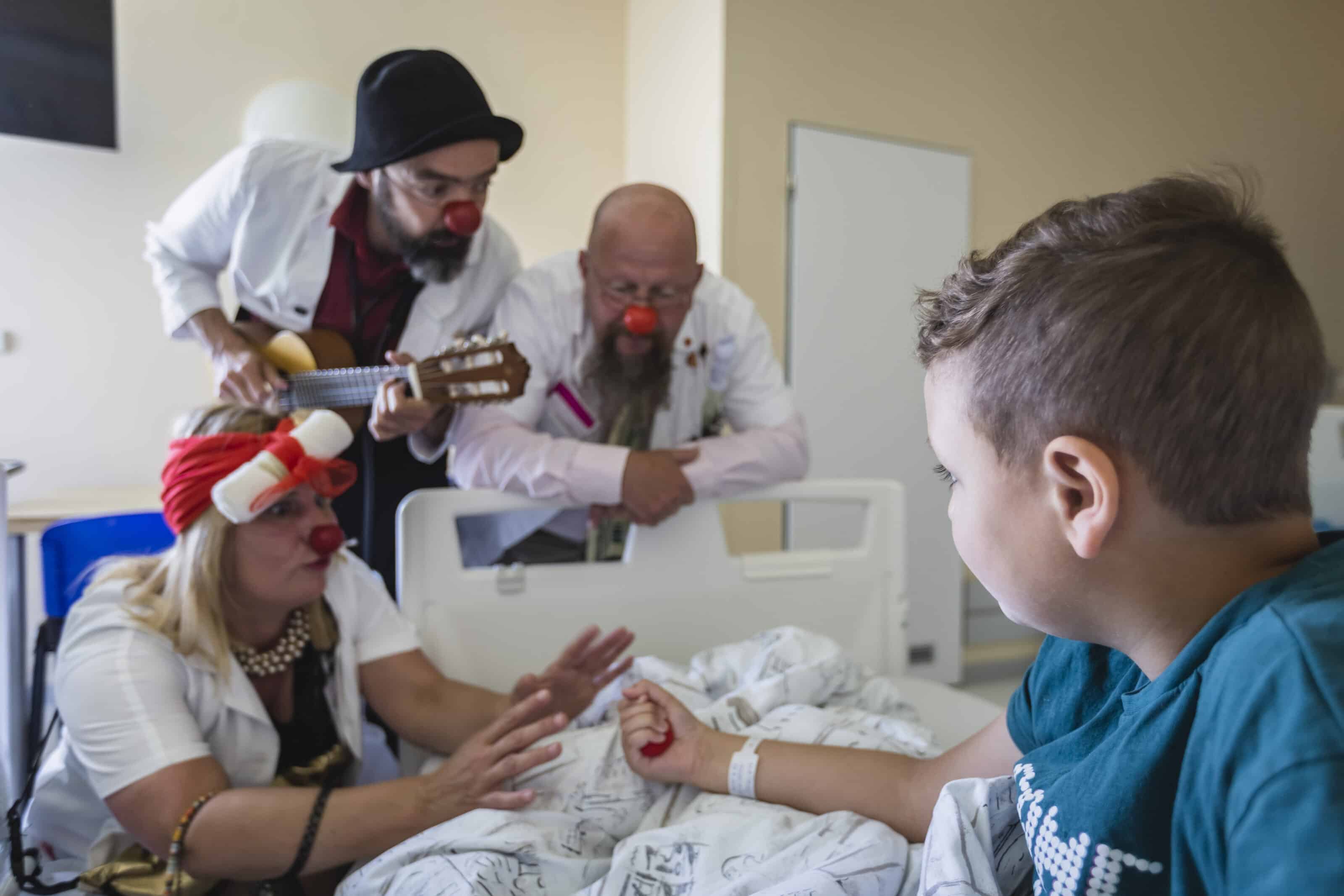 Finally, it's important to add that I speak to all patients or their guardians in advance about taking pictures for the purposes of the non-profit. They sign consent forms for photographs to be taken and used. If consent is not given, we do not take pictures.   
Author's note: Text and photographs are published courtesy of the non-profit organization Zdravotní Klaun, part of Red Noses International,  www.rednoses.eu