Selfie Toast? That's Just A Start For Unique Print Surfaces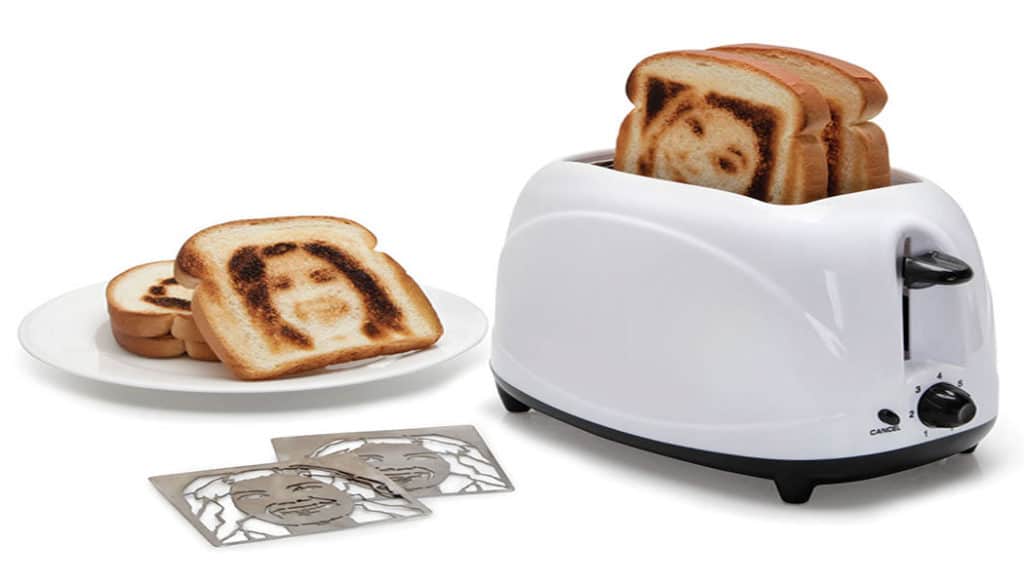 So the selfie craze rolls along and just when you think you've seen everything within this realm, along comes selfie toast. Yes, I said selfie toast.
Vermont Novelty Toaster Corp is responsible for this ingenious (or ridiculous – your call) little gadget that takes the selfie to a new place – your breakfast plate, smothered in butter or jam.
Believe it or not, these guys have been making toaster art for over four years now – starting out with sports logos and such before hitting it really big last year with the Jesus toaster. Well, of course.
So, the question that just begs to be answered here is, what took so long to come up with the selfie toaster? We're still waiting to hear back from the folks in the Green Mountain state on that one.
A Toast To Yourself!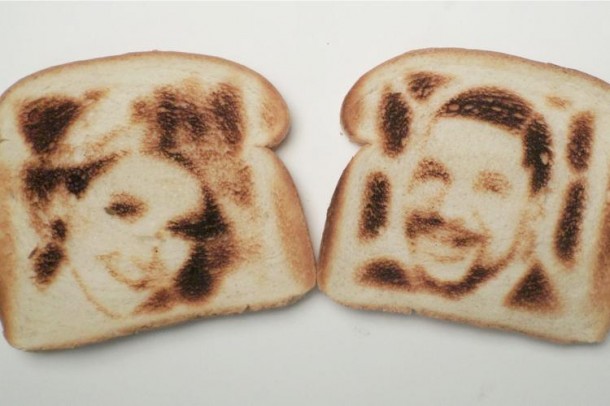 The whole thing brings new meaning to the expression "you're toast" and provides the generation that is accused of being overly consumed with themselves the chance to actually consume themselves. Huh?
With regard to how the process works, because we know you're just dying to find out, the short story is you simply send your best selfie photo (always a tough decision) into the manufacturer and they then custom-make your own, personal selfie toaster and send it back to you – for roughly $75. You can even order this thing in five different colors.
Digging a bit deeper, the company actually uses a CNC Plasma Cutter designed by Colorado-based GoTorch. This computer-guided metal cutting machine actually creates the metal plates from the images you send that allow the toaster to burn your face on to the bread. The finished personalized plates are then shipped with the toaster and simply slide in and out of the unit's top slots as you desire.
What Else Are People Printing On?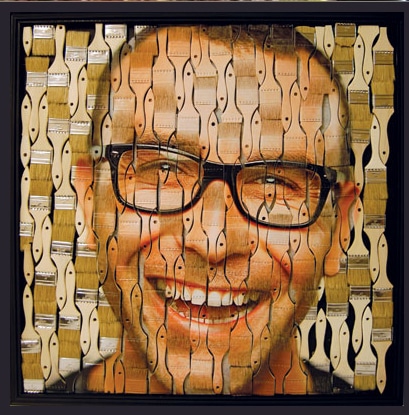 Along with making us a little hungry, all this talk of selfie toast got us poking around online for a closer look at just what people are printing images on these days and we quickly stumbled on Unicorn Graphics and their extremely cool G7 master printers that are allowing folks to print their photos on some very unique surfaces.
The tech team at Unicorn calls the printing technique the G7 uses "spatial printing", and on the site you'll see a collection of unconventional prints that were produced on objects like paint brushes, fake flowers and wood shingles to name but a few. They explain that when images are printed on these unusual materials, "Each photo has a unique surface texture, which gives it an added dimension." We wholeheartedly agree with that statement.
The G7 is also eco-friendly and encourages people to upcycle instead of recycled materials. Very cool indeed and as regular readers of this magazine already know, we are always excited to hear about new printing techniques as our feeling is: an image isn't a photo unless you can hold it and touch it.