Sharing (Your Images) is Caring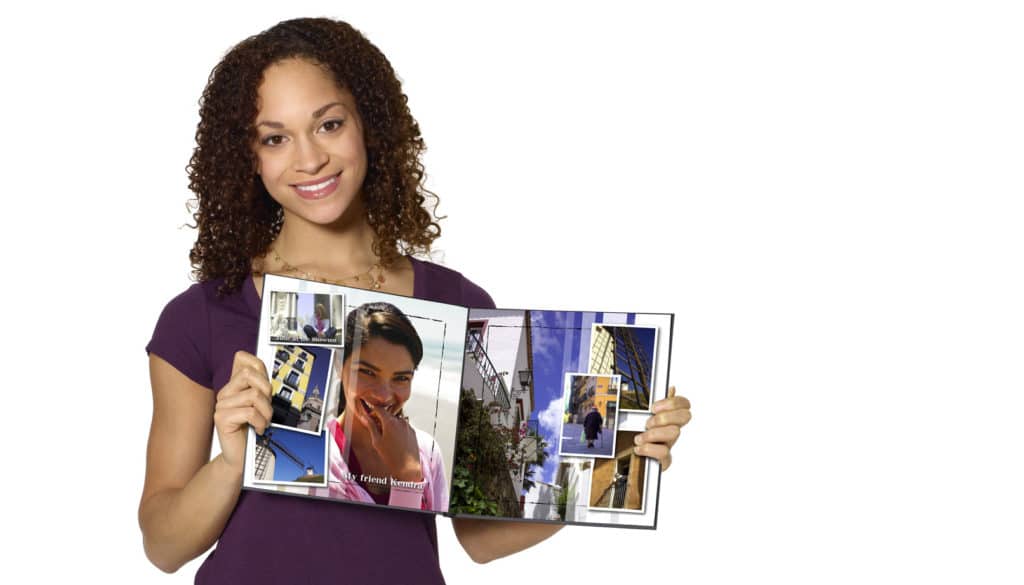 We've spent quite a bit of time in this space urging you to turn your pixels into prints and/or photo merchandise products and we'll always continue to pound that drum.
Despite this constant urging, millions of images never materialize into the real world. Instead, they're passed around via email, posted to Facebook walls, viewed in Instagram streams or scrolled through on tablets, digital frames and smartphones. Digital photos and videos are pouring in on us from all directions, but fortunately, there have never been more products and services to help us manage this digital flood.
We realize that many of you are undoubtedly turning to the social network sphere to share your stills and videos and while we hope that's not the only sharing street you're driving down, we understand its effectiveness.
Seeing as the social network world isn't going away anytime soon we thought we'd let you know about a few social media sharing aspects you may not be aware of.
SOCIAL SHARING NUANCES
Chances are you've heard of Facebook. Chances are, you're on Facebook. Perhaps you're even secretly addicted to Facebook. Whatever the extent of your relationship with the world's largest social network, there's no question that Facebook's rise to global prominence is due in no small part to the ease with which it helps us share our digital photos and videos. Facebook is now home to the largest photo collection on Earth and the number of images uploaded to the company's servers grows exponentially every day.
Of course, Facebook isn't the only game in town. There's Google+, Twitter, Flickr, Instagram, Tumblr, and Pinterest, to name but a few
While social networks are a great way of sharing photos, there are some important aspects to them that many people may not realize.
Social networks aren't a place to store your photos for the long term: Facebook, Instagram, and Twitter are communications platforms, not online storage services. They are not in the business of keeping your photos for you. Nor, frankly, should you trust them. Why is that?
Social networks own your photos: Oh, you thought those were your family photos? Not if they're on Facebook. Once you have an account with the service, you grant ownership rights or a license to use those images (such as in ads) to Facebook. You still retain a copyright on the image and if you delete your account, Facebook won't claim a right to them, but while they're on the company's servers they're not fully yours. Other social networks make similar claims on your images. In practical terms, this lack of ownership is likely not going to materially harm you or even inconvenience you, but if you're the type of person that cares about such matters, it's good to know.
DO MORE WITH YOUR FACEBOOK PHOTOS
There's more to do with Facebook photos than just viewing and tagging them. Just as there's a universe of apps on smartphones for your images, Facebook hosts its own selection of photo apps that will help you preserve some of your more treasured Facebook images in physical form or do interesting things with them while they're virtual.
We've reviewed a number of them and think these are worth your time:
LifeBlinx: LifeBlinx promises to transform your Facebook photo collection into a good old fashioned scrapbook. The app connects to your Facebook accounts and pulls your photos into a scrapbook template. You can choose which photos, comments and statuses go into the final book and the app will arrange those items in chronological order in the book. You'll get a preview PDF to review before you buy.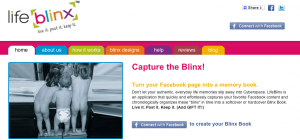 DHL's "Social Memories": Another quick way to transform your Facebook images into tangible, long-lasting photo books is with DHL's Social Memories Facebook app. The "Social Memories" application studies your Facebook data—your statuses, photos, most active friends, most commonly used words—and creates a book full of those photos and of infographics highlighting your online activity.
The book is 28 pages and bound with a hard cover. You can customize the colors, choose a time frame to be covered as well as choose which photos can be included (or excluded). For the app to work, you'll need to have uploaded a minimum of ten photos to Facebook and have been somewhat active as far as status updates and commenting activity goes.
Due to privacy concerns, you can only order a Social Memories book from your own profile. You can, however, give a voucher as a gift so the recipient can make his or her own.
Fotobabble: A picture, as the old saying goes, is worth a thousand words. Fotobabble makes this literally true: its technology lets you put audio captions on photos you upload to Facebook. You can also make an entire talking-photo slideshow if you wish. The app is available free for use with Facebook. There's also a free app for iPhones.
Print Facebook Photos from Retailers: Many of your favorite local retailers (CVS, Walmart, Walgreens, Target etc.) offer Facebook apps that allow you to order prints from your Facebook images and pick them up in store—sometimes in as little as an hour.