Our Spring Update to Zoner Photo Studio X: Smarter Work With Colors—And Faster Work Overall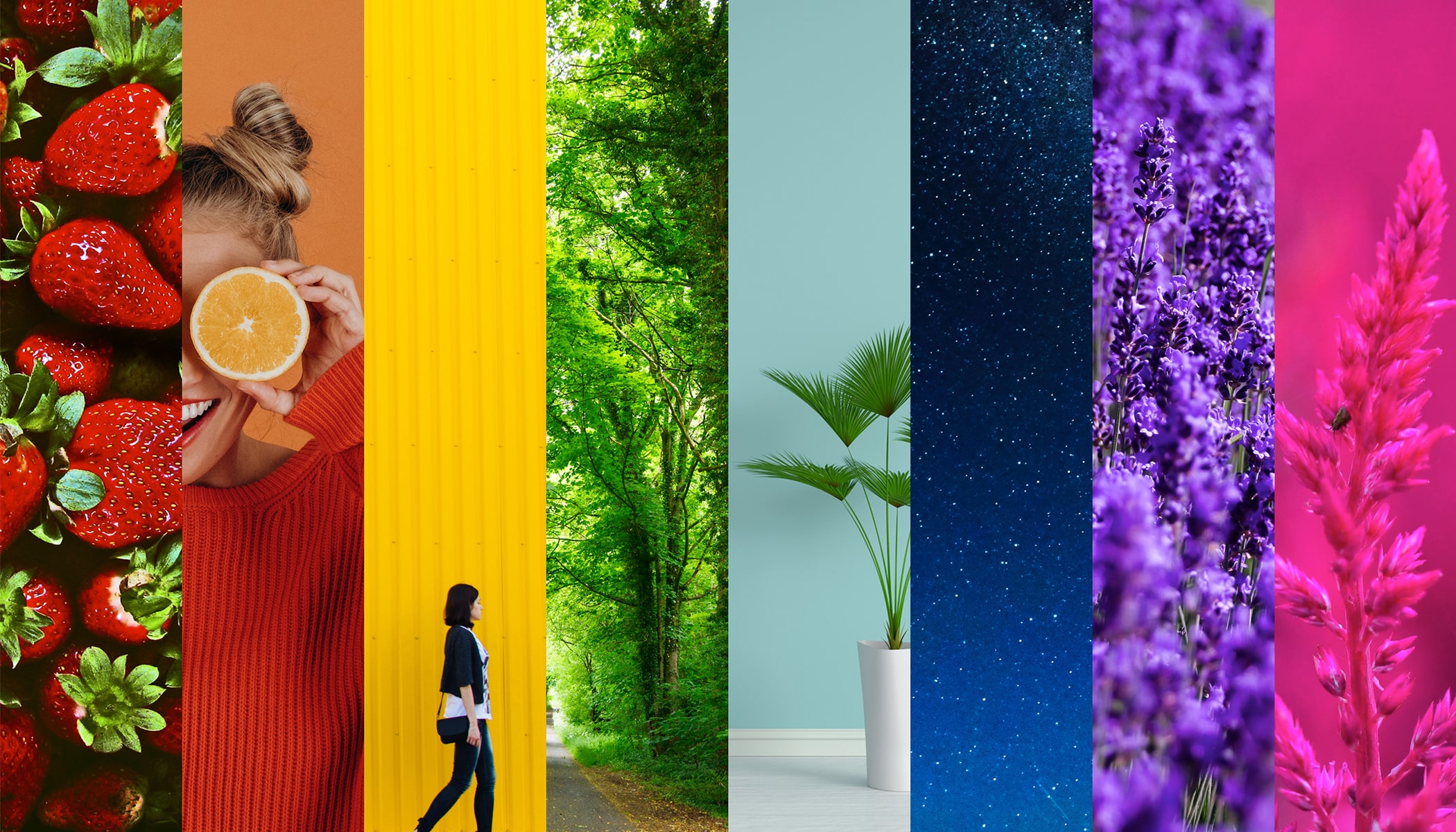 It's finally here! We're back with more improvements to Zoner Photo Studio X. And you've got a lot to look forward to, because this time we've really gone wild. Expect a rainstorm of colors and lightning-fast editing. Let's stroll through all the changes we've just added to Zoner Photo Studio X. 
Some of the improvements are visible at first sight, others on a second look, but all of them will serve you well. Read on and find out what's new in the 2020 spring update. We're confident you'll soon share our excitement!
Brand-new Color Editing Tools
Color is one of the most important parts of every photo. And we know it well—that's why we're bringing you some huge new features for your work with colors! The Develop module now contains entirely new features for start-to-finish editing of the colors in your pictures.
In the latest Zoner Photo Studio X update, we're bringing you three powerful tools for tweaking your photos' colors and moods. So it's time to give a big hello to these new and improved features:
Color Shift

,

Split Toning

, and

Shift Primary Colors

.
Color Shift
Color Shift makes it easy to turn one specific color in a picture into another. And it doesn't matter at all whether you want to just slightly change skin tone or make a yellow car purple. Zoner Photo Studio X now contains a complete toolkit for every color shift you can imagine—and plenty you can't. 
For a quick color shift, use the eyedropper in Hue, Saturation, or Luminance mode and move the mouse over an appropriate spot in the photo. Then just click and drag right or left—the color will change automatically.
But what if you want absolute control over the range of tones you're working with? Then choose Advanced Mode. It lets you set each segment's range precisely… but that's just part of the magic. You can also set transition smoothness, what saturation level is affected the shift, and more. All this is great for jobs such as reddening lips without also reddening surrounding skin. And that's just part of the story—the new Uniformity tool lets you produce some really unbelievable color changes, by unifying the look of your transformed hues.
Split Toning
The Split toning is especially useful when you're editing the mood of the colors in your photos. You can change a photo's overall tinting, for example, or tone the lights and shadows separately. Split toning opens the door to subtle yet very impressive edits to a photo's colors.
Shift Primary Colors
Shift primary colors lets you fine-tune a picture's individual primary colors (i.e. red, green, and blue). Don't like how your camera portrays one of these colors? Or maybe you want to create your own signature work with colors? Now you can. Shift the hue and saturation of individual primary colors however you like. This tools is great both for delicate fine-tuning of your camera's colors and for creative editing. You can easily store your settings as the starting point for every future photo, and they also make a great foundation for presets with your own personal look.
A Speed Increase You'll Care About
You know well how important quick and smooth work is for your photo editing. And so we're once again bringing improvements that will make the whole process noticeably faster. What are they?
You'll now find a Quick Previews feature in the Develop module. You can newly set what quality level will be used for previewing your edits, giving you more control over speed. The new editing quick previews in Develop are less of a strain on your computer, making your editing faster and smoother. This improvement will be especially appreciated by owners of less powerful computers.
We've also improved the operation of sliders and editing-preview loading. You'll find them much faster in this update.
Work with the Catalog is much more efficient too. It's been revamped and is now far smarter. It remembers all the changes you make in it, and now it never holds you back by reloading files and folders when you rename them or move them to new locations. This means two major positive things for you:
You'll save time

because you'll work with photos faster,

You'll save disk space

because the Catalog is now smaller.
We've thought of your video editing needs as well. Our little cutting room now runs smoother, we've overcome the challenges that were sometimes faced by large video projects before, and we've fine-tuned our support for a variety of formats as well.
And that's not all!
We're adding many other things that are sure to please you.
Our Anonymization

feature now recognizes and blurs out not just faces, but license plates too. We've cooperated with the research team at VUT Brno to bring you an algorithm guaranteed to recognize and hide the vast majority of license plates.

Our function for export to

Zonerama

galleries

newly supports folders with subfolders.

You'll love our brand new

options for sharing from Zonerama

.

You can now rename and overwrite

presets

when needed.

The

Color Management

settings now let you change the color space the Develop module. Although we recommend leaving the default settings, in a few cases this possibility is very handy.