Time to Get App Happy! Here's Five Photo Apps to Enhance Your Smartphone Shooting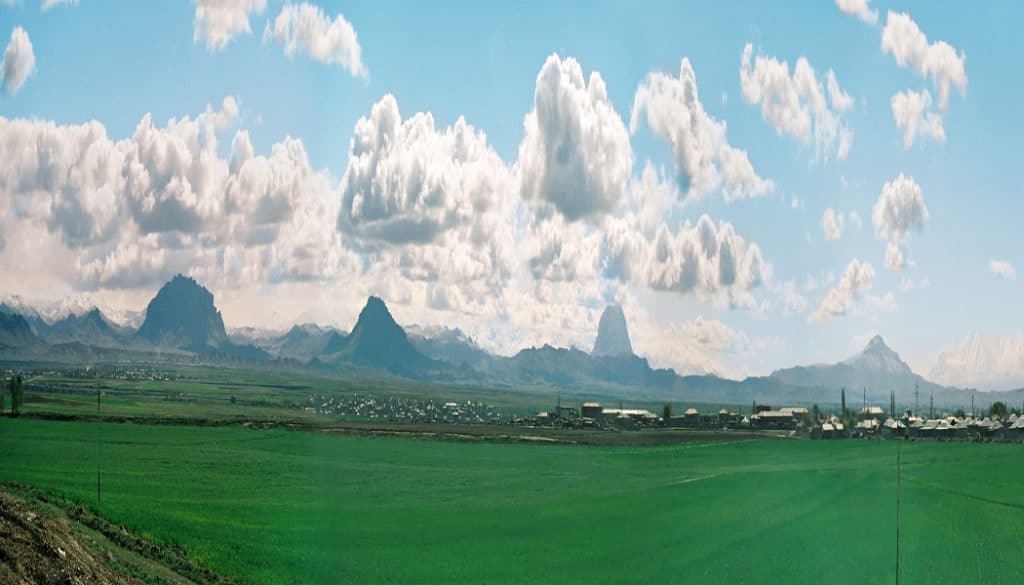 I know, I know – I'm always urging you all to grab your "real" camera when the point-and-shoot bug bites, but I have to admit, the tsunami that is smartphone photography is clearly sweeping many of us off our feet, and perhaps I'm finding the ride is getting more interesting all the time.
Most recently I looked a few of the hotter smartphone camera accessories on the market today, so I figured it's time to rundown some of the cooler photo apps we've run across of late. Along with the convenience of always having your smartphone camera with you, the volume and effectiveness of the thousands of editing and effects apps available (many for free) allow you to lift your snap shots from mundane to magnificent, often times in just a click or two.
Here a quick look at five we've recently eyed that are worth a closer look:
Hands-Free Panoramas

The new Cycloramic app allows you to take hands-free panoramic images simply by placing your smartphone on a flat, smooth surface and activating the app. The app uses vibrations from your smartphone to rotate the device and capture a panoramic video or photo. Popping your phone down on a table, for instance, will produce a quick panorama of everyone sitting there in seconds.
You'll see when you go to download the app that results vary depending on the surface your smartphone is placed on and the app's developers suggest super smooth surfaces such as glass, marble and the like for best results. If it's 360-degrees you seek, check it out here.
Stills From Movies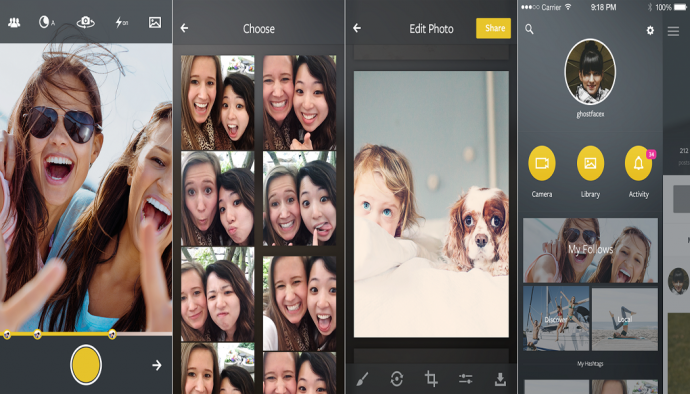 We've touched upon this free app in the past and just think it's too cool not to mention again as Seattle-based Vhoto recently announced an app for the iPhone and iPad that will automatically capture any still of your choosing from the video footage you shoot. Using a technology dubbed Computer Vision, commonly used in military equipment and robots to analyze and understand images by scanning them for data, the app automatically scans the video footage and picks the best frames.
As the company's CEO, Noah Heller, explains Vhoto uses the power that is already inherent in video to capture that perfect still that lies within it's many frames. The technology actually combines Computer Vision with what Heller calls machine learning, a tool that allows the application to understand user preferences by evaluating over 20 different dimensions within the images including blur, contrast, action/movement, faces, smiles, novelty and, perhaps most importantly, user intent to automatically pick the best still from the video. Very slick.
Face Dances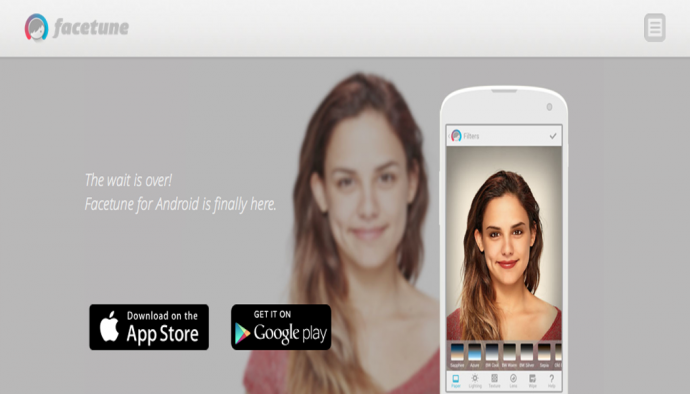 This one plays to your vanity as Facetune brings a very professional level and fairly robust facial photo-fixing program to mobile shooters. Just name the change you'd like to make to a headshot and this app can do it – images can be mirror-flipped, smiles widened, skin smoothed, teeth whitened, circles around eyes removed, brow and jaw lines refines…you name it.
You can even go in the other direction and create some crazy looking alien and other horrifying faces and then, of course, instantly share your creations via your various social media channels or through email directly from the app. Fun stuff, particularly if you find yourself taking lots of portrait shots. Lightricks Ltd. – $2.99.
Pixlr-o-matic
Okay, so two million effects might be a bit much but Pixlr-o-matic is a cool, fun and free app that you'll never get bored using. You'll also never actually get to all the overlay and border combinations (including shades, tones and hues, neon, sparkle and light-leak effects) but the fact you can apply them in just three steps might just make you want to try. And if you find yourself a bit overwhelmed by the notion of that many effects, the app's swipe-activated "randomizer" will auto select an effect/overlay/border combination for you.
All the usual social media sharing functions are included and the app is multi-platform with versions available for Windows and Mac OS X.
Hyperlapse
Seeing as we're all shooting more video than we ever thought we'd have the time for, Hyperlapse from Instagram is an app that works in tandem with the Facebook-owned photo-sharing app and allows you to shoot time-lapsed videos. The app makes this process easier than ever and it also works as a video stabilizer, so the results are very polished looking. Hyperlapse is currently only available for iOS, and is designed for both iPhone and iPad. And perhaps slickest of all, it's free.
One For The Road
Will throw one more on the pile as well and it's one we think you'll find super useful – Zoner's free Photo Studio Edit & Go Android app for seamlessly uploading and editing images on the go. The app will also automatically back-up your mobile photos to Zonerama.com in addition to giving you a range of editing options that will make your all your mobile snapshots shine.