What's Your Plan for Your Old Videos?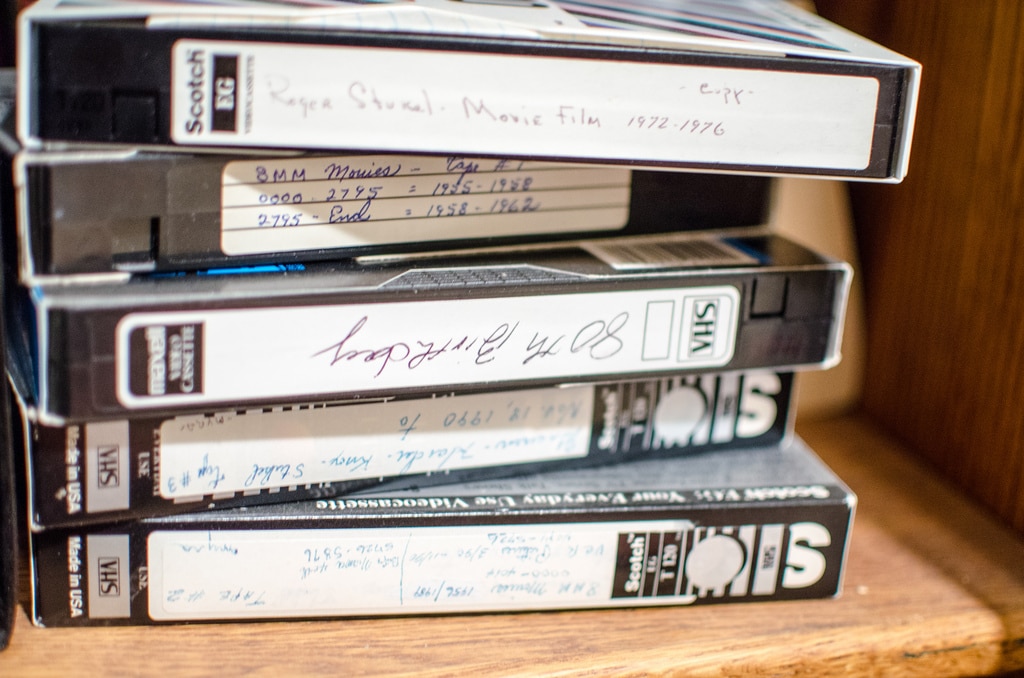 Aside from relishing the videos you've captured with a digital camcorder, camera or smartphone, one question that's on many people's minds is what to do with older, analog video or movies trapped on obsolete memory formats.
Oh yes, before the iPhone and YouTube made video recording a national pastime, parents would have to lug out the shoulder-fired cannon of a camcorder to capture precious moving memories. That meant tapes, and lots of them, stored in closets, attics and basements. Unlike our shoeboxes full of photos, a box full of camcorder tape is essentially useless without a camcorder or player on which to view them. As technology marches on, many of the older camcorder formats have been relegated to history.
Fortunately, you can still bring those videos into the 21st century, where they can be viewed on your TV or computer, and shared with friends and family. So, pop open that box of tapes and ask yourself: what do I have in there?
I Dunno, Some Tape-Like Things? The common tape formats include VHS, VHS-C, MiniDV, Super8, and Digital8. How do you view them today? Well, you can drag out the camcorder (if you have it) and connect it to the TV (good luck finding the proper cables) but that's an imperfect solution at best. Far better is to take your tape formats and convert them to digital. Here's how:
Help Is Out There
The simplest way to tackle this is to let someone else do it. Video scanning services will take your tapes or film and create DVD movies out of them. These services can provide you with a DVD divided into chapters (for easier searching) as well as covers with images on them so you can get a better sense of what the DVD contains.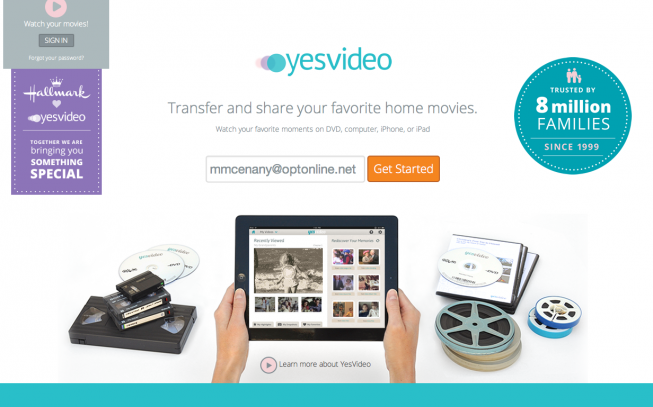 YesVideo, for instance, has partnered with numerous major retailers like Costco and Walmart to offer just such a service. Hand over your tapes and in two weeks you'll get DVD movies back. Other similar services include ScanMyPhotos, ScanCafe and MyMovieTransfer. Your local photo retailer may also provide these scanning services so you may want to inquire there as well.
The downside is that having someone else digitize your videos is more expensive than doing it yourself. Scanning services can run $20 or more per two hours of video footage burned. If you have a lot of footage, the price can quickly add up. Many scanning services include some basic color correction, but for more extensive fixes, you'll pay a lot more.
Services like YesVideo will break up long videos into chapters, but your ability to customize your final product is fairly limited. Once you get your DVD (and original tapes) back, chances are you can't simply transfer the video from the DVD disc to your computer to view and edit on your computer or upload to YouTube—at least, not without a lot of effort. The videos you get back on DVD are primarily meant to be viewed on a TV through a DVD player. That's a great solution for someone who's not tech-savvy, but it limits what you can do with those videos as far as online sharing or emailing is concerned.
If the ability to view your videos on your computer and share them online is important to you, ScanDigital offers a unique service: they will transfer your video to a hard drive. You can purchase a 500GB Western Digital drive from them or mail in your own drive with your videos. This is a great solution, since it brings your videos into the digital age in a format that, unlike DVD, will be around for a long while. It can get pricey but chances are that a hard drive will survive much longer than a DVD, so it's the way to go if you want a more future-proof solution.