2015 CES Part Deux – Imaging Redux
As promised, we'll jump back into our look at some of the more off-the-beaten-track imaging fare we saw at the recently concluded 2015 CES. As mentioned in our previous blog, it wasn't a big show for new camera announcements, but there was plenty of photography related news to keep us busy.
Day in the Life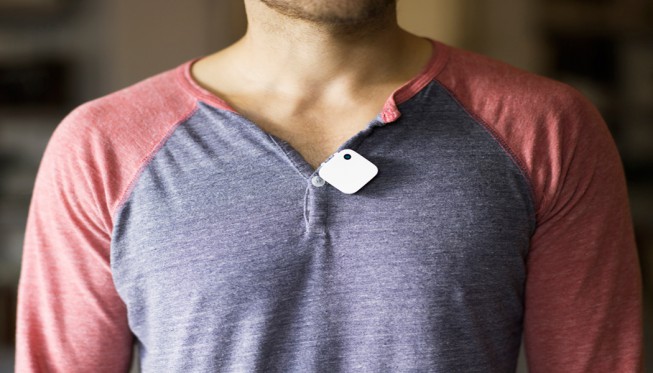 The wearables market is expected to take off this year and CES was a major showcase for all manner of fitness bands, high tech glasswear and other wearable connected devices. On the imaging front, we also spotted a few cameras that are intended to be worn at all times to, "record life as it unfolds."
One such model comes from a company called Narrative and it is actually an update to an earlier model they debuted last year. The Clip 2 is a wireless (Wi-Fi/Bluetooth) camera that "clips" to your shirt that automatically captures an image every 30 seconds (you can manually tap it to trigger the shutter as well) creating a visual record of your activities for the day. They have also added a "public moments" app that allows you to instantly share these moments with other Clip owners. The Clip 2 also features an 8MP sensor, a wide-angle lens with an 86-degree field of view – $200.
Not Your Father's Polaroid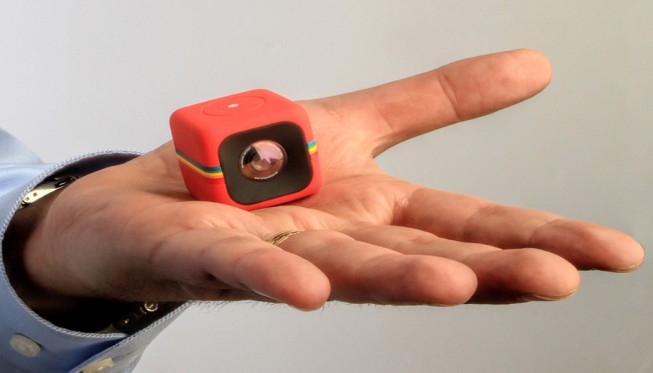 It was a fairly big CES for Polaroid, who we've chatted about in this space in the recent past. The company's comeback into photographic prominence continues as they introduced some unique products at the show.
Among the new crop of photo products they unveiled were the Cube, an entry-level action cam (a hot category these days); the Zip is an inkless mobile printer that makes 2×3-inch, sticky-back prints of your smartphone images; a product dubbed the iZone, a diminutive zoom camera that uses your smartphone as a viewfinder; and the Socialmatic, a rectangular, Android-powered smart camera with a built-in inkless printer. All priced between $100-$300.
No 'Blip' on the Map
Perhaps of even greater interest is a partnership they announced with Blipfoto, an online photography community that limits users to uploading just a single photo every day. After a year using the service, they automatically produce and shop to you a coffee table photobook of your year in review using all those one-a-day photos you uploaded. Very cool idea, centered around the "Life is worth celebrating, every day" tagline.
A recent study we eyed claims we are uploading over 1.8 billion images to various social media sites each day, often times meaningless selfies or silly pics of something we are about to eat. The idea here is to pick a special shot from each day that will spark a memory when you go through the year in pictures after your photobook is created. Kind of what the idea behind photography has always been….no?
Pretty Groovy Idea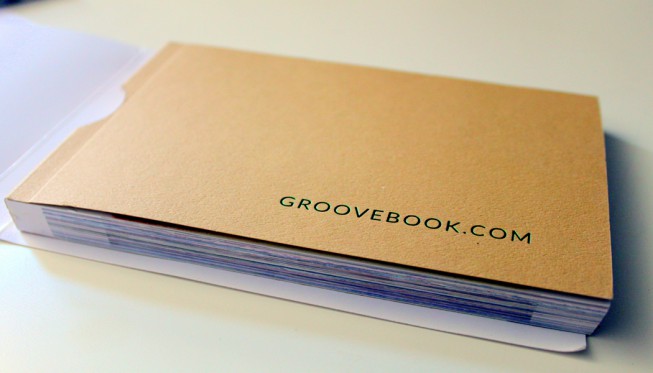 Another really cool service we spotted at the show, that involved a photo output element, was the Groovebook app. Similar idea here, only this one is monthly as you upload up to 100 of your smartphone images every month and the service turns them into a small photobook (4×6 shots) — and the photos are removable if you choose. At $2.99 a month this one caught our attention and again, we like the fact these are services that encourage people to focus on the best shots they are capturing and turning them into 'lasting' memories. Bravo!
Wish You Were Here
And, while we're on the subject of photo output apps, the newly launched Zoner Postcard app is another fun and easy way to turn your smartphone images into a more lasting keepsake. You can send them using the new Zoner Postcards service in the Zoner Photo Studio Android app, or via our newly launched postcards webpage.