7 Tips to Add Pizazz to Your Black-and-white Photos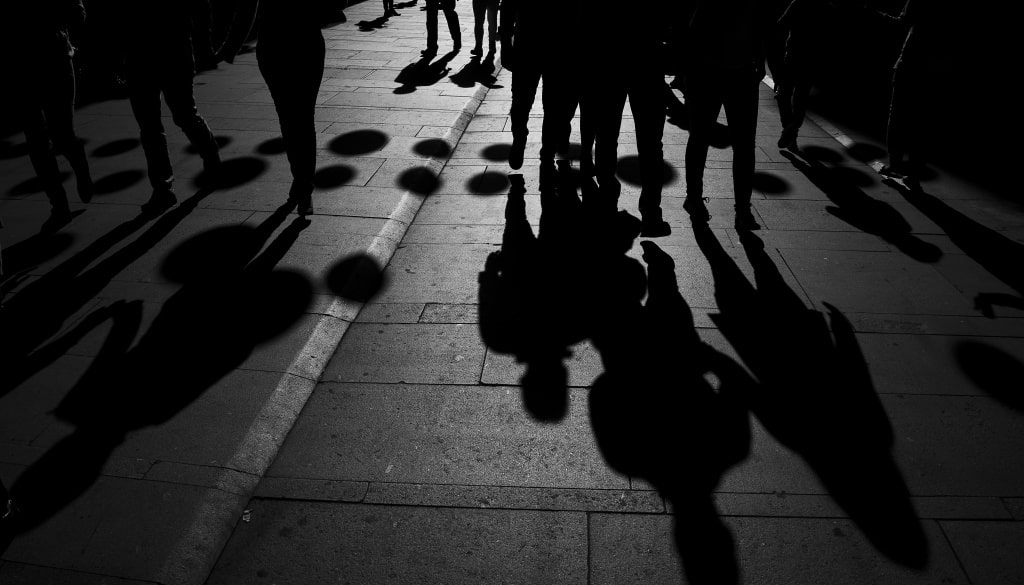 Black-and-white photography can truly evoke a special mood and atmosphere. That's one reason why it has so many devotees. But black-and-white pictures don't always turn out how you expect. And yet you just have to respect a few simple rules to get black-and-white photos with a lot more magic.
Black-and-white photos work with somewhat different means of expression compared to color photographs. And these help to give them more atmosphere and feeling. So when you're taking and editing these pictures, it pays to work differently than you would for color photos.
Take a Black-and-white View
Imagining the world one hundred percent in black and white is nothing simple. You'll gradually learn to perceive how a photographed scene should look in black and white, but in short there's no way to switch your eyes into monochrome mode.
However, quite a few modern cameras can do just that, and so you can shoot worry-free into color RAWs while simultaneously viewing your shots on the display in black and white. The trick is to use the black and white view in your camera's settings. That will immediately show you how the photo would look in black and white, while also letting you later process it in color if you want.
Bet on Simplicity
Black-and-white is served best by simplicity and a path of minimalism. To get onto that path, make sure that your picture has nothing distracting, nothing unneeded. The more you get rid of, the more your photo's subject will shine through.
Also, make sure that the background stays pure and the composition stays clear and explicit. If the scene you're photographing is complicated, simplify it—get close enough, make a bigger crop. Concentrate on one subject, and you're more likely to succeed at getting a photo that's attractive and easy to understand.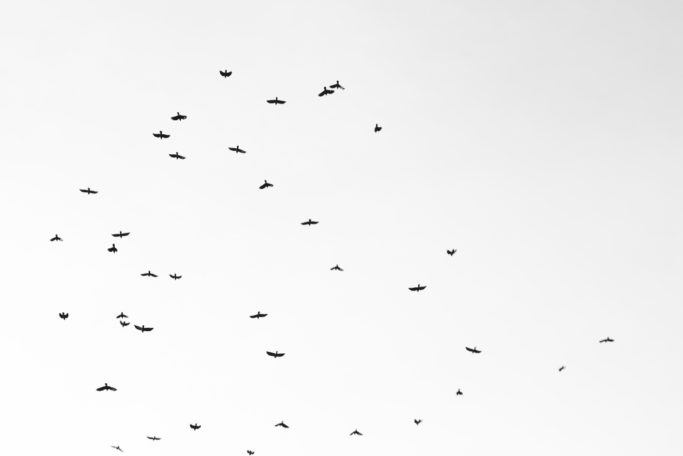 Don't Forget Black, Don't Forget White
If you don't want your pictures to look bland, make sure that they contain both pure white and pure black areas. These can be small areas; that's fine. Even these will ensure that the photo looks like more than just a muddle of various shades of gray.
It sounds like a small thing, but sometimes it's exactly what makes a black-and-white photo shine.
Seek out Shapes and Structures
Black-and-white photo processing wonderfully supports a variety of textures and patterns. And it also fits well with geometric shapes and lines. And after all, that's precisely what will be left in your picture when you take the colors away.
So take note of objects and scenery that contain striking shapes or structures, and use them for your photography.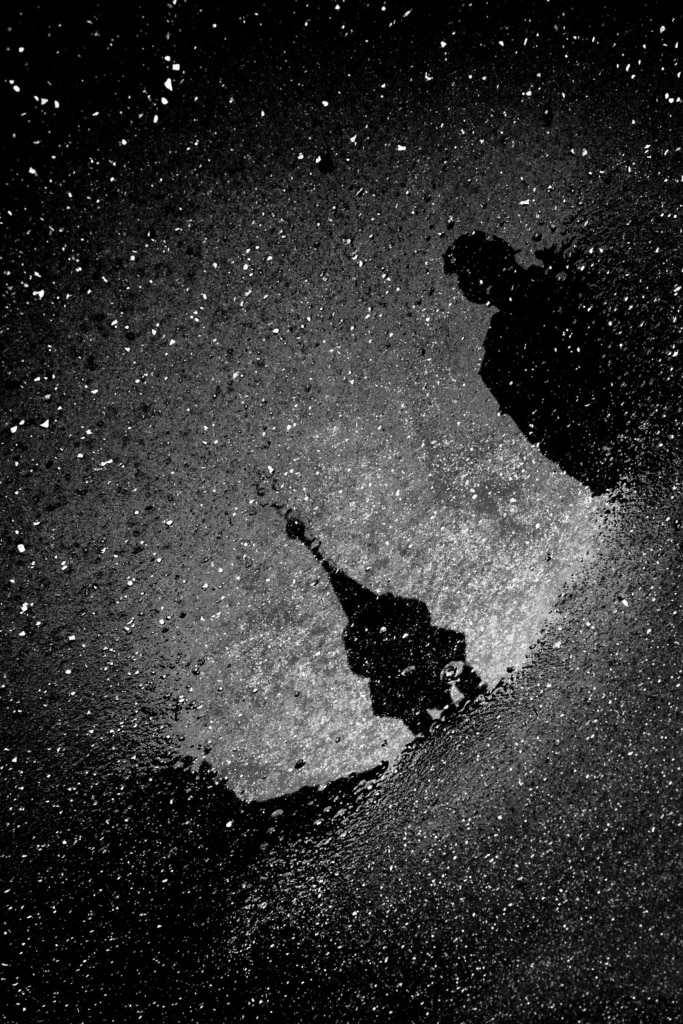 High Contrast Is Fundamental in Black and White
When you're suppressing a picture's colors, you have to find other means of expression. Contrast is one of these. So unsurprisingly, high contrast tends to be exceptionally striking in black and white. A black and white photo will still work well with a significantly stronger contrast than a color photo.
Try to ensure that the picture's light and dark areas supplement each other. By boosting dark areas during your edits in Zoner Photo Studio, you'll be supporting the light ones, and vice versa.
In color photography, all you have to do to differentiate areas and objects is to place different colors beside each other, e.g. purple and green, while in black and white those two colors may melt into a single tone. That's why it's important to concentrate more than usual on the lightness and darkness of the scene you're photographing. In short, on tonal contrast.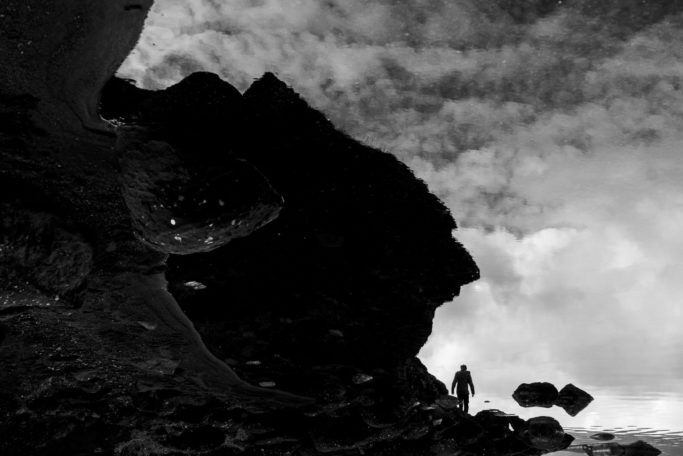 Take Advantage of Shadows and Dramatic Lighting
The right light will also help you to get high contrast. Sharp shadows on a summer day, shop windows shining into the night, or sun rays piercing through a window into a dark room—these are just a few examples of situations where light can help you in your hunt for excellent black-and-white photos.
So take note of the shadows that light creates. Try underexposing your photo a little, to darken the shadows and give the photo's bright parts a little more structure.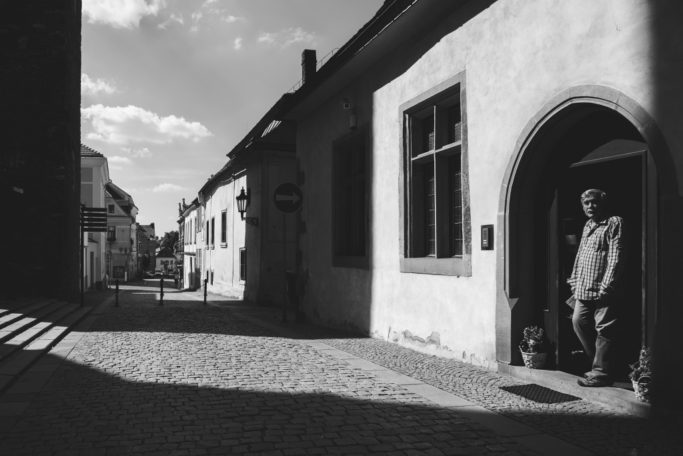 Expand Your Palette of Grays
Just like a picture containing only gray tones feels bland, a picture made only of black and white will be missing something too. Interesting pictures arise when you manage to master a truly wide palette of tones reaching gradually from black all the way to white. That way you can give your photos depth and dimensions.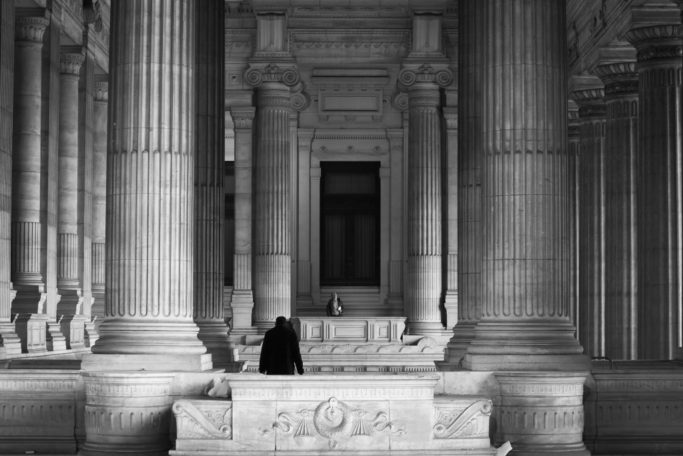 Black and white photos are built especially on tonal contrast, strong composition, and work with light. In a way, they're something you "learn with your eyes"—either through your own photography or by studying the pictures of major photographers who worked with black and white.