Amid the Photokina Chaos, An Instant Trend Emerges?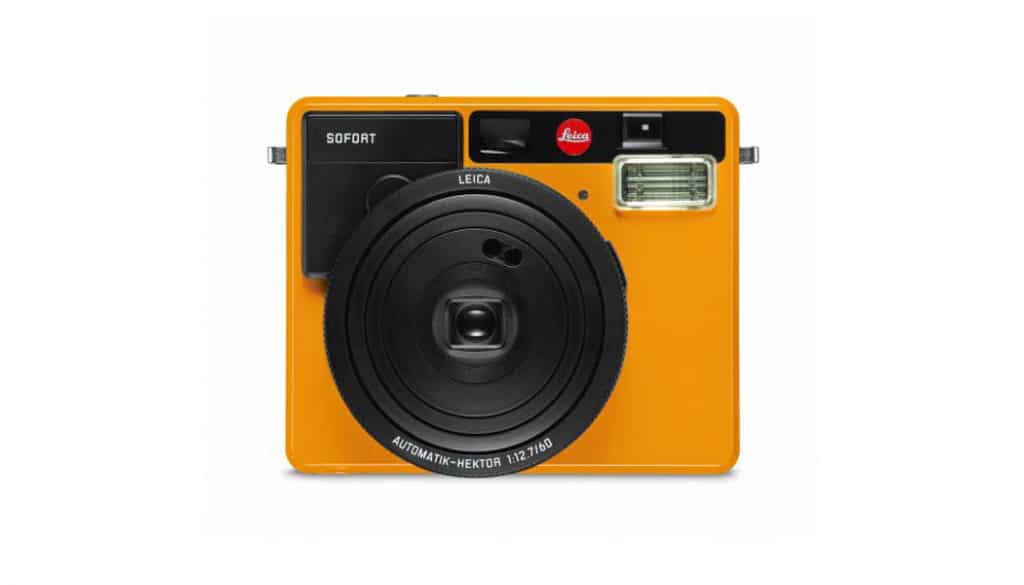 Many will argue that there have been a boat load of announcements more significant to the imaging world that have come from the recently concluded photokina show than Leica's intro of an instant camera called Sofort. And they're probably right.
Certainly Sony's A99 II – with its impressive spec list that includes 42.4 megapixels, 79 autofocus points, 79 cross-type, 12 frames per second, five-axis stabilization. Yup, very big deal.
Can't overlook Panasonic's GH5 – featuring "6K Photo" which can extract a still image from the file, while delivering 4K video capture at up to 60fps. Impressive little camera for sure.
And yes, very interesting direction Nikon appears headed in with theie intro into the full action camera category – as joining the already-announced KeyMission 360 are the KeyMission 170 and KeyMission 80, offering the option to choose 360-degree all-around VR capture, an ultra-wide angle 170-degree angle of view, or a less wide 80-degree angle of view.
All headline worthy announcements, among many others from the always buzzing photokina show floor. But I'm choosing to chat about Leica's Sofort this week because of what I think it means to the casual snapshooter set – still the largest group of folks in the photo universe.
Sofort and So On

First, a quick look at the Sofort, Leica's very first instant camera. It's a compact snapshot camera that shoots Fujifilm Instax Mini film that comes in orange, white, and mint colors.
This one, unlike the other instants on the market, offers manual control overrides providing the ability to change focusing distance, toggle the flash, and adjust image brightness to be higher or lower. Toss in four preset modes – Automatic, Party & People, Sports & Action, and Macro as well as the ever-present Selfie ability, thanks to a front-side mirror.
With most of the world is just mindlessly clicking away with their smartphones today, it's important to note what this latest instant photography craze could mean. With the Instant camera market now growing to at least four different models (Polaroid Snap, Fuji Instax and the Impossible Project's I-1 joining Lecia), it appears as though this category is building some momentum.
"There is just this kind of organic, unique, vintage feel with instant photography that is having a major draw for Millennials," began Jamie Jaros, a young (21) casual shooter from Long Island, NY. "When you combine the ability to instantly share an image to social media as a digital photo with the ability to also hold a tangible print in your hand, I think you've tapped into something potentially very special."
Something To Hold On To

Perhaps Leica and the rest are indeed on to something with this push for instant photography tools. As the promo text on the SoFort site explains:
Life has many magical moments you can see coming almost before they happen. Moments that must be kept forever, although they are gone in a flash. Moments that must be framed and captured to hold in your hand – transformed into lifelong memories that you can relive again and again. The Leica Sofort was created precisely for these moments. The first instant camera from Leica.
Have to admit that at $300 I'm not sure the Sofort will grab the attention it may have at $150, but there's a price you pay for a "step-up" with any tech, apparently including instant photography. The Impossible Project's I-1 is priced at $300 as well.
Again, we'll take a much closer look at other "headline" news that emerged from the 2016 photokina in the weeks ahead, but suffice it so say that, for now, the instant photography 'movement' that appears to be underway is an intriguing trend that is worth keeping an eye (and hand) on.