[04/2021] Build a PC Made for a Photographer: We'll Help You Choose the Parts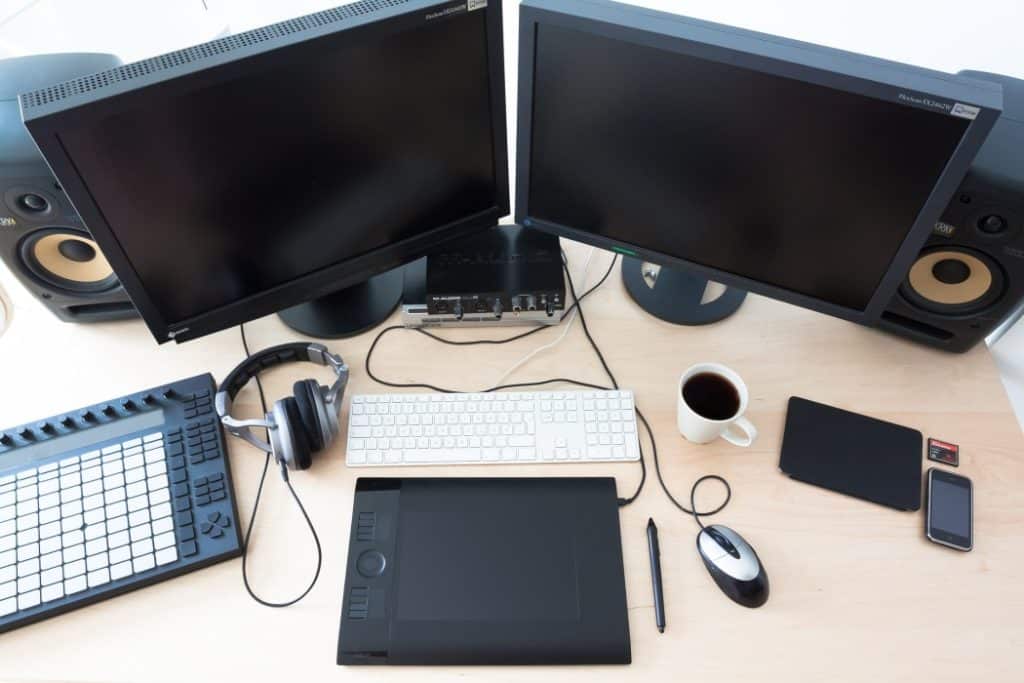 Nobody wants to spend all day just to edit 20 photos. And yet a lot of people struggle with this sort of problem. The reason is simple—an old and slow computer. So take a look at the right way to build a photo computer.
It's clear that everyone has slightly different demands and options when they're buying a photo PC. I'll provide you here with one setup that will serve as a basic starting point in your journey towards the perfect machine. And another setup that will lead straight to a happy wallet.
This article was last updated in December 2019. Its latest update reflects the massive entry of AMD processors onto the market. With a few exceptions, these offer customers the best price/performance.
The systems here do not include an optical drive; unless you own a large CD or DVD collection, you no longer need one today. Not even for installing Windows.
Our Recommended System
Before we move on to the component list, an important "philosophical" decision awaits us. When designing these systems, I stood before the decision of whether to go for the brute force of an Intel processor and its integrated graphics card or for AMD Ryzen processors; these don't have an integrated graphics core, so you need to invest into a separate graphics card. But on the other hand, they offer far better price/performance.
It's not an easy decision to make, and a photo editing PC can definitely go either of these two routes. I chose the AMD Ryzen route for my illustration. With this setup, you'll be able to edit photos, and to edit videos and play certain older games as well. Or newer games, if you pay extra for a better graphics card. But more on that in a moment.
Component Type
Specific Example
Rough Price Estimate

Processor:

AMD Ryzen 5 3600

$199

Processor fan

ARCTIC Freezer 34

$29

Motherboard

MSI B450M PRO-VDH MAX

$80

Graphics card

ASUS CERBERUS GeForce GTX 1050TI O4G

$233

RAM

HyperX 16GB KIT DDR4 3200MHz CL18 Fury Black Series

$99 

System Disk (SSD)

Intel SSD 660p, M.2 – 512GB

$80

Storage disk (HDD)

Seagate BarraCuda, 3,5″ – 2TB

$95 

Computer Case

SilentiumPC Signum SG1M

$35

Power Supply

Corsair CX450M

$58

Fans

2×

ARCTIC F12 Silent

$8 

Operating System

Microsoft Windows 10 Home

$105 
Much has already been written about the AMD Ryzen 5 3600; this is in short a good computer core at a good price, one with which you can't go wrong. But you can go wrong when choosing a motherboard, so be careful with its parameters. The motherboard named "MAX" that I've recommended has updated firmware for the Ryzen 5 3600, as well as a slot for a hard disk (today, thanks to the M.2 interface, hard disks can be placed on the motherboard).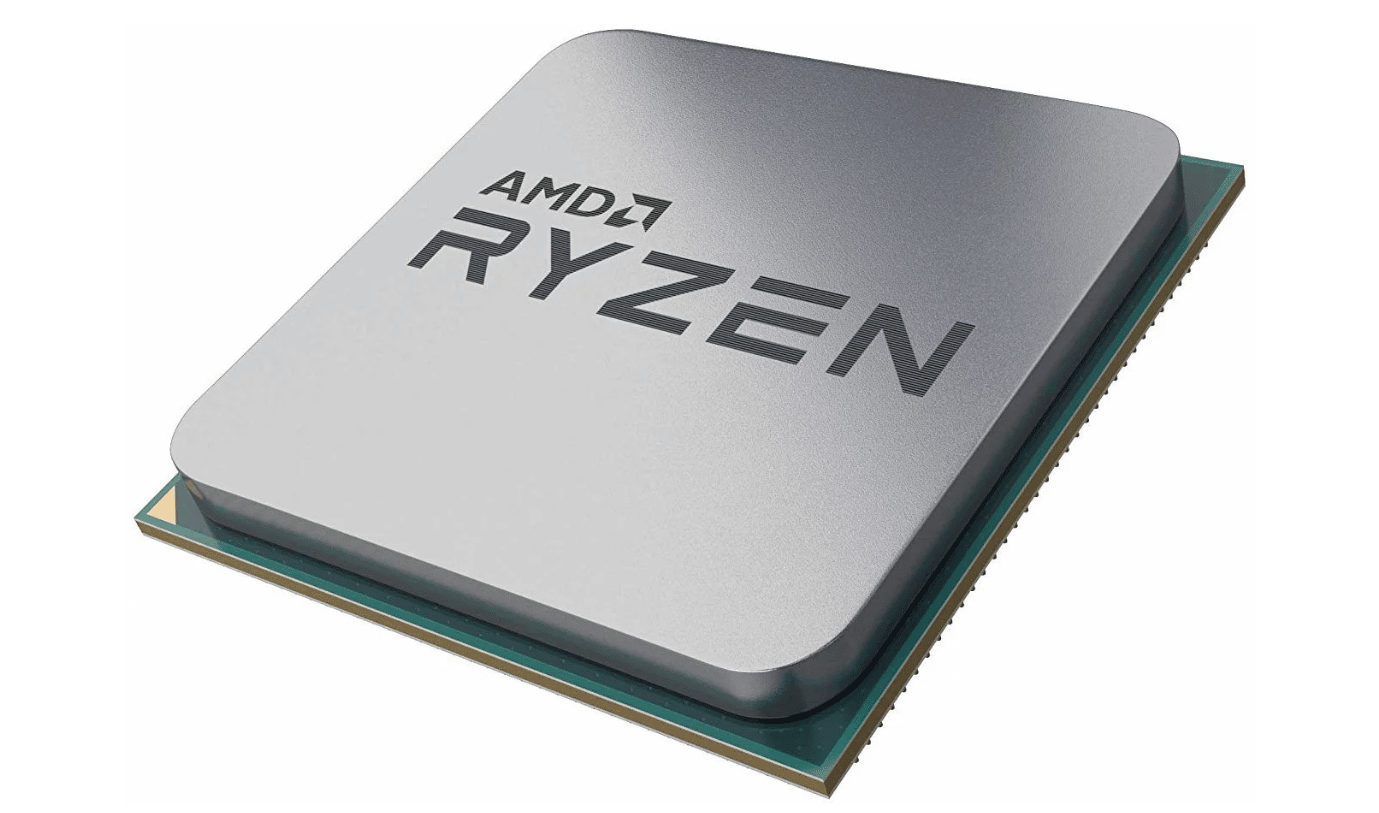 We recommend fitting the motherboard-and-processor duo with a high-quality Arctic Freezer 34 fan, so that your processor's performance won't be held back by overheating and yet it will stay quiet. Two fans in the computer case support good airflow (place one in the front to pull cool air in and the other in the back to push hot air out).
Computer cases are a matter of taste, of what's needed by connectors, and of any needs you might have for quieter operation. I chose an ordinary box whose biggest benefit is that it won't cost you much. For the power supply, however, I'd recommend not pinching pennies; the Corsair CX450 recommended here is the absolute minimum, in terms of both performance and quality. If your budget allows it, choose something like a Corsair RM650x, which gives you a performance buffer for future upgrades, fully modular cabling, and a ten-year guarantee.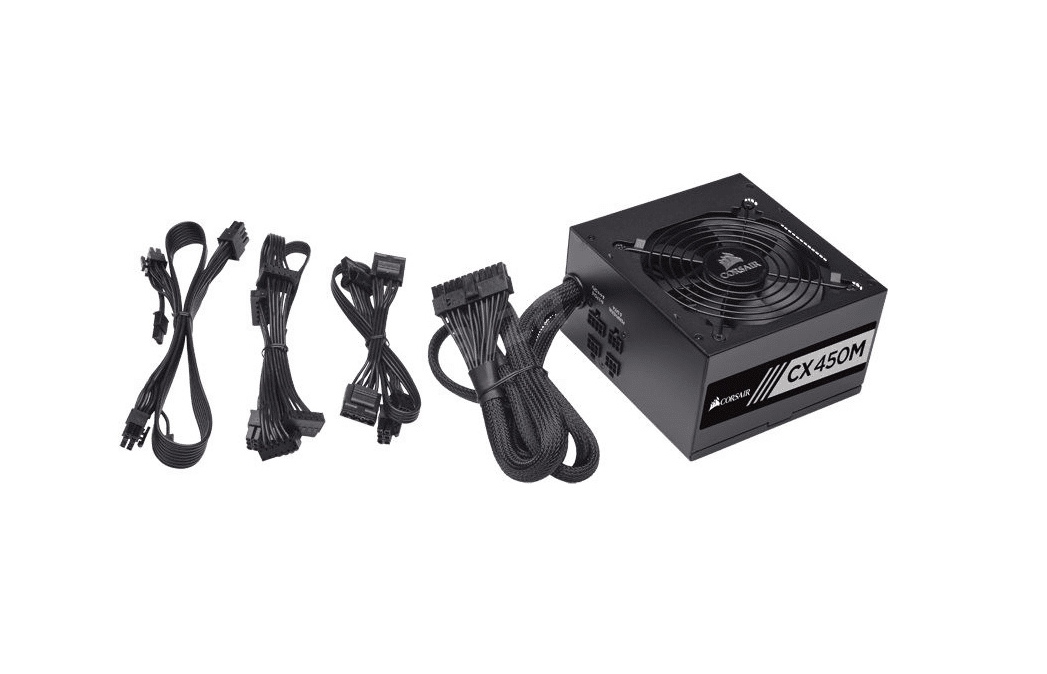 Don't forget to buy a copy of Windows 10. A boxed version will provide you with not only a flash disk for convenient installation without a CD/DVD drive, but also the right to later transfer your system to a new computer (unlike OEM versions of Windows).
Graphics Card Musings
A computer system's graphics card can significantly influence the system's overall price. Some kind of graphics card, either a separate one or a graphics core integrated into the processor, is needed for your computer to display anything at all. The second possible use for these cards is in accelerating (quickening) certain calculations, by performing them on the card. 
However, for this kind of acceleration, it's important how powerful your processor is, how powerful the graphics card is, whether the card has enough memory—and whether a card's high price justifies a few seconds' worth of time savings. After all, graphics cards can only speed up some algorithms, not all of them. Out of the features in Zoner Photo Studio X, we can mention for example:
Gaussian, overall, and smart blurring

Noise reduction

Smart Sharpen

Unsharp Mask

Filters such as High Pass and Cartoon

Tone Mapping
But a graphics card's power is also used for actually displaying photos, rotating them, and so on… although for these uses, you don't need to turn to the more expensive cards.
For the reasons above, you may be making precisely the right choice if you supplement your setup with a ninety-dollar basic, passively cooled (fanless) GeForce GT 1030; it won't help you with acceleration, but it will help you with basic displaying and with playing even performance-hungry videos (e.g. 4K HEVC… but more about the monitor and resolution later). In the table, meanwhile, you'll find the Geforce GTX 1050Ti, which is still among the basic cards and yet also offers respectable performance when playing certain newer games at low resolution and quality. 
From this base upwards, there's an open door (and above all wallet) towards more and more expensive cards that are, however, mainly useful for playing games, editing videos, etc. The GTX 1060 is what I personally have in my machine at home, and I don't plan to change anything about that in the near future.
ATTENTION: Remember, a beefier graphics card means bigger power demands. It's good to run any systems that you've upgraded in this respect through a power supply calculator.
Choosing Your Storage
One cornerstone here is a quick SSD—from which your operating system will start, and in which, ideally, your photo files will be while you're still editing them. SSDs (especially the good ones) are still almost as expensive as they were early on. And while you can certainly choose cheaper SSDs than the Intel 660p recommended here, prepare for low performance if you do. If, meanwhile, you're willing to pay, we recommend disks like the Samsung 970 EVO 500GB or even the Samsung 970 EVO PLUS (but for the latter, take the time to read reviews before deciding that the faster write times are worth the higher price).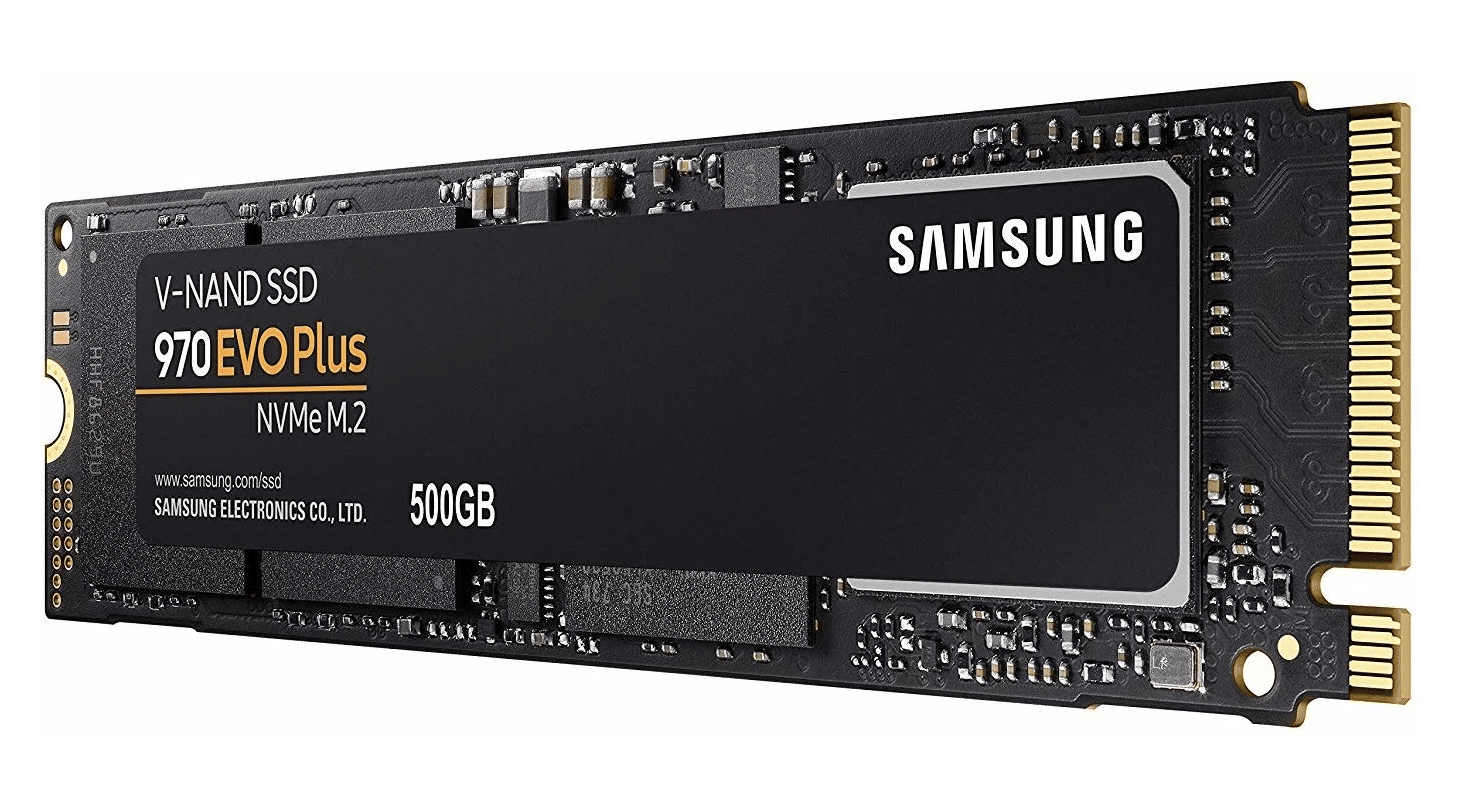 Naturally the price jumps up if you decide to go the route of a large SSD instead of combining a small SSD and a large hard drive (like in our example system). A 1 TB version of the Samsung 970 EVO 1TB costs a respectable $150.
As the old saying goes, a hard disk with a 2 TB capacity "ought to be enough for anybody." But if you're not just anybody, you likely know which way to go in your search for a suitable drive or NAS solution.
When It Has to Be Portable
Choosing a portable computer is always about compromises. You can achieve high performance (which is always useful in photo editing), but you'll always pay more than you would for the corresponding desktop system. And more performance means higher power needs and faster battery drain. If you're really serious about photo editing, you won't be able to avoid buying a good external monitor, which will reduce the real portability of your solution.
When you're choosing a laptop, the processor will play a key role. In today's laptops, you most often encounter eighth- and ninth-generation Intel processors, whose designations thus start with an eight or a nine, such as the 8750H or the 8550U. The letter after the name indicates the processor's main focus. In our two cases, that's Ultra Low Power (U) or High Performance Graphics (H).  Generally speaking, although you will be able to edit photos on computers with "U" processors, you won't be very happy doing it. 
I'd recommend one of the following mobile processors (with a view to their prices and the fact that these too are compromises): the Core i7 9750H, 9850H, 8750H, or 8850H. Unfortunately, in most cases, these processors are unavoidably combined with a dedicated graphics card, which needlessly increases the computer's cost. (As mentioned above, with a desktop computer, you're able to choose.)
Don't forget to include enough RAM—at least 8 GB, but 16 GB is better, although it's also the largest sensible amount of memory today. 
And what about the monitor?
Choosing a good monitor for a photographer is a subject for its own article. But have no fear, because another member of the Zoner team has already written that article. You likely won't be pleased to read that any good-quality photography monitor will cost you thousands of dollars.
But if you understand the basics of what makes for a good monitor and then consciously reduce your expectations, you can also find monitors to choose from in lower price ranges. I can recommend BenQ, Samsung, Dell, and LG monitors. What's important is for the monitor to contain a PVA, IPS, or perhaps OLED panel.

And if you're curious what monitor this article was written on, it was a Dell U2718Q. It's great for photo editing—but it costs more than half of what our recommended basic system does.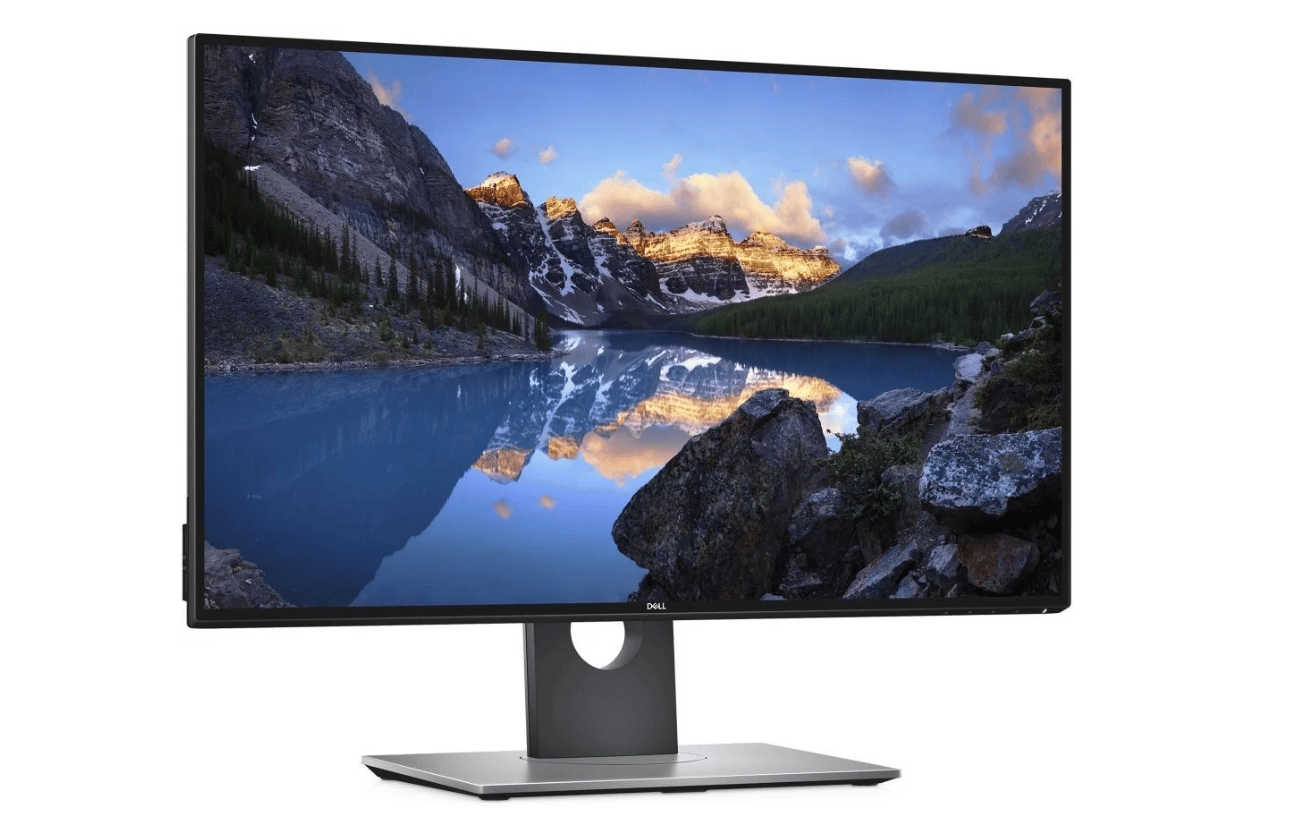 In closing, I have one note about 4K resolution. It's not a necessity for photo editing, and you'll make do just fine with a resolution of 2560 × 1440 pixels (although 1920 × 1080 pixels really is too little today). Besides just saving money, by displaying fewer pixels you'll also lower the burden on your graphics card, making your photo work snappier.