[06/2021] Build a PC Made for a Photographer: We'll Help You Choose the Parts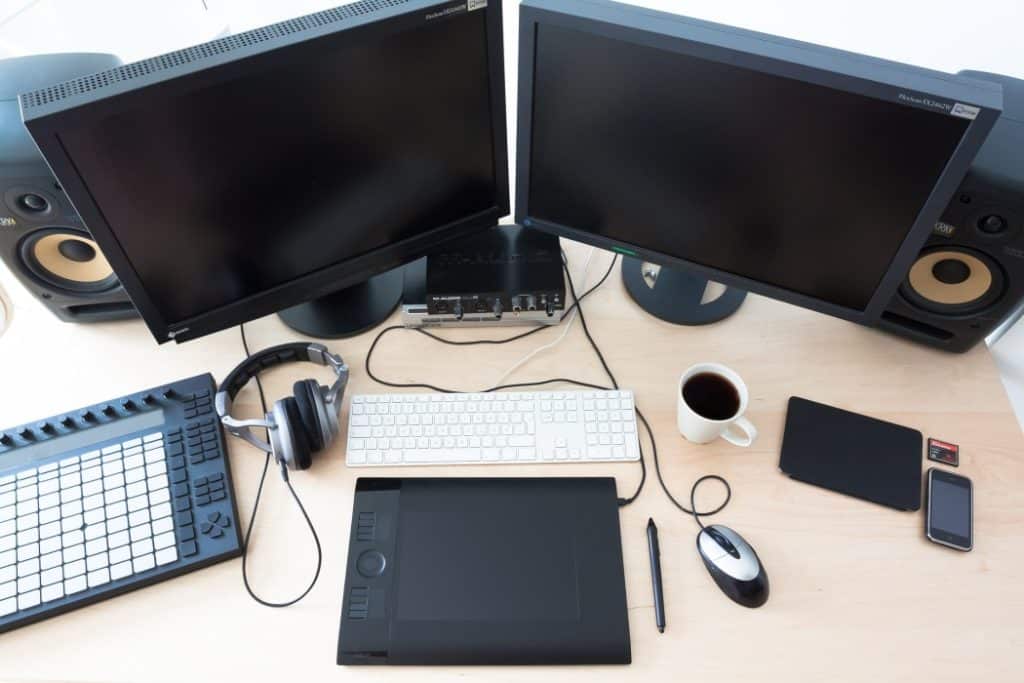 Nobody likes spending their entire day editing photos. Still, many people regularly face this problem. The reason is simple –their computer is slow and outdated.
When purchasing a computer for photo editing, everyone has different requirements and purchasing options. This article (updated May 2021) should serve as a guide to those that have made the decision to build their own computer, even as the world faces a global pandemic and raging component shortages.
If you don't feel up to building your own PC from scratch, you can turn to one of the larger PC hardware manufacturers and purchase a prebuilt PC. Or you can use a configurator to help you choose the components you want but leave the actual construction to the professionals. With that being said, let's get to the nitty-gritty of building your own custom PC!
You won't find optical disc drives in prebuilt PCs, but as long as you don't own piles of CDs or DVDs, they are no longer necessary, not even for installing operating systems.
Recommended build 
This time around (May 2021), our recommendation flips to the side of Intel processors. Finding a good and reasonably priced graphics card that can compete with the AMD Ryzen is a task that we'd rather not undertake.
Our update coincides with the recent release of the new generation of Rocket Lake Intel processors. These give you the most cutting-edge technology for your money.
Our journey begins with the processor (CPU) – the Intel Core i5-11500 with integrated graphics UHD Graphics 750. You may not be able to play Cyberpunk 2077, but we're building a computer geared for photo editing after all.
Why did I choose this particular Intel processor? It's mainly a question of value for the money. If your pockets are a bit deeper, feel free to take a look at higher numbers. Just be sure to avoid processors with K in the name, if you don't want to overclock, and F, which don't have integrated graphics.
I chose the motherboard from a range of basic and reasonable motherboards. It doesn't have any extra useless functions or features. However, it's not the cheapest Chinese-manufactured one either.
I recommend fitting your motherboard and processor with an additional high-quality CPU cooler that will make sure the processor's performance isn't limited due to overheating while at the same time remaining quiet. You can install two fans in your case to support good airflow. Install one in the front for air intake and the second in the back to expel the hot air. However, one fan for removing hot air is enough, but be especially careful when mounting to ensure it faces the right direction.
The computer case is a matter of personal taste and also what the connectors in the front panel require as well your need for a quieter machine. I chose a basic case, its main advantage being its price. On the other hand, I don't recommend pinching pennies when it comes to the power supply. The power supply is something that will last you for at least one or two upgrades in the long run.
The Corsair CX550M recommended here is the more powerful model of the previously recommended CX45M and will give you enough power in case you decide to purchase a graphics card later, just not a top-of-the-line gaming one. The CX550M also offers modular cables, meaning you only connect the cables you need so your computer case will be neater and more organized.
Don't forget about a licensed Windows 10 operating system. Its retail boxed version comes with a flash drive that allows convenient installation without the need for a drive and the ability to transfer the system to a new computer (this does not include the OEM version).
Note: In my selection, I didn't include any way to connect to a wireless network. If a cable connection isn't enough or doesn't work for you, you can get an expansion card for an open PCIe slot or via a USB connection.
Choosing your storage
A basic requirement is a fast SSD drive from which the operating system will start up and that will ideally run your photo editing software. SSDs, particularly the higher-end ones, are still quite pricey. You can certainly find cheaper versions than the recommended Samsung or Western Digital (WD) models, but be prepared for decreased performance.

Naturally, the price goes up considerably if you opt for one big SSD instead of pairing a smaller SSD with a large HDD as shown in the sample build. However, I think that for photo storage, a huge SSD isn't necessary. It needs to be big enough to quickly load and archive photos (which can be clearly organized in the
Zoner Photo Studio X
catalog).
Most people would say a hard drive with a 2TB capacity should be "more than enough." However, if you're not one of these people, you'll have to decide on another suitable storage or NAS solution.
When you need it to be portable
Choosing a portable computer always involves some compromise. While you can get high performance, which is always useful for photo editing, you'll always pay more in the end when compared to a similar desktop version. The higher the performance, the higher the energy consumption and drain on your battery. Also, if you are ready to take your photo editing seriously, purchasing a high-quality external monitor is unavoidable, further reducing the portability of this type of solution.
When choosing a laptop, the most important thing to consider is the processor it uses. In today's portable laptop computers, you'll most likely find tenth or eleventh generation Intel processors. Their name begins with the number 10 or 11, such as 10850HH or 1165G7. Earlier generation processors include a letter at the end that indicates power saving or on the other hand, processor performance (U for Ultra low power, H for High performance graphics).
Recently, however, Intel has graduated to a slightly different labeling system where, in addition to the letter H in its name, you may run into G1, G4, G7 for different integrated graphics, among other symbols. Once again, you're going to want to steer clear of ultra power saving processors because these won't achieve high performance. A good rule of thumb is the expected battery life – the longer the battery life, the more likely the computer is using a power saving processor.
Unfortunately in most cases, higher performance mobile processors are unavoidably combined with a dedicated graphics card which needlessly raises the price of the entire machine. As explained in the previous section, a desktop computer gives you more choices.
Drawing on personal experience, I can recommend the Asus Zenbook 13 (UX325EA-EG085T). For under $1,000, you get an all-metal, well-crafted, lightweight machine with the very advanced Intel Core i7 1165G7. While it's not the fastest laptop out there, you're not left with many other options unless you're prepared to spend well over $1,000 on a gaming laptop. The same processor is found in many other brands' models so you can make your selection based on your preferred brand.
Don't forget to get enough memory (RAM). 8GB is considered to be a minimum while 16GB is ideal and today considered to be the highest reasonable amount of RAM you'll need.
And what about the monitor?
Choosing a good monitor for a photographer is a topic that is deserving of its own article. Luckily, Jaroslav from the Zoner team has already written one. Even though the article is a bit older, its basic guidelines still apply. You may be disappointed to hear that the price of high-quality monitors for photography is still in the range of thousands of dollars.
However if you understand the basic parameters of a high-quality monitor and consciously lower your expectations, you will be able to make your selection among even the cheaper monitors. I recommend the BenQ, Samsung, Dell, or LG brands. The most important thing is that the monitor you choose contains PVA, IPS, or OLED panel types.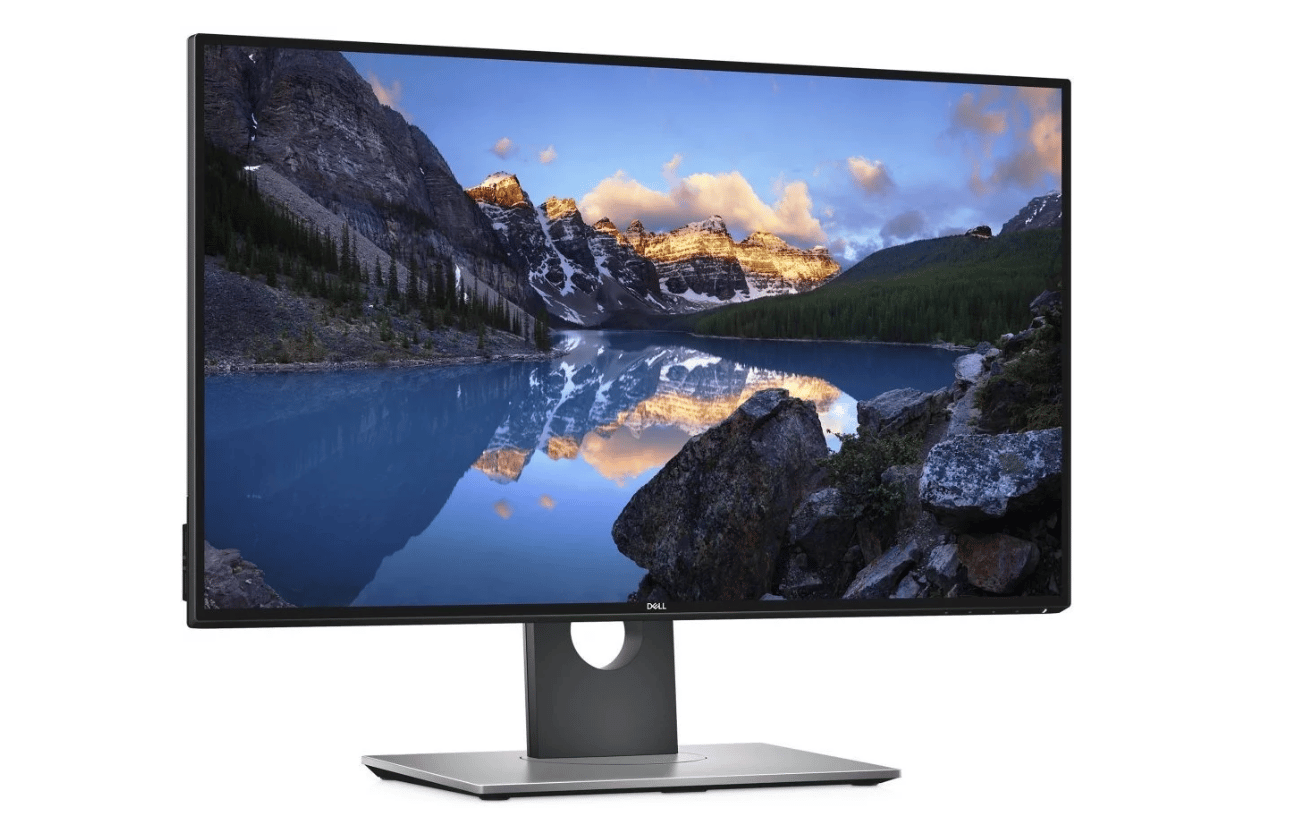 A note in closing about 4K resolution. For photo editing, 4k resolution is not absolutely necessary and a lower resolution of 2560×1440 pixels is enough (today, 1920×1080 is considered quite low). Not only will it save you money, but with less data to display, you will lighten the burden on your integrated graphics and your photo editing will run like clockwork.