[11/2022] Computers for Photographers — We'll Help You Choose Which One's Best for You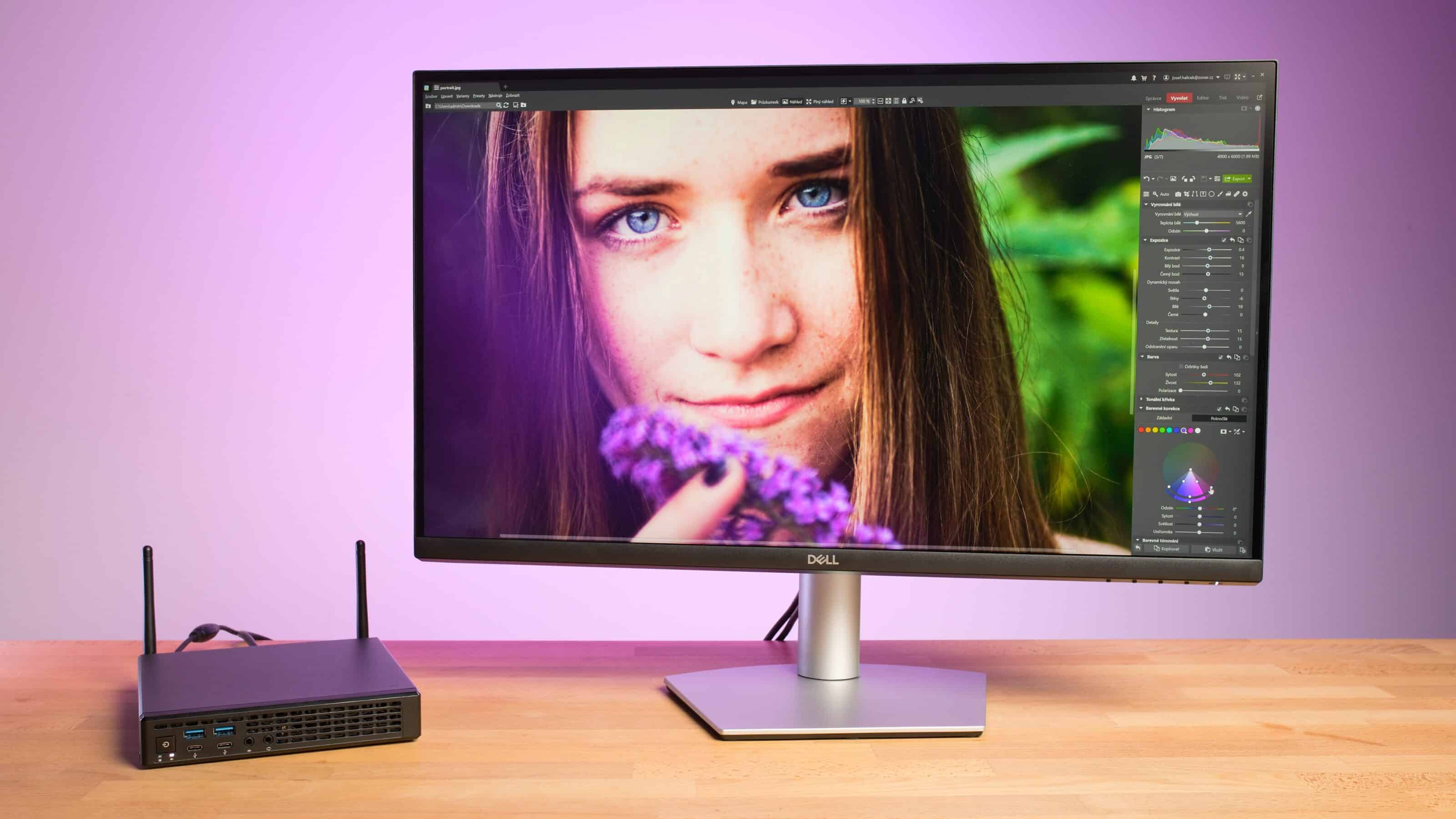 No one wants to spend all day editing twenty photos. However, this is a common problem for many people. The problem is simple — a computer that's slow and outdated. The goal of the following article is to serve as a guide for those who have decided to purchase a new computer, or even build their own. 
This article is regularly updated so we can keep our finger on the pulse of technological developments. We'll first take a look at the computers which don't require any tools or a university degree in component configuration.  
Why consider getting a new computer
Performance

– Processors get faster each year. The speed of processors that meet your needs can also change. And while a yearly increase of, let's say, 10% doesn't seem like a major change, you don't buy a new computer every year. As the years add up, it can mean the difference between being able to edit a photo in three seconds or several times that.   

Energy consumption

– I often encounter the opinion that it's not necessary to get a new computer when the old one is just slow. However, the old computer is not only slower, but also uses much more electricity to do the same job. 
Mini PC with maxi performance: 
If you still imagine a desktop computer as a big box under your desk, it's time to change that. Especially today, when it's important to know how much the computer's operating costs are, in addition to its performance. 
A mini pc, or mini computer is characterized by its compact size. Manufacturers try to squeeze in as much power as possible while keeping energy consumption down. The consumption of these mini PCs is typically less than that of an ordinary filament lightbulb.
A typical European representative for this category that we can recommend is the ĀSOME STUDIO PRO R7. What can you expect from a computer that has the same volume as a carton of juice for under $700?
Souped-up 8-core AMD Ryzen 7 (named after the computer) 

Supports 16GB RAM  

1TB of space for your photos



We tested this computer thoroughly and concluded that it is well-suited for photo editing in Zoner Photo Studio X, including in conjunction with a 4K monitor. The Ryzen 5700G processor gets much of the credit and is currently the fastest Ryzen APU (processor with integrated graphics) on the market.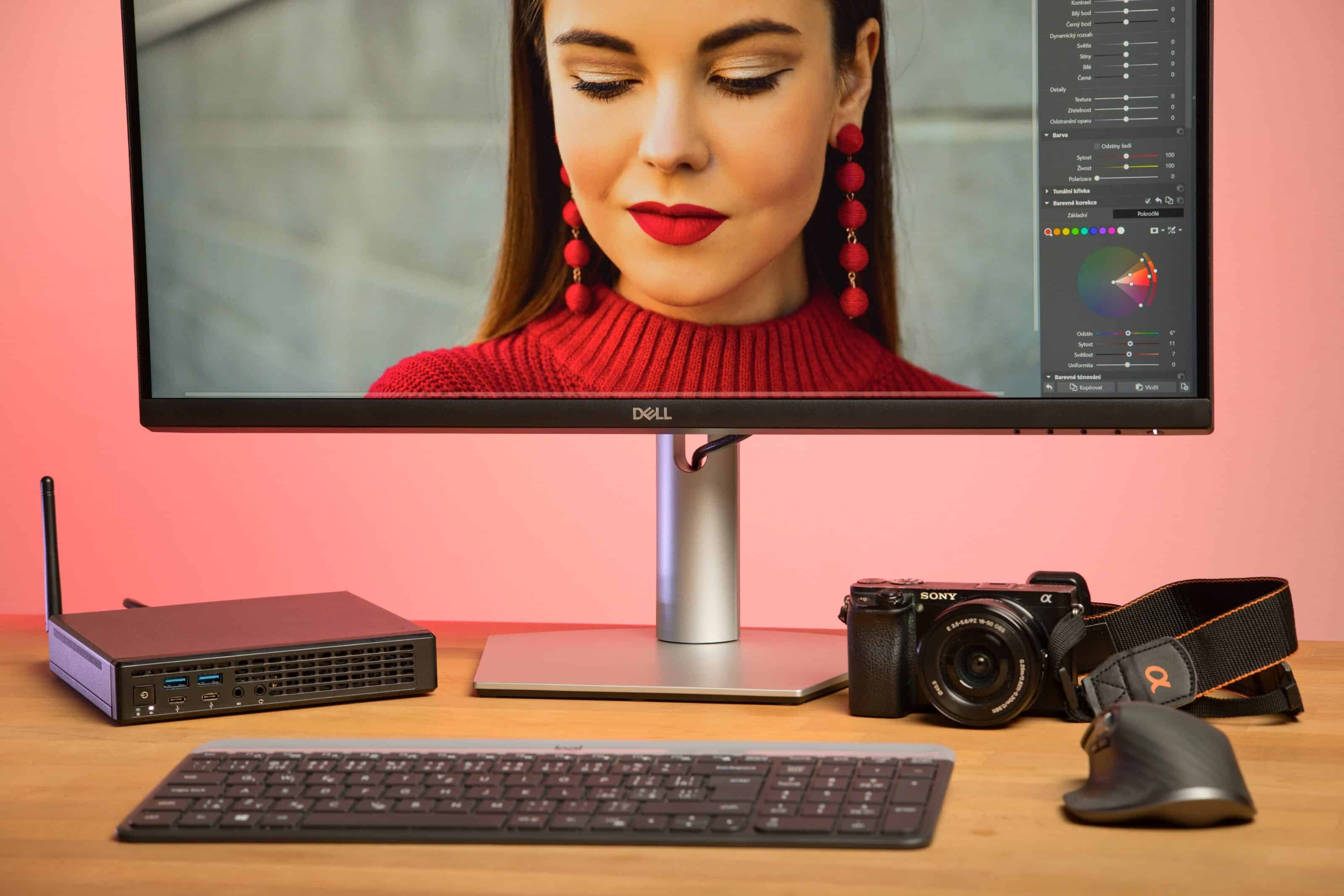 This mini PC won't leave you wanting, even on the software side. You get the newest Windows 11 Pro operating system and, as a bonus, a quarter-year Zoner Photo Studio X license. This allows you to test out the software if you don't already own a license.
If you take into account the uncompromising performance of the processor, space for photos, and a free operating system valued at $200, you'll be hard-pressed to find a better upgrade for working with photos.  
You can purchase the computer in its recommended configuration directly on the ASOME Europe page. 
Lego for adults – Building your own computer using components
The following list of computer components serves as a basis for working with photos. If you can afford it, you can choose more powerful components for your computer build. You can go the other way too, but unfortunately at the cost of being forced to make some compromises. 
We will show you a computer that comes in at under $1,000 including the operating system, without peripherals included. Add a mouse, keyboard, and monitor and you arrive at a final price of around $1,500. 
The setup shown here will serve your photo editing needs for many years to come. Then, you can either update the key components (motherboard, processors, memory, and hard drive) or continue to use the computer until it becomes obsolete.  
The ability to upgrade components and get better cooling systems (for quieter operation) are the advantages of building your computer into a large computer case.   
There are many configuration options for your build. We'll stick with the tried and true AMD Ryzen 7 5700G, simply because there's nothing more powerful with integrated graphics in AMD's offer. The processor is also an excellent buy for the money. The other components recommended here are based on this choice of processor.  
You can also go the route of the new 13th-gen Intel Core processors introduced in September 2022 (a good choice is the Intel Core i5-13600K). But you'll pay extra for the higher-performance upgrade. You'll also need to choose a different motherboard and fan.  
If you want to use your computer for more intensive gaming or video editing, a better (but significantly more expensive) option is to buy a separate graphics card and processor without integrated graphics. 
My strategy is to choose the cheapest supported motherboard from a quality manufacturer with the necessary number of slots. Check before purchasing what slots you will use to connect the monitor and if you have any equipment requirements (built-in wifi, number of USB ports, optimal CPU usage with overclocking) and adjust your choice accordingly. 
In terms of data storage, the build is based on using a relatively small, but very fast SSD (Solid State Drive). If you need more space but don't have the funds for a large SSD, you can also add in the Seagate BarraCuda 2TB SSD. 
I have been following the same principle for a long time when it comes to memory: Buy the right size and type of RAM from Kingston. For RAM, you want the specific motherboard to have direct support for that particular model. I recommend checking with your provider to determine the compatibility of the RAM with your motherboard. 
A more powerful version of the long-standing recommended power supply. In addition to a solid power supply from a reputable manufacturer, you also get the ability to disconnect cables you don't use and keep your computer case in order.  
For the chosen processor, you'll receive a fan, but I recommend buying this one too. It's a larger piece of equipment that will dissipate the heat faster, making the entire build quieter. 
For computer cases, the most important things are the number and location of ports as well as the design you like. Don't be afraid to choose a case you like. If you want the cheapest case (under $50) and you don't plan to show it off, this case will serve you well. 
This fan replaces the fan that comes with the computer case, which is usually low-quality and needlessly noisy. Our recommended fan promotes air circulation and cools the individual components. Aside from the CPU which has its own fan, the SSD tends to overheat the most from the fitted components. 
Nowadays, there's no point looking back and reminiscing about Windows 10. Windows 11 is a modern operating system that can still surprise you with its trivial errors (e.g., reduced disk performance), which are quickly fixed by the manufacturer. It's a good idea to get used to Windows 11 on a new computer. Nothing is holding you back because Zoner Photo Studio X runs great on Windows 11. 
You won't find optical disc drives. Unless you own a large collection of optical discs (CDs, DVDs), they are no longer needed today, even for installing the operating system. 
A word of warning: The specific computer components listed here in good faith are meant to give you an idea of the current market situation and options available. Always confirm the actual compatibility of specific parts with the store that is selling you the hardware. The author, editors of learn.zoner.com, or ZONER Inc. are not responsible for any misunderstanding or damage incurred. 
Configurators can help you with your computer build
If you don't trust yourself to build your own computer, you can turn to some of the larger computer hardware stores (such as Best Buy, Micro Center, or Newegg) and purchase a pre-built PC or use a configurator that helps you with your build.
What about the monitor?
Choosing the right monitor for photography is a topic that needs its own article. Luckily, Jara from the Zoner team has already written one for you. Even though the article is a bit older, its basic guidelines still apply. You may be sad to hear that the price of good-quality monitors is still in the range of thousands of dollars. 
However, if you understand the basic parameters of a high-quality monitor and consciously lower your expectations, you will be able to find a cheaper monitor that meets your needs. I can recommend the BenQ, Samsung, Dell, or LG brands. The most important thing is that the monitor you choose contains PVA, IPS, or OLED panel types.
I personally tested this 27-inch monitor which can be purchased for around $350 and for basic photo editing it is sufficient. 
A note in closing about 4K resolution. In the past, we said it wasn't necessary to splurge on 4K resolution and a lower resolution of 2560×1440 pixels was good enough for photo editing. With current processor performance, monitor prices, and the optimization of Zoner Photo Studio X, don't hold back with the above recommended build. If you don't want to invest that much, remember that 4K resolution means more pixels and higher demand on machine performance. A lower resolution can save you money, but we don't recommend it.