Buggin' Out! Microsculpture Insect Photography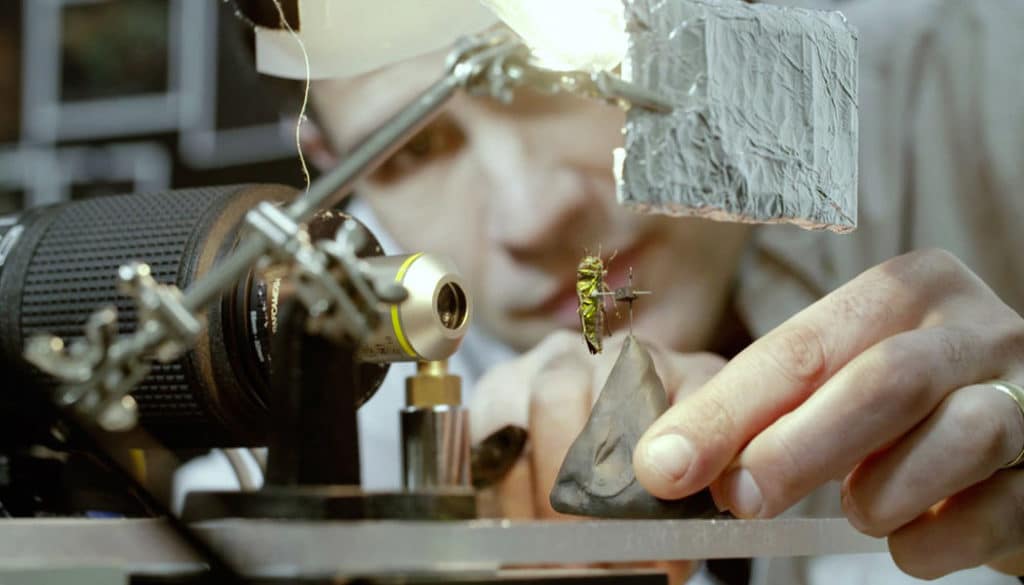 Photography is nothing without passion and our absolute favorite thing about this space is finding folks that truly possess that passion. Which brings us to Levon Bliss, who has taken the expression "buggin' out" to new heights with a photography project that is as beautiful as it is bizarre.
Biss began this photographic exploration as a side project in his home several years ago using bugs his son would catch. He has been making his living as a portrait photographer, specializing in world-class athletes, so the move to insect portraiture was an interesting and challenging one for sure. Once he was, let's say, bitten by the photographing  insects bug (pun clearly intended), the project just kind of took off. Biss explains that once he started capturing the up close details of these little creatures, he really began using all his skills as a photographer and maser of light to bring out the beauty inherent in their details.
"I photograph the insect in approximately 30 different sections, depending on the size of the specimen. Each section is lit differently with strobe lights to bring out the micro-sculptural beauty of that particular section of the body," Biss explains on his website. "For example, I will light and shoot just one antenna, then I will move on to the eye and the lighting set up will change entirely to suit the texture and contours of that part of the body. This process continues until I have covered the whole surface area of the insect."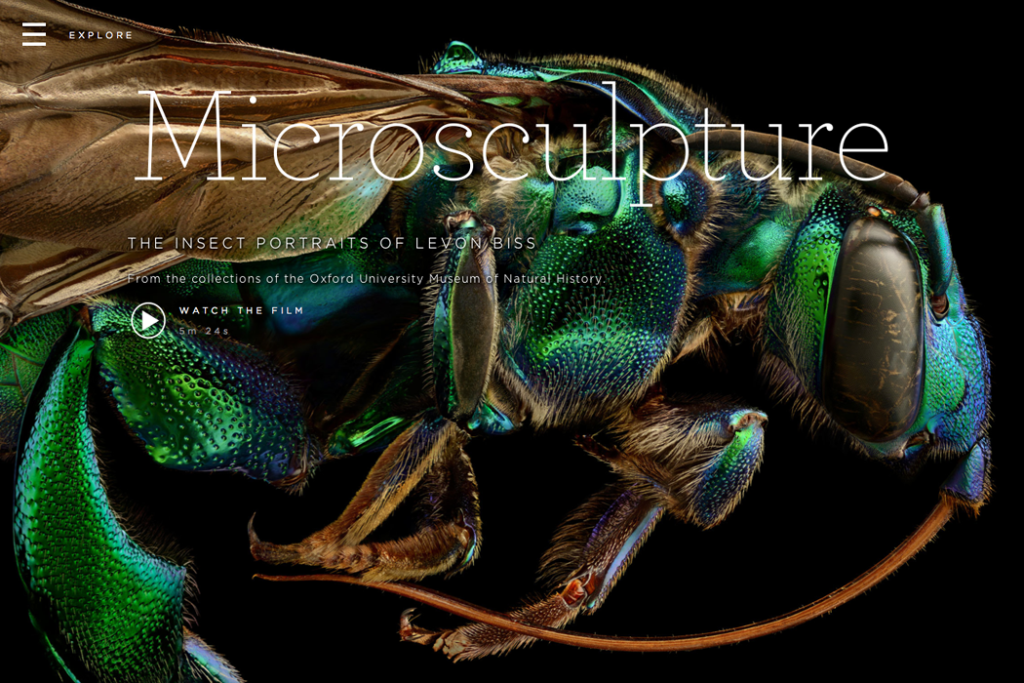 Insects For All
Once he got rolling and showed this unique collection of Microsculpture insect images to the Oxford University Museum of Natural History, the project just exploded and the museum they are being featured in today (and through the end of October) couldn't be happier with the very unique and breathtaking Biss photo exhibit.
"It's thought that microscopic structures alter the properties of an insect's surface in different ways, reflecting sunlight, shedding water, or trapping air. The evolutionary process of natural selection should account for all this wonderful diversity of microstructures, but for many species their specific adaptive function is still unknown," explained Dr. James Hogan, Oxford University Museum of Natural History in a released statement. "By observing insects in the wild, studying museum collections, and developing new imaging techniques we will surely learn more about these fascinating creatures and close the gaps in our current understanding."
Details Regarding the Detail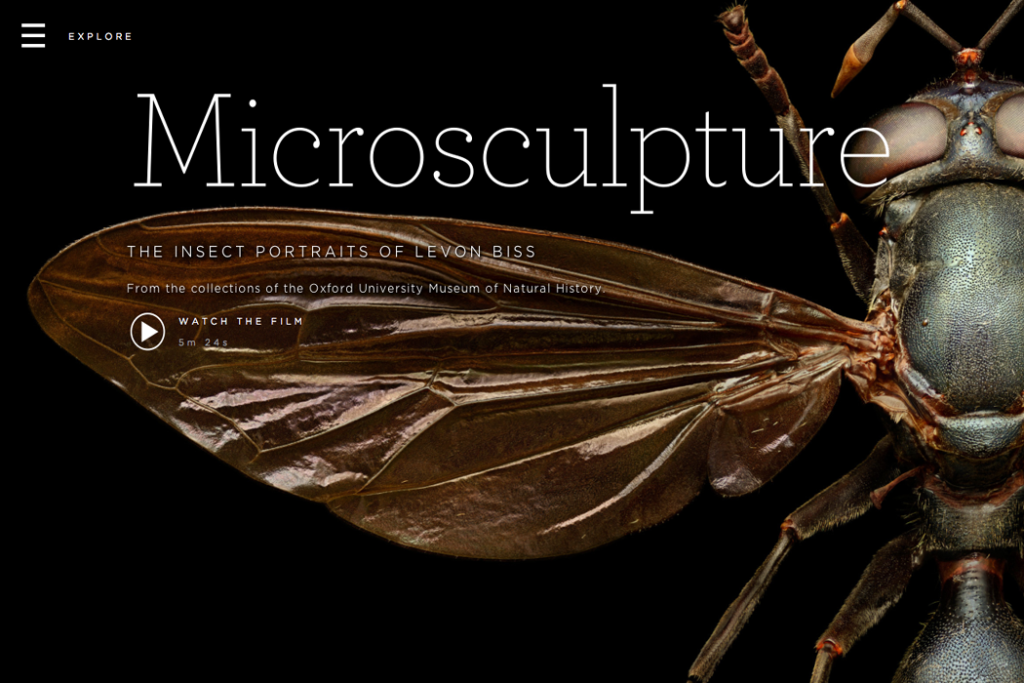 Combining art with science, the exhibition also provides information about each creature in the show, where possible discussing the evolutionary adaptations that have given rise to its particular microsculpture form. Visitors to the exhibit can view the intricate shapes, colors and microsculpture of the Biss' insects up close in the pin-sharp photographs, before stepping back to take in the beauty of the insect as a whole. Each picture in Microsculpture is created from around 8,000 individual photographs that Biss captured. Segments of the specimen were lit and photographed separately, 'stacked' to maintain sharp focus throughout Biss explains, and then combined into a single high-resolution file prior to printing.
The painstaking details that allow Biss to capture each insect are detailed in a video he has posted to Vimeo and that also appears on his aforementioned site.
Maybe put that fly swatter away for a while.