Camera Makers Mulling New Directions?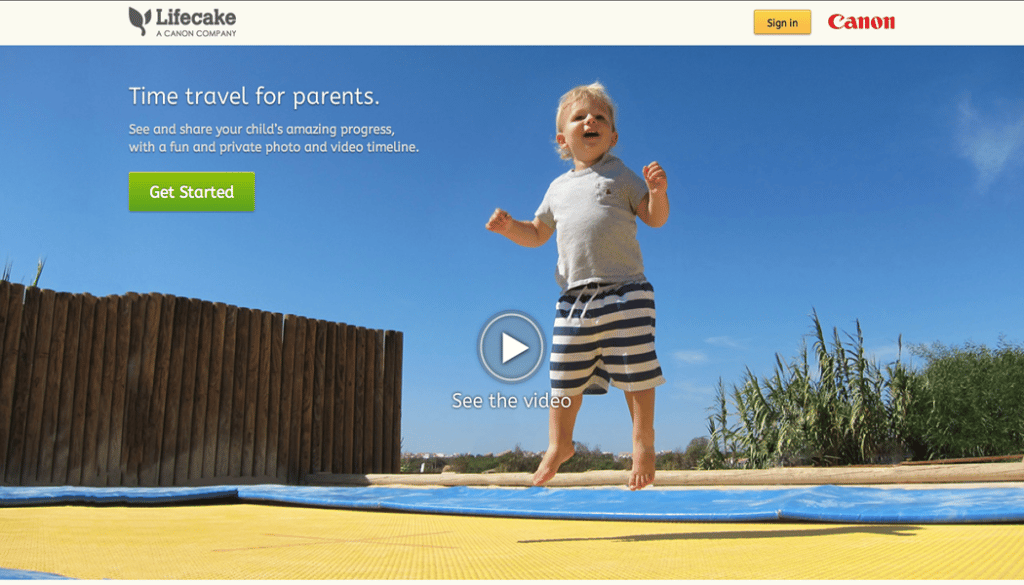 Very interesting bit of news surfaced recently that essentially flew under the radar here in the U.S. that takes one of the major camera makers in a new direction. London-based startup Lifecake, which offers a photo-sharing app aimed at parents with young children, has been acquired by Canon Europe. Interesting on a number of fronts, but first and foremost in our minds is here's one of the top digital camera makers perhaps making a future play to move into the imaging services business based on the continuing erosion of camera sales worldwide. Yes, no, maybe?
First a bit about what the Lifecake app actually does. Lifecake, which competes with similar startups including Notabli, 23snapsa and Origami to name but a few, is essentially a photo and video sharing service. Users upload their digital files from their smartphone, tablet or PC (they can drag and drop in large folders) and the app will then organize their photos in a chronological timeline, using the metadata associated with the file, and then tags all items appropriately.
In short, the app consolidates a parent's photos of their kids from various sources into one easy to browse timeline. The beauty here is as you scroll through the stream of photos you are experiencing these memories as a look at the child's growth progress in a simple and enjoyable way. Very cool.
What separates Lifecake, and undoubtedly caught Canon's attention, is an algorithm the developers built into the app that highlights the most popular content users share. The app is able to rank and choose the content based on activity such comments, likes, and other engagement metrics.

Where's the revenue model for Canon, you ask? Photos and videos are uploaded in their full resolution, and the service offers 1 GB of free storage to get users started, then provides a premium tier with 100 GB for customers who pay a $36 annual fee. That is significantly cheaper than what a service like Dropbox offers, charging $120 (or $99, if paying by the year) for the same amount of storage.
Canon had already raised a few eyebrows this year at CES with the introduction of the Canon Connect Station CS100, a square-shaped gizmo that acts as a network storage device that can connect to multiple imaging devices allowing users to store, view and share their images and videos. With 1TB of storage capacity, slots for SD and CF cards, built-in NFC, Wi-Fi and HDMI connection their isn't much Canon left out with this one.
A few months later and they are jumping into the consumer imaging services area with the Lifecake purchase. Hmmm.
There is an output part to this equation as well as folks can also order custom photo books of these chronological timelines of the their children's lives. 'Lifecakers' can order premium, hardcover books with 80 pages – one photo per page –  for $50 apiece. (Additional pages are $0.50 each.) The company also makes the process of building the books easier by automatically laying out photos, based on orientation and image quality, while users can edit things like the background colors, captions and the like.
We're not implying that Canon is moving away from making amazing digital cameras – clearly, they're not. However, perhaps a move that we'll look back on someday as the first one Canon made back in the day when they were best known for making cameras.