Catching your dog's attention with sounds and rolling on the floor. "Photographing canines isn't exactly easy," says Misa Mala and Eliska Hruzova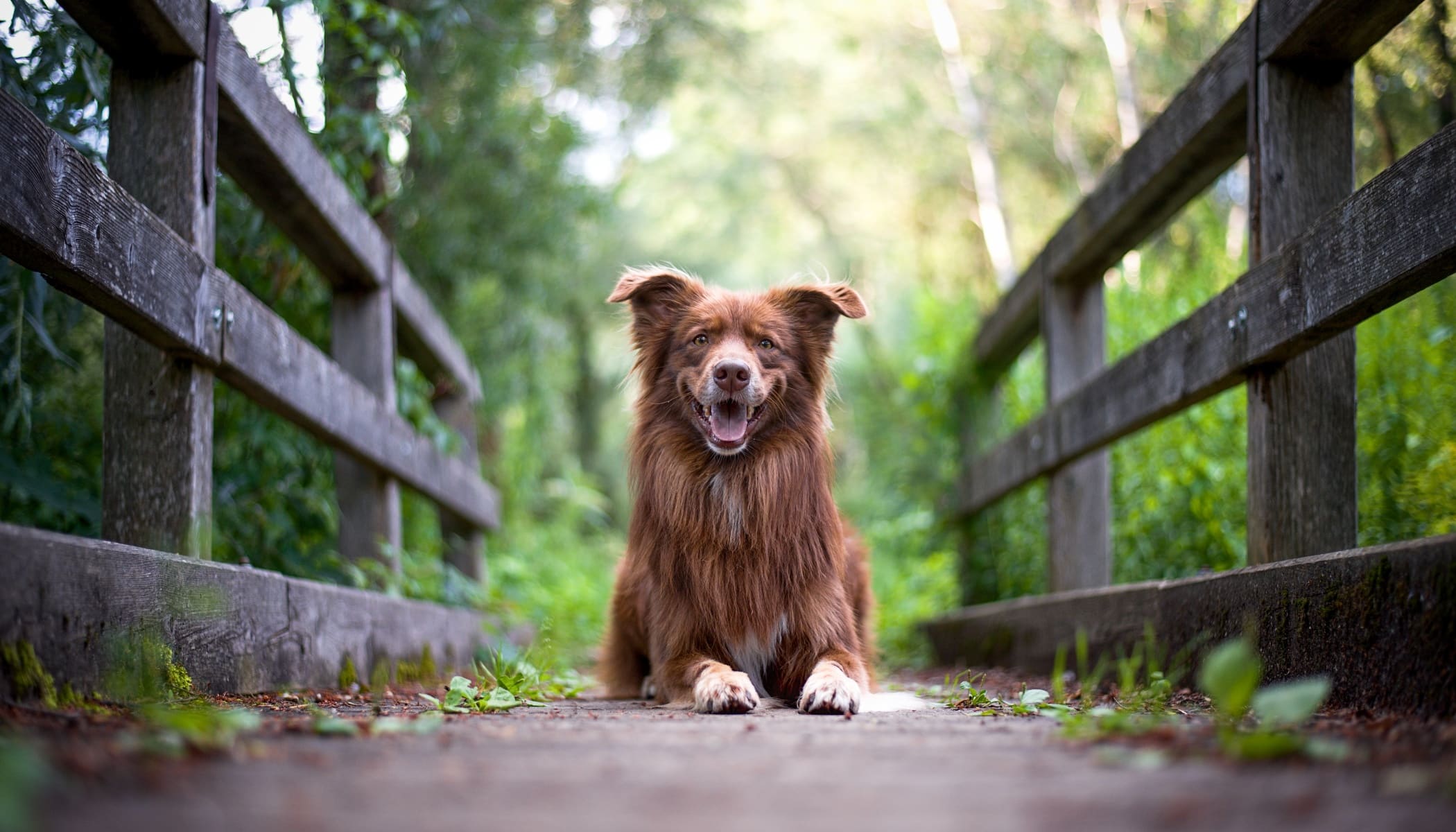 Míša Malá and Eliška Hrůzová are both passionate dog lovers who got into photography thanks to their four-legged companions. They have been involved in dog training for many years. So much so, that they find communicating with pets easier than with humans. How did they get their start in photography and what do they consider the most important parts of dog photography? Read this unconventional interview and enjoy the beautiful photos taken by our talented ambassadors.
Míša, Eliška, the most common subjects for both of you are your furry pals. Were they the reason you started doing photography? 
M: Definitely. In the beginning, I was just casually snapping shots for family photo albums. But as I started getting more and more interested in photography, my dogs were the only models that were able to endlessly pose for me and most importantly, never complained about the results. 
E: For me, my dogs were definitely the reason I wanted to get a camera and document what we experienced together. Bodie, my sheltie, has become quite the professional dog model over the years.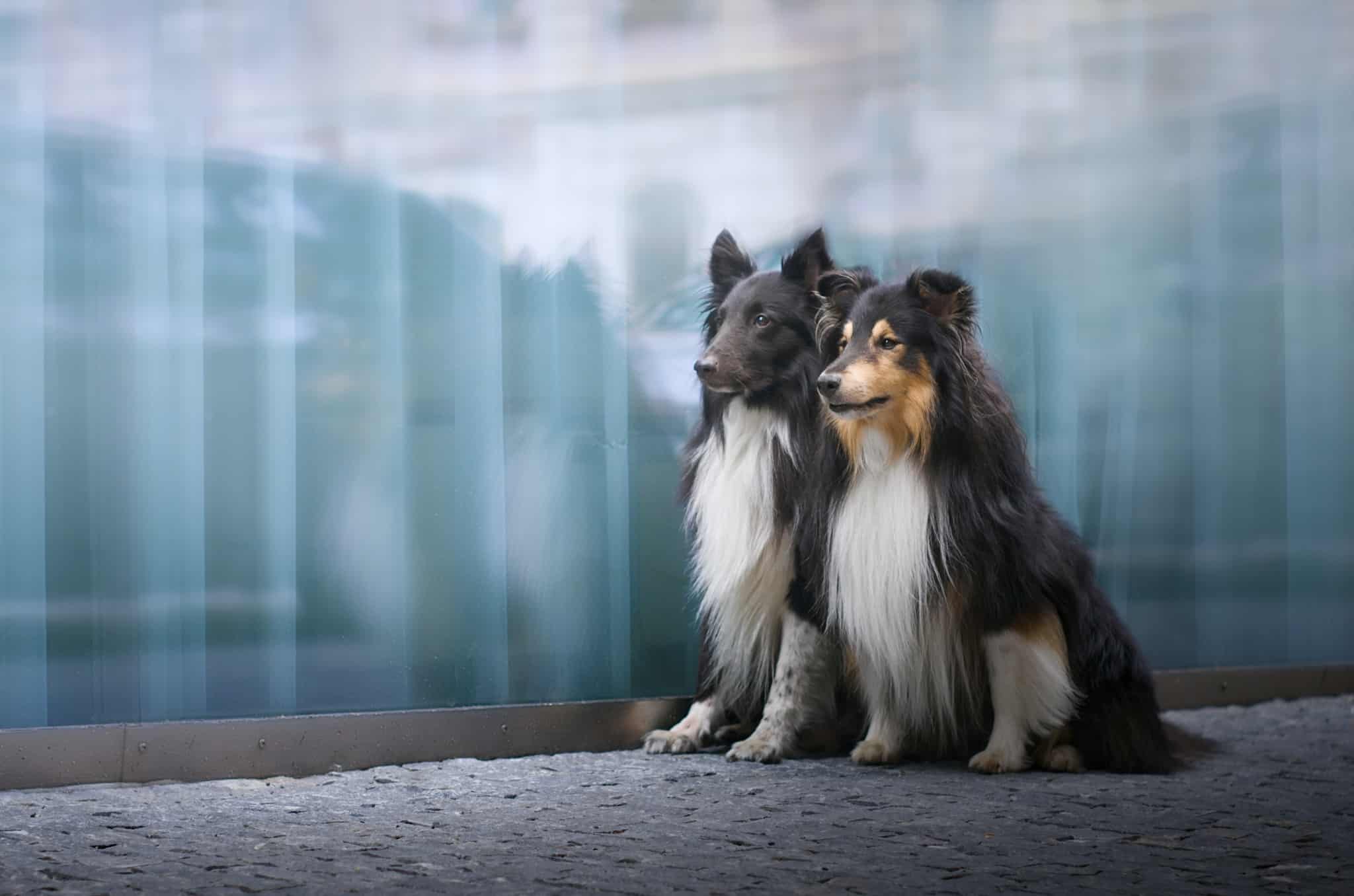 What was the journey from the first pet photo to these stunning photos we see now? 
M: It's been a long road. Honestly, when I got my first camera as a kid, I was disappointed that I didn't take as beautiful pictures as I had seen other places. I only started learning about how to properly adjust my camera settings later and then, experiment with photo editing in Zoner Photo Studio.  
E: In the beginning, I used an ordinary point-and-shoot and then later got a superzoom compact which was great for starting out. It had a fully-manual mode, but there were still times of disappointment when I knew it wasn't "just right." For example, the background was blurry or I wasn't able to maximize depth of field due to its speed. After several years, I saved up my own money to finally buy my first DSLR. That's when I was finally able to snap pictures to my heart's content. Since then, I've read several books about photography and also discovered Zoner Photo Studio.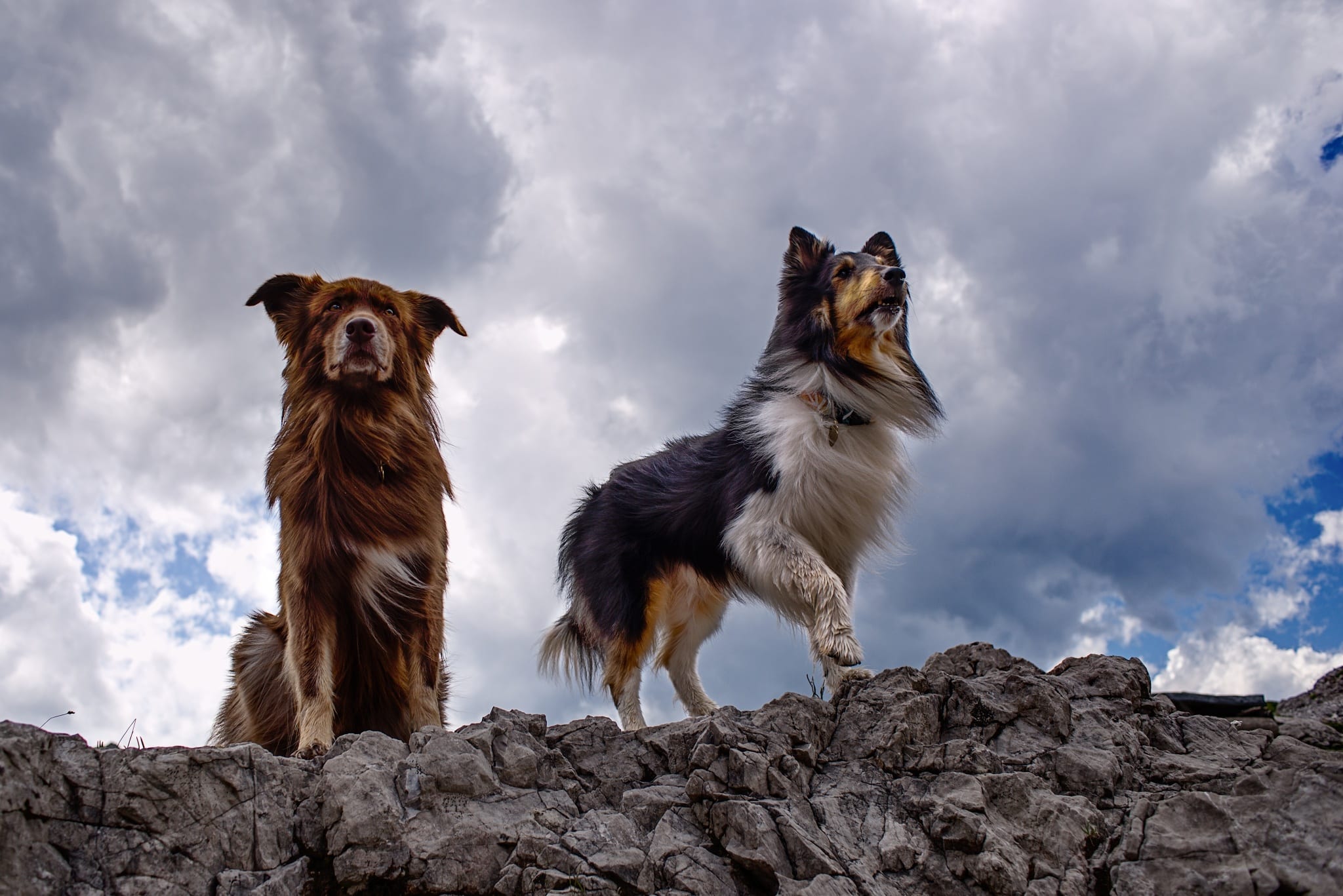 Communicating with dogs must be more challenging than with people. What tricks do you use to make sure your photos turn out the way you want them to? 
M: I have been training dogs for over 10 years, so there are times I would say I am better at working with dogs than with their owners. Still, it's generally a good idea to plan the photoshoot in a way that isn't too demanding for the dog (i.e. appropriate for its age, personality, and level of training) and is at least a bit of fun for the dog too. Take frequent breaks, reward them, find something that interests the dog and makes it look in the direction you want it to, etc. 
E: Bodie has been my partner in crime for over 8 years, during which we've done a lot and even ended up adding another dog, Doyle, to the bunch. If there's anything these two have taught me, it's that dog photography is not as easy as it looks and can't be seen as black and white. When photographing other people's pets, I usually opt to do the shoot while taking a walk. Portraits can still be done, as well as action shots. And it doesn't end up being so demanding for either side.  
What is the most important requirement for a photoshoot with dogs for you?
M: Patience and a certain level of empathy. Not every dog can stay still in one place, some are more difficult to engage, or can't pay attention for a long time. Others have trouble dealing with a new environment, are afraid, and so on. You must adapt the session to accommodate for these factors without compromising the quality of the photos. 
E: Definitely patience and plenty of time. There are some people who tell their dog to stay and then when it comes time for them to be photographed, lo and behold, the dog won't stay. Another requirement for dog photography is a pocket full of dog treats. Sometimes treats work even without the owner and often the photos turn out better because I can get the pooch in position without needing to give the owner complicated instructions.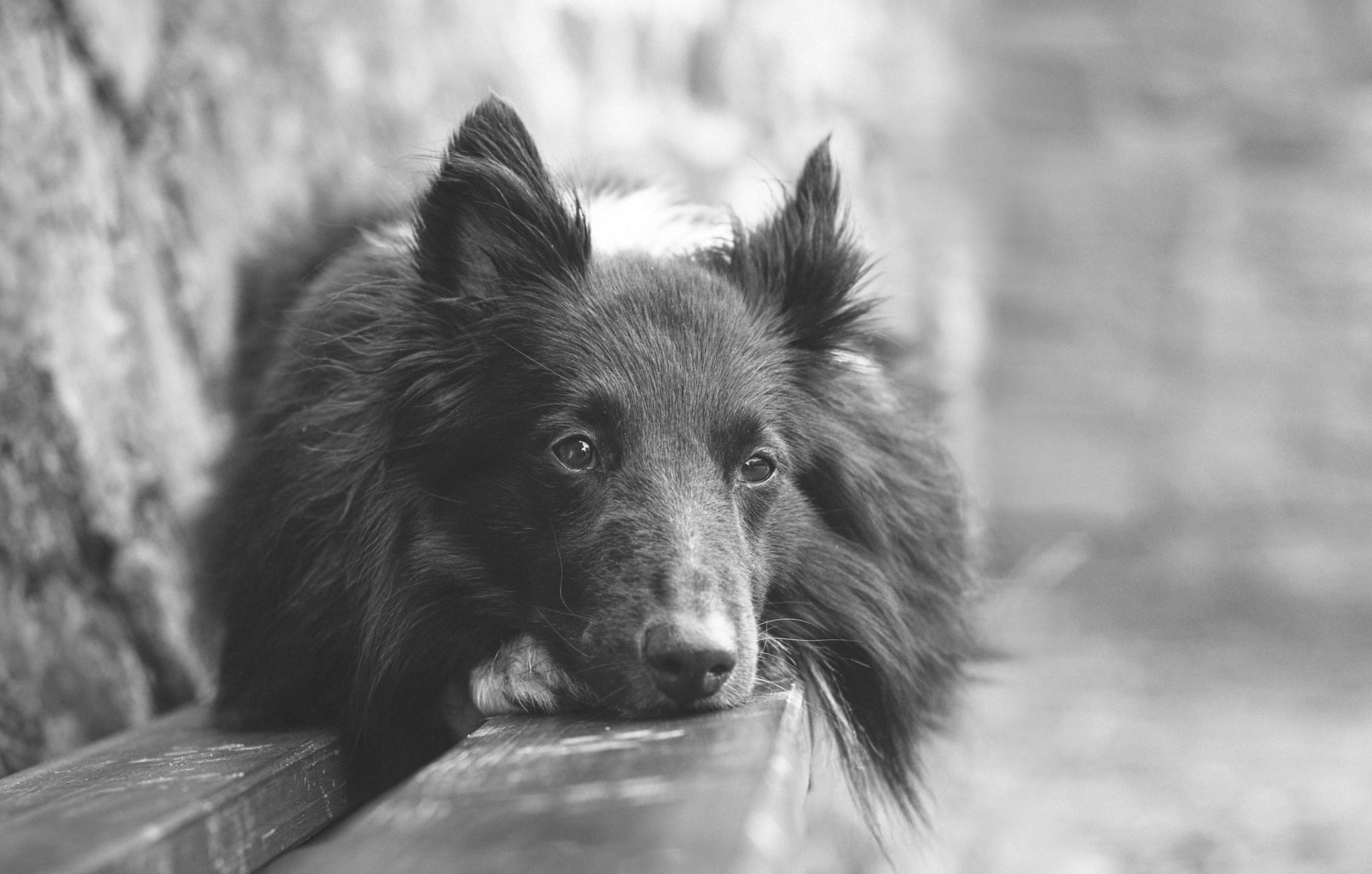 Do you have any funny stories from your dog photoshoots? A time when something didn't go exactly according to plan? 
M: There have been many times when things didn't go according to plan. I think the most entertaining was when my photographer friend and I were taking pictures of our dogs on the Charles Bridge in Prague, surrounded by tourists. We lined up three dogs next to one another, and not only were we a sight to see for the passersby, but before we were even able to set up our own cameras, at least ten tourists were already taking pictures.  
E: There are those perfect days when everything comes out sharp and your subjects are posed in the photo just as you imagined. Then again, there are those less perfect days. In any case, a very funny thing happened when I was taking some product photos for a company at Smrk (a "hill" in the Jizera Mountains that's about 1,124m high) on a lookout tower with a view of the surroundings.  People were looking at me in disbelief that the dogs were able to listen to me and pose while I was lying on the ground at a distance. In order to explain to them how it worked, I showed them our Instagram profile which they loved since they claimed they had never seen such obedient dogs before.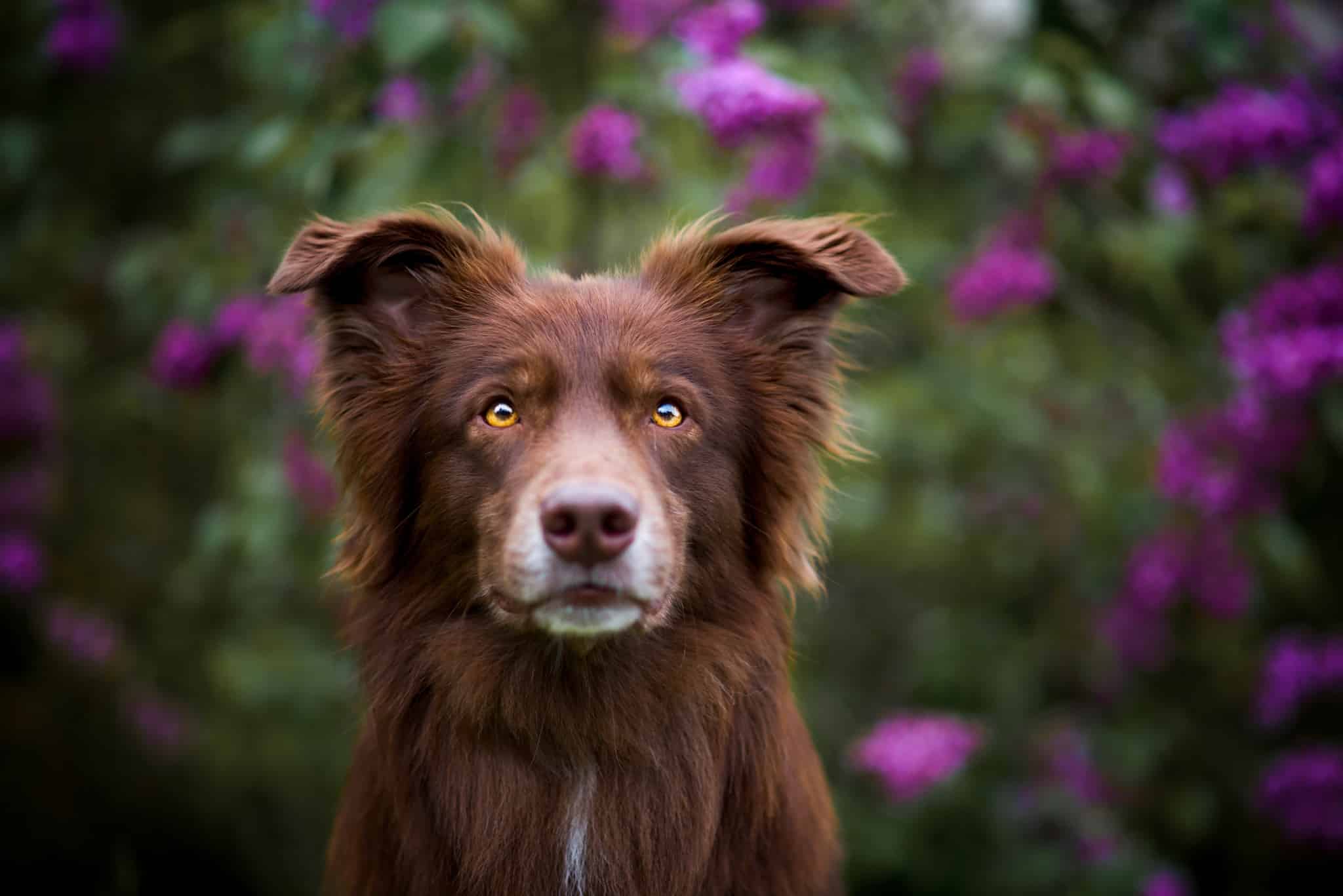 What equipment do you use for your photography?  
M: I started out with a Nikon, but my boyfriend got me into Pentax and I haven't looked back. I currently use a Pentax K-5 II DSLR and my favorite lenses definitely include the Pentax F50/1.7 and M85/2. 
E: I started out with a Panasonic superzoom, specifically the Lumix DMC-FZ62, which I exchanged three years later for an entry-level Nikon DSLR (D3200). In the past year, I've been shooting on a Nikon D610, which I use with the Nikkor 85/1.8G portrait lens, Sigma Macro 70-200/2.8, and a shorter Nikkor 28/2.8D.
How do you usually edit your photos? What functions are indispensable to you in Zoner Photo Studio X? 
M: I mostly use the functions in the Develop module. I particularly appreciate the ability to save my own presets, which lets me quickly give my photos the look that suits me at the moment. Next, I use Color Shift, the Radial Filter, and a brush for local edits. I don't switch over to the Editor module very often, only when I need to work in layers or retouch.
E: For editing each photo, I always use the Develop module, where I play around with the photo until I like the colors. I do some sharpening and bring out the eyes, mainly using the brush for local edits. Finally, when needed, I do some retouching. Sometimes I use the Radial Filter, especially when I need to emphasize a part of the photo (dog's head, the group) and I don't want the subjects "in the spotlight." It's great because the Radial Filter allows you to adjust the gradient width.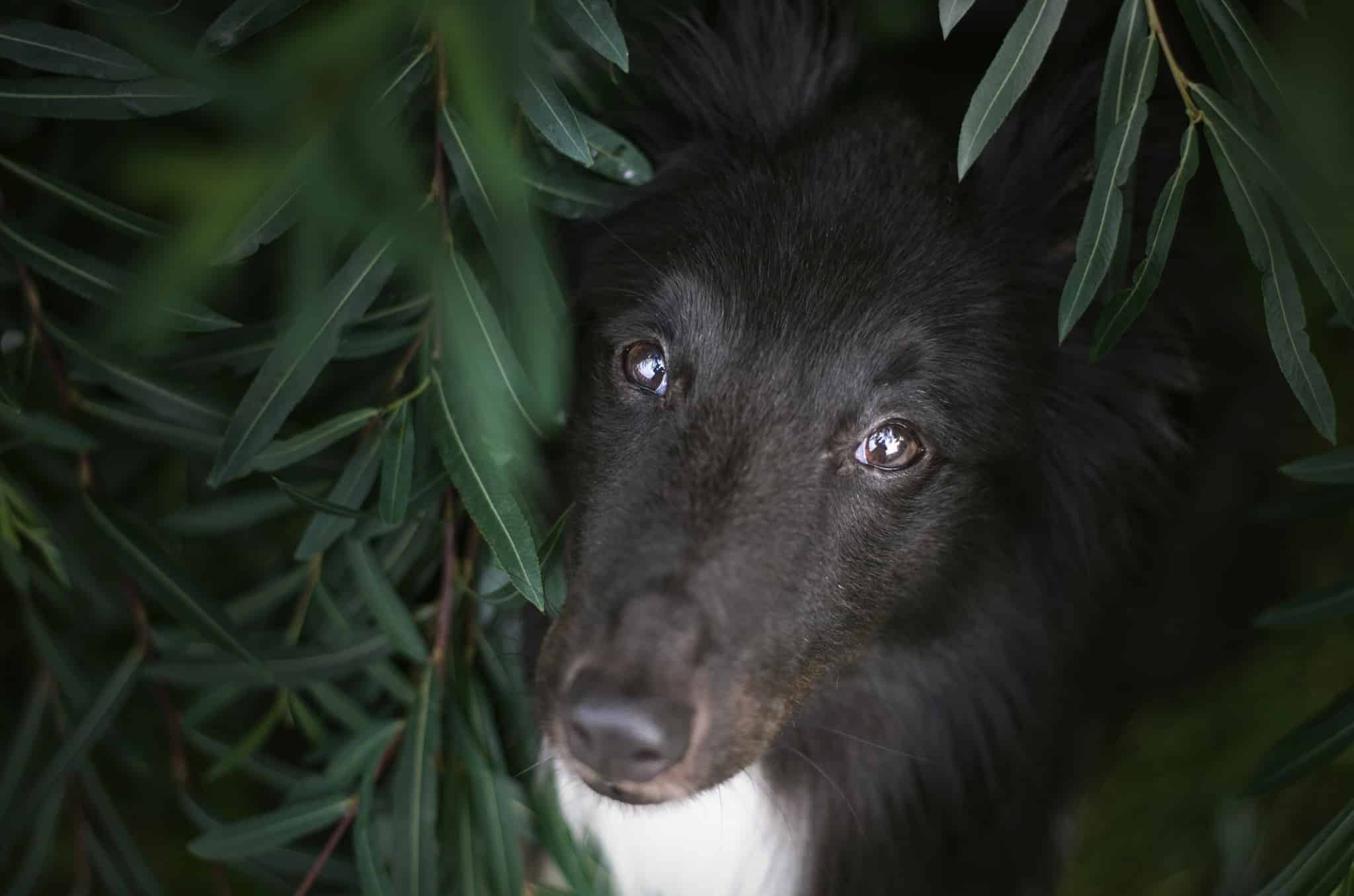 Correct me if I'm wrong, but you do photography for fun and it's not your day job. Does either of you have a certain goal you are working towards? 
M: Exactly right. It's probably time for me to get out of my comfort zone and start offering my photography services to the public. However, given my current workload, I don't have a specific photography goal. For the future, I'd like to continue to do photography in a way that I continue to be happy with the results. 
E: That's right, I don't make a living off my photography and that's not even my goal. Photography is more of a hobby for me. I strongly believe that if I were to start doing photography full time, it would become an obligation more than something I enjoy. I sometimes take a weekend in the fall or spring where I offer photoshoots to the public. Or, I arrange a photoshoot with someone based on our schedules. I also bring my camera gear along with me to many dog events, usually camps or races where I take some photos for others. And where would I like to go from here? I would like to try shooting a wedding as an assistant photographer and have my photography bring others joy so they keep coming back to me.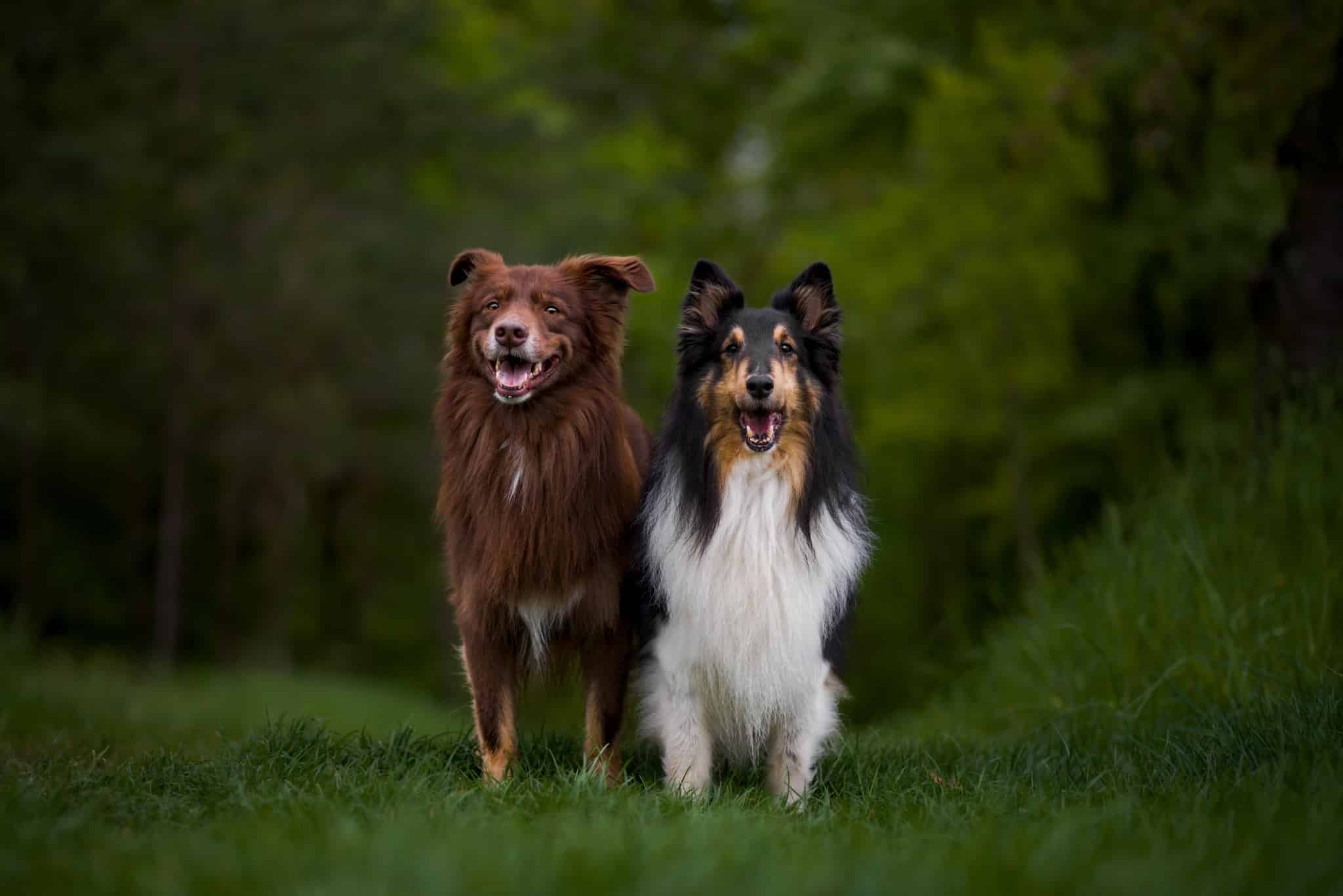 And a question in closing: What advice do you have for someone who wants to get started with dog photography? 
M: Don't be discouraged by the first failure. Even though it may not seem like it, dog photography is quite unique. It can make you feel like a crazy person – like when you're lying on the floor so that the lens is at the dog's eye level or when you are trying to get the dog's attention using all sorts of sounds. 
E: Things won't always go your way, so be sure to keep your head up. Anyone can do photography if it's what they want and it doesn't matter at what level. The most important thing is that it makes them happy! Also, it's perfectly normal to talk to your dog like it's a baby or to keep repeating commands. Capturing a dog's attention is no easy task, especially in the middle of busy places like the Charles Bridge in Prague.