How to Clean up Wires and Trash in Photo Backgrounds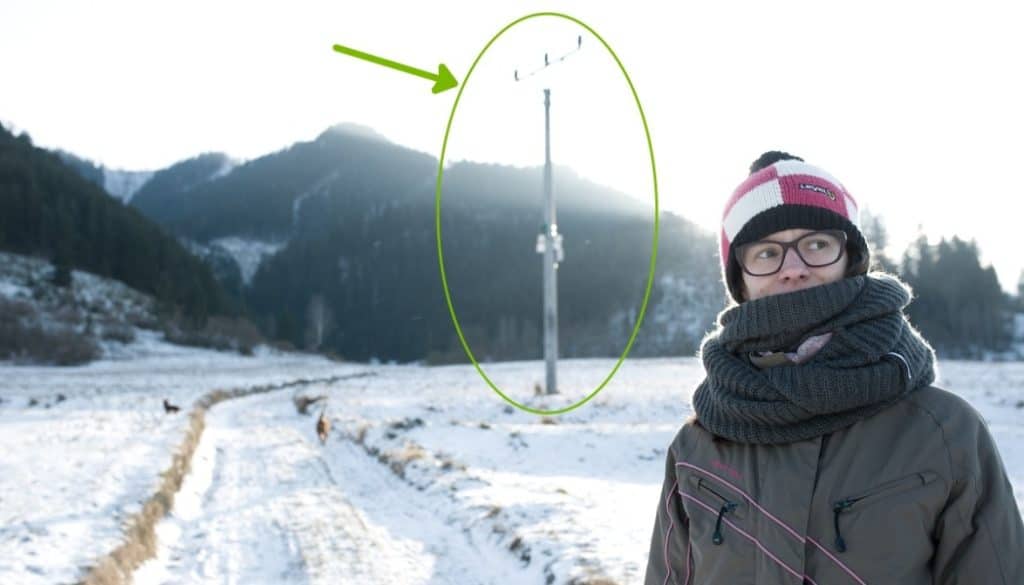 We'd all like to think of backgrounds as simply not an issue—when we think of them at all. But in reality, backgrounds can have a lot of clutter, especially in urban photography. Meanwhile, there are several ways to look at this issue. Here we'll explore several tips on how to approach, and come to terms with, unwanted elements in a picture.
Let's talk about wires first. Here as always, the best solution is to avoid the problem. Recompose to get wires out of the frame. For this you need to truly see the scene, so look before you shoot. But sometimes wires are unavoidable. When that happens, try to position them in a way that makes them easy to digitally remove. In other words, make sure they only cross a single-colored background, like a blue sky or a wall. Try to keep them from crossing detailed elements in the photo, like people or leaves.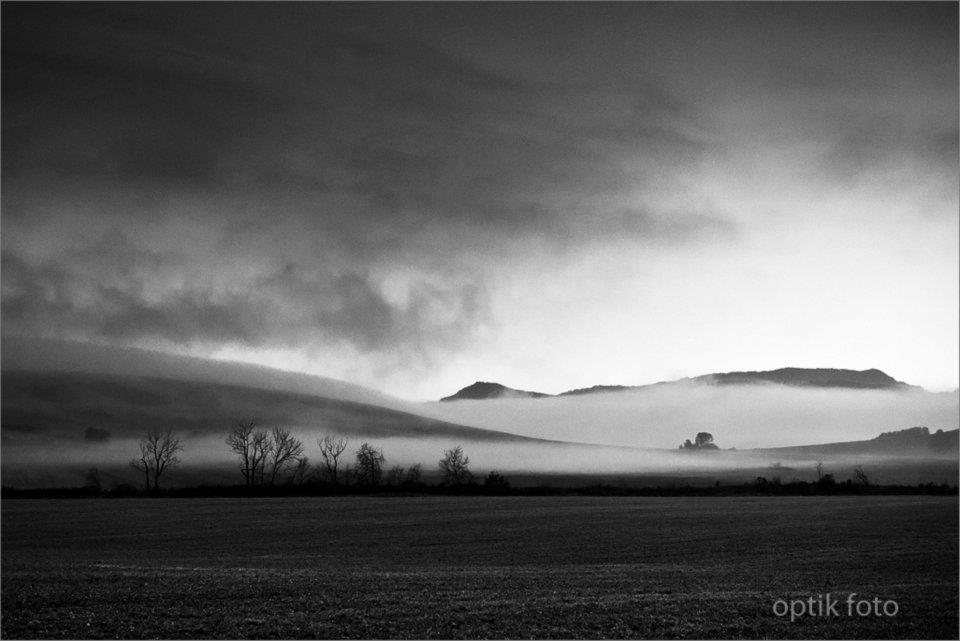 Lemons Into Lemonade
Digital retouching is the obvious next choice… or is it? Sometimes wires in a background are hard to retouch away, because that would mean removing the columns that carry them, and that's a lot more complex than it might seem. So instead, think hard about your composition and try to turn the wires into an advantage—to integrate them into the picture.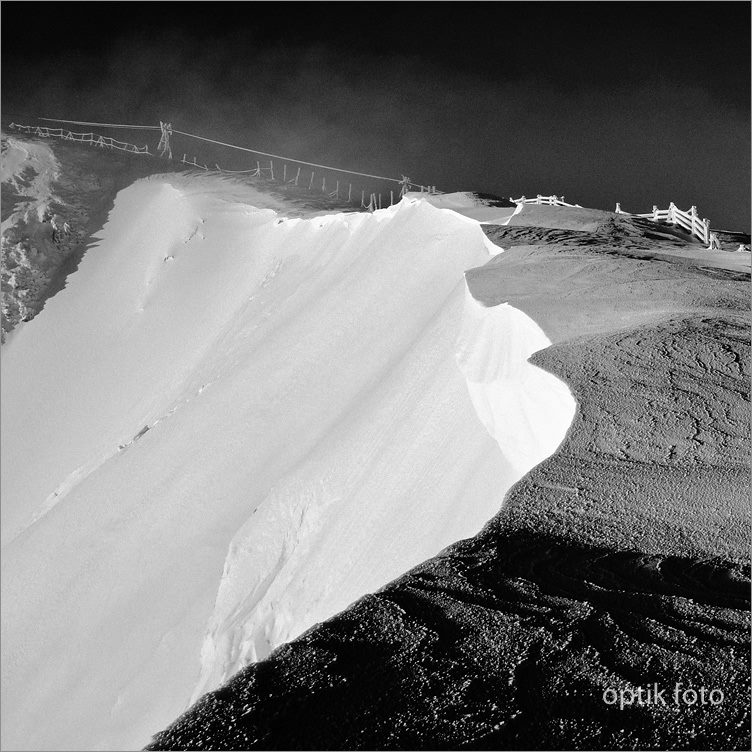 Retouching Wires
Retouching itself is a lot easier when you've thought about a picture before pressing the trigger. Once it comes time to do the job, here are the steps:
Open the picture in Zoner Photo Studio's Editor and then activate the Clone Stamp tool, by clicking its icon or by pressing the S key.
Set the Stamp's diameter to be a little more than the thickness of one wire.
Give the Clone Stamp some Blur so that there's a smooth fading-out around the edge of the Stamp.
Zoom in on the photo until the area you want to retouch covers the whole monitor.
Hold down the CTRL key and then click a spot to select it as the center of your source area for the retouching work. (Usually a spot in the single-colored area nearby the wire is the best choice.)
Then click and paint over the wires.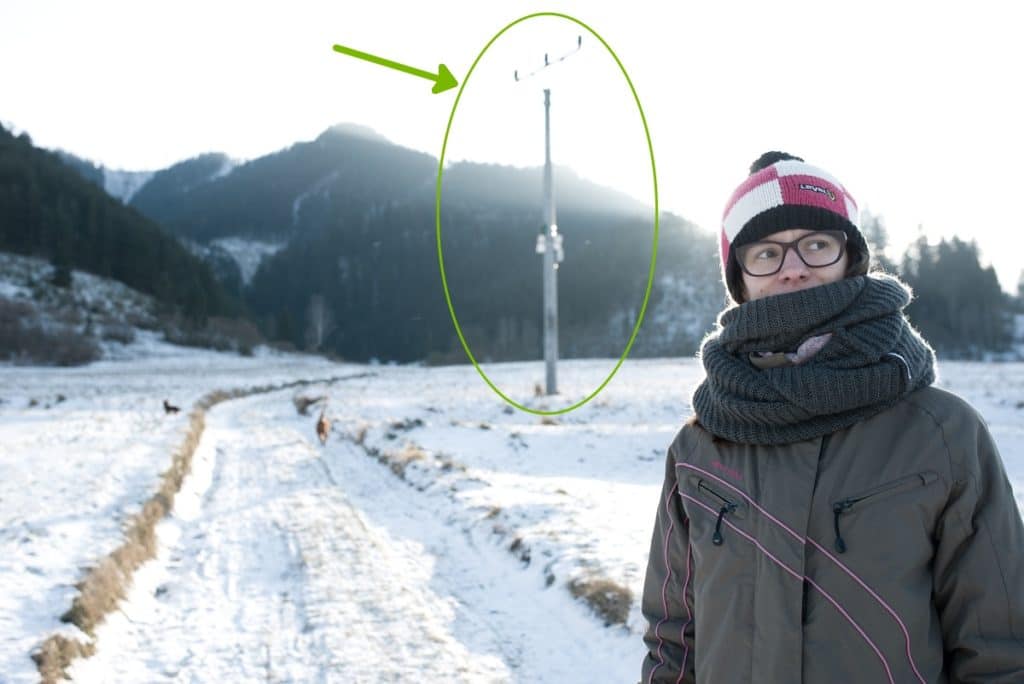 Trash! Trash Everywhere!
Trash… it's practically all the same what you photograph: landscapes, portraits, or close-ups. There's always the risk of trash showing up. When this happens, try to physically get rid of it, or to find a composition that keeps it out of the frame. If you can't keep it out of the frame, then retouch it away with the Clone Stamp.
Desaturation Works Too
Trash—but also e.g. graffiti—has another major disadvantage. Trash is mostly packaging, and packaging is made to grab attention. But you want all eyes on your subject! If you overlook flashy trash during a shot, and it turns out to be hard to retouch, then try mild local desaturation instead. I do mean mild—don't make it black-and-white. This will at least partially mask the trash.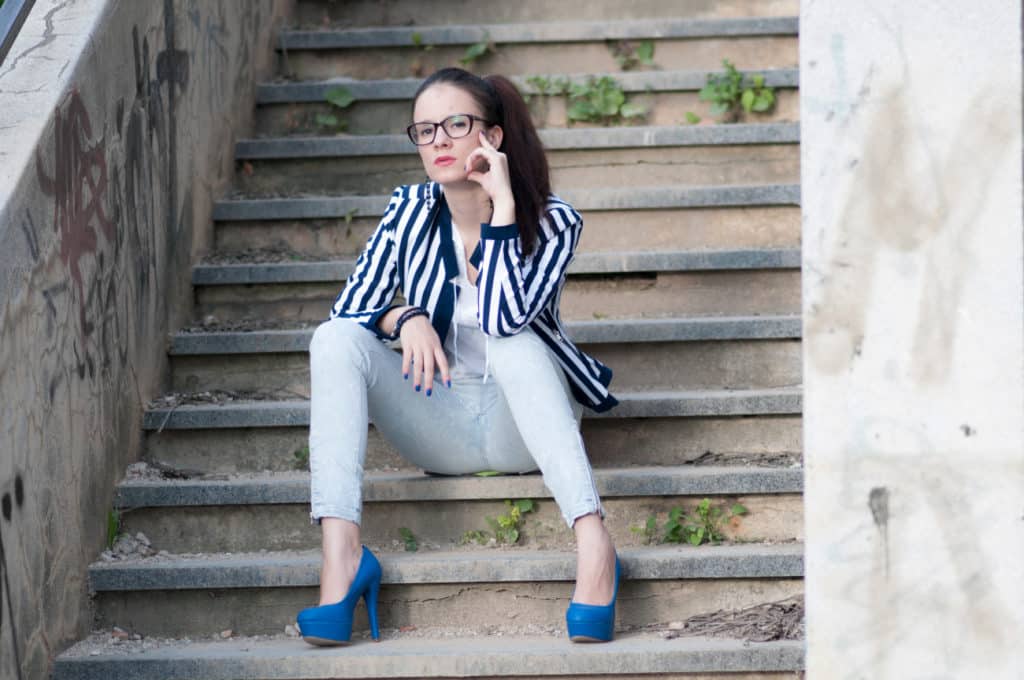 When the environment you're shooting in isn't perfect, you have to accept that. As photographers, we have to know how deal with every photographic problem—not just the easy ones. And while it's right to think before you shoot, you should also know how to deal with defects even after the shot.