Cleaning Up Prior to Ushering in the New Year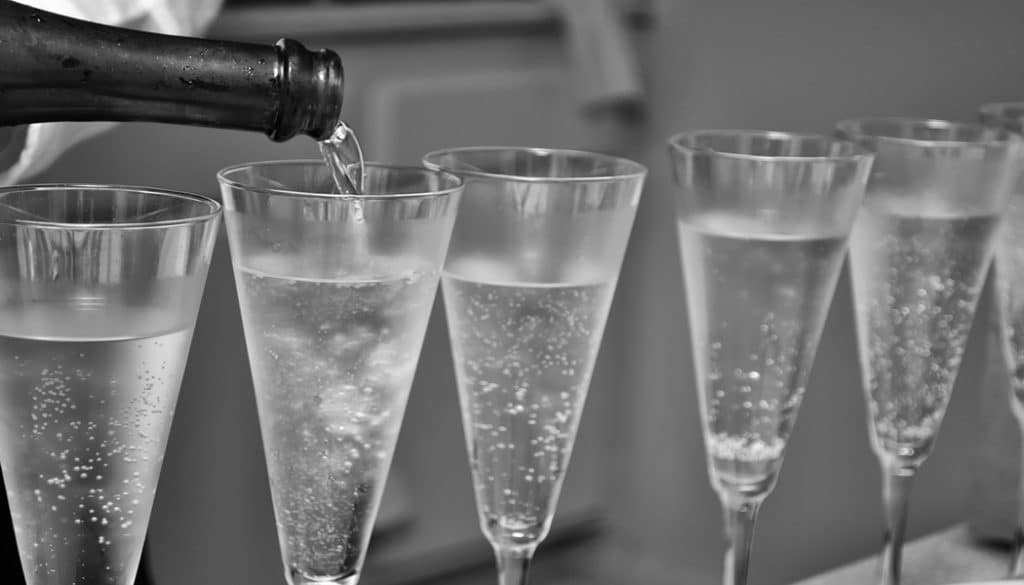 The end of the year always provides a good opportunity to organize your thoughts, as well as your desk, for the coming year. With that thought in mind, as I began removing some clutter from my desktop, I came across several news items that surfaced late in 2014 that I think you'll find both interesting and useful as we all get set to begin a new year.
Select & Save the Best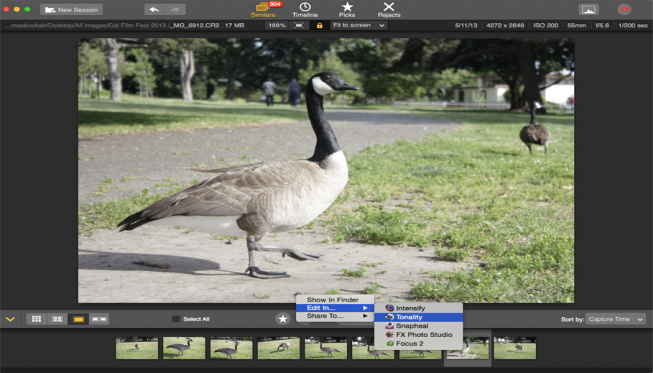 Macphun Software, the folks that have given us several cool imaging apps  over the years, recently launched Snapselect, their latest app that helps you quickly pick and save your best images and just as easily get rid of the pics you can live without. On top of making your image library a bit easier to stay on top of, the app also helps you save valuable disk space on your computer.
The developers at Macphun designed the app for the more casual photographer to help in managing those yearly photo events such as birthdays and vacations but they claim it can also be a big help to the more serious photographers among us quickly grab the best few pics from a photo shoot or just gain better control over their expansive photo libraries.
And, while we're on the subject of image organization, Zoner has been busy improving on their already award-winning Zoner Photo Studio software, that features some very robust image management tools. The latest version is available for download here.
Speaking of Doing More With Images…
It's nice, in this era of smartphone apps and social networks, to see a online service popping up that's centered around photo prints. That's what Picplum is all about. Though not exactly a new service, Picplum.com continues to add new products and services, all centered around the magic of the printed picture. It's designed to automate the process of getting favorite photo prints out to your friends and family.
During sign up, users input the names and addresses of the people they'd like photo prints mailed to. Then, upload the photos (through a drag-and-drop menu) and Picplum will automatically mail them 15 4 x 6-inch photos every month, or you can customize the print size options if you wish. The service costs approximately $7 a month. There's a pay-as-you-go plan too, for those who don't want to mail the full 15 photos every month.
It's an interesting idea and is certainly appealing if you need to send photos to, say, grandparents or anyone else not interested in (or addicted to) email and/or Facebook – a group certainly worth catering to…no?
More Interactive Online Images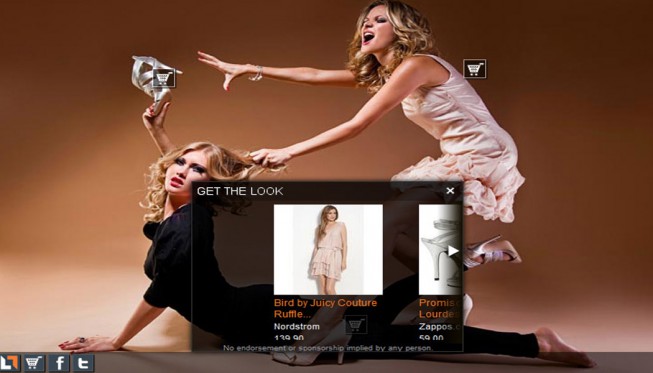 Attempting to do for web images what Google did for text, Mountain View, Calif.-based start-up Luminate has been busy working on what they are calling a new imaging platform for online image applications.
By launching applications from within individual images on websites, Luminate claims to be "opening a new world of image apps, breaking down a wall and bringing flat, static images to life."
The company, recently purchased by Yahoo, explains that within this new platform online images become more than visual stimuli — they become a gateway for accessing rich and relevant content across the web. The apps available on the Luminate platform will allow users to not only conduct their favorite everyday online activities such as shopping, sharing, commenting and navigating directly from the images, but now they'll be able to also facilitate entirely new services made possible by the development of apps specifically designed for online images.
When you see the Luminate icon (which will now be changing due to the Yahoo purchase) in the corner of an image, it indicates that the image is interactive. You then simply move your mouse over the image and choose from a variety of image apps. You can easily share an image or specific points within an image with your friends, discover statistics about a favorite athlete, see where to purchase similar products to those featured in the photo, uncover the latest information about a particular event, reveal geo tag or Wikipedia information, read more content about the people or places featured in an image, listen to music or see a movie trailer related to that image.
It will be interesting to see what Yahoo has planned for what could be a new era in visual online communication. Stay tuned.
TV-to-Art in One Click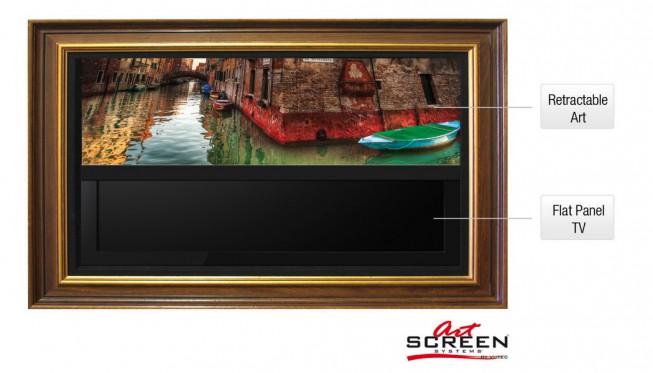 While flat-panel TVs continue to be all the rage, the fact remains when they are turned off you're left with a giant, black, fairly unattractive rectangle hanging on your wall. Enter Vutec's ArtScreen product – a customizable, retractable screen that transforms your flat-panel into a work of art when you're done watching the TV.
Inside a hardwood frame, giclee artwork ascends or descends with the touch of a remote. When the screen or television is not in use, the digital art-on-canvas image of your choosing (it can even be one of your own images) is displayed within the frame; when it's time to watch TV again the artwork is retracted.
Okay, desktop is free of clutter, for now, and all that's left to say for 2014 is – from all of us to all of you, we wish you the happiest of new years.