Create Your Own Pop Art Photo: It's Easy with the ZPS Editor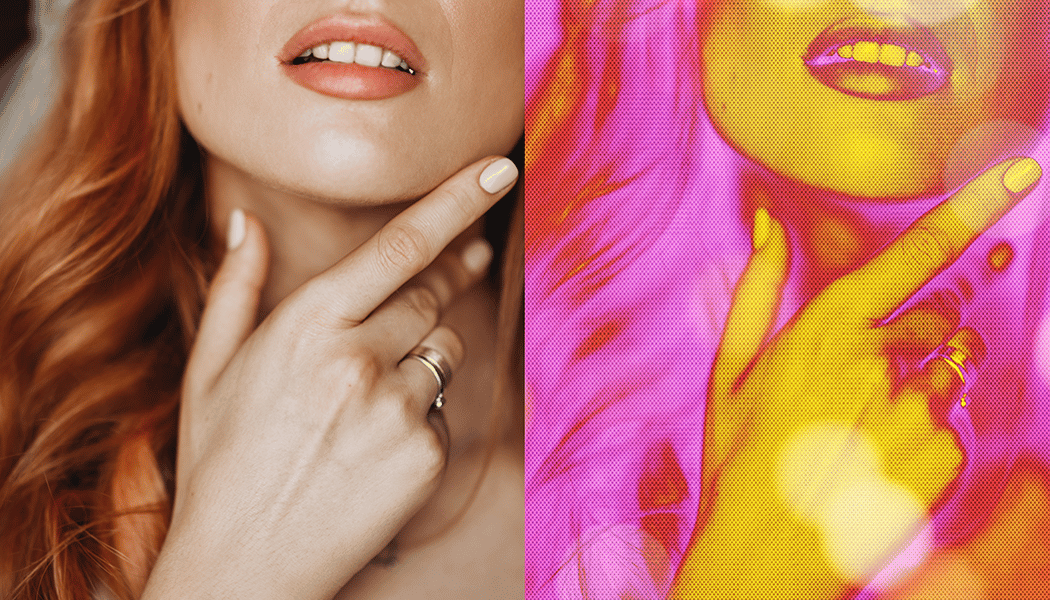 Celebrate the colorful 1960s with a bold photo transformation. This time around we've prepared an article on how to give your photos a little extra pop with a pop-art effect. Just dig around in your archive and find a suitable photo, and in a few minutes you can have your own original graphical retro piece ready for printing. Even if you're no Andy Warhol. Let's look at how to do it.
Pop art is a timeless style that's still appreciated today. You can run into it in the works of modern artists, and on posters as well. This effect doesn't work well for every photo, and you have to use it with care, but for certain photos—especially portrait photos—it can really look good. What do you think?
Follow along with us, and you'll learn to use these tools: Crop and Rotate (C), Gradient Map, Color Picker, Enhance – Curves (Shift+C), Edit – Paste from File…, Rectangular Selection (M), Selection – Fill with Surroundings (Shift+Del), Layer – Duplicate Layer, Layer – Merge Down, and layers' blending mode, and layer opacity settings.
We'll be working in the Editor. We've chosen this photo to illustrate how to create a pop-art effect in Zoner Photo Studio:
First Step: Edit the Source Photo
First make your basic edits to the photo, such as adjusting its tonality and colors, etc. Here we've cropped the photo to highlight the important parts (the lips and hands) and remove distracting elements (the clothing at the bottom right corner).
To add the color toning itself, use the Gradient Map function. It uses the image's tonality—ignoring shades of color—as a foundation for applying the colors that you've set on the color scale to the image. To activate the Gradient Map function, click Adjustments in the Editor's Side Panel, and then click Gradient Map. 
Then click the color box to the left of the color scale and choose the shade to apply to the darkest parts of the image. Here we'll be using violet (R = 228,
G = 96, B = 225). Use the same approach to select the color to apply to the brightest parts of the image. Our example uses yellow (R = 255, G = 255, B = 0). Gradient Map makes it easy to get the two-tone effect that's so fundamental to a pop-art look.
On its own, this two-tone effect lacks depth, because the original photograph has lost contrast.
To restore the photo's contrast, start by clicking the Add button in the Gradient Map controls. This adds another shade to the image—in our example, it's a third shade. Here we're using dark red (R = 175, G = 47, B = 47).
The image now has contrast, but it's also fairly dark. You can brighten it using Enhance – Curves (Shift+C). You can also use a Curves layer like we did.
Adding Halftoning
Halftoning can serve to imitate the typical look of printed photos in newspapers from the middle of last century. It's easy to produce this effect using halftoning textures. You can download this kind of texture from a photobank; we've downloaded ours from FreePik.
To add in a texturing image, use the Edit – Paste from File… command.
This specific halftoning texture contains a graphical element that needs to be erased before we can effectively use it. We use Rectangular Selection (M) to select this element
and then use Selection – Fill with Surroundings (Shift+Del) to remove it.
The texture's pattern isn't dense enough, and so we'll duplicate the layer with that texture, by using Layer – Duplicate Layer and rotating it 180 degrees using the Move and Transform (V) tool.
We'll set the blending mode for the rotated texture to Multiply and shift the duplicate texture layer to fill in the gaps in the original one, making the texture denser.
We then merge both texture layers by using the Layer – Merge Down command.
But the texture is still fairly coarse, so we'll go on to shrink it to roughly a quarter of its original size, copy it, and merge the individual shrunken layers to produce a finer texture.
We change the blending mode—the way this layer is blended into everything beneath it—from Normal to Burn and reduce the opacity to 50%.
Adding Some Bokeh to Wrap Things Up
You might want to wrap things up and add some depth to the picture by adding bokeh, as we've done here. Our bokeh for the example was once again taken from FreePik.
We'll paste in this photo of blurred lights by once again using Edit – Paste from File…. We'll then set the size, position, and rotation of the lights using the Move and Transform (V) tool. We'll set the blending mode to Screen and the opacity to 50%.
And this is what our final picture looks like:
Done!
Try using our steps along with some tweaks to create pop-art pictures of your own. It's child's play in Zoner Photo Studio.