Editor's Choice: Celebrating a New Year
Fireworks are integral to celebrations of the New Year. And they're also a frequent subject in photography. Today we'll be looking at one artful fireworks photo and using it to highlight techniques that work well in firework photography.
Fireworks are a very pretty visual experience. If you shoot well and know how to set up your camera right, then you don't have to just capture this experience—with the right settings, you can also pull it up to a higher level.
Proper Equipment
You need a tripod to photograph fireworks. To take this type of photo you use a long exposure (several seconds), so you won't be able to hold the camera steady long enough in your hands.
You'll also appreciate a cable trigger, since it will eliminate the risk of jostling the camera when you click. But this trigger is not a necessity. If you don't have one, and if your camera has a mirror lockup setting, then use that setting. It will prevent unnecessary tremors and blurry pictures.
Forget the Automatic Setting
Fireworks photos should always be taken on manual. Ask yourself: how long of a trail of light do I want for each firework? Then set a exposure length to match. Use the ISO value to adjust the brightness of the fireworks themselves. Set an f-stop a bit higher than you think you need, to ensure sharp photos. You'll be wise to turn off autofocus and to manually focus to infinity.
Composition
You never know how high the rockets will fly. Keep that in mind. Leave some extra room for the fireworks in your camera's viewfinder, and fine-tune your composition gradually. You'll have your camera on a tripod, and so that won't be a problem.
If you'll be shooting in an environment similar to the one in this photo, then try to avoid composing the horizon to the center. Place it about one third up from the bottom instead. That will give you a more interesting composition.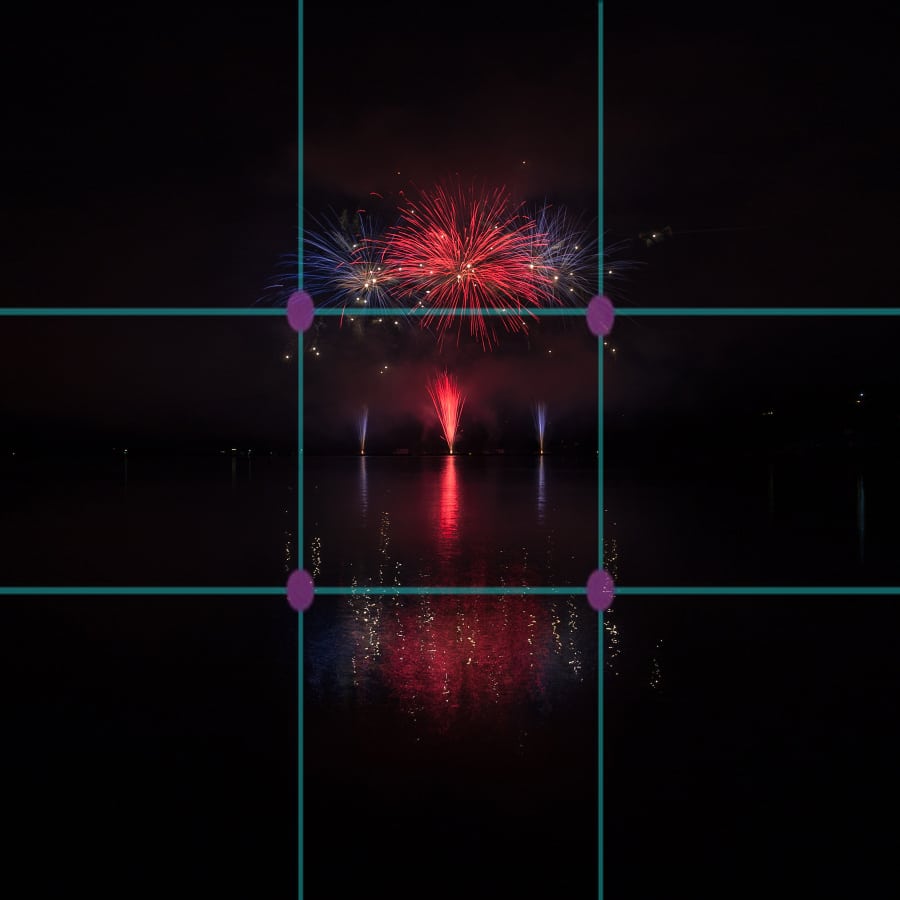 Fireworks are an impressive sight, and photographing them is definitely fun. It also lets you remember all the colorful creations even long after the New Year.