Editor's Choice: Simply a Portrait
Even with a backdrop that at first glance seems boring, you can take a very interesting, clean photograph. With the right choice of color composition, you can funnel your audience's attention to precisely where it's needed.
Many people automatically think of ID photos when they think of portraits. But the many great portraits uploaded to Zonerama by users like you are proof that portraits are much more than that. So create, try, and experiment. You learn the most from your mistakes.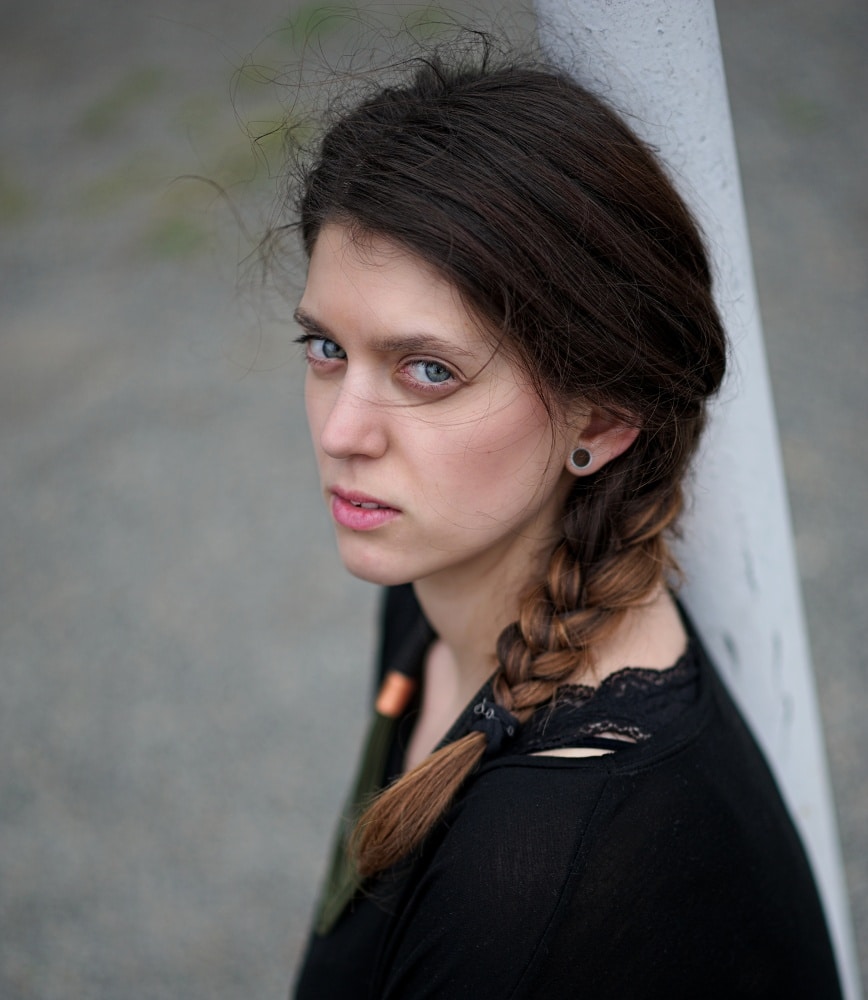 All Eyes on the Eyes
A person's eyes tell the most about them, and so eyes are strongly emphasized in portrait photography. This photo is one proof of that. The photographer chose the environment and outfit for the subject very cleverly. Nothing in their clothing or background is very colorful or attention-getting. The most colorful things in this photo are the eyes. Considering that you won't encounter many blue-eyed brunettes on the street, they make this photo very interesting. The soft light is also a natural choice for portrait photography.
Simplicity Is Strength
There's a minor error in the background. The column in the picture is distracting, even if only a little. The photo would feel much better and cleaner without it.
The picture's shape is also a flaw. Although many editing programs, including Zoner Photo Studio, enable freeform cropping, the classical crops—that is, the 3:2 and 4:3 crops—are better. With these two crop ratios, you can go and print your photos at a photo lab without worrying that the machine will auto-crop them. (Photo labs don't care about such "minor details" as your preferred composition.)
Despite these small criticisms, this photo definitely succeeds at its aims. We're sure there are equally powerful portraits waiting in Zonerama's future.