Fall through a Photographer's Lens: Eight Fall Photography Ideas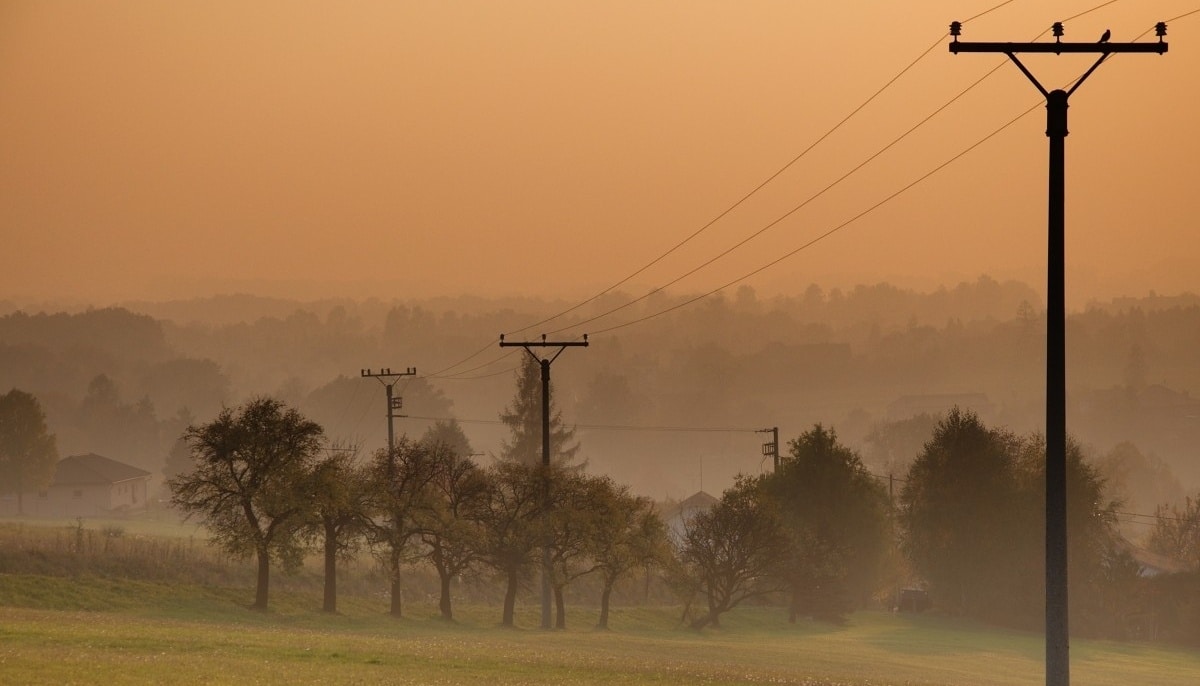 The days are getting shorter, the morning countryside is covered in dew, soft breezes blow…fall is here! Small reminders may remain, but summer is on its way out. Ever since becoming a photographer, summer's end doesn't bother me so much. I welcome fall and get excited for what I consider the most photogenic season of the year. Are you interested in getting your feet wet with some landscape photography? Wondering what exactly to shoot in fall? Get inspired by our article! 
Fall, where photographers find their "happy place" 
Photography lives and dies by the right lighting. In summer, the lighting is usually too harsh. Fall, on the other hand, is characterized by better, more subdued lighting, often containing a light haze. There aren't stark contrasts between the highlights and shadows that make the landscape appear "overexposed." Fall also brings with it magical colors, especially the fall foliage. Sometimes fall foliage photos are so brightly colored that they may appear kitschy. Though I refuse to call it kitschy because this is what nature truly looks like in all its glory. In my experience, there are also beautiful clouds in fall, especially during periods of Indian summer. Together, the colorful leaves, light haze, and subdued lighting make for ideal conditions for landscape photography. 
1. Early fall – late afternoons and evening walks
It's been my repeated experience that late September has the best conditions for shooting in the late afternoon and early evening. For one thing, the fall character of the landscape has taken shape and the evening adds beautifully colorful sunsets. However, you must find the right location for your photoshoot. A great location is elevated places with views of the surrounding countryside. Two years in a row, I had luck shooting fall photos on the lakeshore.
Like with any type of landscape photography, it's easy to not set the right exposure. In these situations, you have to use a graduated ND filter or use HDR photography.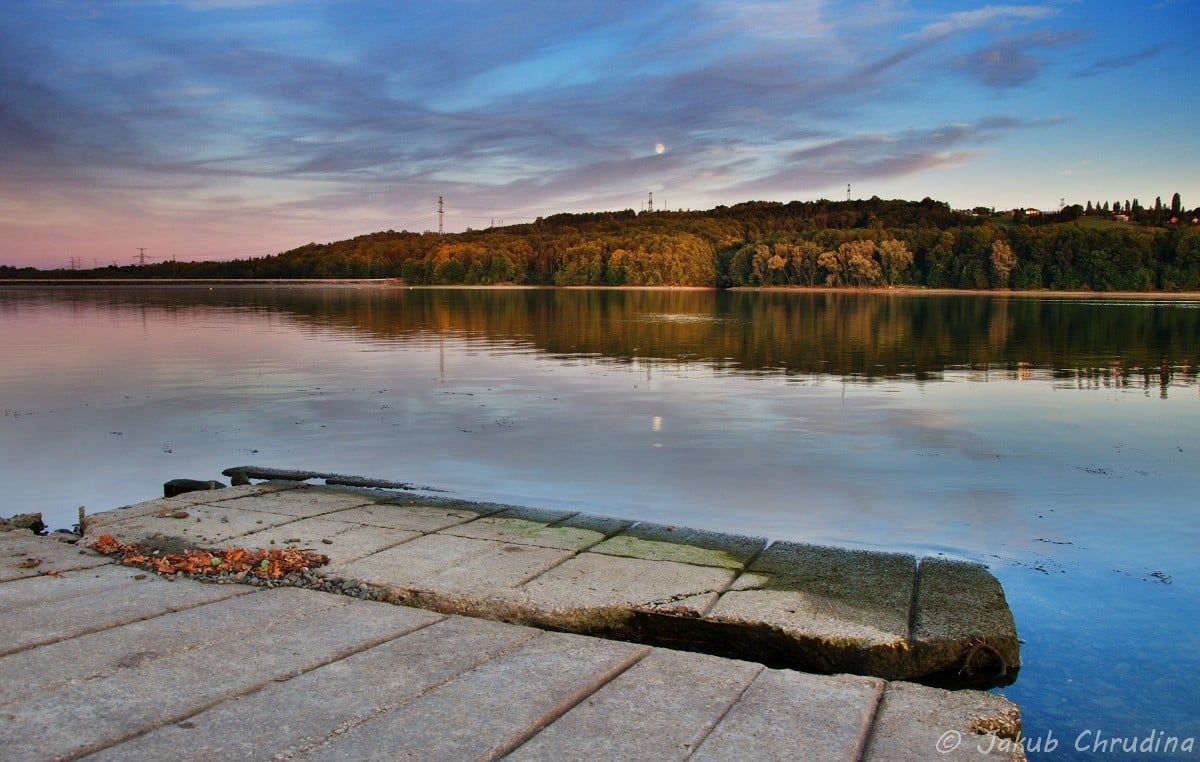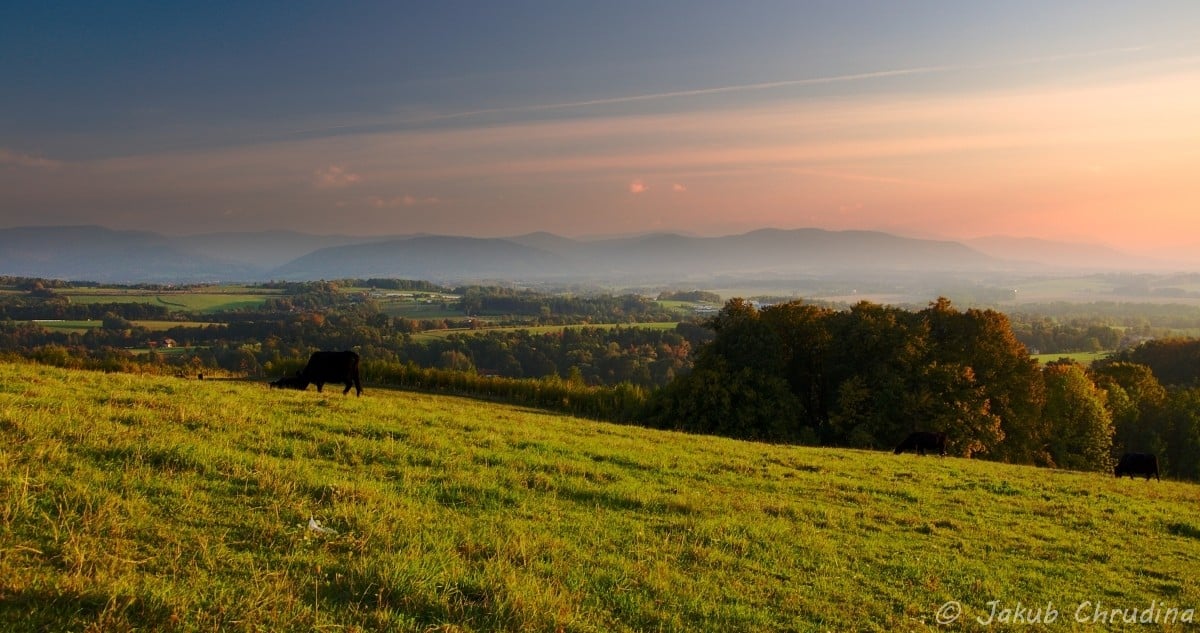 2. Leaves (in the water and more)
As soon as the leaves change color, we have many different themes to choose from. An oldie but a goodie – leaves on the branches or fallen on the ground. I also like shooting leaves in the water. Pictures of flowing water with colorful leaves have many options. You can use the movement of the leaves in the water with longer exposures or do a close-up of an in-focus leaf with blurry water.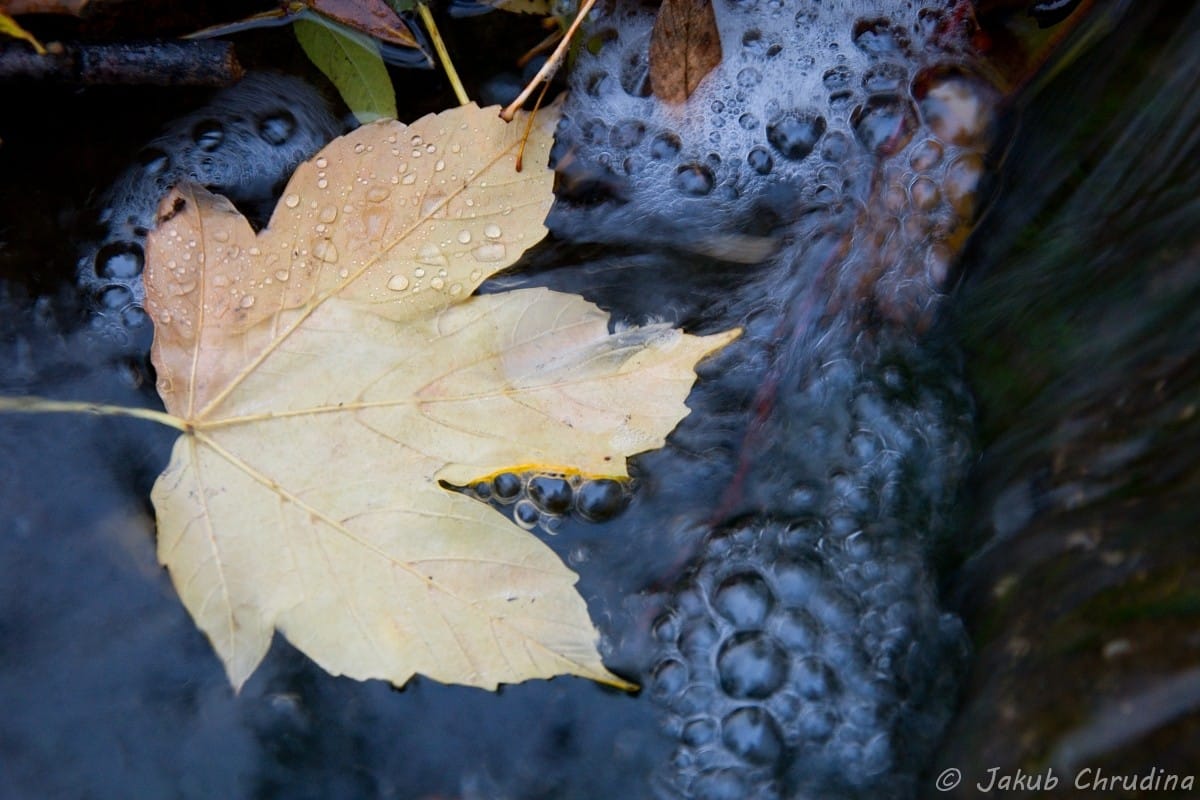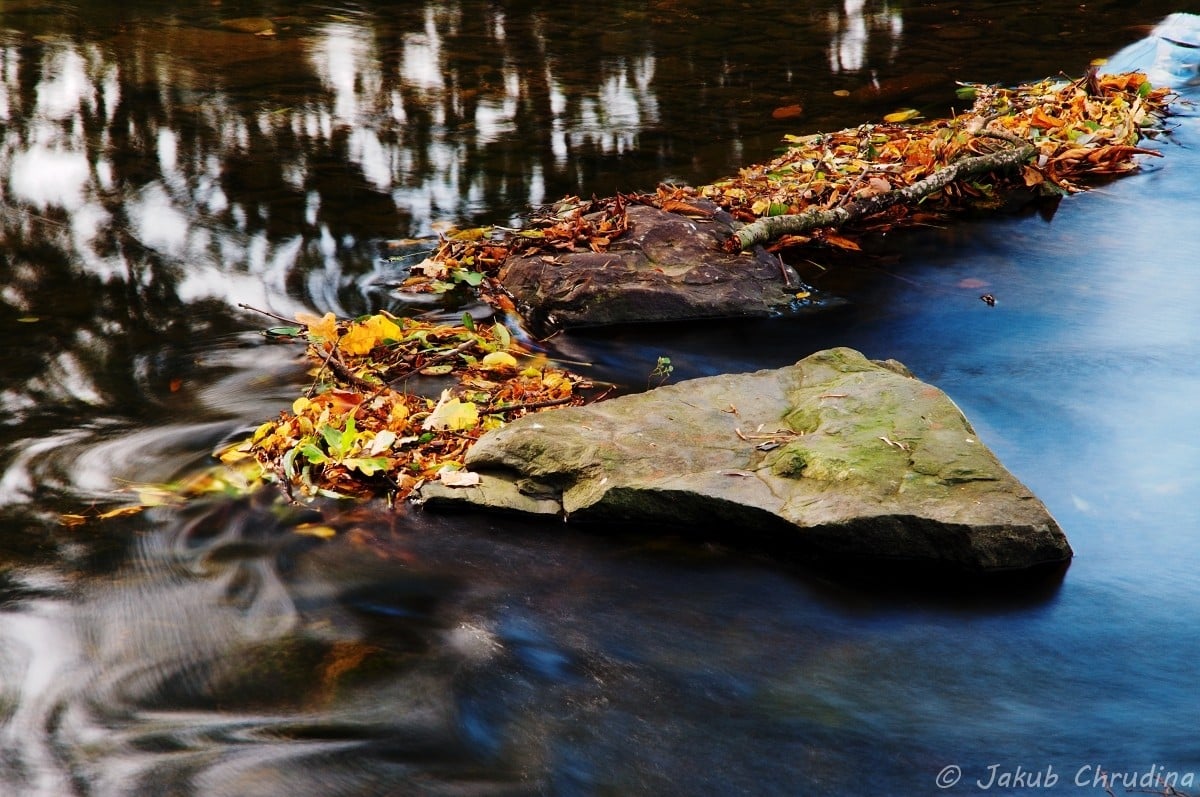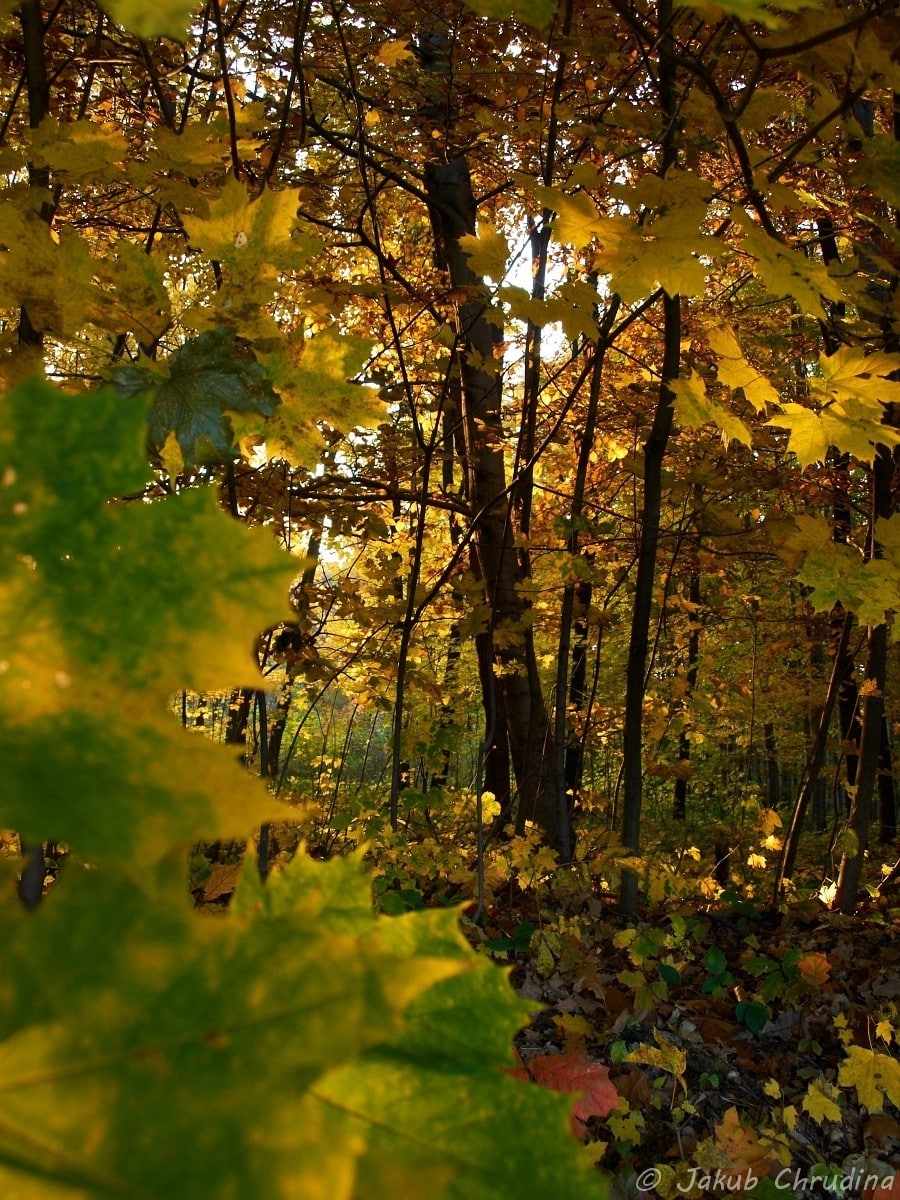 3. Waterfalls
Fall is perfect for waterfall photography, especially if the waterfalls are located in lush forests. I recommend looking at a map and finding out if there are similar locations in your local area. If you are lucky to have several, I would choose the least well-known location. Simply because there will be fewer photographs, giving your photos more value than the places where everyone takes photos.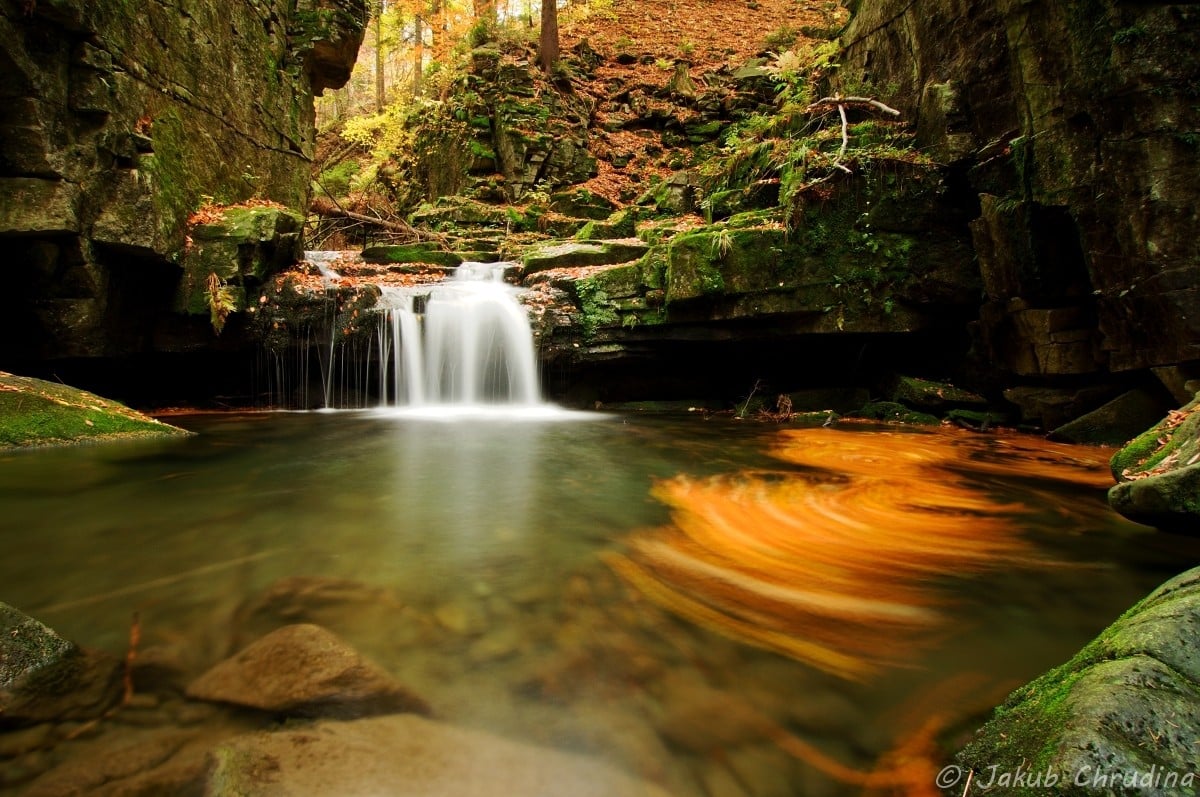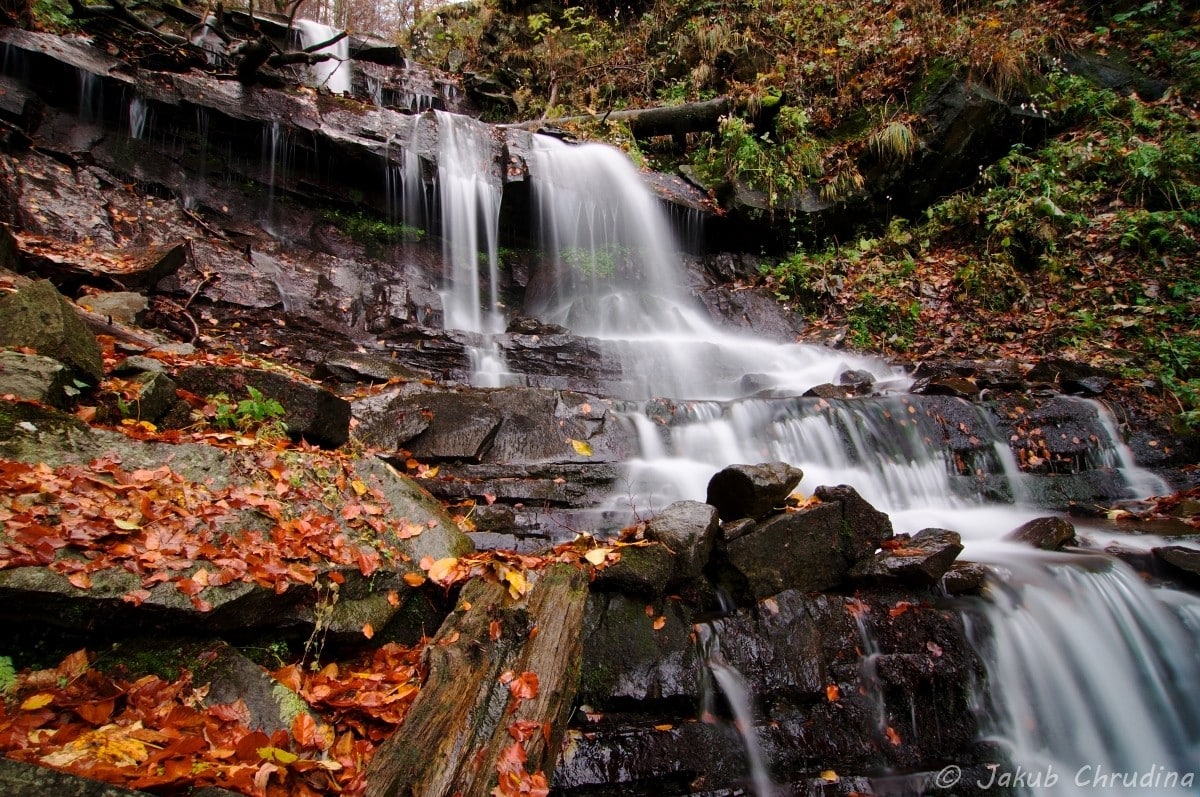 4. Indian summer at its best – colorful photographs bathed in soft light
In late fall (October), nice and sunny days provide the perfect opportunity for taking beautiful, colorful photos all day long. This is when you'll get stereotypically fall photographs. The sun isn't overly bright allowing you to shoot in subtle, soft light. The ideal spots for photography are parks, nature preserves, mountains, and forests.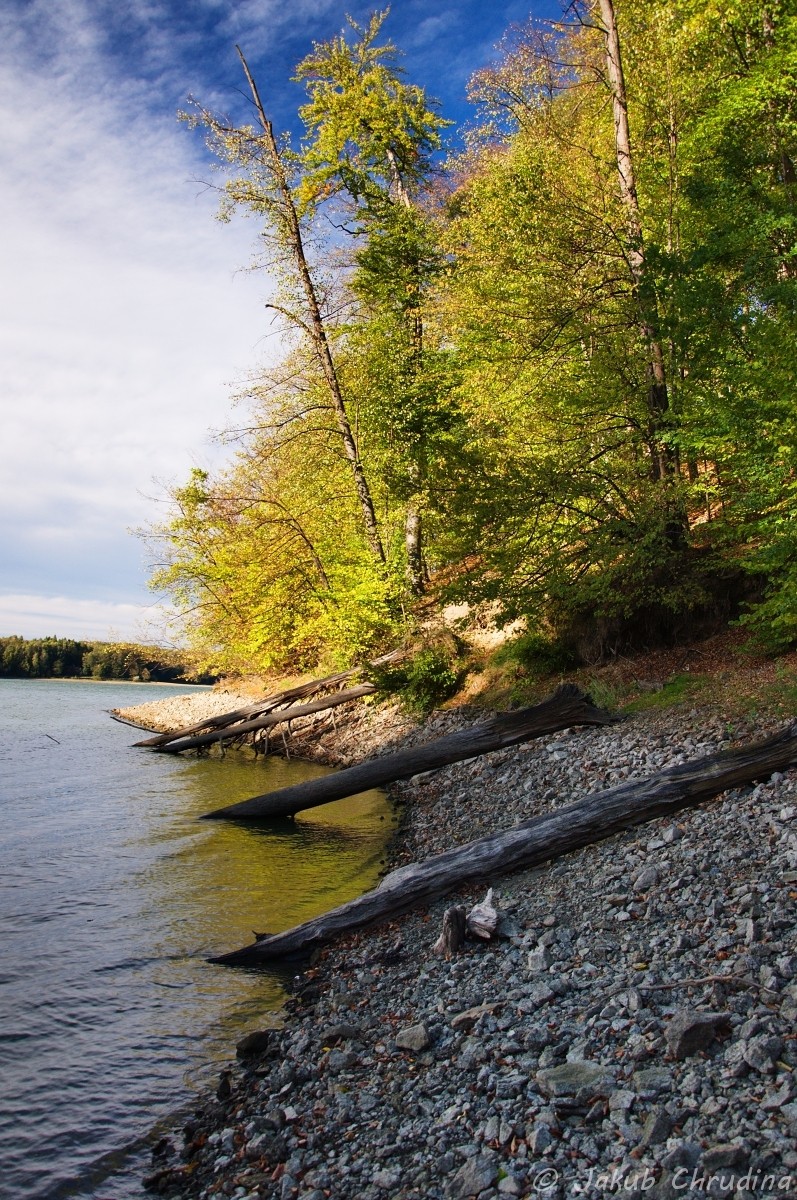 5. Fall mist
Fall doesn't only have dense, sprawling fog, but also gentle mists mixed with chimney smoke –  an unmistakable autumnal atmosphere. At least for me!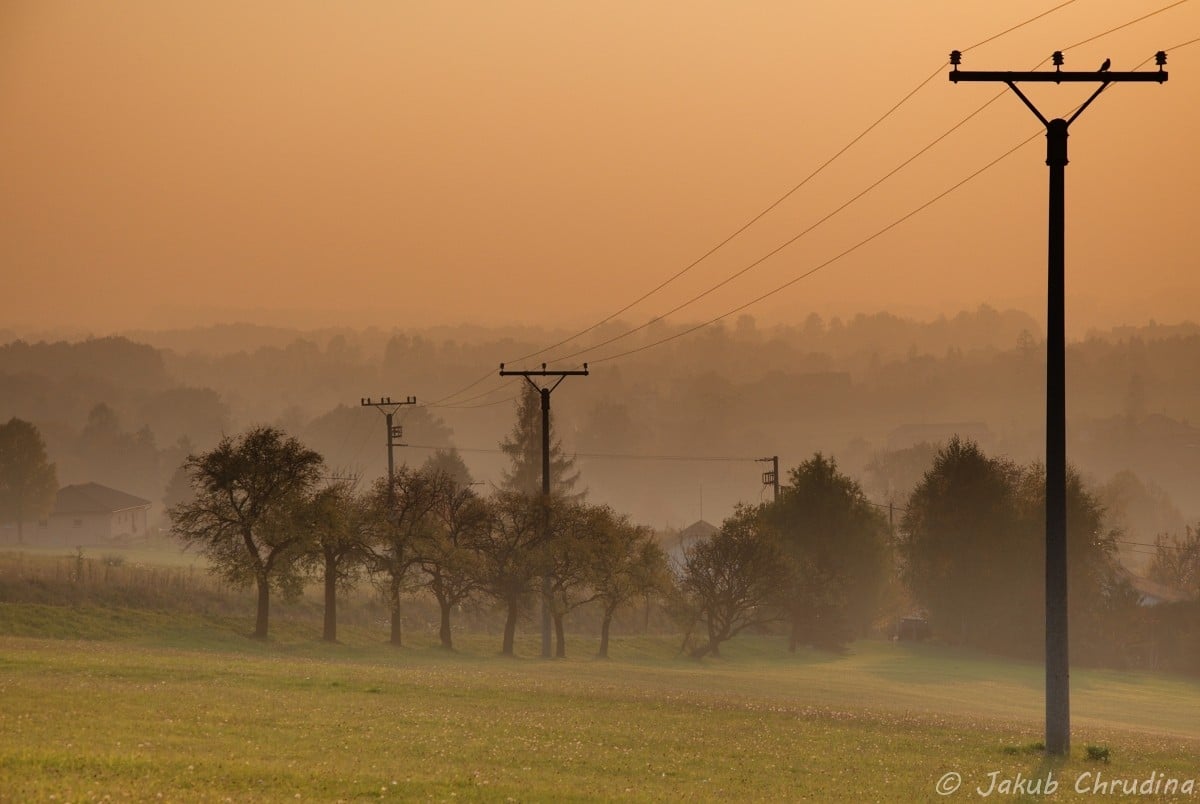 6. Gloomy late fall, Halloween
Thick fog, fallen leaves, damp, and gloomy weather. In short, a spooky, almost horror-like atmosphere that's perfect for mystical pictures of late fall. All you have to do is step out of your comfort zone and head out in the bad weather. Again, parks make for great locations with bare trees emerging from the fog and fallen leaves on the ground. Also, train stations and industrial areas can be interesting subjects for fall photography. And for those that really love a spooky atmosphere, cemeteries in fall. But be sure to behave with respect.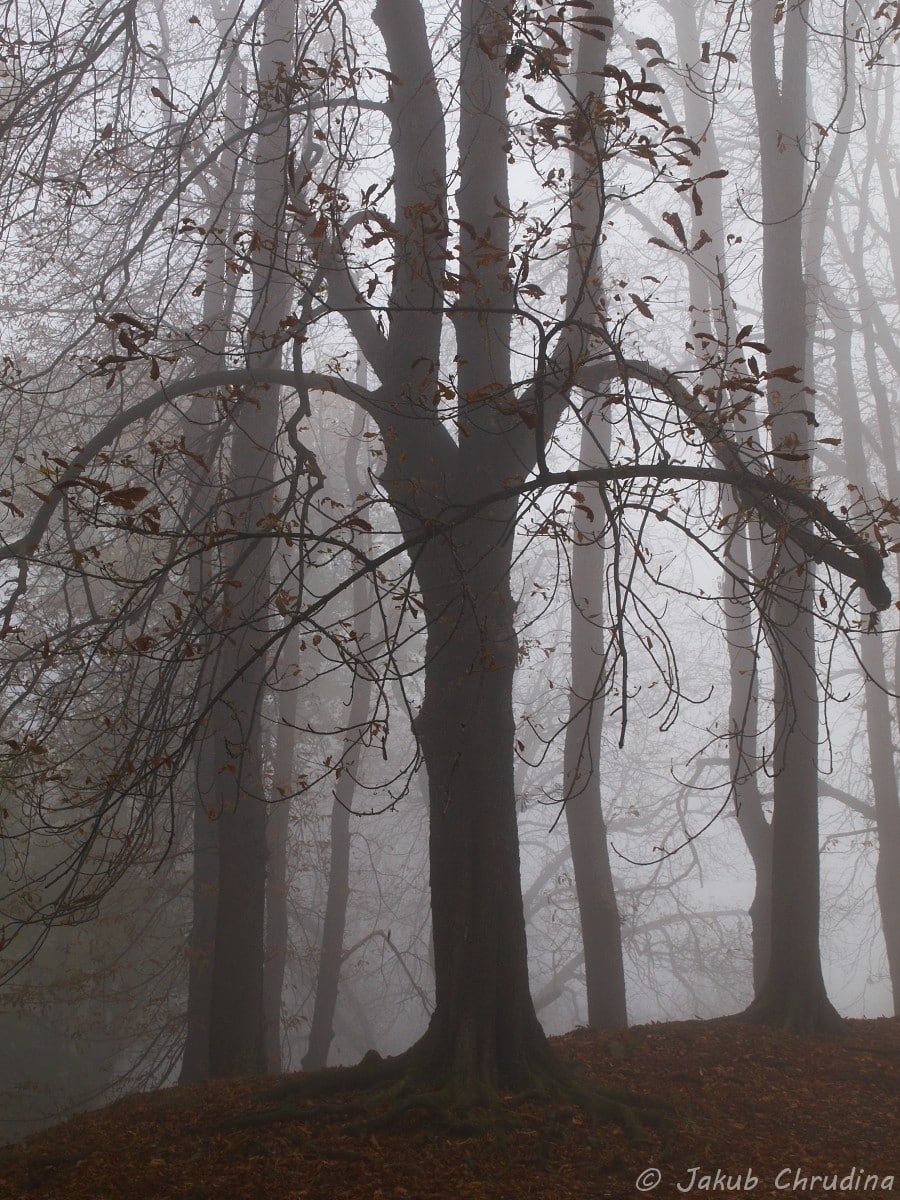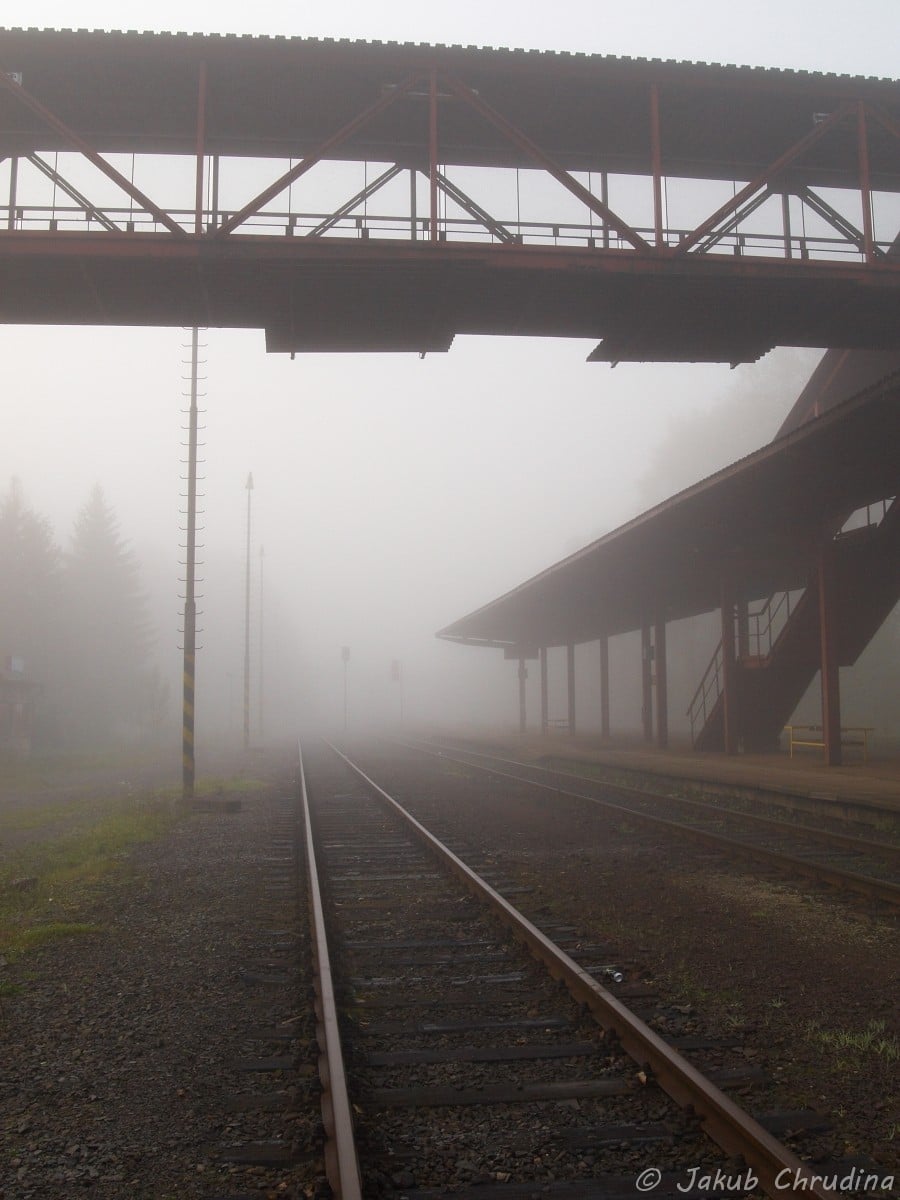 7. Halloween
Since I already mentioned cemeteries, fall and Halloween also go hand in hand. I remember All Saint's Day fondly from my childhood with the atmosphere of the flickering lights at the cemetery. A photographer can make use of this tradition – but again with respect.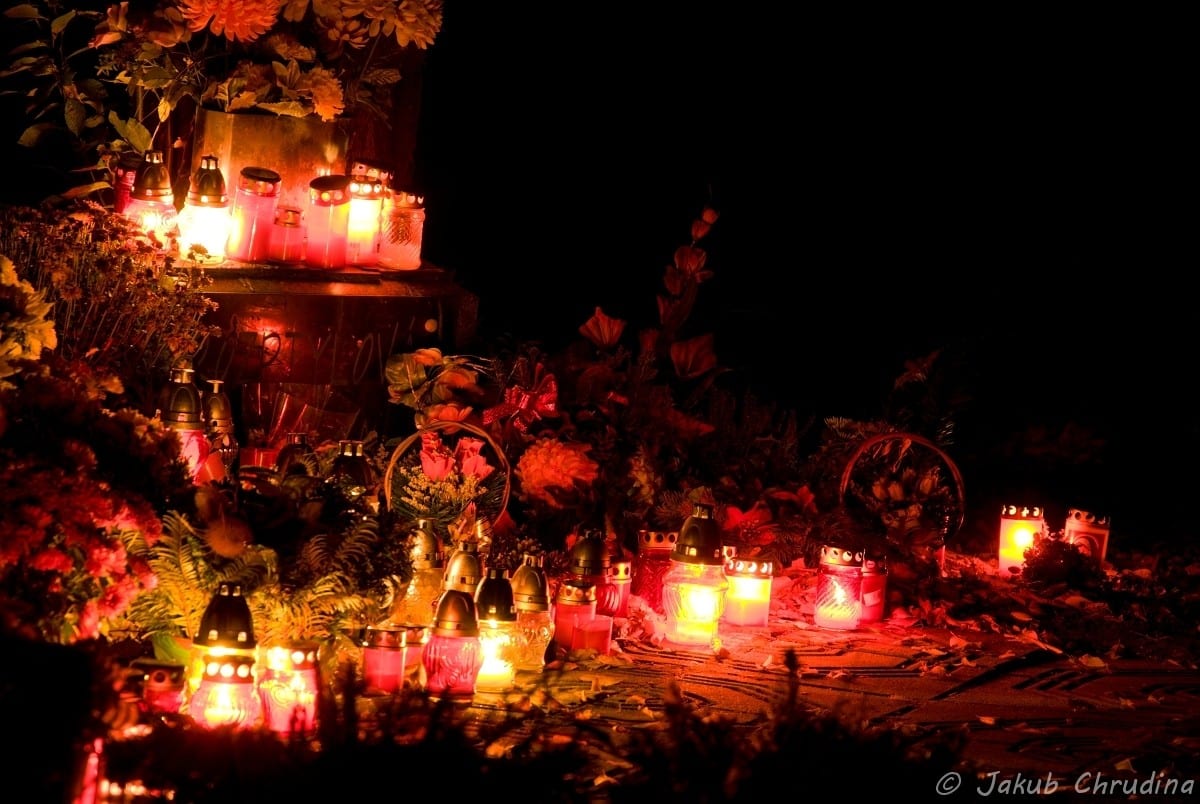 8. Fall journalistic photography – fall fishing traditions
From the cemetery, we move to a happier photography subject. Late fall also includes fishing in ponds, which at least here in the Czech Republic, presents a unique and magical atmosphere. I only attended one, but I'm telling myself that next time I'll do it right – early in the morning on the day the fishing begins. This genre is not purely landscape photography, but is combined with journalistic photography. There's a little something for everyone. Each fishing event is unique. Sometimes there is inclement weather, other times it takes place on a beautiful sunny day. The atmosphere changes based on the weather but what remains is the smell of fish, muddy ponds, laughter, and fisherman shouting…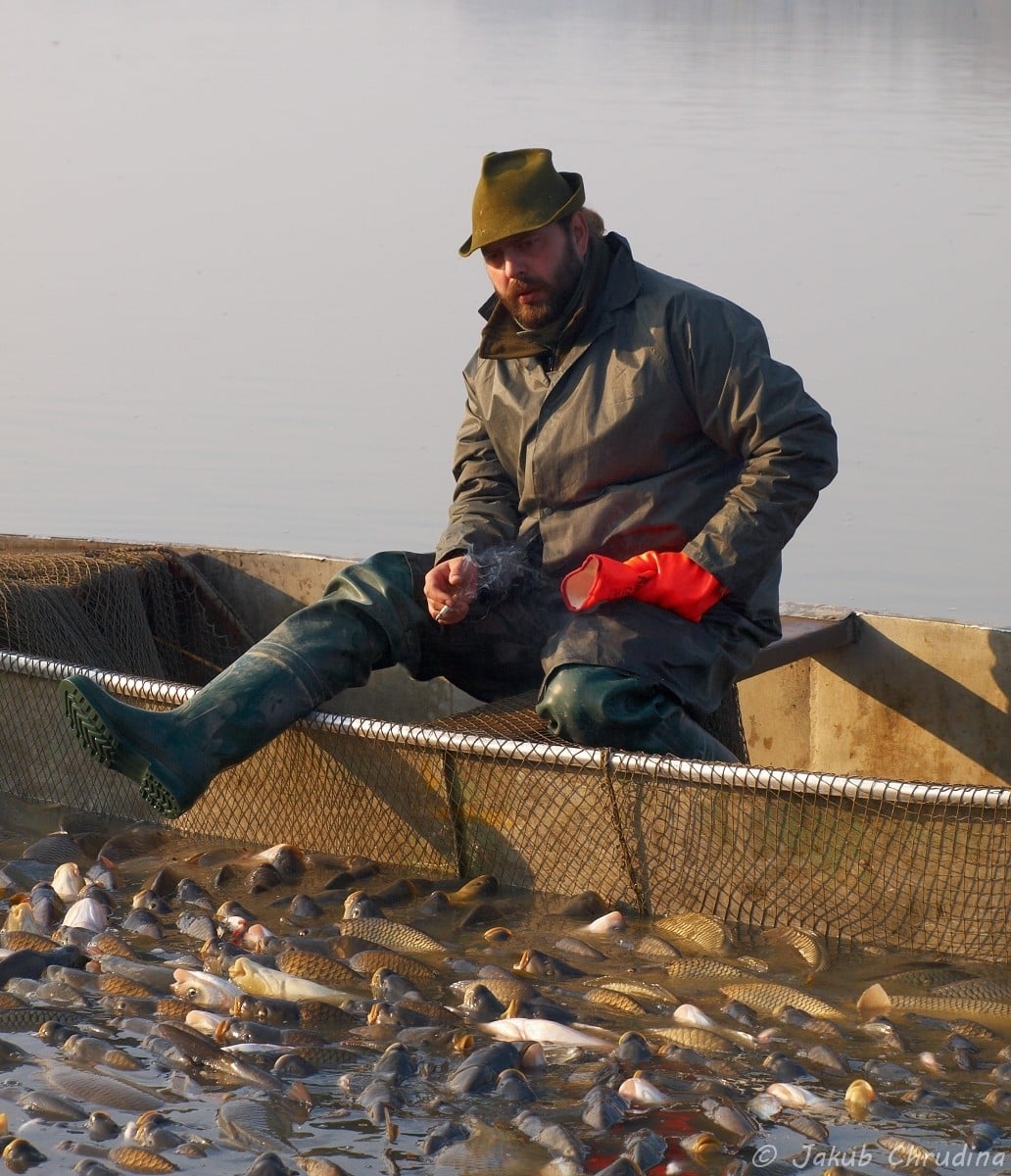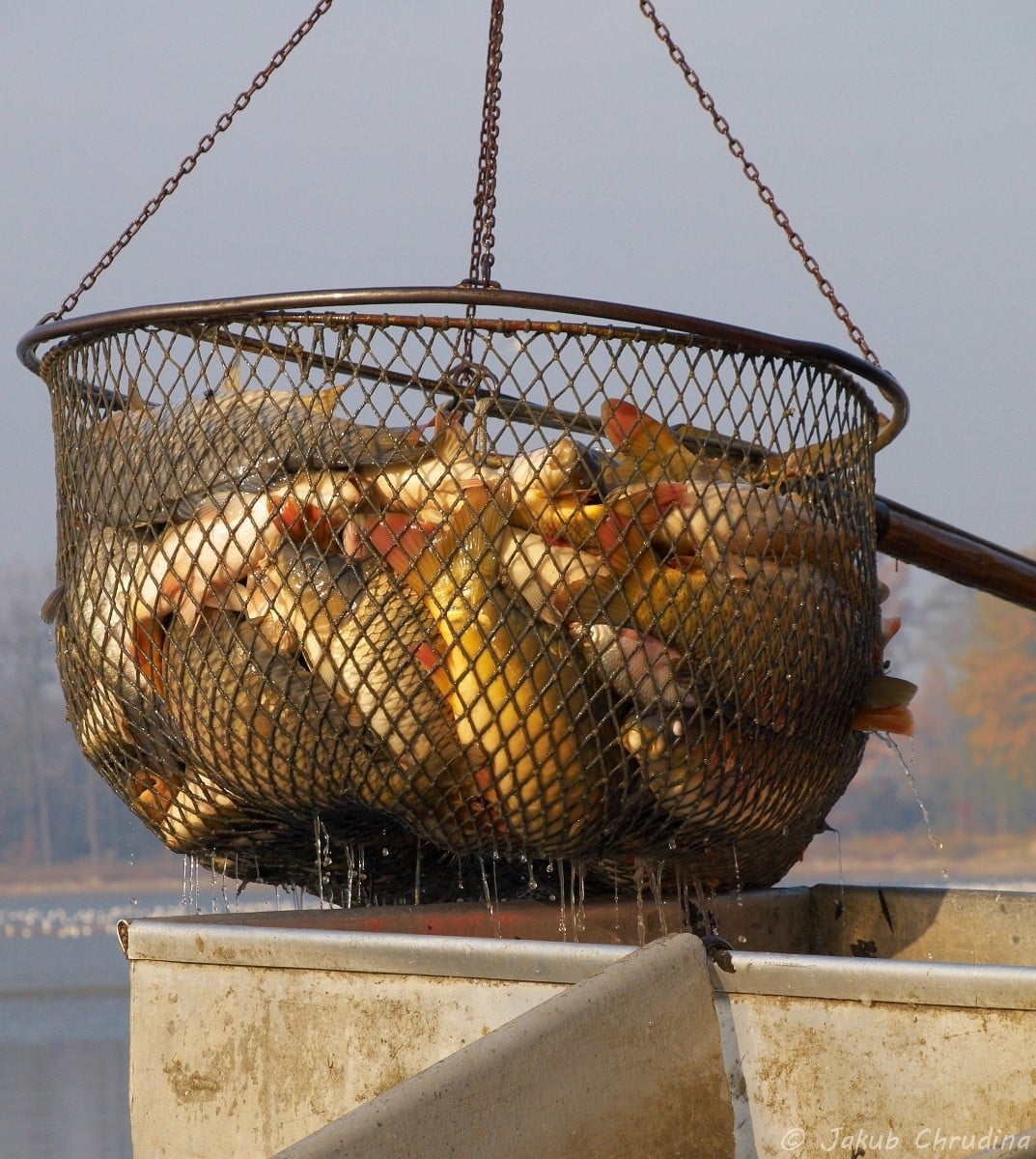 Whether you can't wait for the bitter cold or long for the warm sunny weather, give fall photography a chance. There's something for everyone. Those that like warm days will appreciate the beautiful days of Indian summer. While the hardier types will like the gloomy, misty mornings of late fall.