Google+ Makes It Easier to Create Highlight Videos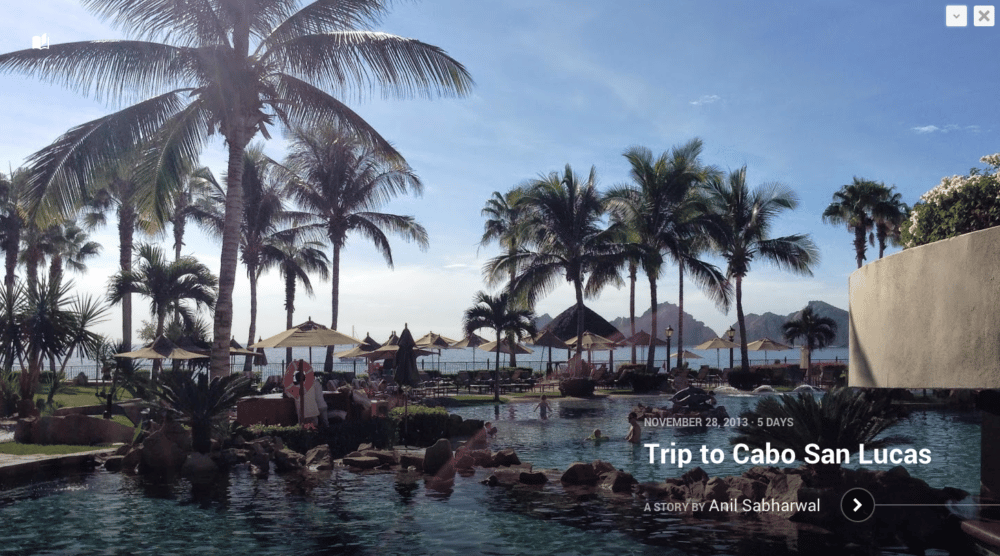 Using Google+ Auto Awesome Movies you can combine multiple video clips, throw in some music (with your choice of different styles), have Google+ sync your footage to go well with the background tune you choose and wind up with a pretty "awesome" little highlight reel when you're all done. 
We've typically been focusing on your still photography efforts every week in Zonerama Magazine, but this week we thought we'd turn our attention to the videographer lurking in all of us.
While what we'll talk about isn't exactly breaking news, we still think what Google's been doing with their Google+ effort of late is worth your attention.
In its ongoing effort to lure us away from Facebook, Google has thrown more photo and video-friendly features into its Google+ social network since its launch.  What we've been excited about specifically is the fact they've enabled  their "Auto Awesome" feature (previously available for editing still photos) to work with videos.
AUTO AWESOME MOVIE REALLY IS KINDA AWESOME
Here's a quick look at how Auto Awesome Movie  works:  using the Google Photos app for Android, you can choose photos and video clips you'd like to highlight and Google will compile them together into a video highlight reel complete with background music and effects. You'll have the chance to jump in and edit the music, video length and scene order. If you want to shorten the movie length, Google can automatically edit down the individual video clips to fit.
We have to say, the end result is quite impressive and a great way to turn all those short video clips, that you're not currently doing anything with, into something memorable that you'll be proud to show off.
Once your movie is complete, you can save it locally to your phone or tablet or share it on Google+ and YouTube.
Right now, Auto Awesome Movie is available for Android devices running version 4.3 or higher (so that includes the Nexus 4, 7 and 10 and the HTC One, among others).
Check out the video below for how Google sees it working in your life (but please, don't drive around like that — it's suicidal).