How About Perfect Photos for $99 a Month?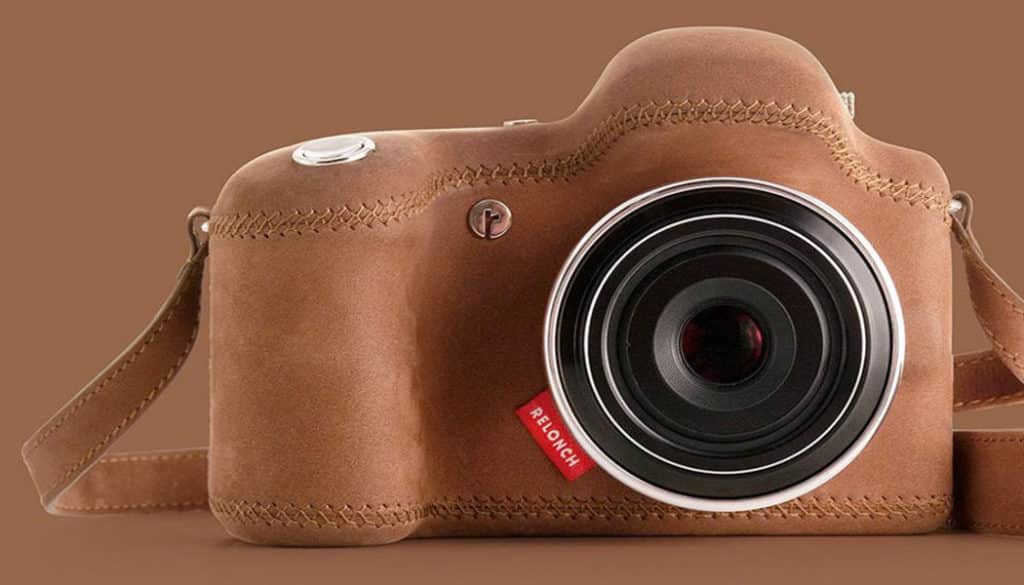 And now time for something completely different. How about a photo service that features a camera you rent that sees the pictures you take whisked off to the cloud, edited and then only your best ones are sent back to your smartphone for you to decide to have printed or turned into a photobook. Huh?
This "camera-as-a-service" model is called Relonch and this Palo Alto-based company is creating quite a stir as people are talking about both the good and bad inherent in this model. Whatever folks seem to think, they are most certainly talking about it.
The Relonch service uses a fairly advanced form of artificial intelligence (AI) to accomplish the above and, we have to admit, might be a bit pricey for some at $99 a month if you jump on board. The service consists of what is essentially a data plan and a uniquely altered camera that has only power and shutter buttons visible. We are told it is a Samsung NX camera that is clad in this rather flashy-looking leather case., with a 30mm f/2.0 lens permanently attached.
Out of Your Hands Photography?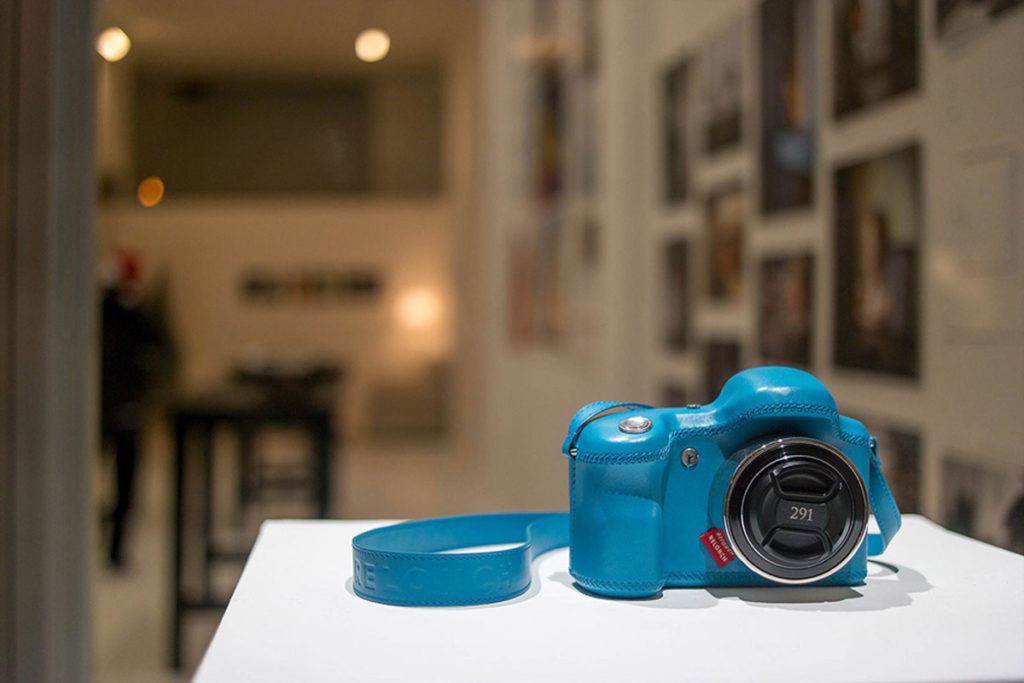 The idea is that you'll keep this camera with you, as you do your smartphone (and for $99 a month you should) and as you snap away your only glance at the images is just a quick look at them in the viewfinder before the AI sends them to the Relonch servers – you see, the LCD panel on the back is covered as well. The AI determines which ones are the best of the bunch each month and those are then edited automatically and sent back to your smartphone the next morning. This represents the first time you get to see the images.
"There's nothing valuable about owning a camera that collects dust on the shelf or that you don't know how to use," said Relonch cofounder Yuri Motin. "Our aim is to eliminate the countless complications associated with photography, so we chose to create the camera as a service model rather than just hardware or software. Our service gives members the ability to solely focus on the experience, on the moment itself."
Relonch calls the algorithm-based editing approach Pictured Technology. The AI tech that makes the decisions on the keepers is called Alfred after Alfred Stieglitz, the famous photographer and creator of the 291 gallery – thus the camera is called the 291.
Personal Photo Editor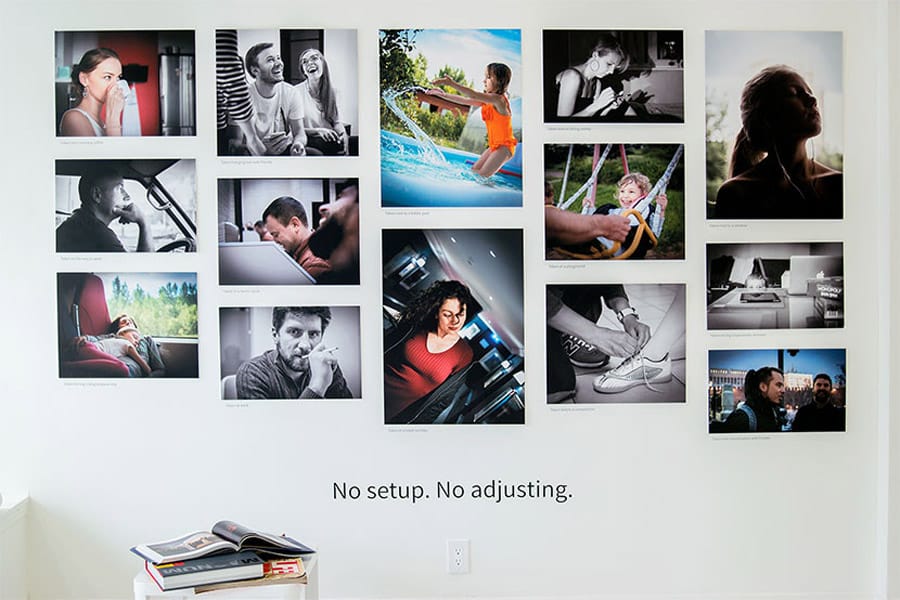 The appeal, or at least the appeal that the folks at Relonch feel will successfully launch this service, is that it will be like having a professional photographer/photo editor with you at all times. While you blindly click away you'll never have to worry about how the pics turn out as that will be taken care of for you.
"We believe that you won't need every photo from each sequence you take," Motin adds. "Think of how many unused and unedited photos you have on your mobile device, memory cards, and computers. There are hundreds of thousands for you to go through. With Relonch, you'll receive a set of outstanding-quality photos that capture the essence of your experience in a way that would otherwise require expertise in photography and lots of time for editing the images."
Relonch Regrets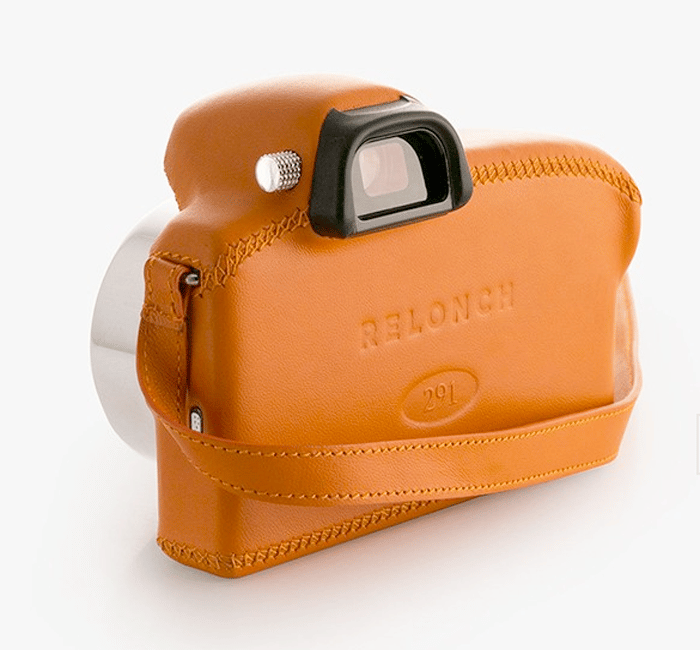 It's a truly fascinating idea but there are a few things here we're concerned about. At roughly $1,200 a year the price, as mentioned earlier, will be a bit steep for many. You're then adding some additional costs for the prints you order ($1 a print) or, if you so choose, a photobook, every month.
Many may also find the covering of the LCD panel on the back of the camera somewhat frustrating. The two-second preview of the image you just captured that appears in the viewfinder simply isn't very satisfying. However, many folks may also find this intriguing with regard to excitedly waiting to see the images the next morning, ala the old 35mm film days where you had no idea what you captured until you saw the prints after processing.
The organizers at Relonch are merely calling this Stage 1 in the development of their service – with Stages 2 and 3 set for 2018 and 2020 respectively – so they apparently have a few more tricks up their sleeve as this idea, let's say, develops.
The bottom line here is this – Relonch has tremendous potential as a very unique camera-as-a-service model for people that just want to click away and let someone else do all the work. That may be a larger segment of the population than you or I think. We'll check back in with these guys later this year to find out.