How to Turn Your Photos into a Photo Book, Calendar, Canvas Print, or Other Photo Product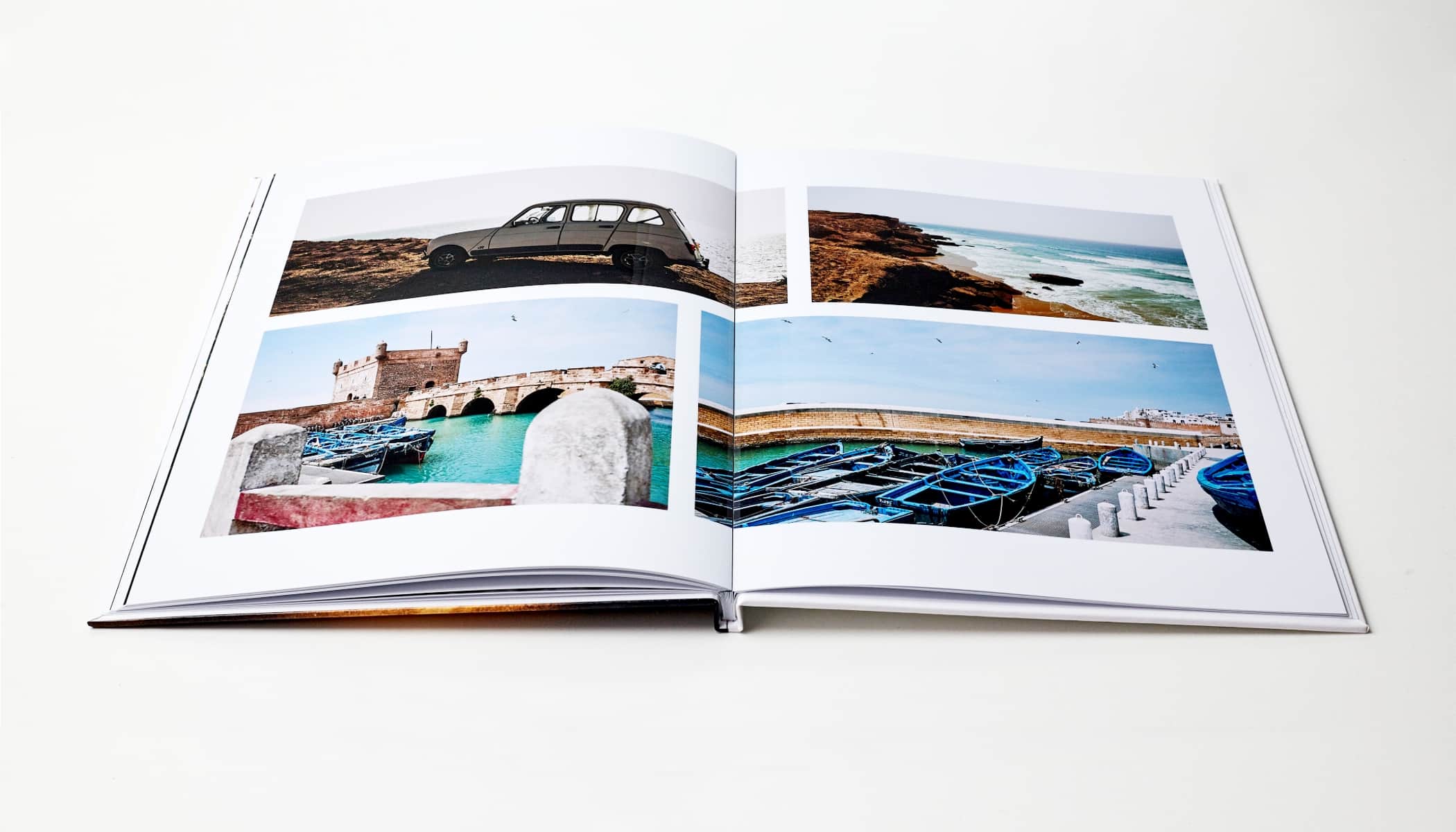 Embellish your home with a print of a family photo, preserve your vacation memories in a stylish photo book, or maybe surprise Grandma with a calendar of photos of her grandchild.
To create and order these and other photo products, use the Create module in Zoner Photo Studio X. Take a look and learn how.
Photo Books
You can prepare a photo book in just 5 steps.
Select the photos from which you want to assemble the book.

Visit the Create module and click Photo Book. A preview of your photo book will appear, along with controls for customizing it.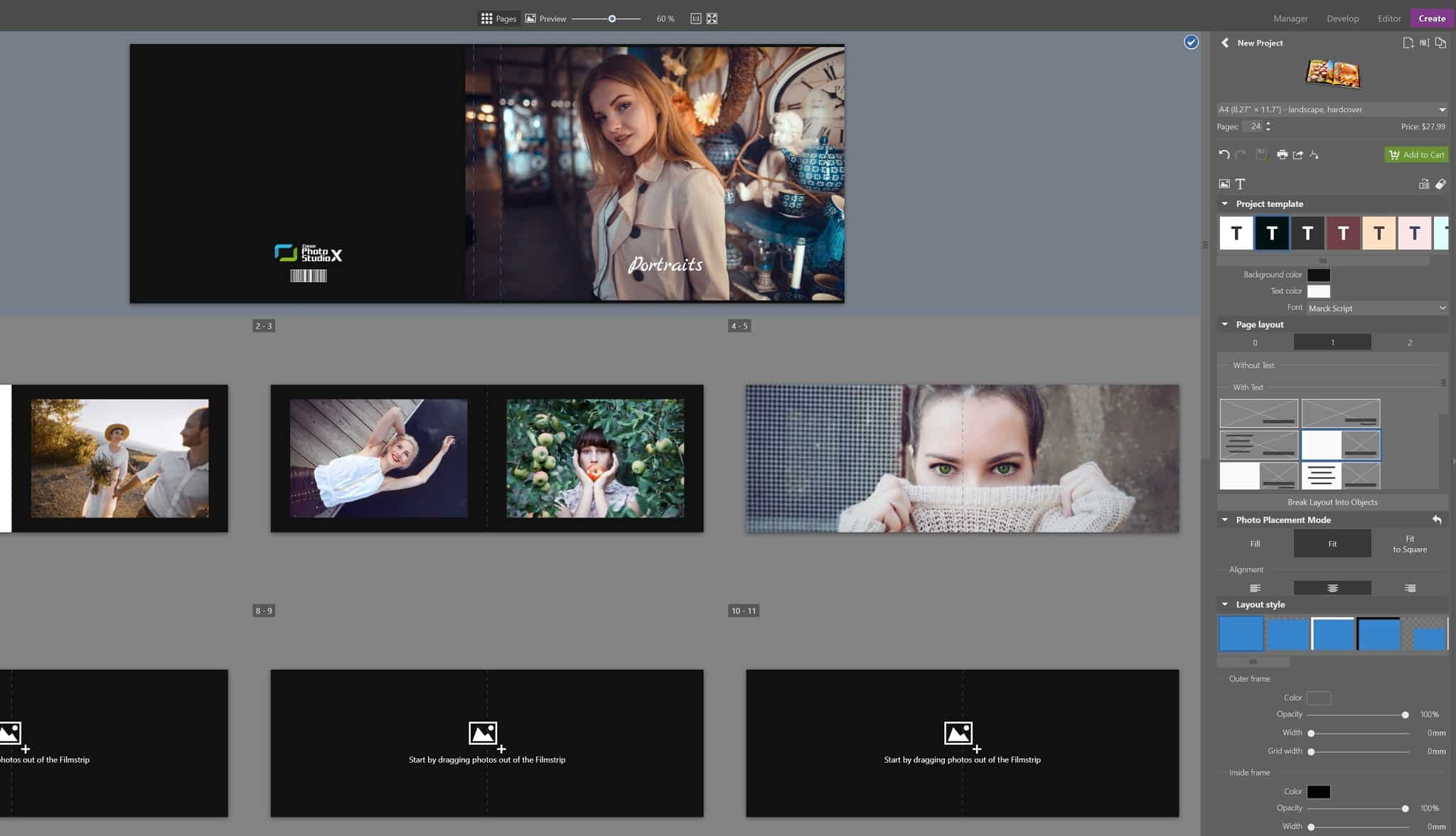 Choose a format for the book. The formats provided are suitable for both landscape and portrait photos, and you can also choose a square book.

Then set the template into which to place the photos. You have several to pick from; we've produced a selection to match a variety of occasions. So you can choose for example a wedding or travel photo book.

Wrap things up by placing the photos into the book, fill in text, and adjust the photos' sizes or the paper color if you'd like. That way you can be sure the result will match your vision exactly.
Calendars
Preparing a calendar is similar as for a photo book—you just choose Calendar in the Create module. Here as well you have several templates to choose from. Don't be afraid to try every one out—you can go back to the one you liked best at any time.
Then set the calendar's other details in the right-hand panel. For example its font and background color. And also the month when it should start. So it's no problem to gift a calendar in summer that starts in August and runs to July of the next year.

Canvas Prints
Canvas prints are among the easiest photo products to create. Like the rest, they are customizable. You can choose a single picture across the whole canvas or create a collage out of several smaller photos. That second option is useful for example when you want to include a low-resolution photo in the print.
Pay attention to the picture's grayed-out edges. Don't put anything important in these areas, because they will be folded around the edge of the canvas. Add a black or white frame to the photo if it will improve its look.
Printing Photos
You can also print photos on their own. For this, visit Create, click Print Photos, and choose the format you need. Then set up the other details as desired, such as a grid around the photos, cropping marks, and the paper type. And if you want multiple photos in a single print, then adjust the Columns and Rows settings.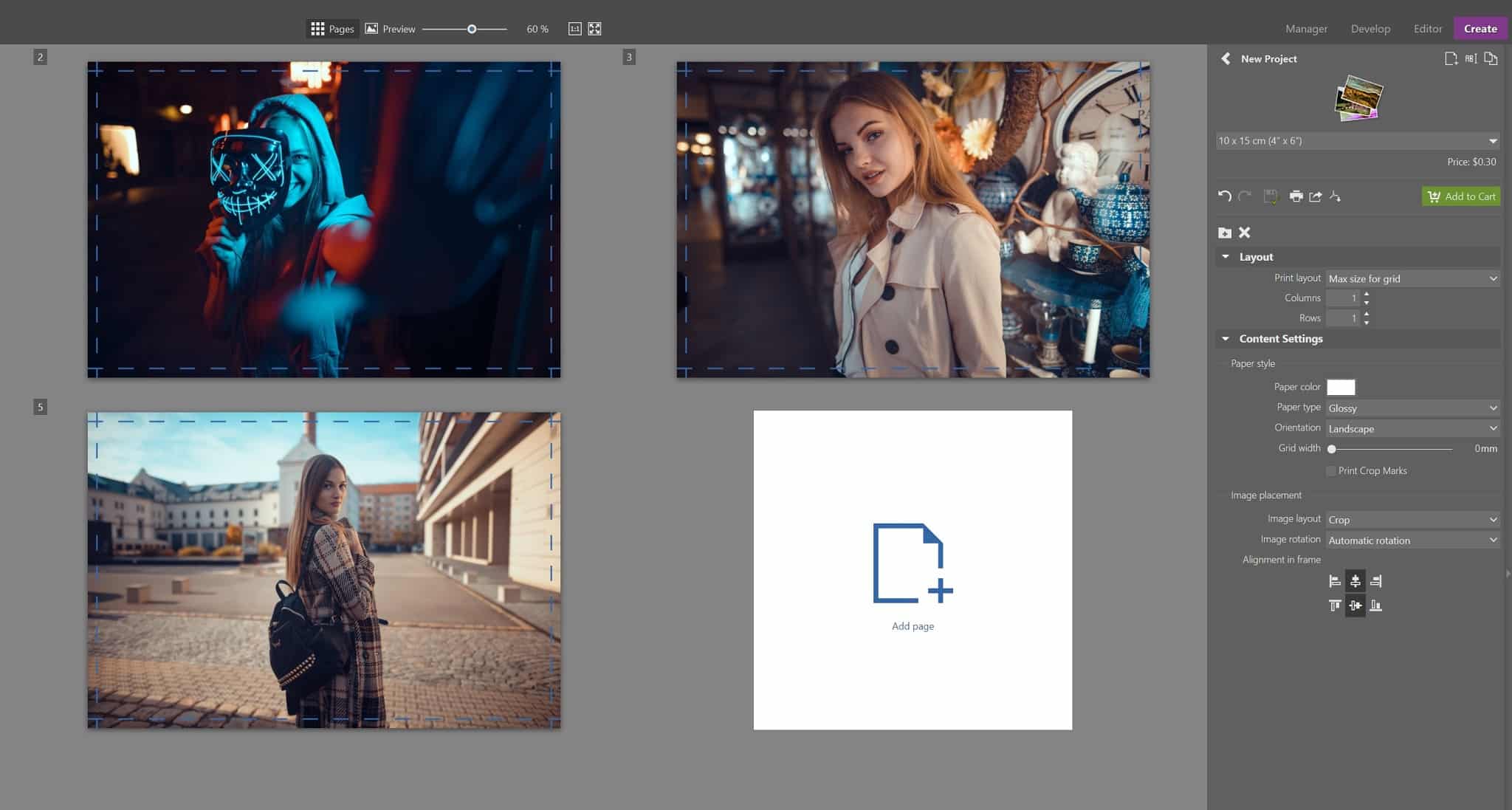 Done—Time to Order
To order your readied photo product, use the same steps every time—click Order, wait for your data to upload, and tell us where to ship them. And then there's just one thing left—to look forward to the package that we'll send straight to your home.