How to Turn Your Photos into a Photo Book, Calendar, Canvas Print, or Other Photo Product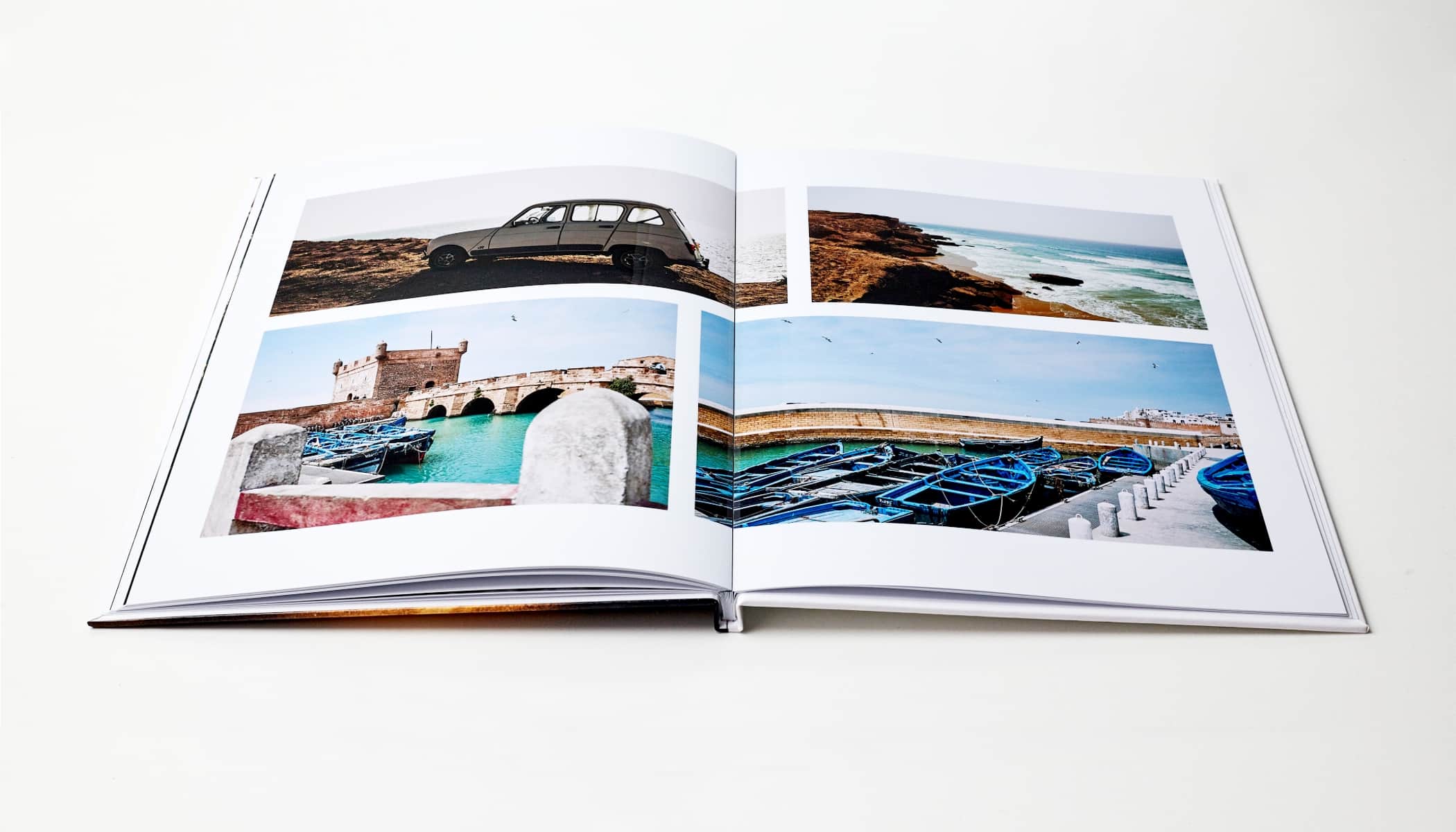 Decorate your home with canvas prints of family photos, preserve your vacation memories with a stylish photo book, or surprise grandma with a calendar filled with pictures of the grandkids. 
You can make and purchase these photo products and more in the Print module of Zoner Photo Studio X. Read on to see how it's done.
Before starting a new project, make sure your photos have an sRGB color profile. ZPS X automatically creates one for you. When exporting photos, check to see that you have Do not change or sRGB in Color space. If photos with a different color profile are received, we cannot guarantee color fidelity.
Photo Books
Design your photo book in five simple steps.
Choose the photos for your photo book.

Go to the

Print

module, click the

Photo Book

icon, and create a

New Project

.  A preview of your photo book opens along with the side panel for customizing it.

Choose the book's

Format

. The

A4

(8.27×11.7") formats are suitable for both landscape and portrait photographs. You can also choose a

square

8×8" size (20x20cm).  

Next, choose from the different

Page layouts

depending on how many photos you've uploaded. You can also choose from several templates that are designed to match different occasions, such as wedding or travel. 

Finally,

arrange your photos in the book

,

add text

, and if needed, adjust the size of individual photos or the color of the background. This helps ensure the appearance of your photo book is exactly what you want.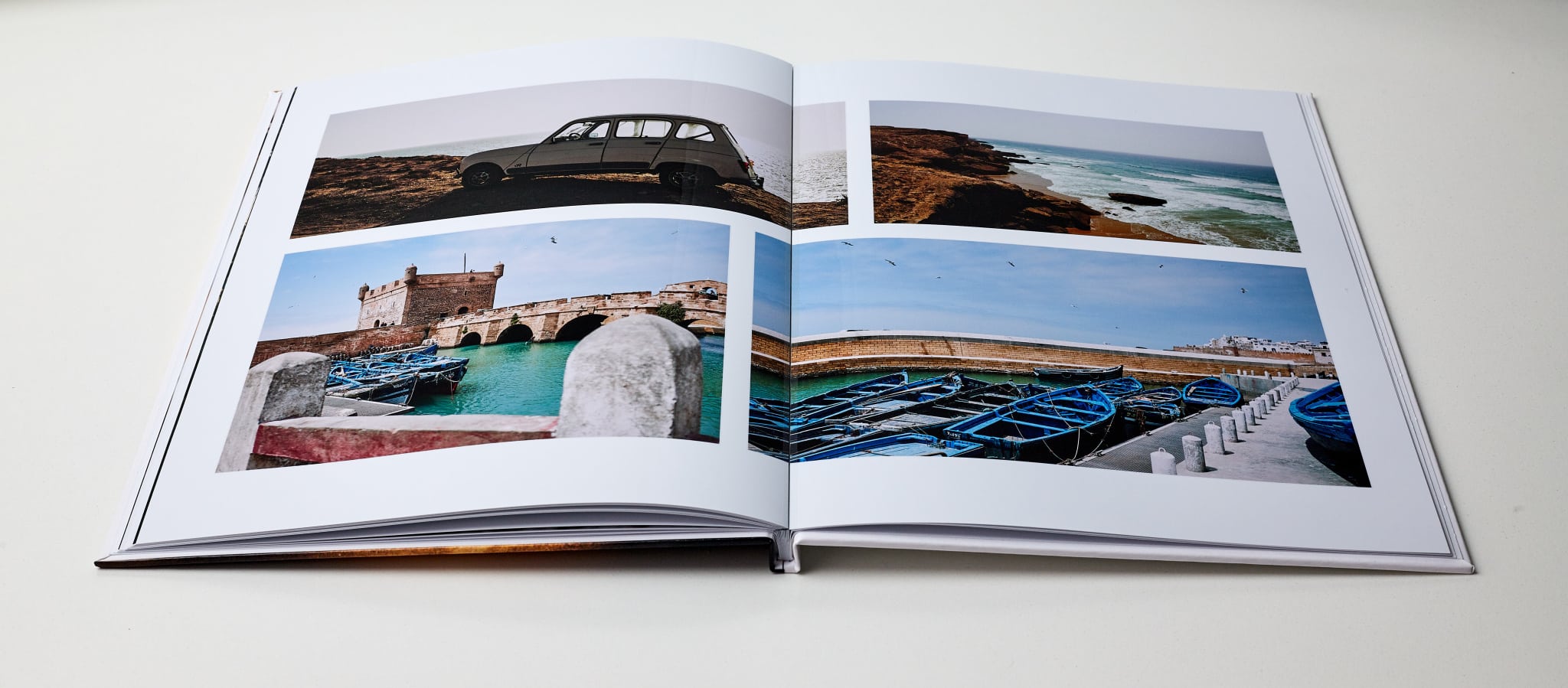 Calendar
You can also create a Calendar in a similar way – just choose the Calendar option in the Print module. Again, you have several templates to choose from. Don't be afraid to try them all! You can always go back to the one you liked best. 
In the right side panel, choose your calendar's details like font, background color, or the month the calendar should start with. This way, you can easily give someone a calendar in the summer that starts in July and ends in June of the following year. 
Canvas Print
One of the easiest photo products to make is the Canvas Print. You can customize it in many ways. You can choose one image across the entire canvas or make a collage from several smaller photographs. The collage option comes in handy when you want to print lower-resolution photos.
Be careful with the gray edges of the print. Make sure there's nothing important at the edges because they will be folded over the edge of the frame. If it works for your photo, you can add a white or black frame.
Print photos
You can print photos separately. In this case, click Print Photos in the Print module and choose your desired format. Then, you can set other details such as a grid, crop marks, or paper type. If you'd like to have more pictures on one print, adjust the Columns and Rows field.
Magnets
Magnets are a popular little memento that are sure to bring joy. Drag your selected photo to the template and adjust the crop. If you'd like different-sized magnets, choose your desired magnet size in the ride side panel.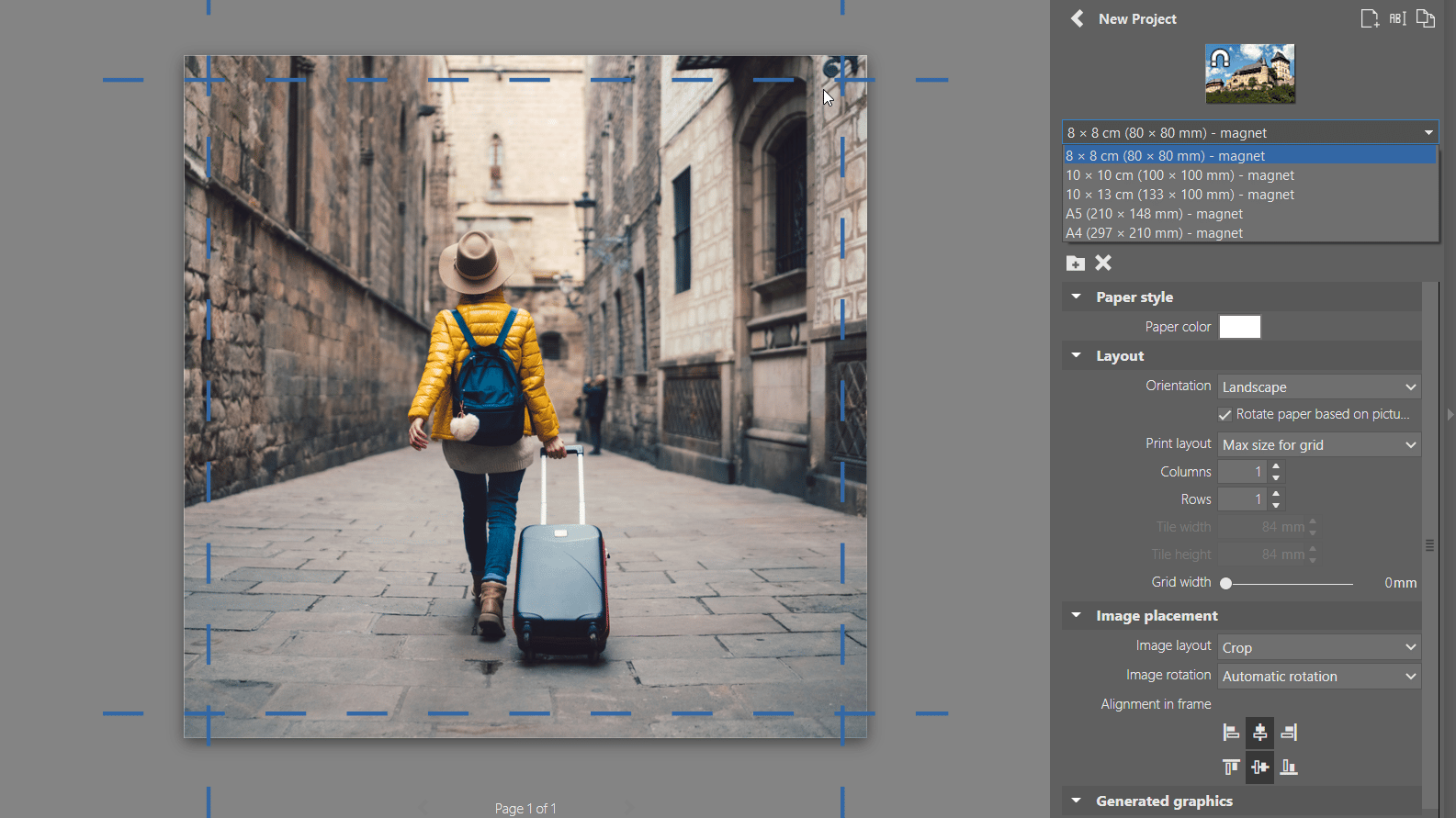 All done, ready to order
The process for ordering photo products is the same for all photo products. Click Add to Cart, click Order, and enter your shipping address. All that's left to do is look forward to your package's arrival.
You can order different types of photo products or multiple copies of the same photo product in one order. There are no limits to your creativity!