More Imaging Goodies From the 2016 CES
We're back with some more 2016 CES photo goodies. We threw a bunch of stuff your way earlier this week and here are a few more imaging treasures we uncovered on the busy and typically crowded CES show floor.
Canon's Cool Portable Printer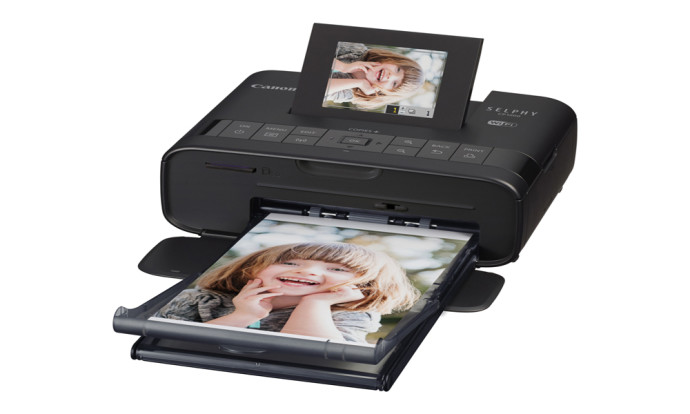 While it wasn't an earth shattering CES for Canon, their new Selphy dye-sub printer, the CP1200 is, by far, the slickest home printer the company has ever announced. This one comes with an optional direct-attachable battery, which is sold separately and has the capacity to print 54 photos per charge. Add some fun crafty features for creating and gifting keepsakes, mementos and souvenirs. With card-size printing options, you can create pass cases, messages, decorated albums, and the like with the option of adding white or black borders to the layout.
Canon also added some connection flexibility utilizing a variety of preferences, including SD card, Wi-Fi, USB memory and USB cords – this thing is good to go in just about any environment. Best of all is the price tag – $105. Nicely done Canon.
A Bevy of Storage Solutions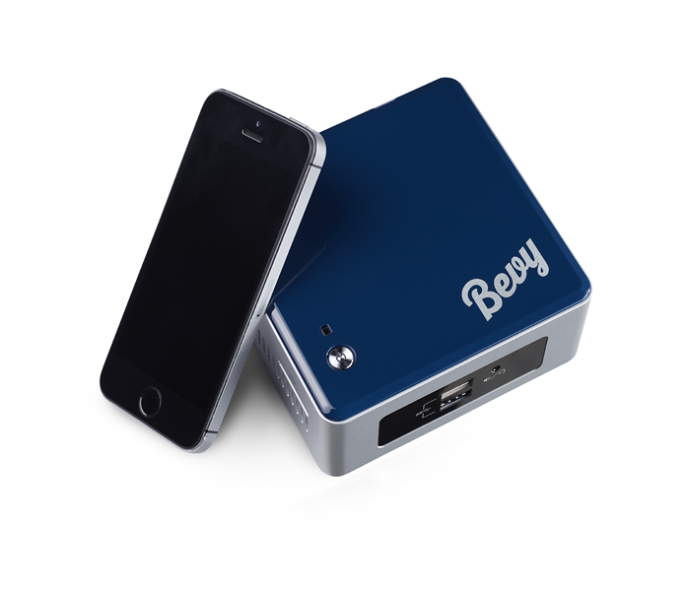 We're always talking about the dilemma that our out of control still and video collections are causing. Well, start-up Lineage Labs is a very small company that debuted a very cool solution to this problem dubbed Bevy. The product is a centralized image storage hub that is essentially an alternative to cloud storage solutions like iCloud, Google Drive or Dropbox, for example, as it's designed to store content locally on a connected hard drive placed in the home, which is where the photos and videos from all family members are saved.
The "Bevy" is meant to be set up in the family's entertainment center, as it can also be plugged into the TV to display the content you upload to the device. Currently offered with 1TB of storage, the device works with SD cards from digital cameras, USB flash drives, and the full solution includes both desktop (Mac, Windows) and mobile (iOS to start) software that uploads photos to the Bevy drive from any connected device a family member owns. ($349).
Livestreaming Movi Cam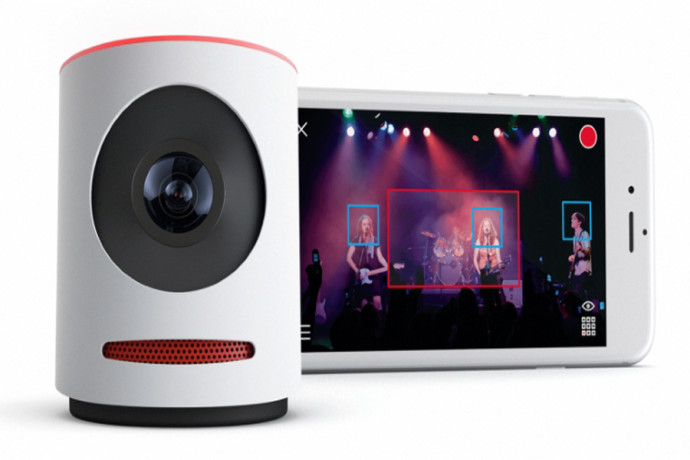 The folks from the Livestream demonstrated a very slick live event camera in Movi, a new kind of camera for live video recording. Movi is essentially a little box with a built-in 4K HD camera for live streaming events like weddings, conferences and the like. The company described the camera thusly: Movi is a pocket-sized live event video camera that lets you edit on your iPhone while you film, enabling you to share live events in real time with unprecedented production value.
Movi helps busy consumers, organizations, and event producers seamlessly share the engaging stories of their live events by putting the power and capabilities of a multi-camera production studio at their fingertips.
"You can control everything from the phone, and have the camera right where the action is," Max Haot, founder of Livestream, told us. A new direction for the "storytellers" among us and at $399 well within their reach.
16-LenS Lens Camera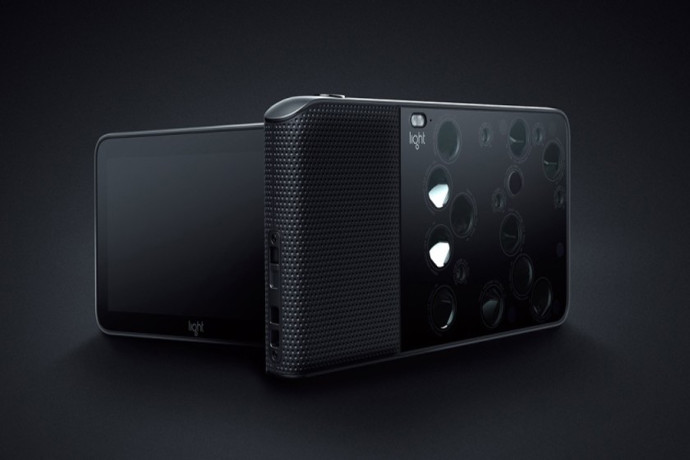 From a start-up company calling themselves Light comes their L16 Camera, the world's first 16-lens, pocket-friendly model the company refers to as a "DSLR alternative."
Light tells us that the L16 essentially provides the quality and control of a DSLR and convenience of a smartphone. You're looking at a multi-aperture, computational camera, that uses multiple small cameras and sensor that remain permanently integrated into the body, as opposed to DSLRs that use interchangeable lenses.
The camera captures images at 52 megapixel resolution with those 16 lenses – five at 70mm focal length, five at 35mm and six at 150 mm. The L16 can use at least 10 of these cameras simultaneously to shoot one photograph using variety of focal lengths.
Toss in 4K videos and a large 5-inch touchscreen display and what they explained is a very user-friendly interface that makes the L16 very easy to use making this one very interesting new device indeed. The L16 also comes with Wi-Fi for connectivity and runs the Android operating system, thus you can instantly share what you have captured with your 16 lenses directly to social media, straight from the camera.
The rectangular, smartphone-esque design is familiar enough but all those lenses take some getting used to. We'll get our hands on one and tell you more in the weeks ahead.