Learning to Live with Low Light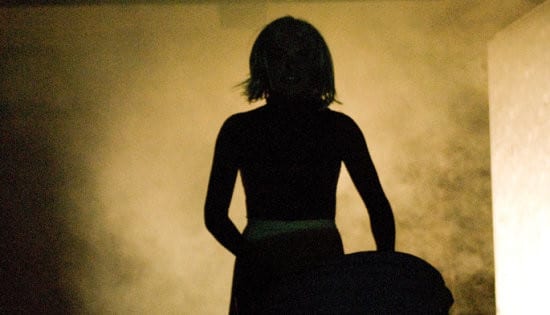 While the summer months usually have enough light to support almost any photo, the evening darkness is very noticeable from the autumn equinox to the spring equinox. That's because it gets in the way of the photographer's Most Important Thing: light.
The cold months aren't the only time when, as a photographer, you struggle with low light, but they are the time when you're fighting it almost nonstop: outdoors under cloudy skies, and much more often indoors. Even on a clear sunny day, there can still be a lack of light indoors.
Low light means long exposures, and those mean trouble when you are shooting by hand. When exposures are too long, you can get minor motion blur in your pictures, leading to slightly "blurry" photos. Fortunately there are several solutions for this.
Bring Your Own Sun
Some simple ways to add light to a scene are by using a flash (we'll go into more detail on this further down), redirecting an existing light source, or just turning on the light in the room. But keep in mind that different light sources have different color temperatures. Mixing them can lead to frustration when you do white balancing later on.
More Light? Open up the Aperture!
If you don't need a large depth of field for a photo, move to a lower f-stop. In dim light, less is sometimes more, and for example a value of F3.5 will give you shorter times more achievable by hand than those where you've set a "nature-photo" value like F11. Naturally this goes hand in hand with the use of very fast lenses with a speed like F2.8, F1.8, or F1.4.
Careful with That ISO!
Setting a high ISO is a common low-light solution, and it doesn't even demand extra equipment. But be careful with this solution. Set the sensitivity too high, and you'll see a major rise in colored and brightness noise in your photos.
A Flash in a Pinch
A camera's built-in flash can be used not only in absolute darkness, but also during the day to help illuminate a photo's subject. But pictures taken this way look very flat, and generally you just won't be able to achieve a feeling of depth in them. Also, the flash will generate shadows that are very sharp and are all located on one side (determined by the camera angle and the flash's location relative to the lens).
Meanwhile a studio flash offers a wide range of options for intensity and direction, as well as attachments, such as diffusers and point lighting attachments. However, it's hard to use in the field for many reasons, e.g. because it needs a portable power source. But for indoor photos, you'll find nothing better.
In the middle between studio and on-camera flashes, there are system flashes, which can be placed on the camera hot shoe or fired remotely (if your camera supports that). A system flash needs its own independent power source—usually a set of batteries. You can send its light in any direction, creating hard shadows from direct light or wall-reflected
soft shadows with equal ease.
Tripods and Monopods
A tripod gives you a leg to stand on, or three actually. It's a solid foundation and a great help when battling insufficient light. Evening and night photographs would often be impossible without one.
In some situations, you can make do with just one leg—a monopod. These are very mobile, but they have limitations when taking pictures with very long exposures. There are monopods and tripods out there with a variety of price levels and special functions. Currently the GorillaPod products are among the most popular:
Stability Through Technology
A stabilizer is a good way to eliminate motion blur so that you can use long exposures to combat weak light. Mechanical stabilizers can be found either inside lenses or in the camera body (a stabilized lens). Use them to extend exposure times for hand-taken photos by up to four EV.
Light Via a PC
Practically all digital photo editing software has built-in tools and functions for adjusting brightness and exposure. Zoner Photo Studio for example offers a separate tool just for shadow brightening (see below). Such tools make this job easy. However, they often also add digital noise. But this in turn can generally be removed with the very same program that added the noise. Still, keep in mind that it's better to never add noise to a picture than to add it and then remove it.
Light at the End of the Tunnel
Although there are many tools for fighting a lack of light, the truly important ones are your foresight, experience, and preparation. Armed with these, you can also combine several of the above methods for more effective results.
When taking pictures in dim and dark locations, always think of what you want to capture in the photograph and of whether or not the method and equipment you've chosen stand in the way of your artistic goal or good technical quality.