A Lens-Less Camera? Yup, It's Called FlatCam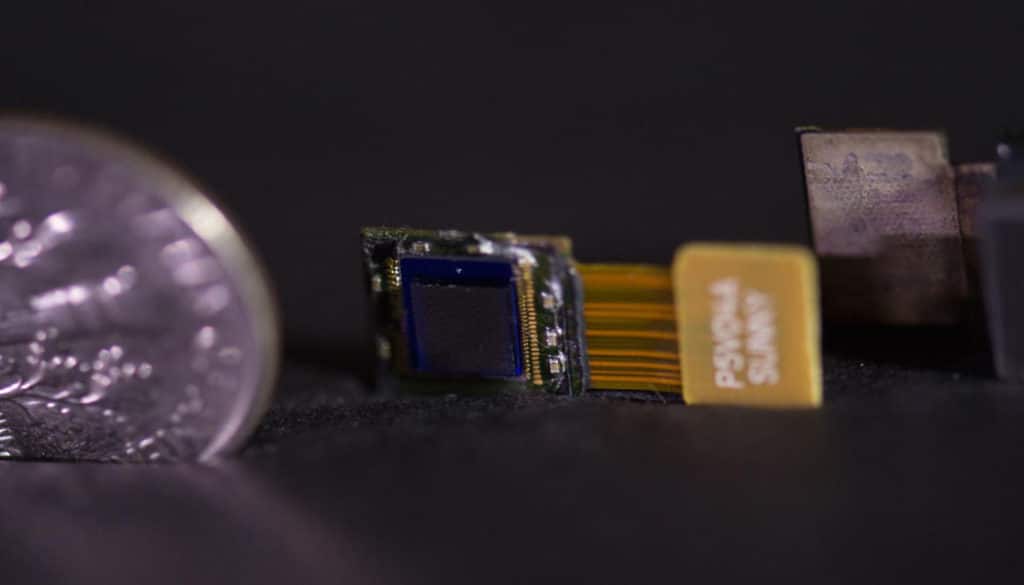 One of the best things about doing a magazine like this one is the information you are alerted too on a daily basis. Add to that the fact we are apparently hitting the innovation fast lane regarding camera tech and lately we've had our pick of fun topics to write about.
Few weeks ago it was the Columbia Engineering's Computer Vision Lab discovery of Cambits, the set of colorful plastic blocks of five different types—sensors, light sources, actuators, lenses, and optical attachments, that can easily be assembled to make a variety of cameras with different functionalities. Wow!
Rolling The Dice at Rice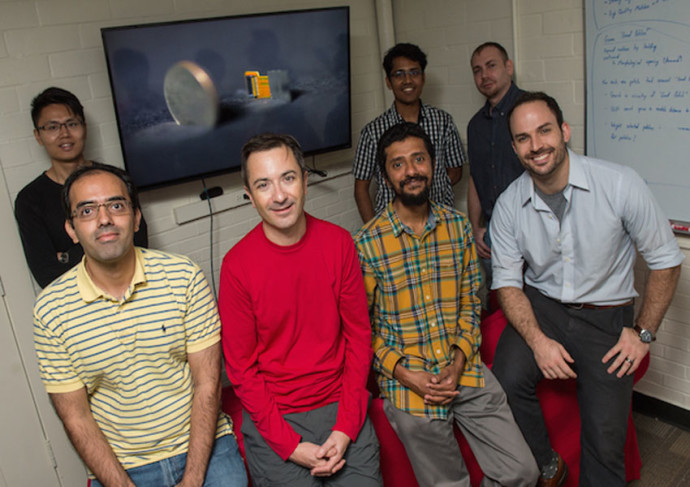 This week we have the news out of Rice University of the invention of FlatCam tech, a thin sensor chip with a mask that may be able to replace lenses in a traditional camera. And when we say thin, we're talking super thin with this tech – thinner than a dime in fact.
FlatCam is the brainchild of Rice labs electrical and computer engineers Richard Baraniuk and Ashok Veeraraghavan. Making it practical are the sophisticated computer algorithms that process what the sensor detects and converts the sensor measurements into images and videos.
We are all already aware of dramatically traditional cameras have been shrinking, particularly since the smartphone burst on the scene about a decade ago. The team at Rice explains that cameras, of course, all still require lenses – and the post-fabrication assembly required to integrate lenses into cameras raises their cost they explain.
Baraniuk and Veeraraghavan add their FlatCam can turn just about any flat, curved or flexible surfaces into cameras. The sensor in FlatCam is thin and flexible enough for applications that traditional devices simply cannot serve.
Thin Is In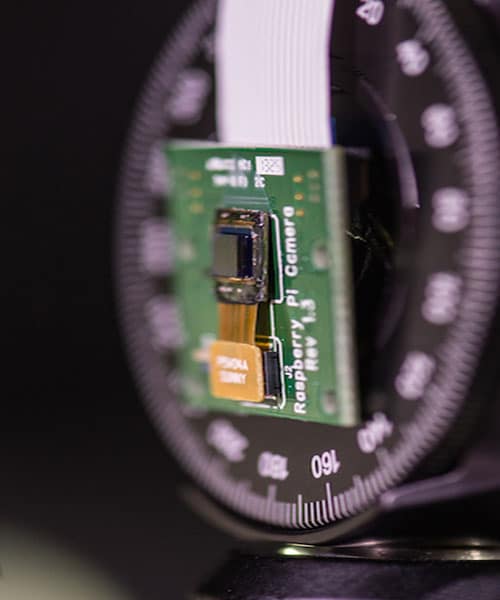 "As traditional cameras get smaller, their sensors also get smaller, and this means they collect very little light," he said. "The low-light performance of a camera is tied to the surface area of the sensor. Unfortunately, since all camera designs are basically cubes, surface area is tied to thickness. Our design decouples the two parameters, providing the ability to utilize the enhanced light-collection abilities of large sensors with a really thin device."
The pair of Rice engineers are thinking big out of the chute as they see FlatCams finding immediate use in the security sector and perhaps many disaster-relief applications. On the consumer side of the equation they see the tech being used as in flexible, foldable, wearable and even disposable cameras for starters.
On the pro side, the researchers say they are realistic about the needs of professional photographers, who they realize are far more likely to stick with their lens-based systems…..for now. But they also quick to add that for some applications, their FlatCam tech may ultimately seduce a pro or two at some point.
"Moving from a cube design to just a surface without sacrificing performance opens up so many possibilities," Baraniuk explained. "We can make curved cameras, or wallpaper that's actually a camera. You can have a camera on your credit card or a camera in an ultra-thin tablet computer."
Think Pinhole WithOUT The Hole
To paint a clearer picture of exactly what the team of Rice has come up with FlatCam essentially shares its heritage with the lens-less pinhole cameras, but instead of a single hole Veeraraghavan explains that it features a grid-like coded mask positioned very close to the sensor.
"Each aperture allows a slightly different set of light data to reach the sensor. Raw data sent to the back-end processor – for now, a desktop computer – is sorted into an image," he said. "Like much larger light field cameras, the picture can be focused to different depths after the data is collected."
Rice's hand-built prototypes use off-the-shelf sensors and produce 512-by-512 images in seconds, but the researchers expect that resolution will improve as more advanced manufacturing techniques and reconstruction algorithms are developed.
Imaging tech such as this and the Cambits solution we mentioned last week are lifting photography to new heights and more importantly, opening up new possibilities for shooters of all levels. We'll keep you updated on this one as it comes closer to market.