Make Your Model Shine: 4 Great Posing Tricks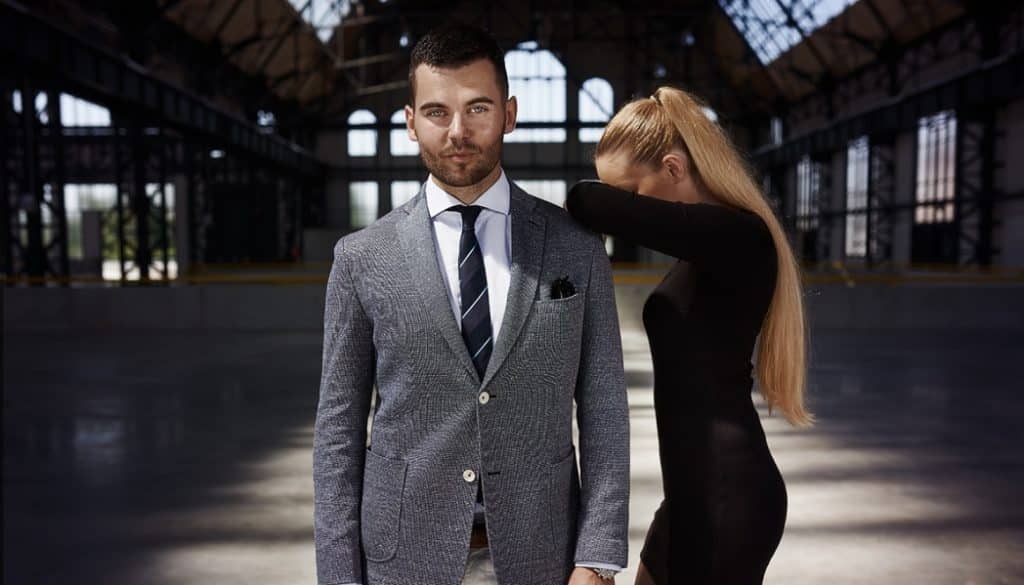 People are among the toughest subjects to work with in photography. It doesn't matter if you're doing fashion, portraits, nudes, or glamour photography… It's all work with people, and people need to look even better in pictures than they do in real life. Today we'll look at a few little tricks that can help you achieve just that.
It's no secret that portrait and fashion photography are not as simple as they may seem at first sight. If your model is inexperienced, then it's your job, not theirs, to get them posing right—to get them posing right the way that suits them best. The tricks below will make that work a little bit easier.
What Makes a Model… a Model?
But first let's take a look at what makes for a good model. While we mean no offense to male models, we'll mostly be focusing on female models here. Models typically have visually long legs, arms, and necks. These are what give a woman an edge in the modeling world today. But of course there are also women out there without these traits who deserve to be in pictures. It's then your job to photograph them in a way that makes them look like supermodels.
High Heels
Yes, high heels are sexy. And most male photographers don't really, actually know why; they just know it's true. High heels are sexy because they visually stretch out the legs, and also because they force a woman wearing them to maintain better posture overall. A woman in high heels is tensing her leg and thigh muscles, holding her back straight, and all-in-all looking taller not just because of the inch or two from the heels, but also because of her improved posture. That's what makes women in heels more attractive. So even when you're doing portrait photography for a woman, heels are something you should ask her to wear. While they won't be visible, their positive effect will clearly show through.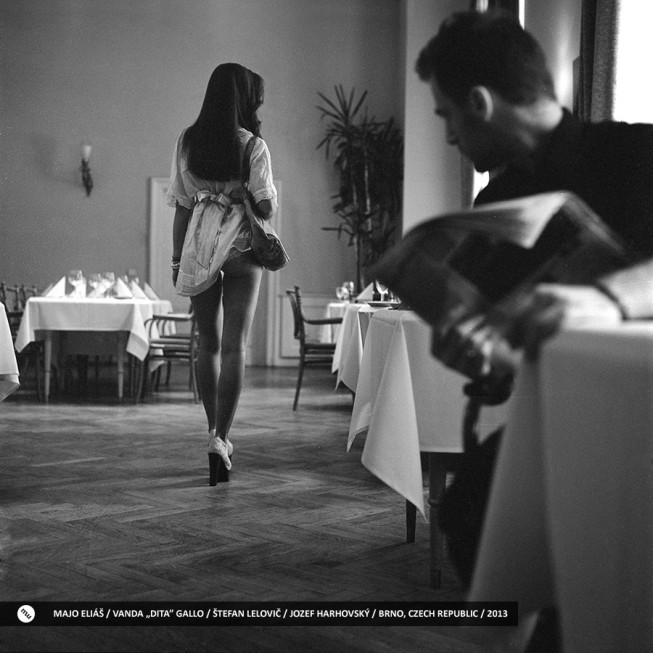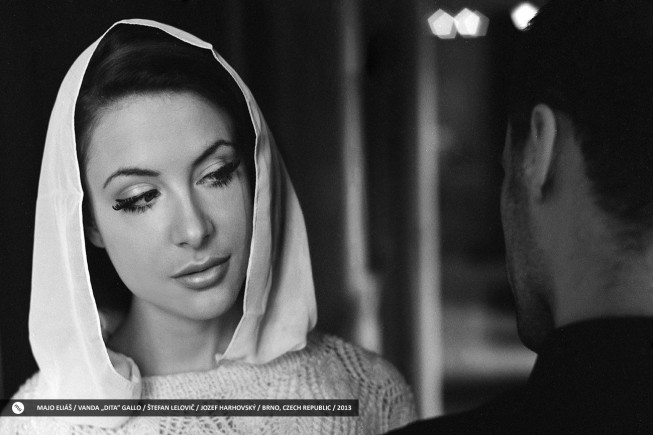 Take a Deep Breath
This next little trick will help you get better poses from your models regardless of gender. Make them breathe. Make them take a deep inward breath, because this fills their lungs with air, which then gives them a straighter, more visually appealing body. It makes an ordinary guy who's posing for you more of a "real man"; it gives women posing for you larger busts and again makes them visually taller. It'll definitely give you a better photo.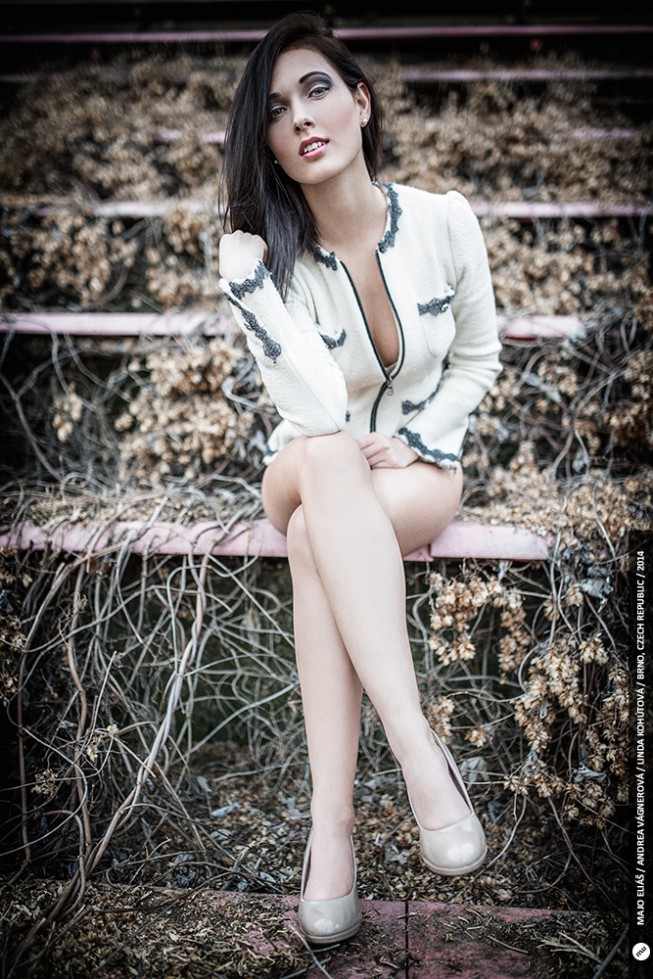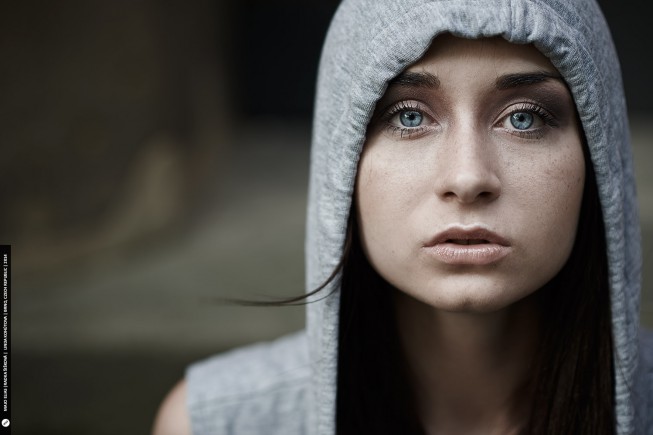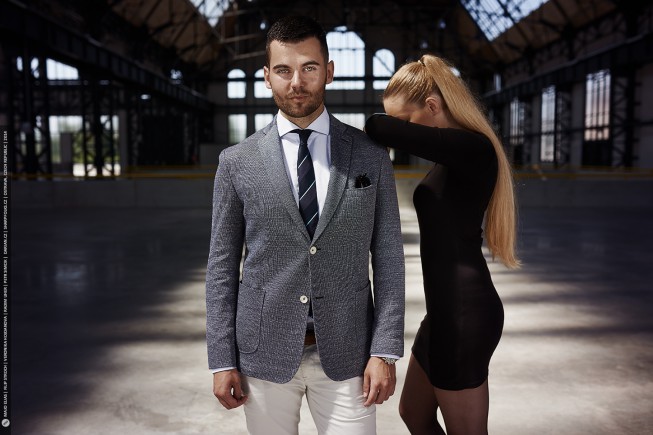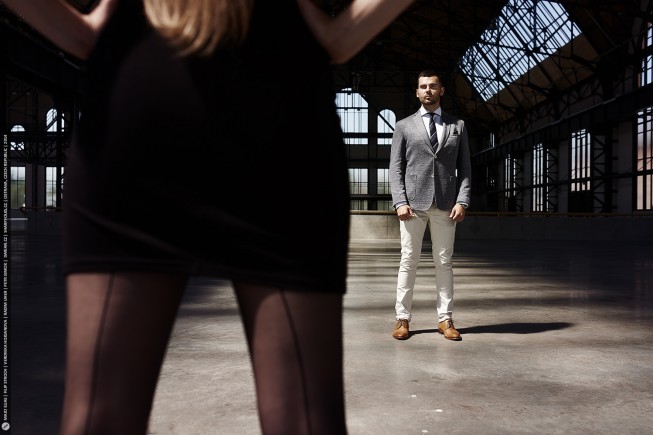 Highlighting the Collarbone
Breathing in also helps emphasize the model's collarbone—and that's important to emphasize. You especially want a very visible collarbone for nudes, topless photography, and glamour photography—in short, wherever there's a bared neckline. A highlighted collarbone makes the neck stand out from the body via the shadows it throws. This gives your model a longer neck and more "tallness" overall.
Tongues Up!
This next little trick is mainly useful when shooting in profile. Simply make the model lift their tongue to the roof of their mouth, and their neck muscles will tense a little. This helps visually separate their chin from their neck. This trick is also useful for people with unusually round faces.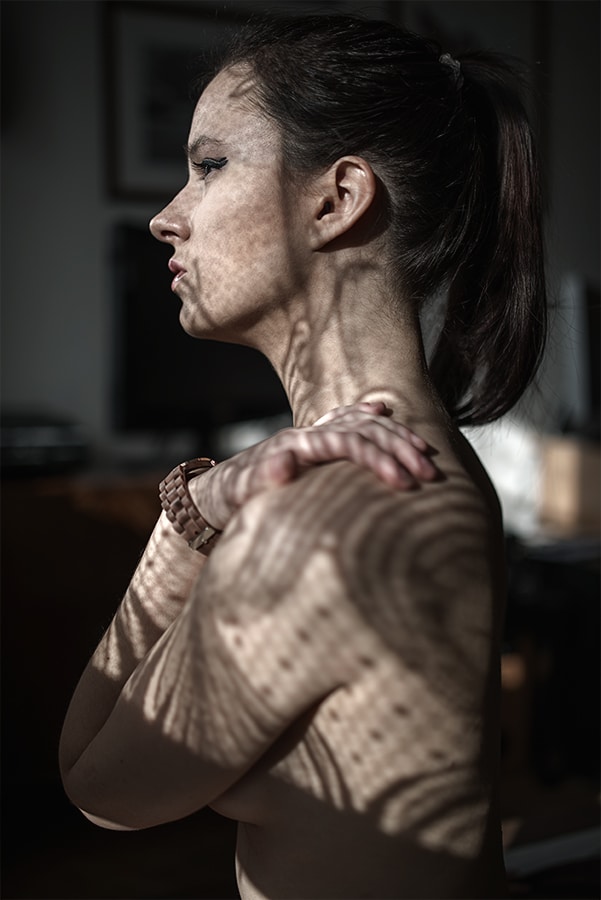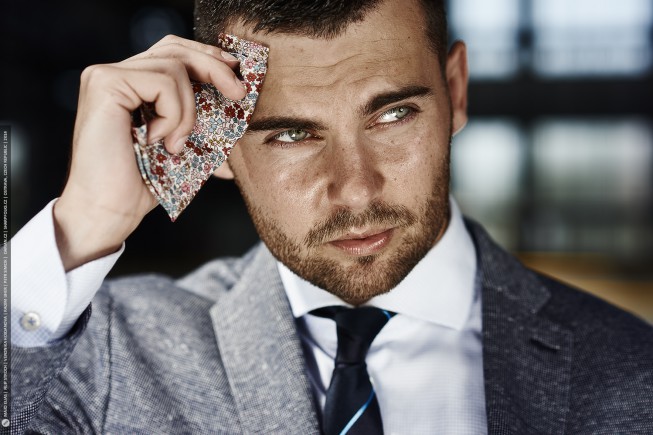 Just don't forget that in posing as in anything else, there's such a thing as too much of a good thing.Try to keep the model looking natural in each shot, and use your own judgement as to whether or not these posing tricks actually make your particular model look good. Remember, for the moment, you are their mirror. Taking posing tricks too far can give your model an unnatural pose—a bad pose.
And don't forget: Zoner Photo Studio will help you with the retouching and some finishing touches of the portrait.