Make New Year's Fireworks Shine in Your Photos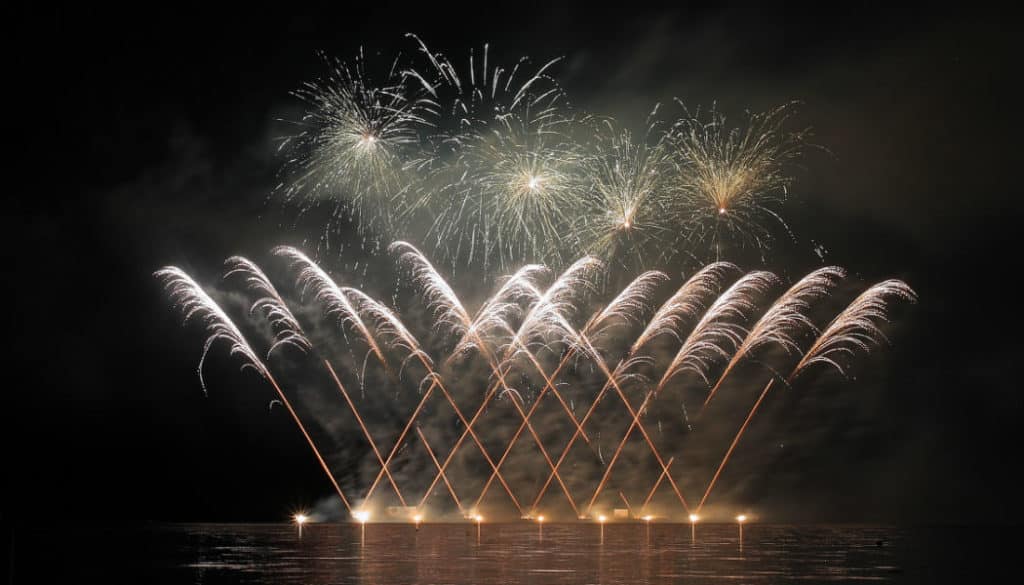 This isn't the first time we've written here about photographing fireworks. But it can't hurt to review the basics and get inspired (with some fiery photos from Zonerama) before New Year's Eve arrives—by that time you'll be busy with preparations all day, and you won't have time to study guides like this one.
Photography-wise, one kind of fireworks event isn't that different from the next. When your goal is to have impressive fireworks photos in your collection, the basics for taking them are basically always the same. Although… for the New Year, you'll appreciate one extra: warm clothing.
Basic Equipment
The equipment you can't do without includes your camera, its memory card, and a tripod. You'll also appreciate a remote trigger, so if you have one at home, bring it in your photography backpack. Also don't forget to charge your camera battery or bring spares, because cold weather makes batteries run down quickly. Last but not least, you'll appreciate a headlamp or other light if you can't work with your camera "blind."
Basic Camera Settings
If possible, turn off all the camera's automation—for both exposure and focus.
Set the smallest possible ISO—that minimizes your digital noise—and set an aperture around the f/8 to f/16 range. Set the exposure time depending on how much motion you want in a photo. With a short exposure, you'll freeze a geyser in the sky; with a long one, the patterns will blend together and create some very interesting pictures.
Ideally you should switch your camera into BULB mode, where the shutter is open until you press the trigger. Focus on the fireworks launch site, or out to infinity. Then wait for it all to begin.
Choose the Right Site and Compose Creatively
Once you know where the fireworks will take place, that's one concern out of the way. But be sure to go to the site in advance and find the "right" spot to stand—the one that will give you the best pictures. Think in advance about whether you only want to capture the dancing of colored lights, or you want for the fireworks to complement a broader composition instead.
Fireworks Over the City
A city, village, or houses under fireworks give the phenomenon scale and context. Place the horizon with care. You'll usually want to place it in the bottom third just like in a classical landscape photo, because here too you're basically photographing the landscape. With the difference that you have colored lights in the sky instead of clouds. But here, too, exceptions exist.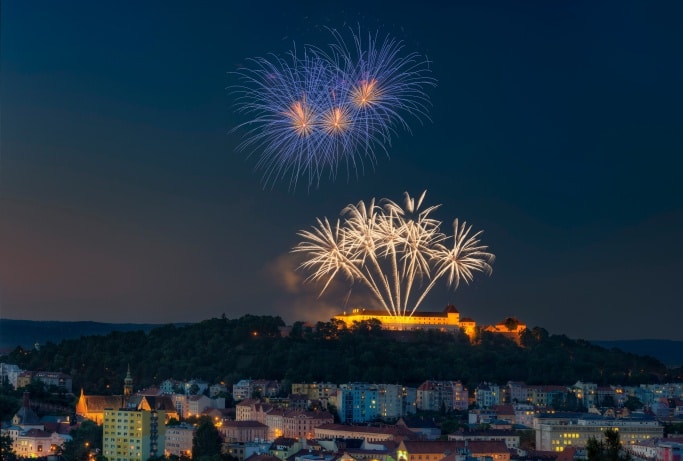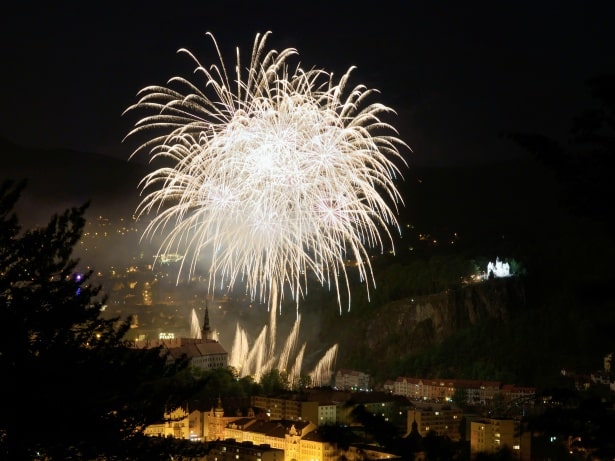 Water Surface
A water surface complicates your composition a bit, in that your picture has to leave room for both the fireworks in the sky and their reflection on the surface (or at least a part of it). On the other hand, the reflection amplifies the picture's overall impression, making it unique.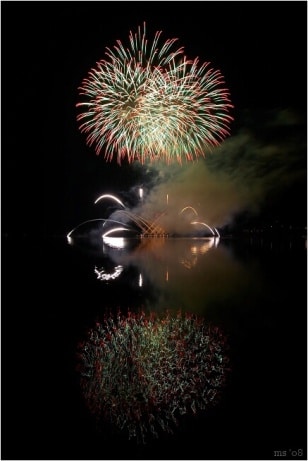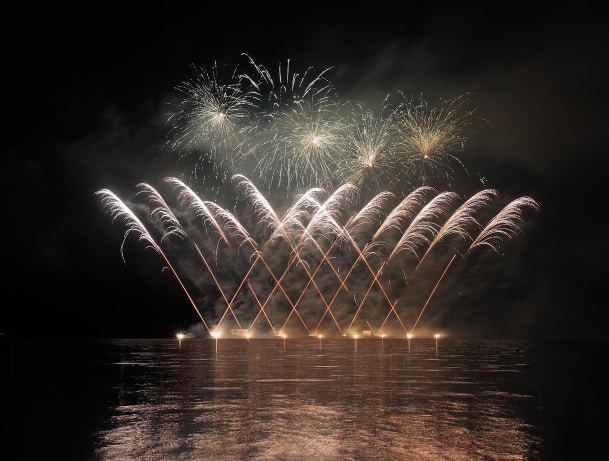 Foreground Objects
Having something in the foreground can really spice up a fireworks photo. But bad lighting can be a stumbling block here. But if you're lucky enough to run into a scene like this on your own, or to have your own control over the lights, then give at least one picture a foreground—give it depth!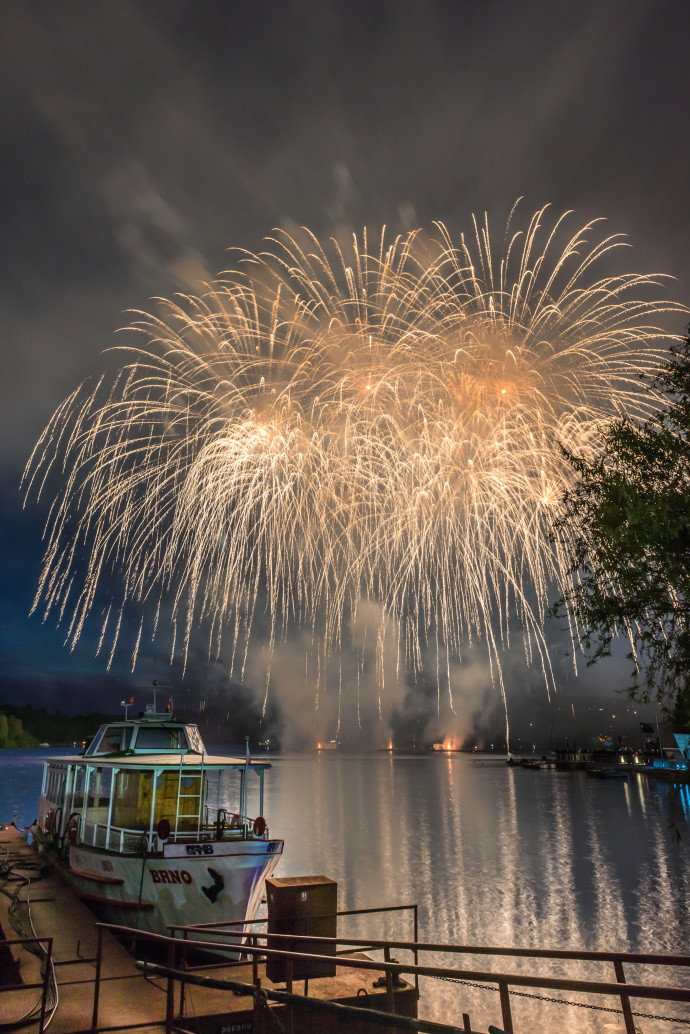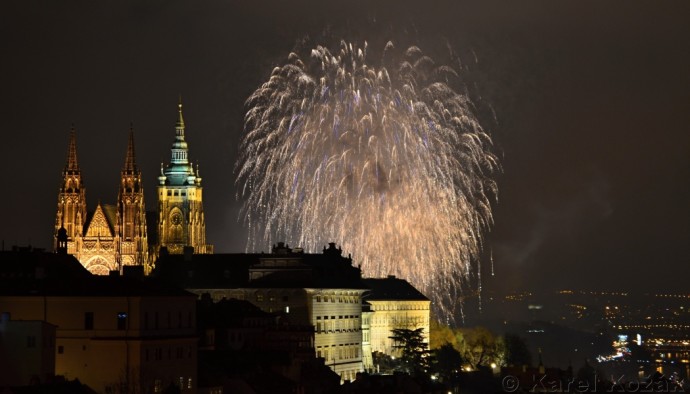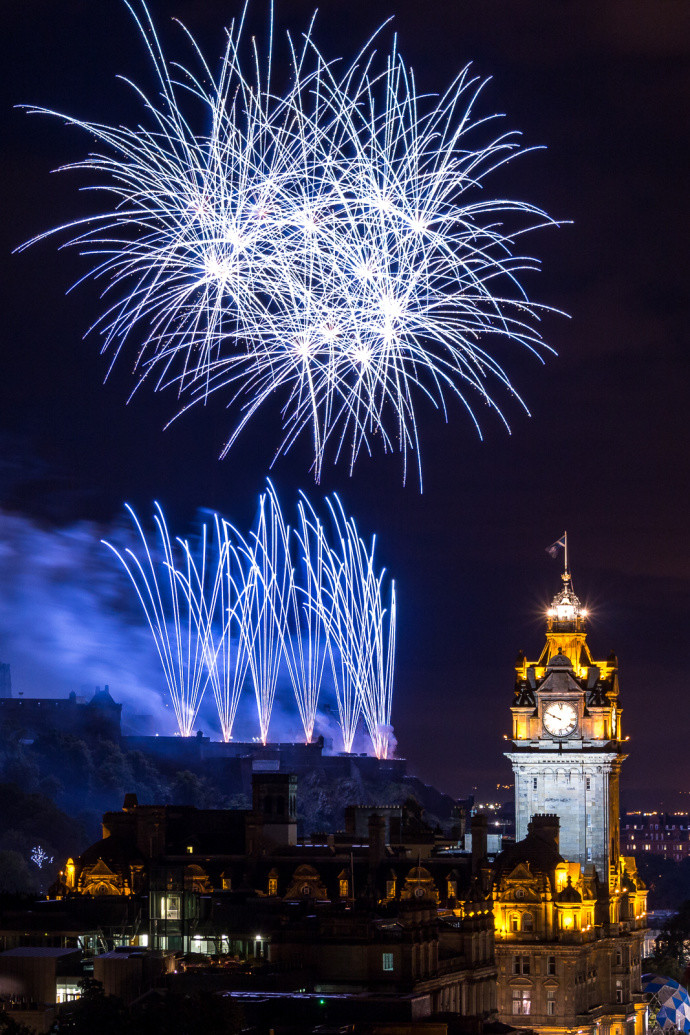 Fireworks and the Street
Showing fireworks against sweeping cityscapes isn't the only way to put fireworks into context. Find a high-up place and capture life on the street as a key part of the whole event.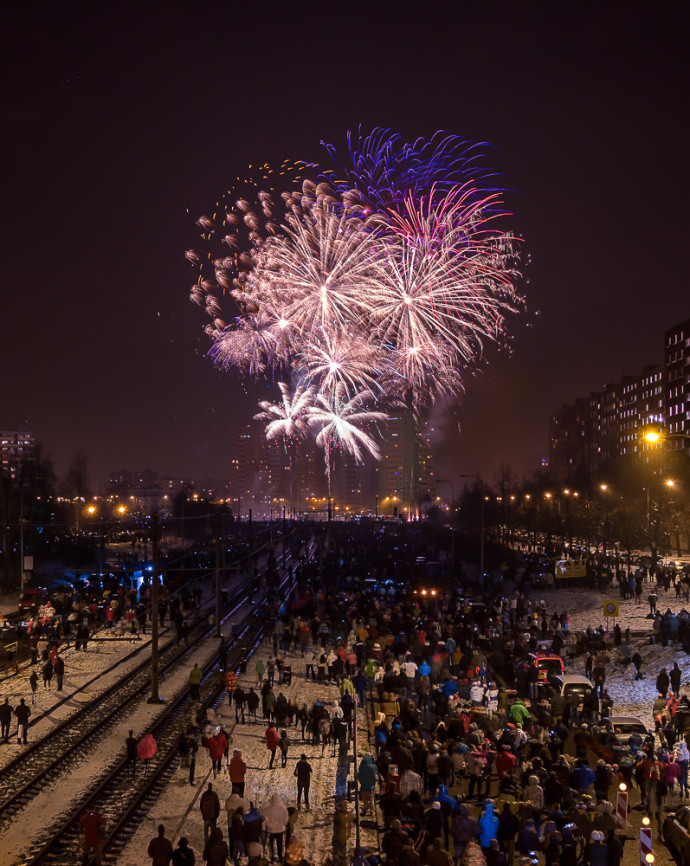 From Below
Have you ever thought of showing fireworks from right below? Find an interesting tree or building and give it a try.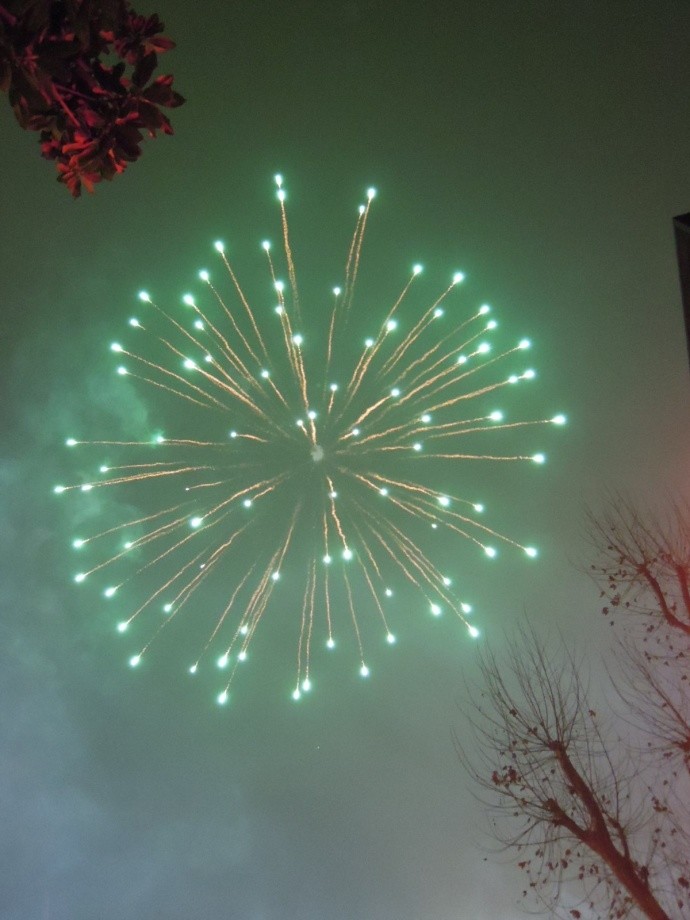 All Fireworks, No Nonsense
All the ideas above are extras on top. You can always start with "just" the lights in the sky. And that will serve you as intensive training on how to set up your camera for photographing fireworks—giving you a great foundation for your next fireworks shoot.