Preserve Your Old Photo Prints – Get Them Digitized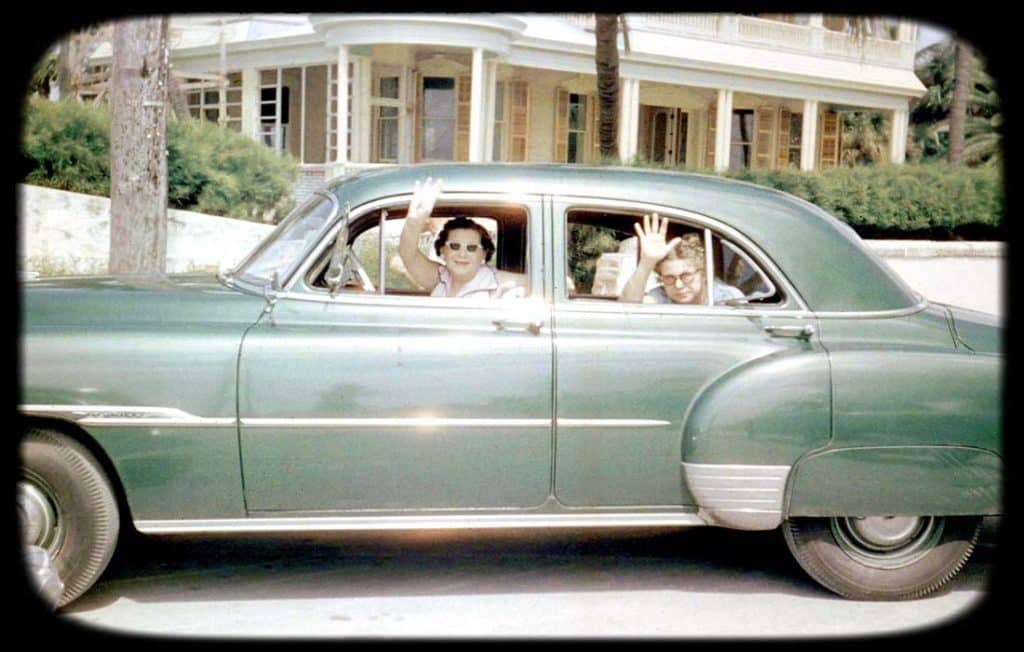 Let's (rather safely) assume that you, like tens of millions of people today, are capturing your memories with a digital camera or your smartphone. Yet, you also undoubtedly have boxes and albums full of photo prints sitting in an attic or closet. In many cases, these could be some of your most prized photographic possessions—images of long-lost loved ones or great family memories. Because those photos aren't digital, you aren't able to take advantage of the great services you'll read about in the following chapters.
So, before you embark on your digital photo adventure, we thought we'd help you take those older, printed memories along for the ride. You can scan these photos, creating digital files that you can then use to make products like photo books or share digitally via email or Facebook. There are two basic ways to go about this.
Scan Them Yourself
For significantly less than $200 you can purchase a high quality photo scanner from companies such as Epson or HP. You could also spring for a "multifunction" printer that includes a built-in scanner (this would be our choice, because it is more versatile).
Depending on the model you select, you can fit between four to six standard photo prints per scan. That's not a lot, particularly if you have a very large photo print collection. However, high-speed scanners that can run through dozens of images a minute cost over $1,000 and aren't practical for home use, unless you're running a photo-scanning business out of your garage.
Scanning your own photo collection requires two things: time and patience. It's not technically difficult. You simply slap a photo into the scanner, hit "scan" and it will appear on your computer in a folder of your choosing. If you want to get creative, you can use software typically provided with the scanner to do some basic corrections to those images as well. More expensive scanners can repair images automatically as you scan them in, saving you the work. One of the many very cool features of Zoner Photo Studio is the program's ability to connect most scanners. You simply just choose Manager/Acquire/Acquire from Scanner and that scanned image is ready to work on in ZPS.
The plus side to the do-it-yourself model is that it's a fairly low cost way to digitize your old photo prints. After the expense of the scanner, your only other outlay is time. However, you may need hours, or even days, to scan your way through a large photo collection. If you're not very familiar with photo editing software, repairing old or damaged photos may not be an easy task.
Let a Pro Do It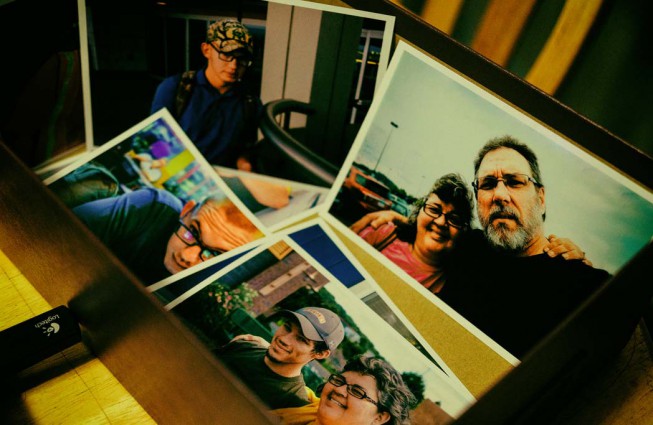 If spending hours on end feeding photos into a scanner isn't your idea of a fun weekend, you can have someone else do it for you. Professional scanning services can accept boxes or even whole albums full of photos and scan them for you. You'll get your photos back along with a CD or DVD of your digital files. Some services will even post the photos online, so you can easily email them or order merchandize, such as calendars or photo cards, using your older photos.
Scanning services will tend to cost more than simply buying your own scanner and doing it yourself, but you'll obviously save yourself the time and effort. Many scanning services offer professional retouching as well, so the images they're digitizing appear better than the original.
There are a number of professional scanning services you can choose from. All of them tackle a range of formats: your photo prints, negatives, slides, and videos on VHS, MiniDV, Hi8, etc. Here are three national offerings that we like:
Scan Digital: Each photo you send to Scan Digital is hand-scanned, "optimized" and reviewed by three technicians. You have a choice of receiving your digital files on CD, DVD, hard drive or even in an SD memory card pre-loaded onto a digital photo frame. Images can also be stored in an online archive. Last time we checked, pricing starts at roughly $0.48 per image for loose photos or $0.68 for photos inside of album pages, but check the prices again if you consider Scan Digital as they may have changed.
ScanCafe: With a high quality scanning service, ScanCafe offers a lower cost (at press time $0.33 per photo) than ScanDigital for a higher-resolution scan, but photo retouching/optimization isn't included. They offer photo-retouching for $7 a photo, or more, depending on the damage. You can receive a free quote if you upload a sample of the damaged photo first.
PeggyBank: Photo scans at PeggyBank cost $0.59 and each scan is uploaded to the company's PeggyVault—an online storage service that can store your scanned images, or movies, for free. Any image scanned to the vault can be downloaded to your computer, for free, at anytime. You can also order a $20 DVD of your images or have files scanned to a USB flash drive. We think the flash drive is a great option because they will generally last far longer than DVDs, they're not prone to scratching, are easier to store and far more likely to be accessible on future computers. (Many computers, such as Apple's Mac line, no longer offer CD/DVD drives built-in).
And remember,  keep all your memories stored at Zonerama.com, our free, unlimited photo-cloud service. As a vital back-up to your entire image library and also as a great way to gain instant access to your images, Zonerama.com is a smart, secure and valuable addition to your imaging bag of tricks.