Ricoh/Pentax Marriage Was a Good One Afterall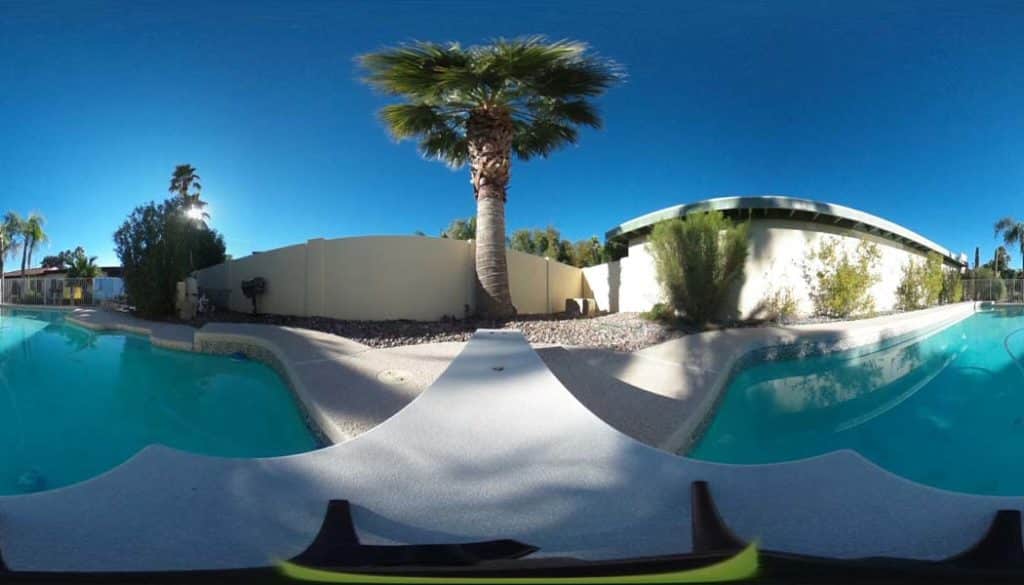 Let's be honest, when you think of Ricoh you immediately think of copiers, right? Well, when Ricoh purchased Pentax back in 2011 the move raised some eyebrows in the photo world as many wondered what a company primarily known for office products was doing in gobbling up a small, but very well respected camera maker.
Those that loved the Pentax camera brand, known as Pentaxians, held their breath as the move was announced as their beloved company, with it's very solid line of medium format models, quality DSLRs, reliable compacts and rugged WG line of cameras, was sliding under the Ricoh umbrella. Ricoh? Really?
Fives Years …And Counting
It's been five years since the acquisition as the copier dust has clearly settled, revealing a marriage that has produced some of the more innovative product the industry has seen in years. Interesting is that fact that Ricoh's original strategy was to continue to produce the high-quality Pentax 645Z medium-format camera at less than half the price of existing products in the medium-format market. The hope here was they would be priced in an effort to make pros reconsider the medium format category, and benefit from the many advantages it delivered, at a far more reasonable price.
While strategy didn't exactly light the photo world on fire, the release of the Theta line shortly thereafter most certainly did.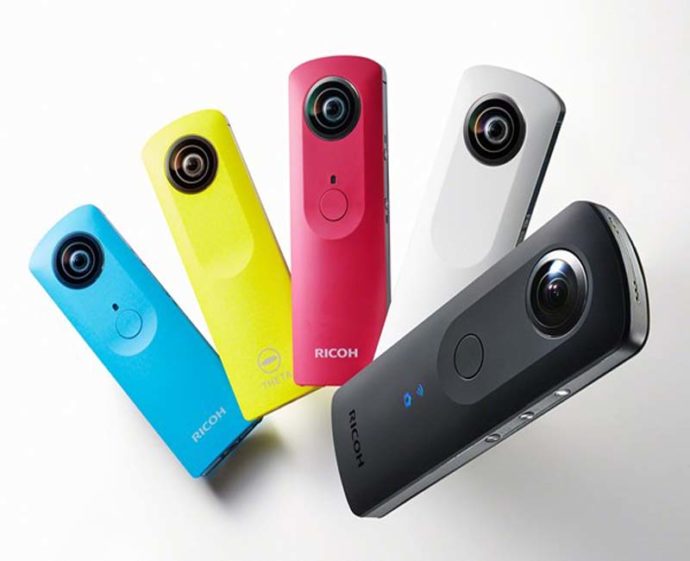 Theta Way To Go!
The company is quick to tell you that the idea for the 360-degree Theta camera came from 180º lens cameras that were making noise in the auto industry on car bumpers. That brainstorm came from Jim Malcolm, the gentleman Ricoh hired away from Sony to be their president, a move that turned out to be a really good one. Malcolm is the one that first suggested putting two of those lenses together to create a complete 360º spherical camera.
The company was off and running in the 360-degree category and have just kept building on the first Theta model, a single-shot, 360º spherical camera. After that came a second gen model that added video at 15 frames per second and now the company has recently released the Theta S that offers higher resolution sensors that create 14 megapixel still images and Full HD 360º spherical video.
The company first produced the Theta with the notion of seeking new opportunities in the market – and this notion has caught fire. The camera's unique design and quality optics have grabbed more than a few headlines and essentially launched a category.
360-Degree Market Actually a Thing
Many industry experts feel the 360-degree camera market, in much the same way it took years for GoPro cameras to become a staple in the video production marketplace, will slowly catch on. For now, the Theta line and 360-degree photography remain a niche category but one that photographers are discovering gives them new ground to cover and new a style to show off. Where it will go as of right now is anyone's guess, but several companies have followed Ricoh's lead here including GoPro, Nokia and yeah, Samsung – so it's a market that is clearly growing, not shrinking.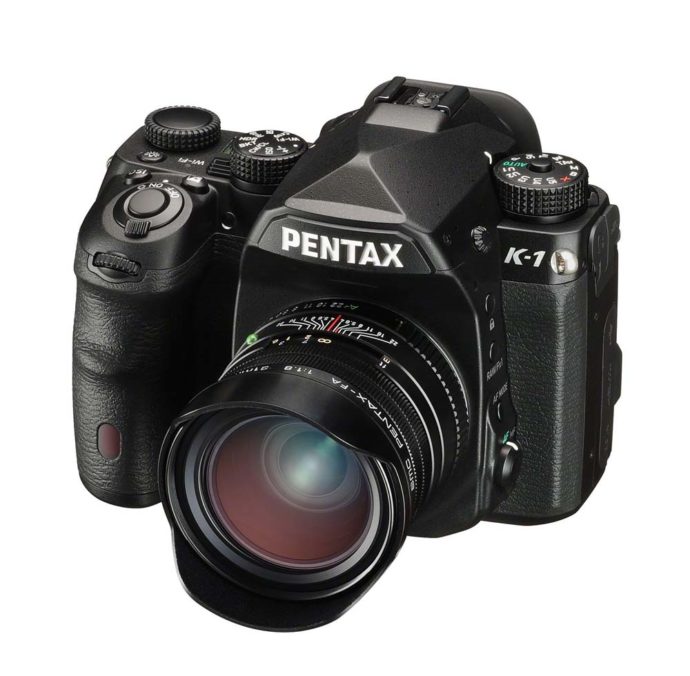 And let's not forget Ricoh Imaging America also continues to produce a very solid product in the Pentax line as the recent intro of the Pentax K-1 has been met with rave reviews as the company successfully jumped into the full-frame DSLR market. This was yet another play for Ricoh as they saw an opportunity to grab consumers away from the more entry-level brands with APS-C-format sensors by dangling their full-frame K-1 at a much lower price point. The early returns here look promising.
Award Winning
And, though it wasn't as if the Ricoh/Pentax marriage needed any sort of validation, but perhaps the cherry on top of late is the fact the company recently won two Technical Image Press Association (TIPA) awards – The Pentax K-1 won in the "Best Full-Frame DSLR Expert" category and the Ricoh Theta S spherical camera won "Best Design." For those that don't know, TIPA is an independent, non-profit organization comprising the chief editors and technical editors of 27 leading photo and imaging magazines from 15 countries across five continents.
And lastly, there appears to be no truth to the rumor of a combo copier/camera from the pair anytime soon…and that's more good news.