From Selfies to Mini-Me's? 3D Scanning Tech Going Mainstream
We've talked a good deal about 3D imaging tech in this space over the course of the last year and there continues to be a great deal of news happening in the area as we roll in 2015.
However, what may be at the heart of 3D imaging tech moving forward is what's happening with 3D scanning tech of late. Some revolutionary stuff to be sure and it's innovation that could be a big hit with consumers later this year and beyond.
Move Over Selfie
Are you ready for your 3D headshot? The tech for doing this is already starting to turn up at retail as we eyed a few beta in-store 3D booths at CES set up to do exactly this on a limited scale. Companies like Uniqlo and of course 3D pioneers MakerBot Store are currently allowing consumers to capture their bust or whole body via scan for subsequent output as very cool and fairly accurate miniature statuettes. Selfies? That's like so 2014.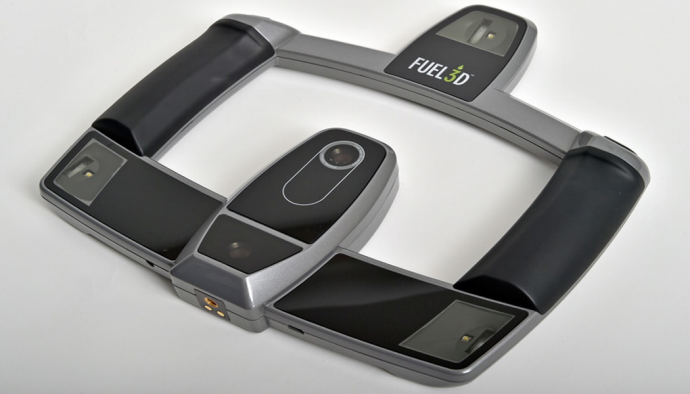 And Fuel3D is busy readying their crowd-funded 3D scanner dubbed Scanify for market later this year as well. The company is ready to launch what is essentially a handheld, point-and-shoot 3D scanner that is capable of quickly capturing extremely high-resolution, full color 3D scans in under a second. We're guessing this device has to be one of the fastest, easiest to use consumer oriented 3D scanners on the market. Toss in a roughly $1,500 price tag and the implications here are as intriguing as they are vast. We are told the resolution items are scanned at makes the device ideal at producing highly detailed 3D objects.
And don't forget Intel is part of this 3D scanning mix as well as they debuted their RealSense 3D tech at CES and absolutely wowed attendees. The technology involves a set of 3D cameras: a conventional camera, an infrared camera, and an infrared laser projector. Together, the three lenses allow the device to infer depth by detecting infrared light that has bounced back from objects in front of it.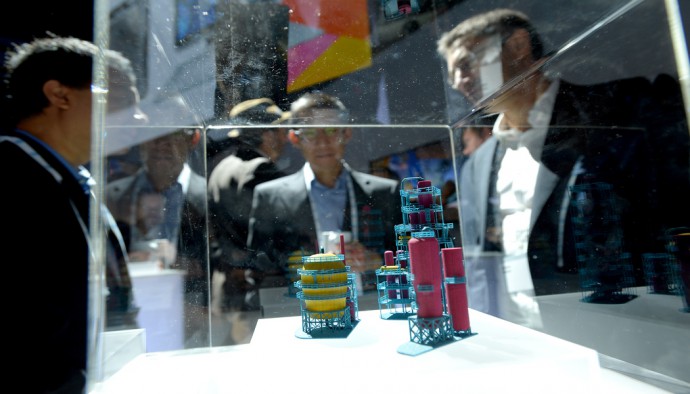 Intel has already partnered with HP on the output side of the equation with HP's Multi Jet Fusion 3D printing technology. This HP tech relies on the company's proprietary HP Thermal Light technology to 3D print full color objects at 10x the speed of other 3D printers with even greater strength and durability. The ability to 3D scan faces and household objects for 3D printed replicas is just one of the multitude of applications this partnership holds.
Another, much smaller company, itSeez3D, has upgraded an earlier mobile 3D scanning app they had to now handle full-body scanning for 3D printing from an Apple device.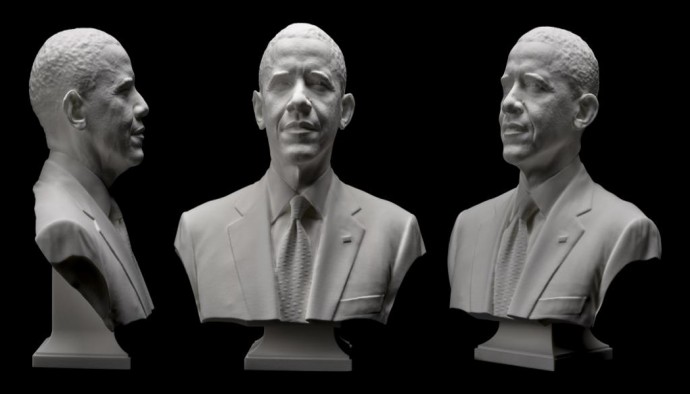 Need further proof this tech is gaining steam? How about President Barack Obama recently having a 3D bust printed by Smithsonian using new AutoDesk/3D Systems technology.
I'll say this about where 3D imaging is now and where it may be headed. I know the consumer has been largely blasé about 3D tech in general – whether on HDTV's or in cameras to date. But I'll tell you, when you have one of these 3D figurines printed out and handed to you it's a very unique and exciting experience – one that may transcend what you're thinking this tech can currently do.
And I think this Millennial generation might just find the notion of owning their very own Mini-Me very enticing.
Is 3D too fancy? It's relief you can always stick with 2D photos in Zoner Photo Studio.