Send a Paper Postcard. Zoner Postcard!
Have you already sent a postcard using the Zoner Postcards app? Yes? No? No matter—the summer is here: a great time to tickle your family and friends with a unique postcard. It's really simple!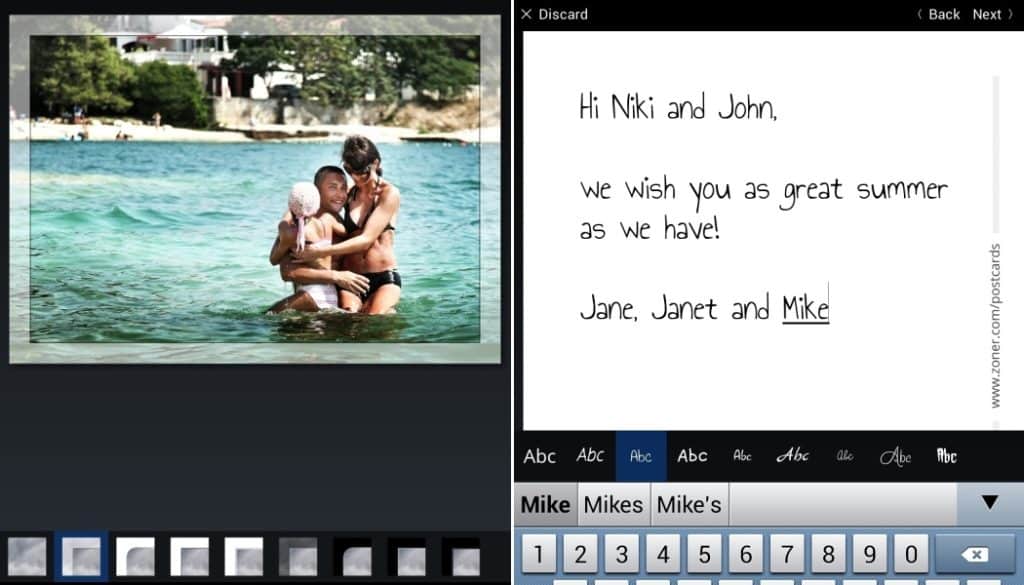 To turn your very own photo into a postcard, install the Zoner Postcards app or Zoner Photo Studio – Edit&Go, choose a great photo, add a message, fill in an address, and send the card. We'll do the boring part—we print and post the card for you!
Creating and Sending a Card, Step by Step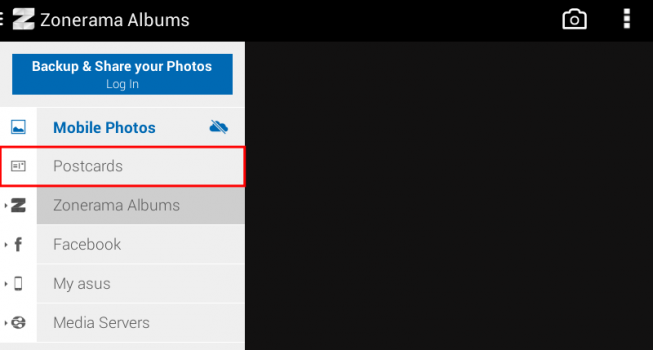 If you are running Zoner Photo Studio Edit & Go for Android, use the Postcards item in its left-hand menu. The rest of the steps are the same as for the Zoner Postcards app.
You can also log in to your Zonerama gallery and work from photos that you've uploaded there.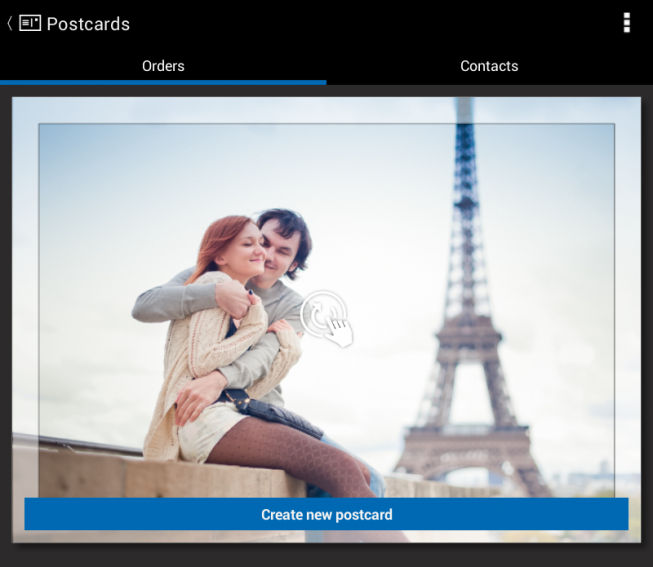 1. Start by choosing a photo.
Click on Create New Postcard, and then click the +. Choose the photo you want to use, then click Select to confirm.
2. Choose a frame that goes well with the photo, or leave the picture unframed if you wish. Either way, confirm your choice by clicking Next at the top right.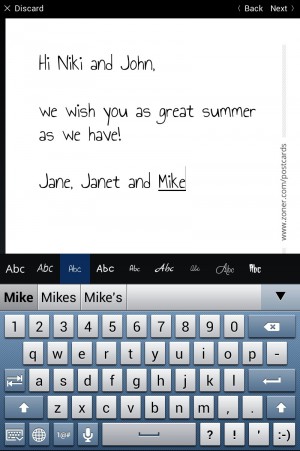 3. Enter the postcard text and choose the font that you'd like to use for it.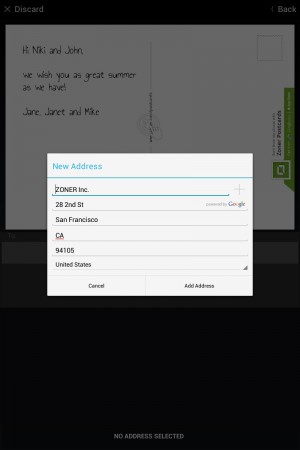 4. Give the address. The address is stored in the app, so you don't have to fill it in again if you want to send another postcard to the same person in the future.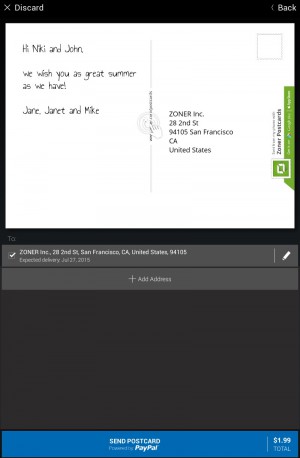 5. To send off the postcard, click SEND POSTCARD. The app will ask you to pay via Google Wallet or PayPal, and once you do, your card is sent.
Zoner Postcards Service Rates


Regular 4″ x 6″ postcard sent to a US address and other countries– PayPal: $0,99  // Google Wallet: $1,19
Regular 4″ x 6″postcard sent to the Czech Republic – PayPal: $1,49 // Google Wallet: $1,99

After installing the app, you can also send a card from any photo browser at all, by tapping Share.
Don't you have smarthphone? Use also our website app.
Last updated 21. July 2015