Squirreling Away a Few Imaging News Nuggets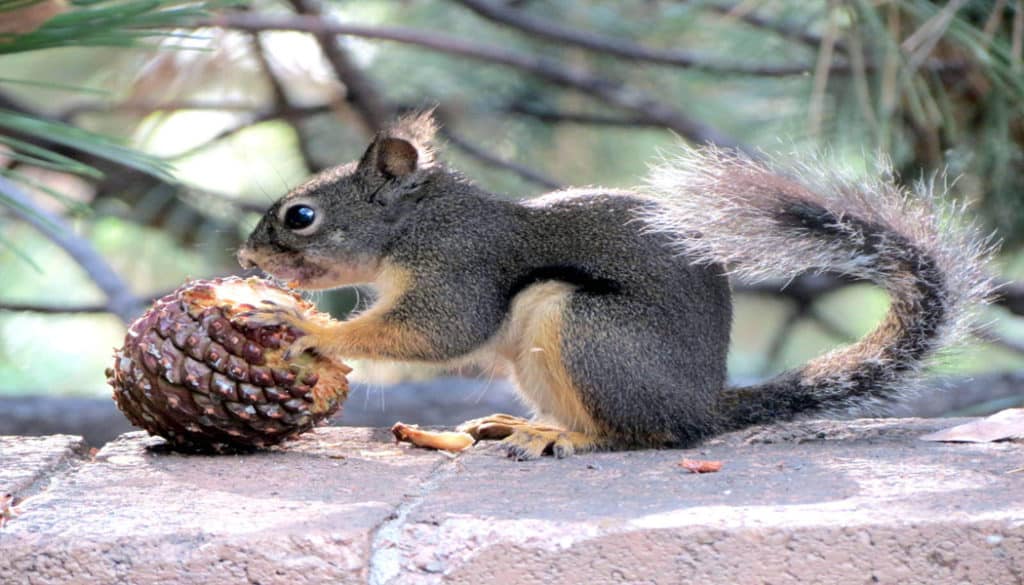 Once again, as a service to our busy readers, like so many squirrels gathering nuts for the winter, we've gone out and gathered a few imaging-related news items we have a hunch you may have missed over the last several weeks as summer has slowly faded in fall.
From a new wrinkle on Facebook to a legal battle over just exactly who snapped a Monkey selfie. As the saying goes – may you live in interesting times…indeed.
Facebook Now 360-Friendy
We recently told you about YouTube opening up its world to 360-degree interactive videos that you can "move around" in while watching. Well, now you can add Facebook to the list of social media giants that will accept immersive video uploads with the announcement that they too will support the uploading of virtual reality videos.
Okay, so you still need a camera that can capture these types of videos if you want in on capturing the world "around" you but if you're not ready to pluck down that kind of dough (GoPro's Odyssey rig is about $15k) you can simply enjoy the 360-videos others are uploading.
"You'll be able to hold up your phone and the 360 videos will follow you as you turn, looking around, to experience things from all over the world like never before," explains Facebook in the announcement release.
The first 360-degree video on Facebook is an exclusive experience uploaded to promote the upcoming Star Wars movie –  and gives you a pretty good idea of what we're in for.
Serious Monkey Business
All right, so a monkey kinda takes a selfie and now an animal rights group has filed a copyright ownership claim in federal court in San Francisco on behalf of said monkey (named Naruto) claiming the animal should own the copyright to that image.
It's a theater of the absurd stuff for sure but it's accurate and the British photographer, David Slater, who set up the shot with his equipment, is not overly amused by the entire affair.
Late last month PETA filed the suit on Naruto's behalf, seeking a ruling from the court that the monkey is indeed the "author and owner of his photograph." Mr. Slater is named as the defendant in the case.
The basis of the PETA suit is simple enough as they claim that U.S. copyright law doesn't prohibit animals from owning copyright, and since Naruto took the selfie, "he owns the copyright, as any human would."
As you might expect, the image has been making the rounds, popping up everywhere (including here) and the general feeling is that no one actually owns the copyright as the picture was taken by an animal. Slater clearly disagrees with this contention and is exploring legal action of his own.
"The facts are that I was the intellect behind the photos, I set the whole thing up," he said in an email. "A monkey only pressed a button of a camera set up on a tripod – a tripod I positioned and held throughout the shoot."
I'm sure PETA's concern here is genuine but all we're left thinking is there must be better "animal rights" causes out there they could be spending their time with…no?
And Speaking of Photographer Rights…
Here's another photography-related legal snafu that is sure to raise more than a few eyebrows – as the Wisconsin state Court of Appeals recently ruled that sex offender have the 1st Amendment right to photograph children in public.
The ruling actually strikes down a law that made it illegal for registered sex offenders to take ordinary pictures of kids in public without getting permission from their parents.
The particular case that sparked the ruling centers on the conviction of a 44-year-old Green Bay man who was sentenced to 12 years in prison for photos of children.
Christopher J. Oatman was convicted of a child sexual assault back in 2002. When authorities searched his apartment in February 2011, while Oatman was on probation, they found a camera and cell phone containing photos of kids playing outside his apartment.
Although none of the photos contained nudity or obscenity, "most of the images tended to focus on the buttocks or crotch area of the children," the court writes. Despite this, in the court's opinion, "children are not harmed by non-obscene, non-pornographic photographs taken in public places."
More From Canon Expo
We briefly told you about the big Canon Expo in New York last month and there was one more potential product we wanted to tease you with – a concept 600mm f/4 lens that was designed to be significantly shorter and lighter than current super-telephoto offerings.
There was actually a working version of the lens (see below), which combines Canon's older Diffractive Optics (DO) technology with its new Blue Spectrum Refractive Optics (BR Optics) technology to, theoretically, produce a shorter more portable lens with better image quality. With regard to loss of bulk, Canon tells us the new tech allows them to reduce lens size and weight by over 30% along with removing Chromatic Aberrations.
We'll keep you posted as to when this prototype sees the light of day.
Alive & Clicking
And lastly – who says the point-and-shoot camera is dead? Well, just about everyone in the imaging industry – but a recent survey we eyed from InfoTrends claims that some 57% of U.S. 13-17-year-olds claim they are most likely to purchase a point-and-shoot camera in the next two years.
Perhaps all those millennials out there who have been snapping billions and billions of smartphone images over the last decade-plus, and never printing any of them out, are starting to think that maybe they do want a more tangible memory or two. And since the printed results from their mobile images are undoubtedly disappointing they are now contemplating a decent P&S as their "camera to make prints from."
Purely speculative, but a possible trend worth keeping an eye on.