Support for Lenses Directly in ZPS X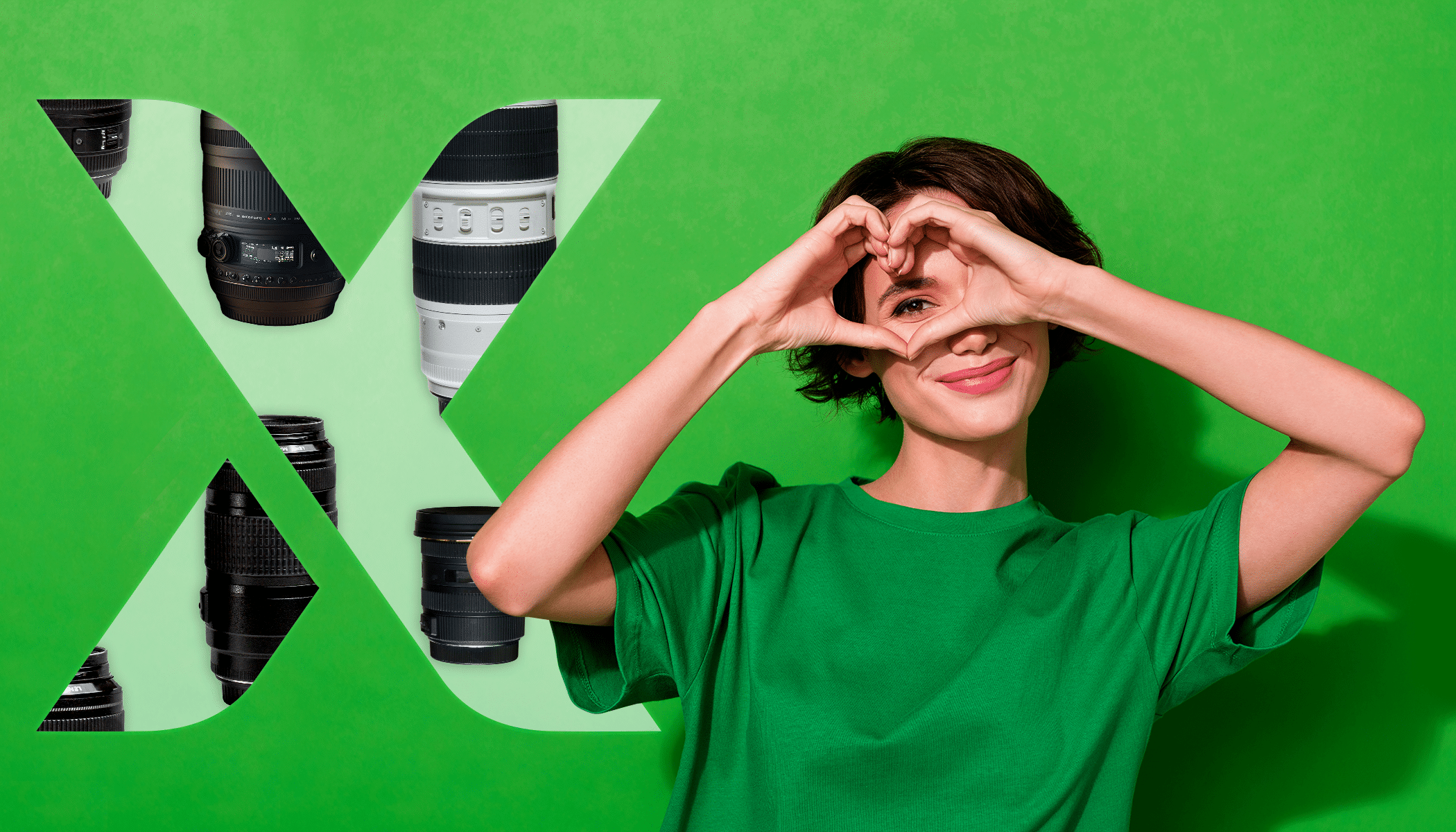 Zoner Photo Studio X continues to expand support for your photography equipment. We now support Lens Correction Profiles (LCP). You can look forward to over 1,200 supported lenses and more on the way.
The last update (fall 2022) brought native support for DCP, or DNG Camera Profiles, i.e., cameras. Now, LCP profiles are coming. Thanks to their native support in Zoner Photo Studio X, you no longer have to waste time installing a DNG converter. Everything is now built right into the program. 
What is LCP 
Every lens has some type of issue that distorts or deforms a photo to varying degrees. LCP (Lens Correction Profile) is a file that contains information about a particular lens, including information about its defects. When using LCP profiles in software like Zoner Photo Studio X, this information is used to accurately correct the photo. Because each lens has a unique LCP profile, the correction targets the exact issues of that particular lens. 
Previously, special software in the form of a DNG converter had to be installed to allow Zoner Photo Studio X to work with these profiles. As of the spring 2023 update, this is no longer necessary, and the program includes these profiles. 
How to add an LCP profile
Working with LCP profiles is simple. Open your photo in the Develop module and click the Camera and Lens (M) icon in the right toolbar. This takes you to a window where you can select a camera and lens profile.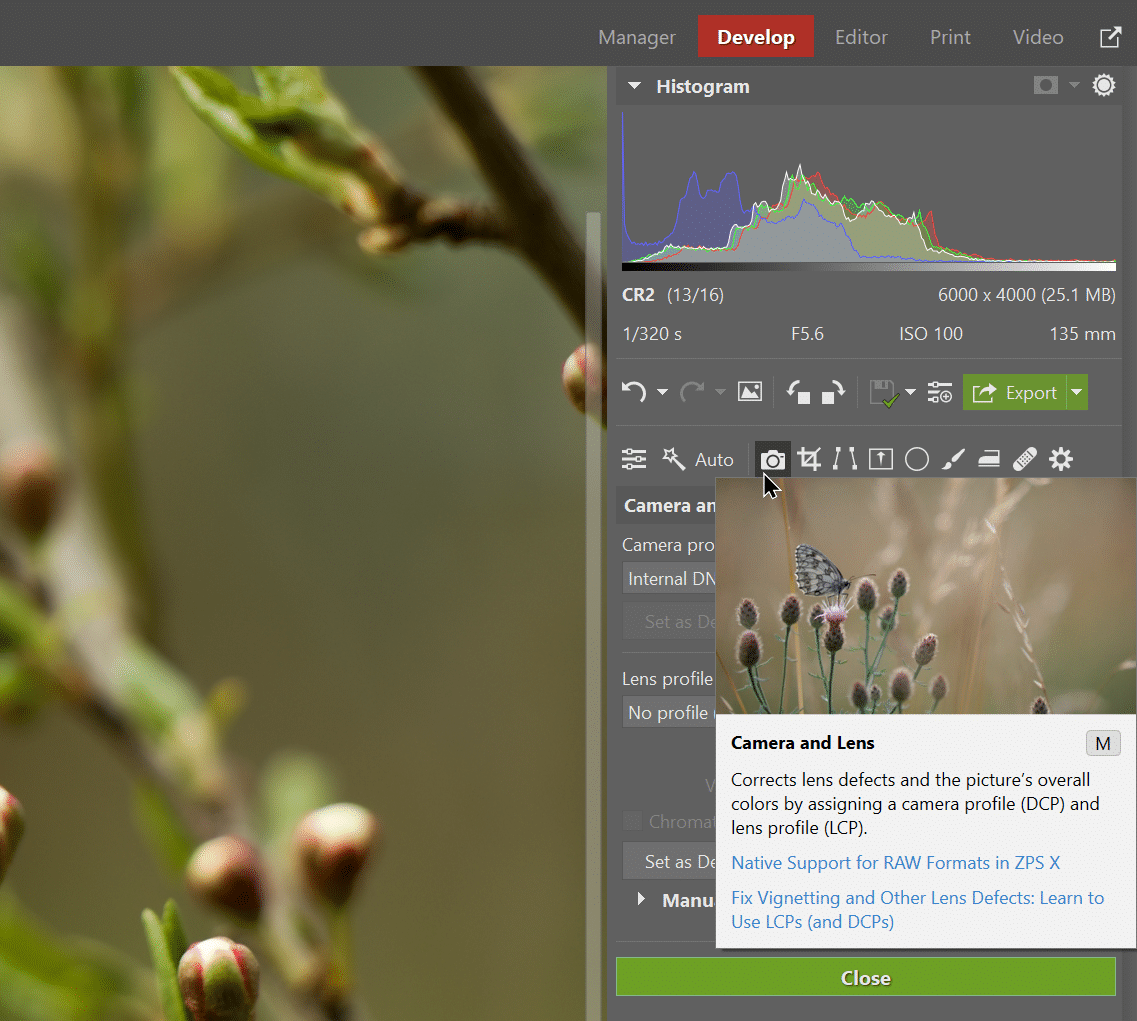 Go to Lens profile. It's a good idea to try the Choose automatically option first, which you select from the drop-down menu. The program scans available LCP profiles in the database and automatically selects the appropriate profile based on your photo's EXIF data. 
The profile is applied. You can use the Warp slider to fine-tune distortion if needed. If you don't want chromatic aberration correction to be automatically applied, unselect this feature using the Chromatic aberration checkbox. 
Manually add LCP profiles
Sometimes the exact lens model information is not written to the EXIF data when the photo is taken. The program has to search for this information using the lens' focal length and f-number. Due to this, ZPS X might not be able to find the exact lens automatically. In this case, select the Choose manually option from the drop-down menu.
Select the lens manufacturer and model from the menu. The LCP profile will be applied, and the next step is the same as for automatic selection. If you can't find your lens, but have its LCP profile, select From file from the drop-down menu. Find the profile on your computer and add it. 
We are continuing to add to our list of supported lenses, so download Zoner Photo Studio X free for 7 days with full support for all functions and try loading all your lens profiles today.