The 10 best articles of 2018. What were our most popular topics?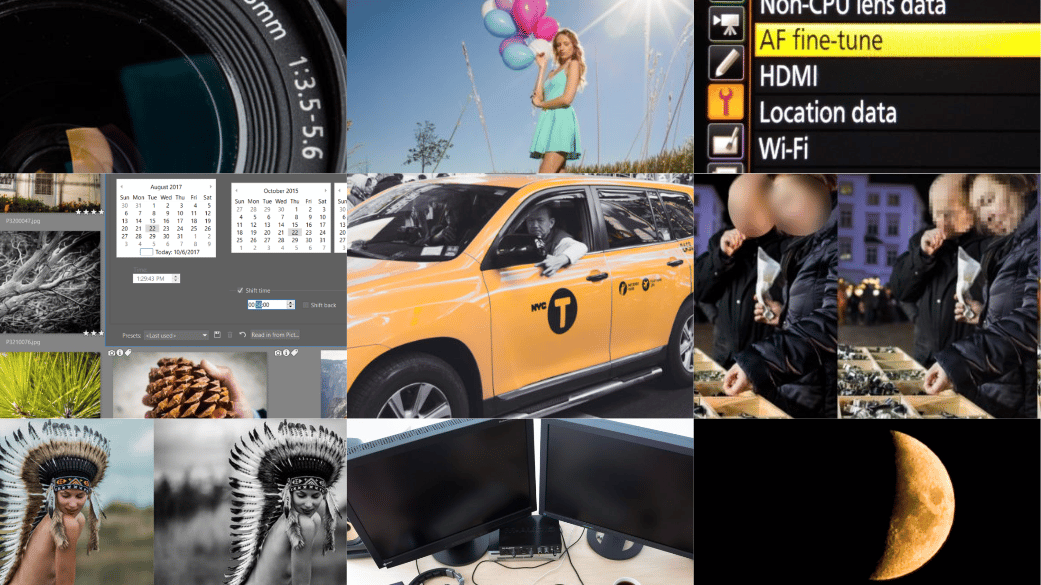 The start of a new year is always a time to look back at the old year. And we respect that tradition, so here are the ten most-read articles of 2018. Join us for a look at some of the most attractive content on learn.zoner.com.
Among the most popular articles of 2018, you'll find for example a highly-discussed article on photographic clichés. Our readers also took a strong interest in our articles on how to shoot against the light and what parts to choose for a photo-editing PC.
Naturally we'll be covering similar topics this year too. We welcome your ideas and tips for the magazine's content. Don't hesitate to write us at  learn.photography@zoner.com.
Taking pictures against the light doesn't have to mean ruined photos. Not at all. It can give you some very impressive portraits. And all you need here to keep from ending up with an unusable picture is a little skill. Take a look at the right way to shoot a portrait against the light.
Lens names are full of abbreviations, number ranges, and useless advertising. Take a look at which pieces of information are important for you and what it all means.
Sometimes you'll find that your pictures aren't completely sharp after you use automatic focus. But there's no need to throw in the towel and send your camera back to the shop to have its autofocus adjusted. With the "dot tune" method (AF fine-tuning), you can adjust focusing yourself. All you need is a newspaper, a tripod, and a little space.
Are you prepared for the clock change? If you care about preventing chaos in your collection, then that preparation includes double-checking the date in your camera. But if you do end up with a bad time or date on your pictures, here's how to fix this with help from Zoner Photo Studio.
We all want gorgeous photos. But sometimes we send our efforts in foolish directions. Clichés—endlessly repeated motifs and approaches—trap us in the talons of simple visual ingratiation and leave us creating photos that might look nice at first sight, but are otherwise uninteresting. Which clichés are these, and how do you avoid them?
Blurring faces, covering eyes with black bars, or hiding license plates. These are among the edits that a photographer has to be able to handle. Fortunately, you can handle edits like these on a computer easily. We'll show you how to blur faces in photos and also present some other ways to hide sensitive data.
Nude photography is a difficult genre. To get good pictures here, knowing your camera and preparing good lighting are essential, but still not enough—you need a feeling for working with people, and tact. So we've prepared a few tips for you about what to think about and watch out for when photographing nudes.
Nobody wants to spend all day editing their photos. And yet a lot of people struggle with this kind of problem. The reason is simple—an old and slow computer. So take a look at how to put together your photo computer right.
The moon has been fascinating people for centuries. And photographers are no exception. It attracts their lenses in all of its phases—not to mention during eclipses. But moon photography has its specifics. Learn how to photograph the Moon and configure your camera, and what to watch out for.
Almost everyone who's spent more than a little time with a camera shoots to RAW. After all, RAW lets you make bad photos average, average photos excellent, and excellent photos even better. That's because it offers significantly more image data than, for example, JPG. And thanks to this it gives you room for much better edits. So let's take a look at how to work with it.