Tips for Photographing the City
Photographing people and nature is a classic, but cities are very photogenic too. No matter whether you're in your hometown or passing through a metropolis while on vacation, if you have a camera handy, you can refine your skill at capturing hidden and public beauty. Here are a few tips for your next urban photo safari.
Even though one whole photographic category is called "street photography," that's more about the humans stalking our concrete jungles. This article isn't about street photography, but rather about how to photograph cities themselves—that is, the "cityscape" genre.
What to Photograph in Cities
If you're wondering what there is to photograph in cities, don't worry—there is a lot. You can photograph anything in the city, from sweeping panoramas to forgotten alleys to tiny details.
One Object, Many Perspectives
You can do more than just one take on a single object. For example, I photographed this striped tower (actually a decorated air conditioning outlet) in the La Defense district of Paris in three different ways: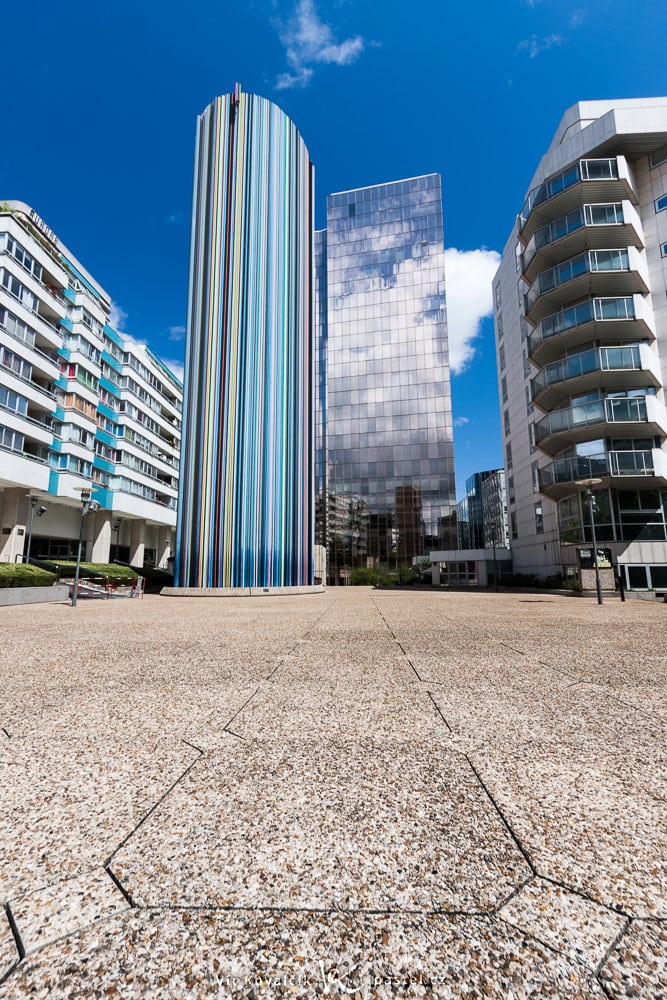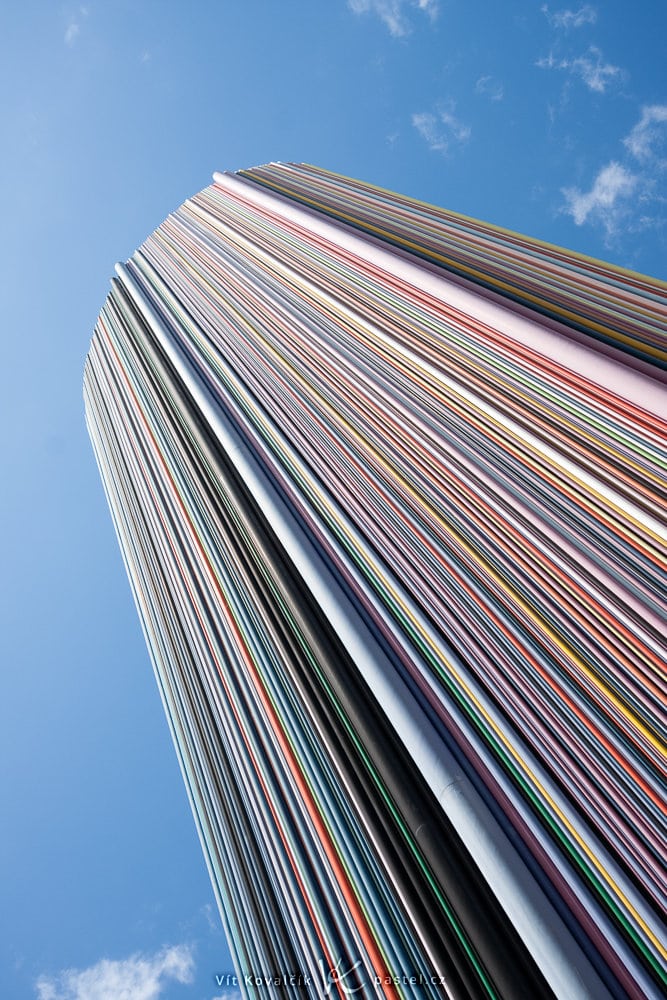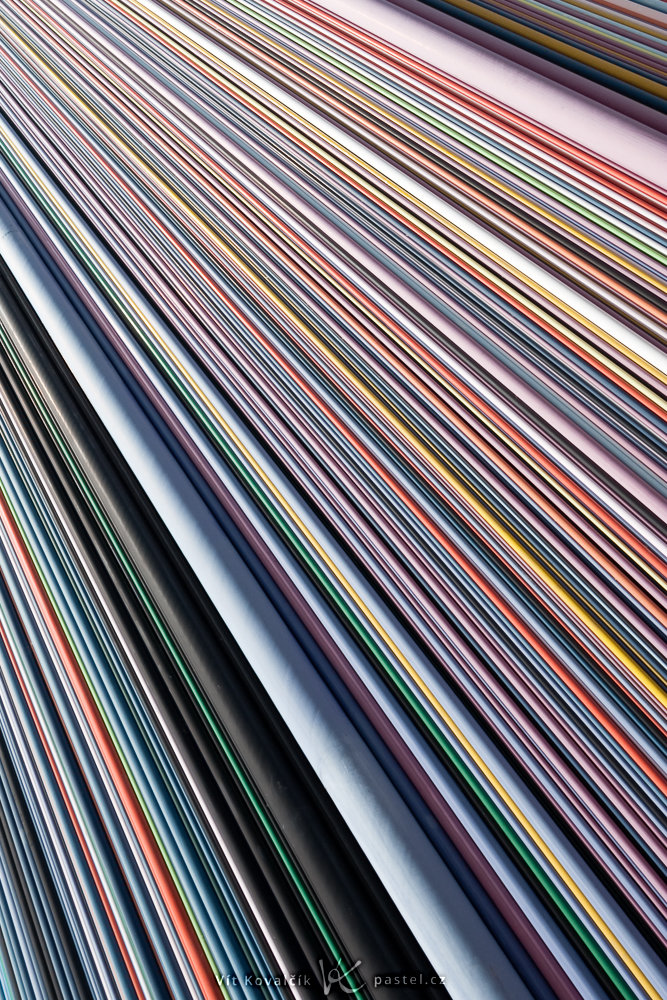 Broad Takes From Up High
Cityscape photos are the most typical city photos. Naturally these are taken from up high, which means finding a high spot to take pictures from… a common goal of mine.
For the widest distance view possible, you need to find a suitable hill: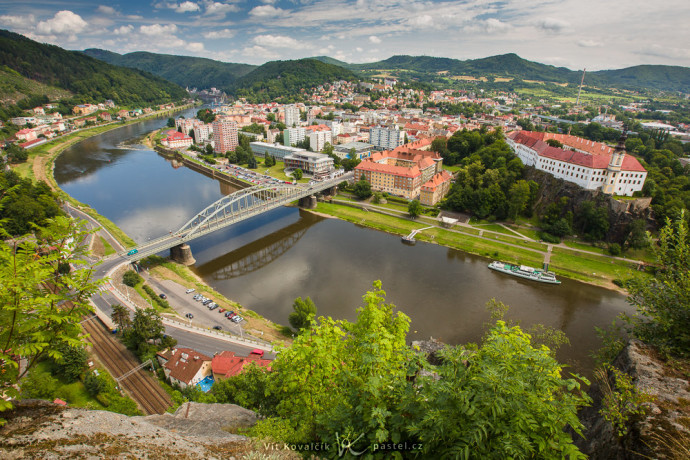 Hilltops aren't the only place to stand for taking pictures from above; you can also do it from tall buildings like a city hall, a church, a palace, or a castle. I've visited many places in my life that were uninteresting in themselves, just because they offered a great view.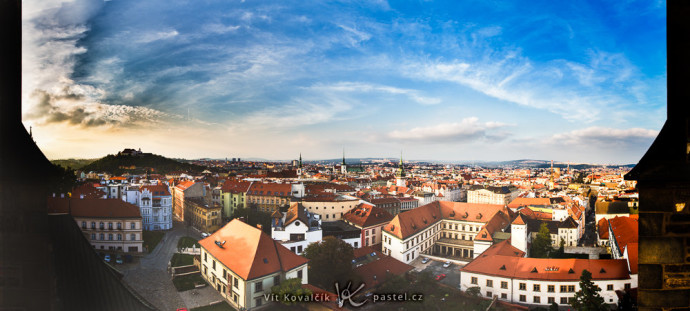 Panoramas Aren't Everything
High places like these, one that offer broad ,vistas really make you want to do panoramas. But you don't have to. Sometimes a panorama is just a long, thin noodle of a picture, boring to the eye, that was only taken because you could. And it didn't mean you should.
In some cases it can be good to go the opposite route and pull out a telephoto lens, like in this photograph taken while looking out from the Montparnasse tower in Paris, where I used a 55 mm on an APS-C sensor—so almost a 90 mm full-frame equivalent.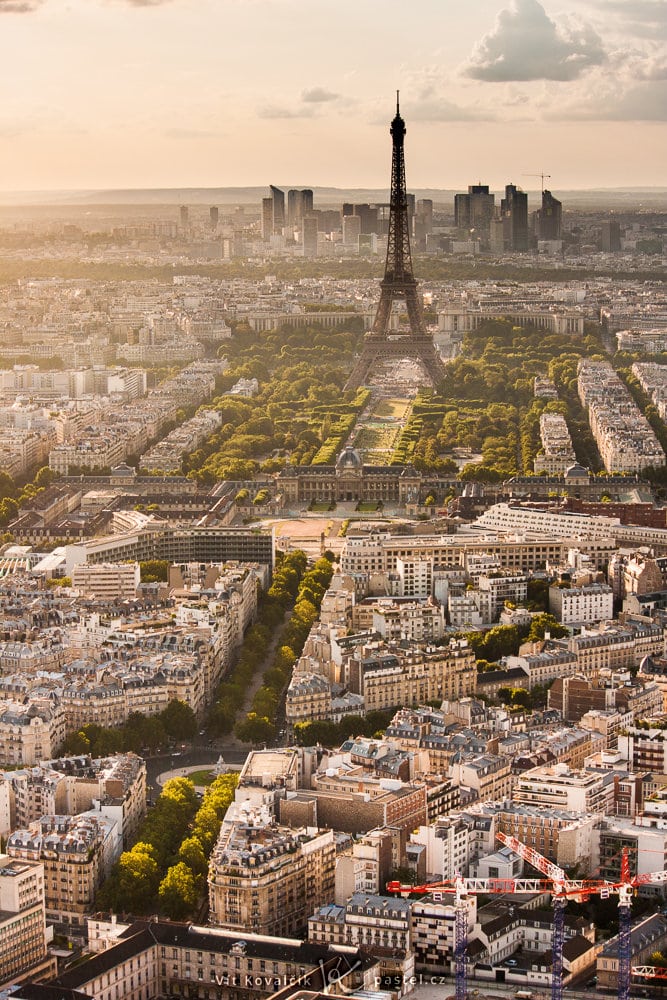 Close-ups
Close-ups represent the opposite end of the urban photography spectrum. Close-ups don't have to be as "unreadable" as the context-free stripes filling the whole frame in our opening examples. Any other places that interest you work just as well.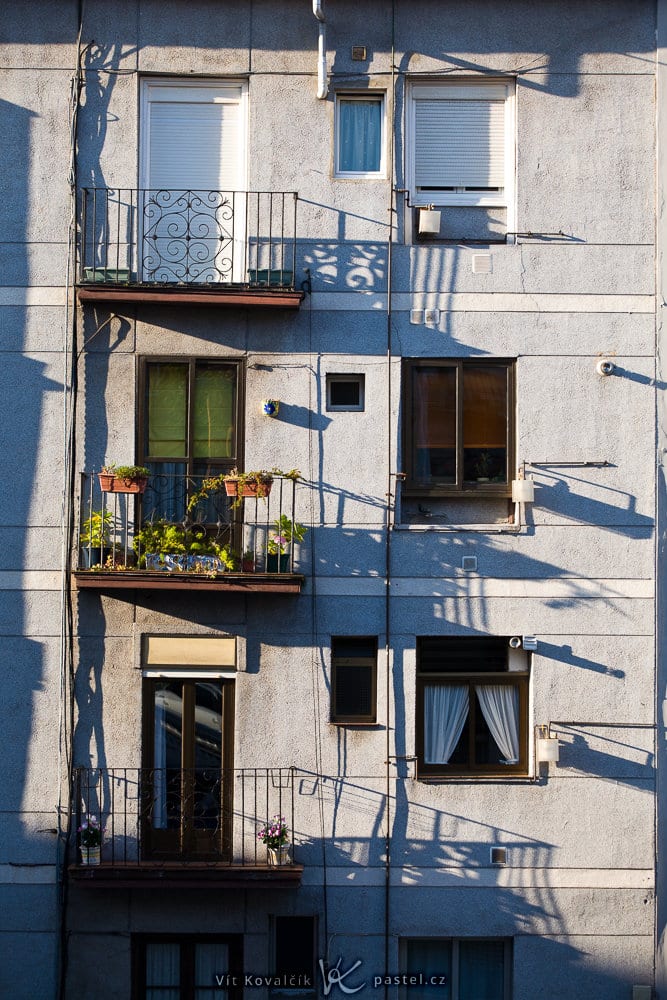 Meanwhile under a cloudy sky shadows disappear, giving you the freedom to uncover the colors around you and put them in context: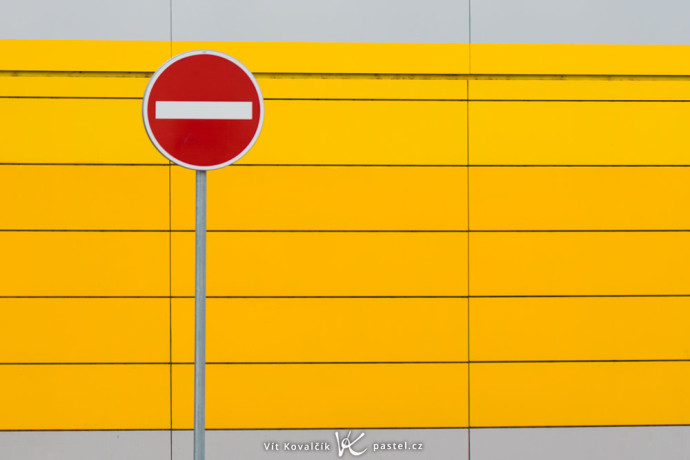 The Usual Rules of Composition
All of the usual composition advice applies for photographing cities, but some parts of it are more frequently usable than others.
Take special note of repeating elements, which appear in cities much more frequently than in nature.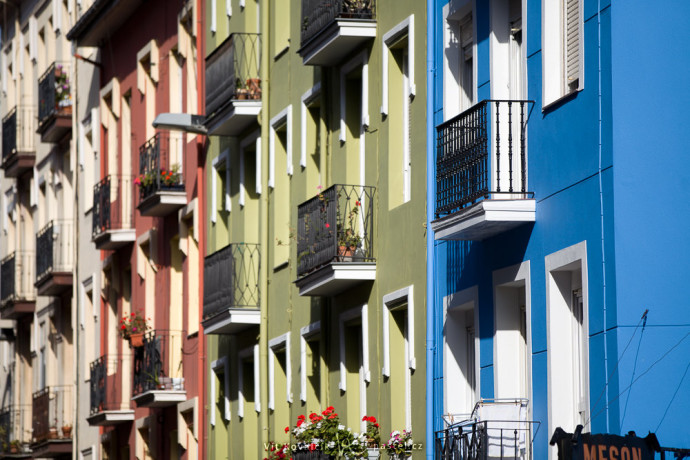 It's also useful to take advantage of the contrast between nearby and faraway objects (sometimes called framing). Take a look at how much depth the picture below gained from this technique: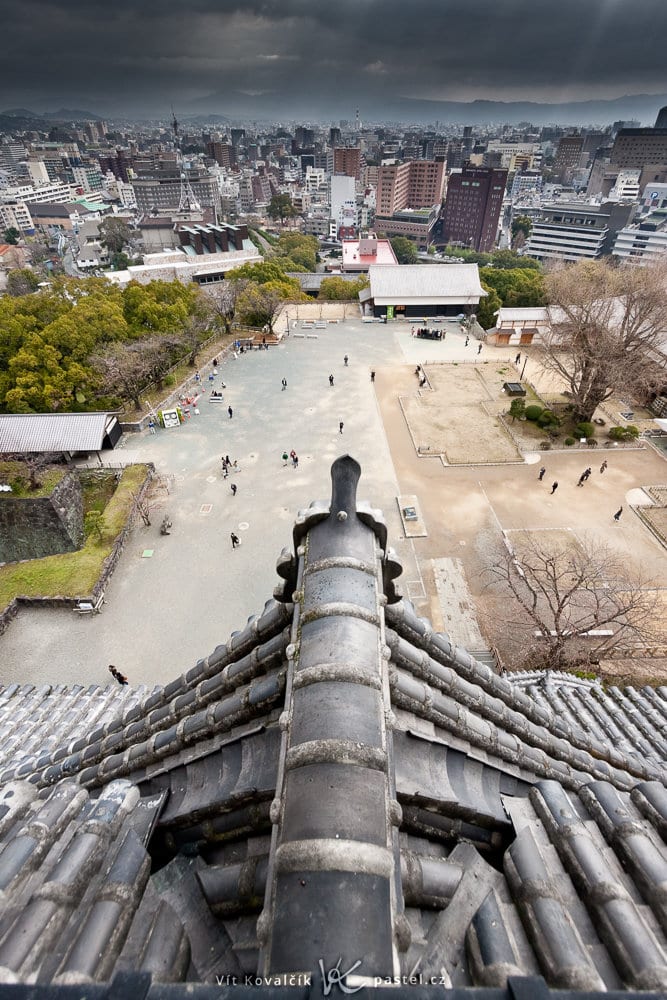 If there are sculptures close by, then you can frame using them as well: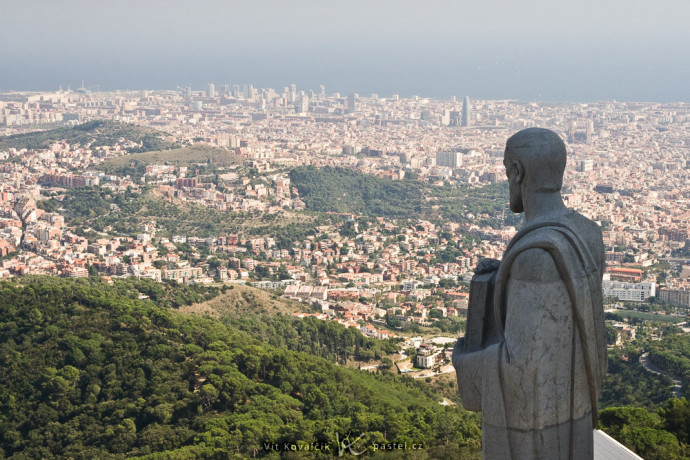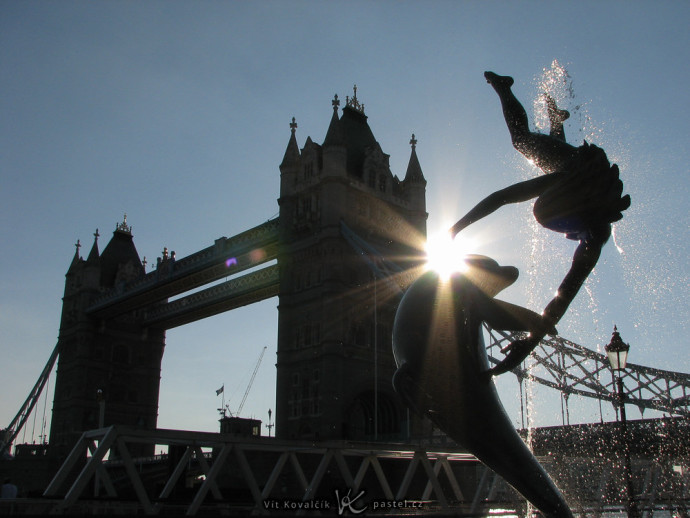 Day and Night
Cities are photogenic at night too, and if that's your style, then the winter period is ideal for you, because you don't have to wait long for darkness.
Night pictures definitely have their charm. Here again if you have a chance to stand up high, the result will be striking. The disadvantage of night photos is that if you want them to be high-quality, you'll need to carry a tripod.
In this photo, note both the night and the framing, which places the background cityscape into context: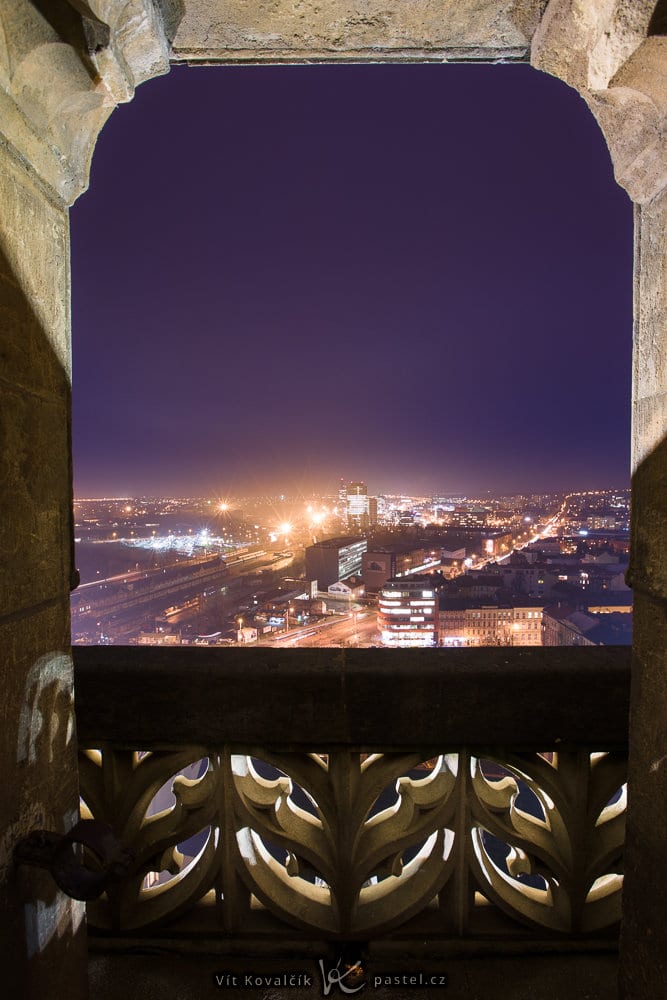 But the city looks good at night even when you're not photographing it from above. It's also impressive from sidewalk level—especially when you find subjects suitable for utilizing, once again, the rule of repetition.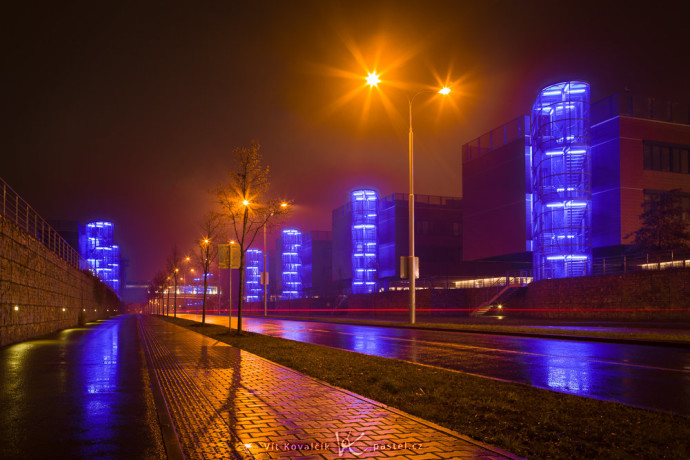 For more tips on photographing the city at night, see our article on night photography, which also mainly covers city photography.
Melding the City and Nature
If you're more of a nature photography fan, then here's a way to connect these two topics. At the edges of the city, you can often find isolated buildings that complement their surroundings. Because of that, photos from these spots feel like both city and nature photos rolled into one.
I'll close by including a favorite photo of mine: a lighthouse on the edge of Santander, just a lunchtime walk away from this city's huge residential district.