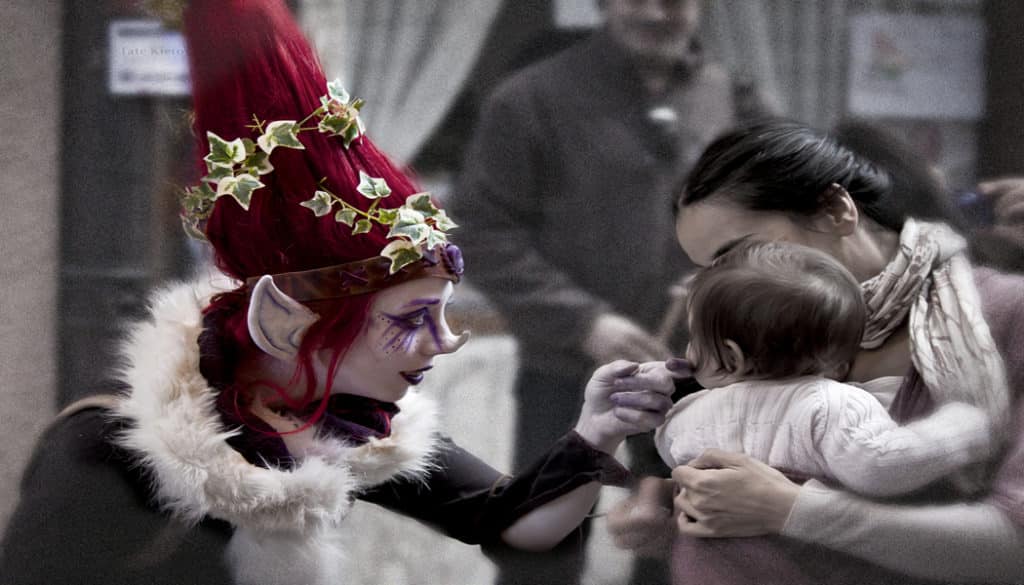 While we never profess to knowing exactly what is going to happen over the course of the year just ahead of us, it is always fun to speculate on some of the trends we think might make a headline or two over the course of the next 12 months. Heck, I'm not wildly confident about what's in store for me beginning next week – but when it comes to the imaging category, taking a stab at the future is far less stressful and, I dare say, far more interesting.
Stock Finally Getting Real
One trend on the horizon that I am most certainly excited about are the rumblings I'm hearing regarding what is happening in the stock photography world. Authenticity is the new watchword here – as in the use of authentic subject matter that reflects real life, as it is now being demanded and will be on the rise in 2017 and stock houses are responding.
As any of you that have used stock images will attest, most often these types of photos defy common stock photography convention but you should soon have access to photos of people with tattoos, dads, and women in the tech industry, and so on that better reflect real world situations. Bravo as how many more of those vanilla ice cream shots can we all take?
VR Going Mainstream?
I know, I've included 3D/VR in a few of my Crystal Ball blogs and it hasn't quite yet taken the world by storm – but trust me, it will. The recent Samsung VR commercials, touting how you can relive memories using the Gear VR and the Gear 360, represent a start and add the Obsidian Camera to the party in 2017 as well, having just won a CES Best of innovation Award. Obsidian, the flagship 3D panoramic camera of KanDao Technology, enables high-quality live streaming and recording of virtual reality (VR) content through its 360° stereo video shooting and 3D seamless stitching technology.
As the company behind the tech, KanDao, explains, "As a young startup in Shenzhen, KanDao Technology has taken its first step onto the world stage and will continue to focus on the latest technology trends, as part of its mission to promote the evolution of innovation in image recording and provide an ultimate VR experience for everyone."
And KanDao is most certainly not the only start-up taking aim at this market – along with al the established players like Samsung.
Ogling Optics
It is also an exciting time in the area of optics as we are seeing lots of innovation here – none more fascinating than in the area of liquid lens tech. The basic principle behind liquid lens tech is (in comparison to a glass or standard lens – with a dedicated focal length) you are able to dynamically change the focal length on the fly by applying a different electric current, or by applying a different voltage potential to that element, depending on the architecture of the specific liquid lens you are using. Because you aren't working with a rigid substance you are able to actually change its curvature, enabling you to very quickly change focal positions.
Clearly the major advantages and characteristics of liquid lenses are its ruggedness, better optical quality, lesser power consumption, small in size and swift response times. In addition, liquid lens ensures the smooth installation, maintenance and setup by eliminating the requirement of opening the reader and touching the lens.
The major players in this space now are Cognex, Varioptic, TAG Optics, SPIE and a company called Optotune. There is lots to get excited about regarding this tech and we'll be posting more as we roll into 2017.
Drone Zone
And yes, what peek into imaging's future would be complete without at least a quick mention of the drone market – and without droning on (bad pun intended) we can tell you the tech continues to amaze. While the starting price point for any true high quality model with a real good integrated camera was well over $500 – that price will potentially be significantly south of that in 2017. There are tons of options in the sub $300 category but be warned, there is a ton of garbage out there as well.
If you're talking attaching your own camera this is almost an entirely different category and drones with GoPro camera attachments are the most common here. If your looking to attach a DSLR you're talking using a quadcopter or hexacopter – and the capability of these models is advancing greatly as we move into 2017 as stabilization tech and distance capabilities are improving almost daily.
One thing we know for certain about drones, anything is now possible as Amazon recently made good on a promise from a couple of years ago, delivering a package by drone to a customer in England. This first of its kind commercial delivery was a 13 minute, two-mile flight to deliver an Amazon Fire Stick and some popcorn to a residence in Cambridgeshire, England. Crazy stuff to end the year on.