Use Your Phone for Street Photography
Street photography has seen a real boom in popularity lately. If you live in the big city, then you have an ideal opportunity to strengthen your street-photography chops every day. And you don't always have to pick up a DSLR to do it. You carry a phone with you, so why not take pictures with it? You may think a phone camera has nothing but disadvantages, but that's not true—read on to discover all the ways it can come in handy for street photography.
Street photography is a genre that mainly depicts people in public places—on the streets, in parks, on beaches, in shopping centers, and so on. Cities are also featured in cityscape photos, but those depict the city itself—not the people out there in the concrete jungle.
Street photography has become very popular lately, because you can do it practically everywhere, practically nonstop. And it doesn't require a lot of advance preparations, either. Just pick up any device that can take a picture, and head out onto the streets.
Pay attention to people and situations, and to well-known places that you usually ignore. Avoid clichéd shots of the homeless or of street musicians. The streets are full of stories worth capturing.
And you can even capture them with your phone, because today's smartphones can take very decent pictures. Even if they're not on par with pictures taken using a DSLR, the best camera is the one you have with you—and after all, you don't have a DSLR with you every day. Thanks to your cell phone, you won't miss important pictures.
Pluses and Minuses
Using a phone for street photography has its advantages and disadvantages.
Even though modern smartphones are not made primarily for photography, they have good cameras, on par with compacts. And sometimes better than compacts. Good phones have started offering quick camera access with no need to press the phone's power button or undo the lock; the phones themselves are now snappy, and they also sharpen well. They've even learned to deal well with low-light situations.
Another major plus is their anonymity. Almost nobody will notice you when you're shooting with a mobile phone. And even if they do, they won't think you're a professional, so they won't try to hide from your phone.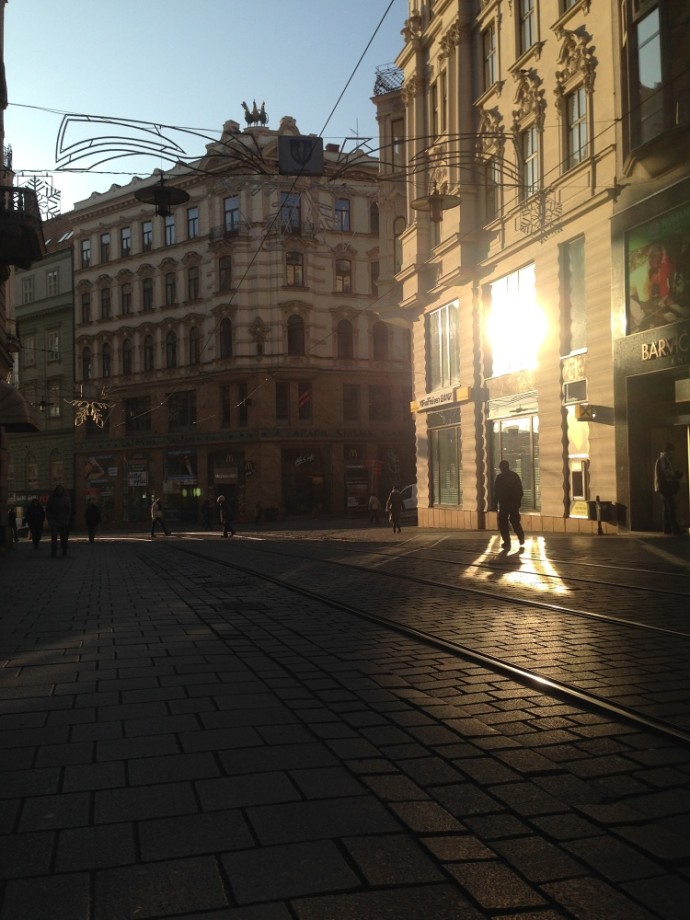 A smartphone can help you learn, because most phone cameras have no optical zoom, and so they are fixed-lens cameras. (We don't recommend using a digital zoom, as this rapidly decreases photo quality.)
Fixed lenses have been in use in street photography for decades now. One of the best photographers in this field, Henri Cartier Bresson, exclusively used a fixed fifty—nothing else. So don't take it as a disadvantage that you can't zoom. Take it as an advantage. You will improve your composition, because you can't afford to crop cell-phone photos—you can't afford to lose the image quality. A fixed zoom forces you to move in closer, making you take better photos.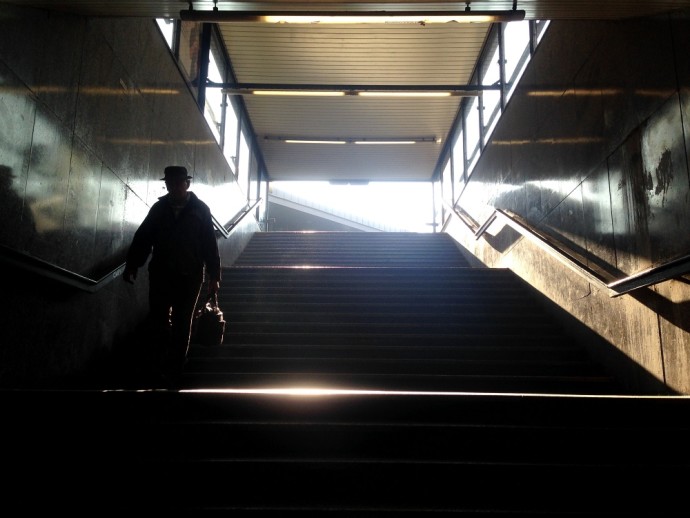 On the other hand, you can be sure that pictures from your cell phone won't have the same resolution as those from a DSLR, so your photos will be much lower in quality after you crop them. And you definitely won't be printing out your phone photos on a full sheet of paper.
Phones tend to run out of battery much faster than cameras, because you use them for so many other things besides photography. You can alleviate this by using e.g. a power bank—a portable battery that can be used for charging cell phones, tablets, etc.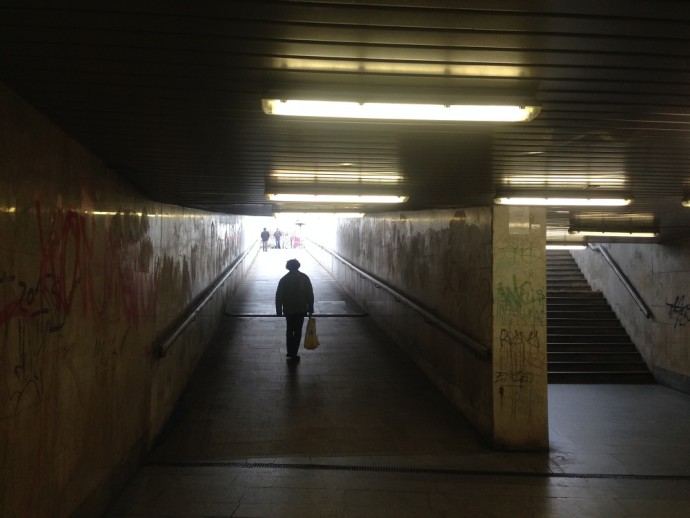 No Need to Visit Faraway Cities
Just because you're doing street photography outside your home city doesn't mean that you'll take better pictures—even though an unfamiliar city might be more interesting for your friends.
You can do street photography even in your hometown. Focus on places that you know well, seek new compositions, and improve yourself. Photograph someone whom you see regularly, but don't know personally. Seek stories.
You can create a whole collection of photos on one topic this way, so you'll actually end up creating a photo set. It's no sin to take pictures with your phone. If you have good composition and know how to work with light, then you'll still be taking good pictures. Ultimately, it's photographs that make the photographer. Cameras and phones are just different tools for capturing your vision of the world.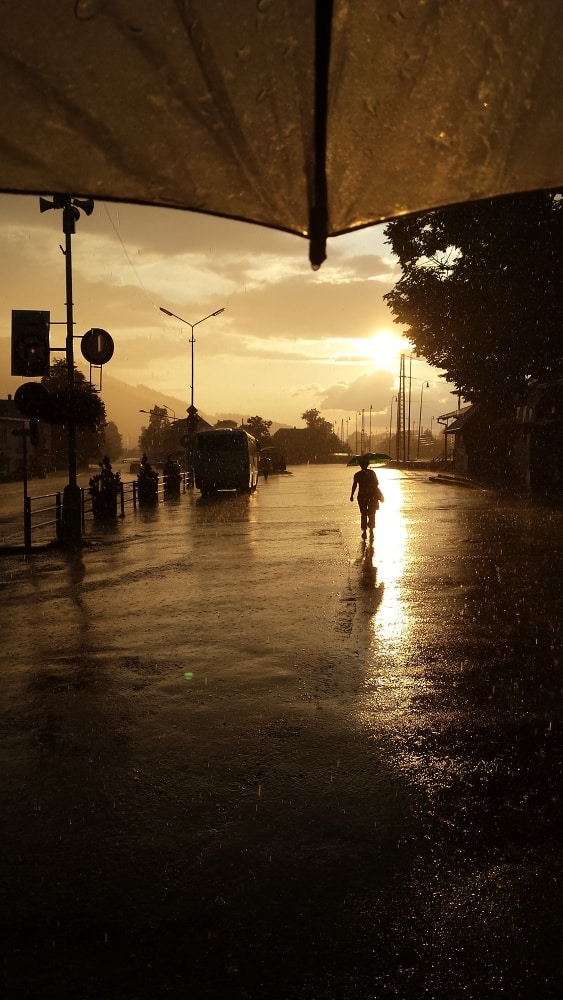 A Phone's A Good Start
Many photographers are afraid to pull out their camera on the street, focus on someone, and click the trigger. They have various reasons for this: they may be afraid of people's reactions or of feeling stupid.
If you have this problem, try your phone. People will consider you a harmless tourist or casual "phonetographer." You, meanwhile, will have a chance to learn how to approach street photography and what to emphasize. You'll gain experience thanks to your phone, and over time you'll exchange that phone for a classical camera.
But never be afraid to take pictures with your phone—even famous photographers do it.