Watermark with Zoner Photo Studio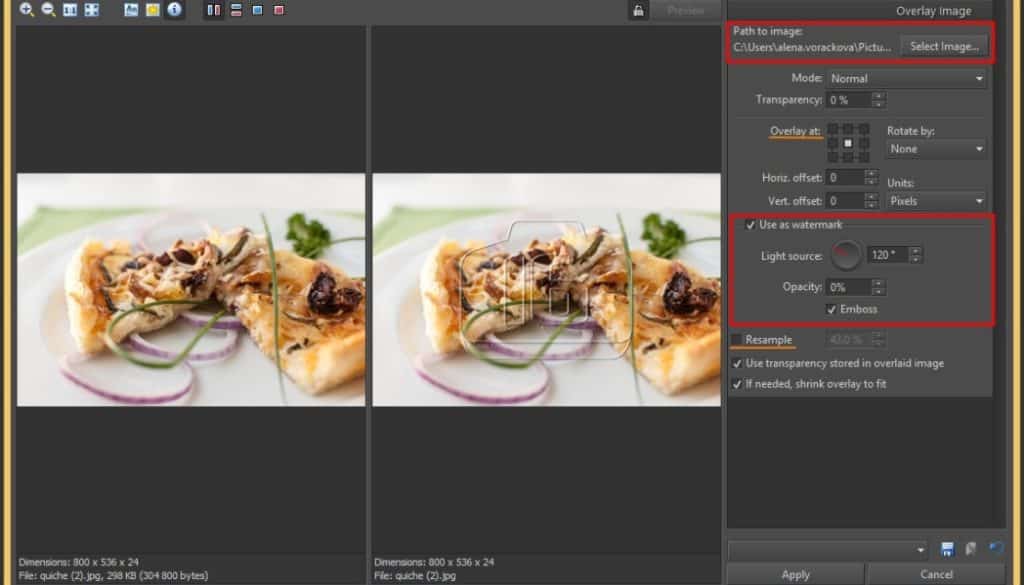 Need to watermark some photos? No matter whether it's text or a picture that you need for the watermark, Zoner Photo Studio is here to help.
You've surely run into watermarks on photos in the past. Most often they get used for placing copyright on photos. They tend to be translucent pictures or text—a logo, author's name, or a combination of the two placed inside a photo. Photographers' opinions on watermarks vary. Some swear by them, some swear at them. But when you do decide for watermarks, how can you add them? In Zoner Photo Studio, and for that matter in Zonerama too, it's easy.
Watermarking with Zoner Photo Studio
To watermark a picture, use the Edit menu's Text Overlay (Ctrl+T) or Image Overlay (Ctrl+Shift+T) items.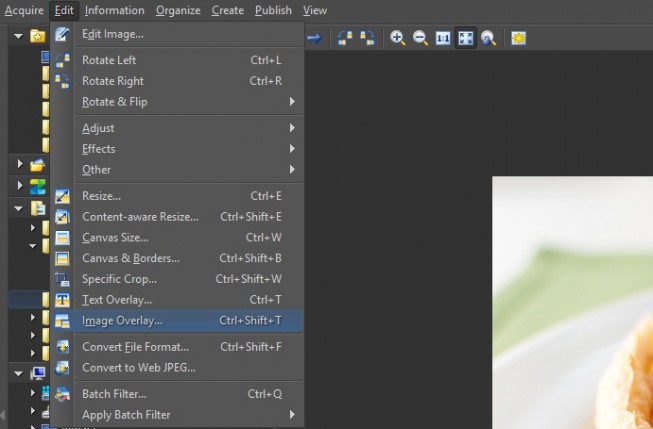 A text watermark
If ordinary text is enough for you as a watermark, then use Text Overlay (Ctrl+T). In the text box, write the text that you need. Generally this will be the photographer's name or contact details.
Then in the bottom part of the window, turn on the watermarking option and, if appropriate, Transparency. You may also want to use the options for setting the text's font and size. Position the watermark using one of the nine anchor points under Position, and set an Indentation away from that anchor if needed.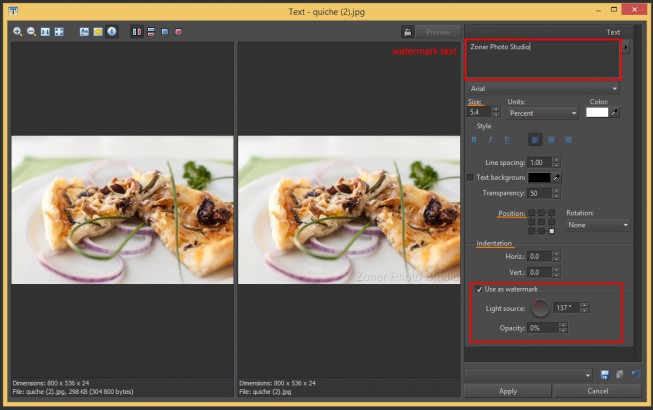 Although classical watermarks have an embossed look, making text color and background irrelevant, there's one trick involving the text background we can recommend to give your watermark an untraditional look. Add one space in the Text box on the right of your text, and one space on its left. Don't ignore Text Background like you usually would. Set a color and a suitable transparency level, such as 50. This puts your watermark inside a translucent strip that stretches across the whole width of the photo.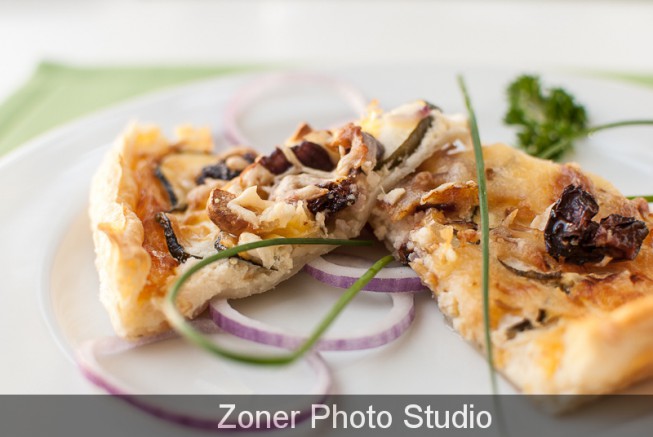 Image Watermarks
Just like it's easy to add text watermarks, it's easy to use images (for example the logo of your company or client) as well. For this, use Image Overlay (Ctrl+Shift+T). Browse over to the picture that you want to use, and then here again use the watermarking option. Be sure to also use Emboss; it improves the look of your watermark. The controls for positioning your watermark are the same as the ones for text watermarks, described above. Use Resample to adjust the watermark's size.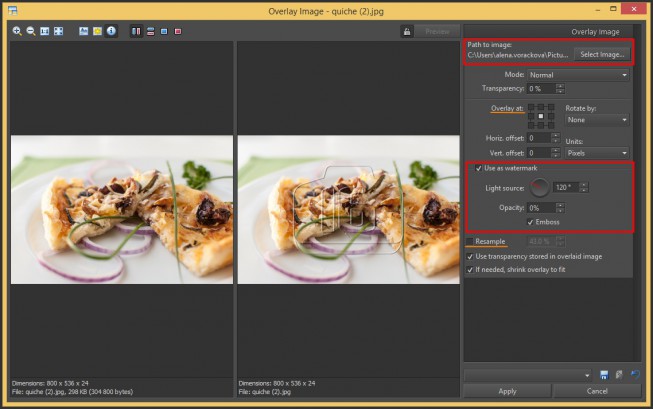 Watermarking Multiple Pictures
Zoner Photo Studio can watermark multiple pictures at once, and the process for that is almost exactly the same as above. Just select several photos at once in the Manager (Ctrl+the left mouse button, or using Ctrl+A to select all photos in the folder) and then use the Edit menu's Text Overlay or Image Overlay item. Create a watermark with the settings you want, and then click Apply to All. (Be careful! This overwrites your pictures, so only do this with copies of pictures—not your originals.)
Zoner's Batch Filter feature comes in handy here. You can use it to set up a filter that not only watermarks your pictures, but also shrinks and sharpens them, and then saves a copy of them under a new name.
Watermarking on Zonerama
The Zonerama gallery also offers a way to text-watermark pictures. When uploading photos via Zonerama's web interface, use the options under Watermarking on the right for this. There's the option of either a small watermark at the bottom right, or a large one across the whole picture. Your user name is automatically filled in for you, but you can replace it with a different watermark text if desired.