7 Practical Tips for Photographing Animals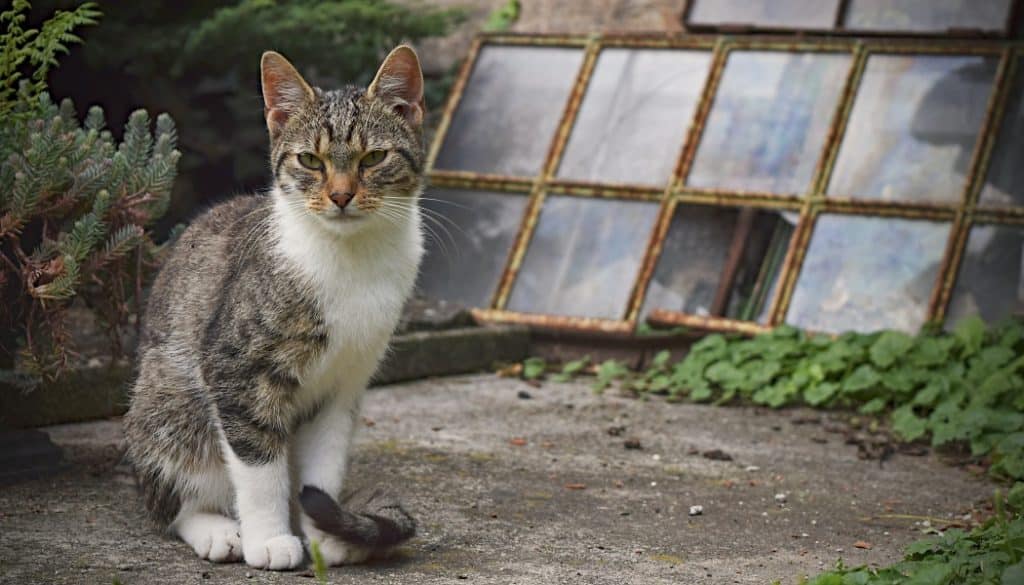 Photographing animals and getting their proportions right is a challenge for both beginners and for experienced photographers.
Often when you photograph your beloved pet and go back to look at your picture later, it's a fright. Instead of a stately dog with graceful curves, you're looking at a giant head with crooked ears and a tiny body. What happened? Most likely you made one of the common mistakes in animal photography that we'll list below.
1. What to Set in Your Camera
Unlike people, animals generally won't sit patiently and pose for you. This has its disadvantages. The frequent blurring and unsharpness that it causes in the resulting photos are a large disadvantage.  That's why you need to learn in advance the right time of day to photograph an animal. (The early morning and the evening are typically ideal—at these times the sun isn't beating down, and so you'll avoid overexposed pictures.) Then set a short exposure time and adjust the composition as needed. This gets you a natural-looking animal—it's in motion rather than being frozen and plastic-looking, and its muscles aren't tensed like people trying to fake a smile. The result is a wild, beautiful photo that radiates true liveliness, joy, and energy.
So if you're photographing an animal in motion, set the S mode (Shutter Priority) in your camera. In this mode, all you do is choose the exposure time, and the camera sets the aperture:
If you want the motion to be perfectly sharp and frozen, reduce the exposure time.
If you want blurred motion (e.g. to emphasize the speed of an animal in motion), increase the exposure time.
So when for example you're photographing a horse, set the exposure time to a value from 1/125 to 1/500 seconds and raise the ISO. Then fine-tune the photo's brightness or darkness if needed, using exposure correction.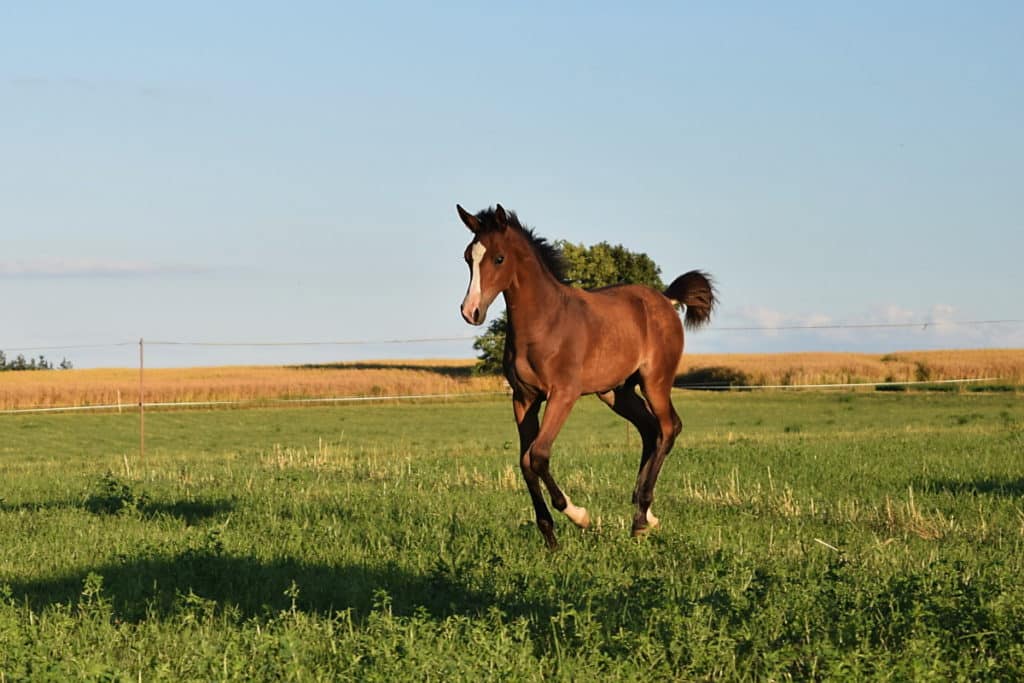 2. Shot Angle
One of the most basic elements in a photo is its shot angle—that is, where and how you're standing when photographing the animal. This has a large influence on the picture's final atmosphere. So map out the subject's stance and surroundings before you shoot. If you photograph a horse from above, it will look chubby and short-legged. If, on the other hand, you use an unnatural angle from below, it will likely end up looking like a giant stuffed mammoth from a museum. Shots from above and below are just as undesirable here as when we're photographing people. Sometimes they can come in handy, but when starting out, lean more towards the most natural and popular shot angle—shooting from just a tiny bit below.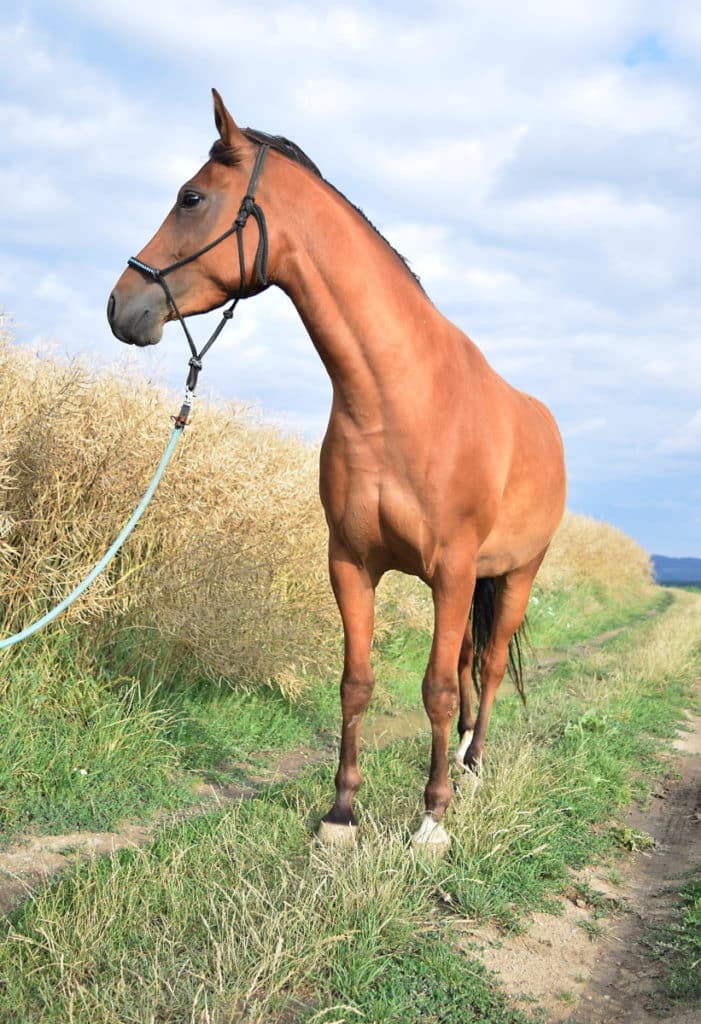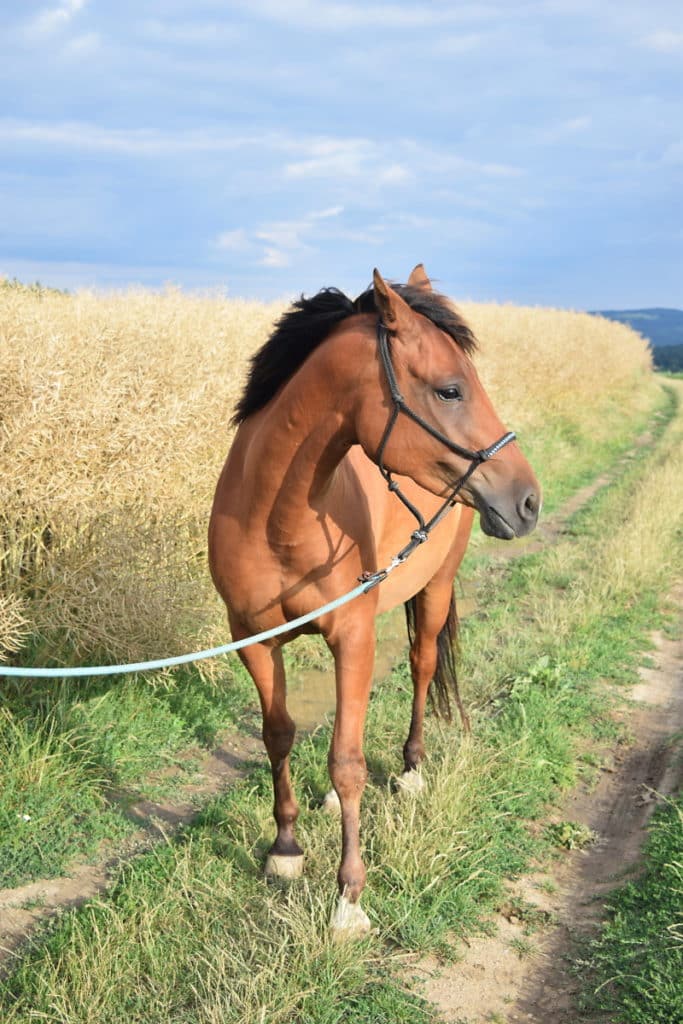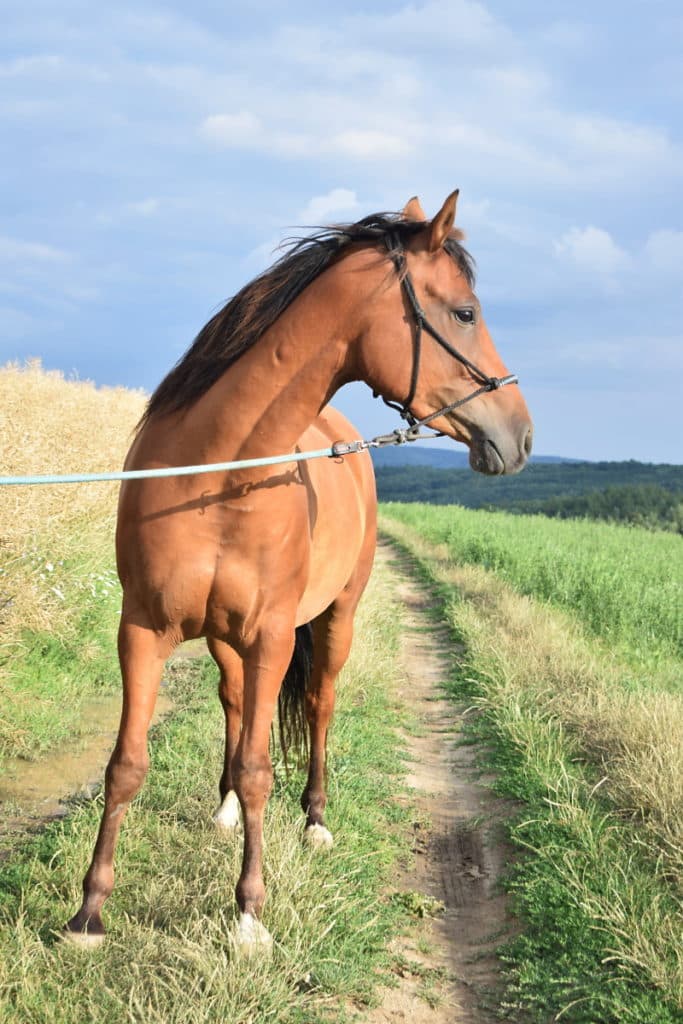 Some photos can be considered experimental, even though they are in essence badly taken photos. But some people might be impressed by them and enjoy them. A picture like the next one can be a good example of this. It was taken from an extremely low angle. The contrast between the horse's head and the sky, including the colors of the clouds and the mare's natural coloring, can catch someone's eye.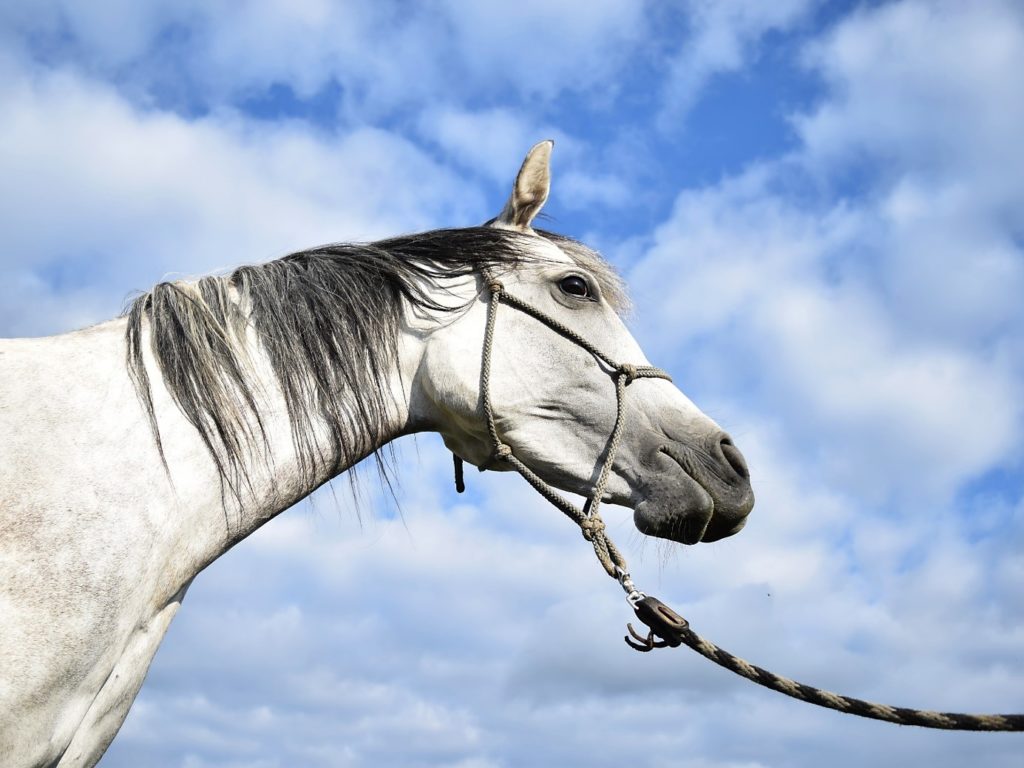 3. The Animal's Face
Animals are like people: if the subject of a portrait is making an unnatural or ugly face in a photo, it will be unattractive, and naturally people won't like it. The expression of the photograph's subject plays almost the most important role of all. So try to identify with the creatures that you're photographing. Also, watch out for overly large heads that stretch across the whole frame, and for large, crooked ears, which can often make an animal look silly. Likewise you need to take care to get the right proportions for  the legs. By truly becoming one with your subject, you make it possible for your final picture to feel natural. You make the pictured animal a truly living being that shows emotions in its gaze just as strongly as a person would.
4. The Right Crop
You'll want to think in advance about where in the frame you're going to position the animal. If the animal is in motion, then you need to copy that motion; by doing this, you express the animal's rhythm. If you don't do this, the photo will look unnatural. If a horse is running for example from right to left, then you need to leave enough space on the left to underscore and emphasize the horse's route. If you were to crop this path of the horse, you'd leave it running into empty space, making your photo destined for the cutting-room floor. Compare: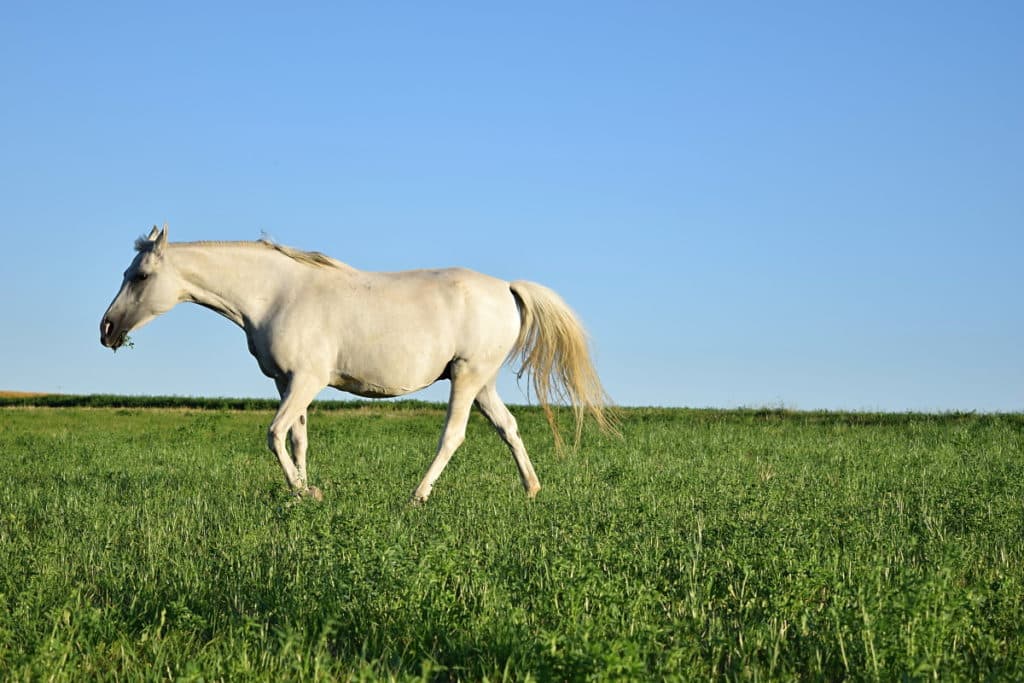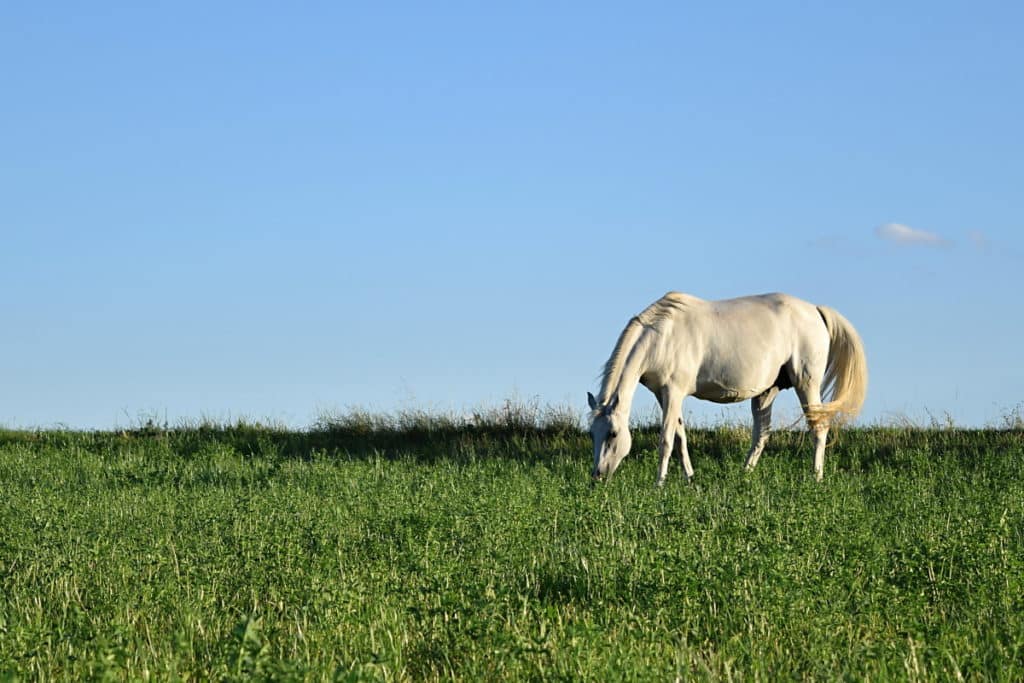 So always think about which way the animal is looking or running and what its motion has to say.
5. A Sense for Detail
A crop enables your audience to perceive what's most important in a photo. It all depends on what you want to say. But you need to keep in mind that just like when photographing people, it's not good to crop away part of the head, just like it's not good to cut off half of an animal's ears. If you want to get detail, try to focus on a part of the animal where it's easy and normal to fill in the context in your mind about how it looks in reality. We're talking about that sort of inborn feeling that tells us what's natural. See the image below—here I focus on the kitten that's halfway falling asleep. Its drooping eyes speak for it. I thus chose a more detailed crop where everyone will know and understand that this is a cat. I don't have to include the ears, the body, or the whole whiskers to achieve this.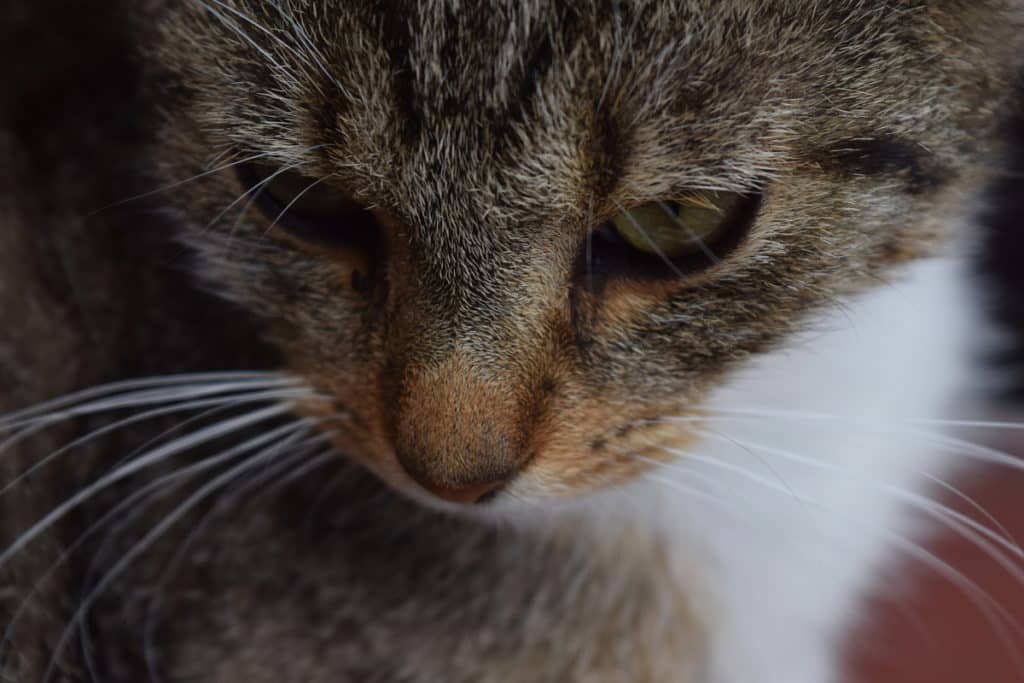 6. Don't Be Afraid of Non-traditional Moments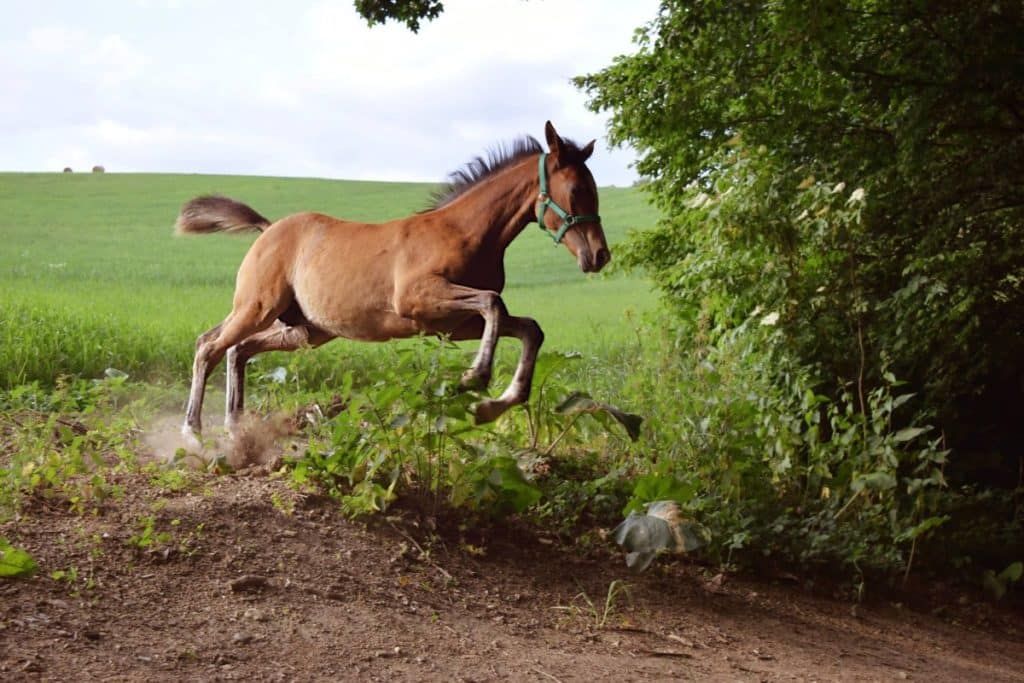 Don't be afraid to experiment and photograph animals in situations that, though unusual, tell a lot about them. This will help you to prevent boring, cold, and meaningless photos. Instead of that, you'll get a picture brimming with emotions.
7. Make Time
The most important thing when photographing animals is patience. Our animal friends really don't like to sit still, and you need to reserve enough time in your shoot to reflect that fact. I don't recommend working with the approach "I'll head out, take a quick shot of the cat for Instagram, and be a great success." Try spending some time with the animal—learning to feel its daily routine, playing with it for a while, talking to it and petting it. That way you'll make contact and you'll get a brief glimpse into its world. You'll also be able to predict how it will move, and so the shoot itself will become easier too. Love and emotion will be visible in the picture.