7 Tips for Shooting a Documentary Photography
A documentary photo should document something—it should have a message or a story. Today we'll be looking at how to shoot a story-packed documentary photo set.
There are several things that you might imagine on hearing the words "documentary photo": snapshots, landscapes, portraits, or even still lifes. In today's article we'll be looking at how to combine these styles as needed to get a set of photos that all tie in to each other and supplement each other.
1. Don't Underestimate Ideas
The idea is the most important thing in a documentary photo. But if you don't have a precise idea of how your final set should look before you start, it's still OK—just have at least a concept in your head and work with that.
One concept might be, for example, capturing things you can access easily that others can't. Say you live or work around an important or otherwise interesting person—then try photographing them. It can also be interesting to photograph people like drivers, miners, and athletes during their work. Tell their story through photos from a variety of genres, brought together into one collection.
But even "boring" things can be a good subject for a photo. Just present them in interesting ways.
2. Get Closer to a Human Story
When you're taking documentary photos of a person, your relation to that person plays a large role. It's good if you know them well. But if you don't, there's a solution: be communicative and friendly. Then you'll both work better.
Don't be afraid to ask questions. The responses they give will tell you their personal story, you'll understand them better, and thanks to that you'll know what to focus on, as well as the "what" of the photo—and its "why." Be sure to focus on details too, as they'll help to fill out the overall story.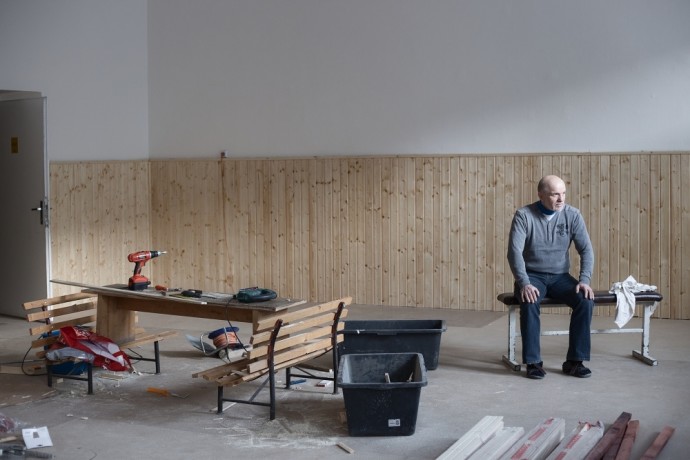 3. It Pays to Do Long-term Projects
Go easy on the trigger at the start so that you don't scare off your subject. Converse, take a picture, exchange another few words, and take another picture. Don't go too quickly. Nobody's chasing you. Make your first shoot a short getting-to-know-you shoot, so that you don't frighten your subject away. Nobody says that your documentary set has to come out of the very first shoot. Sometimes such sets are shot over months or even years. So don't be afraid of long-term projects—their results are worth it.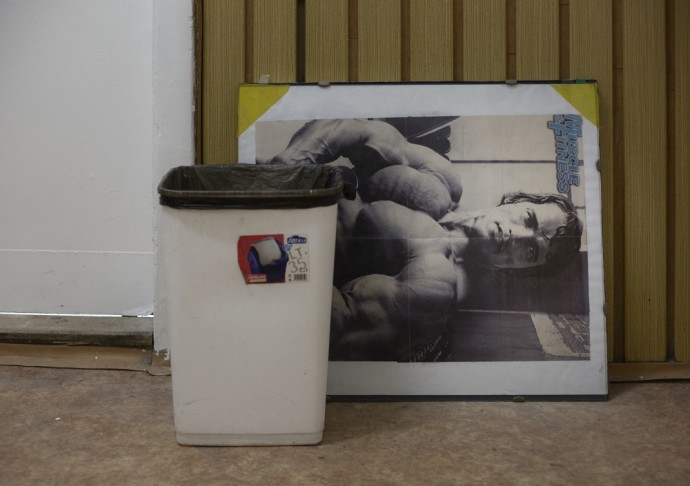 4. Portraits Tell Stories Too
A good portrait photo tells a lot about a person. So try to capture the subject in a way that tells a story. Take pictures in your subject's natural environment.
Don't keep silent during your photography session. Ask about topics related to your subject's story—you can get valuable tips this way. Also, thanks to your communication, you'll do a better job of capturing emotions.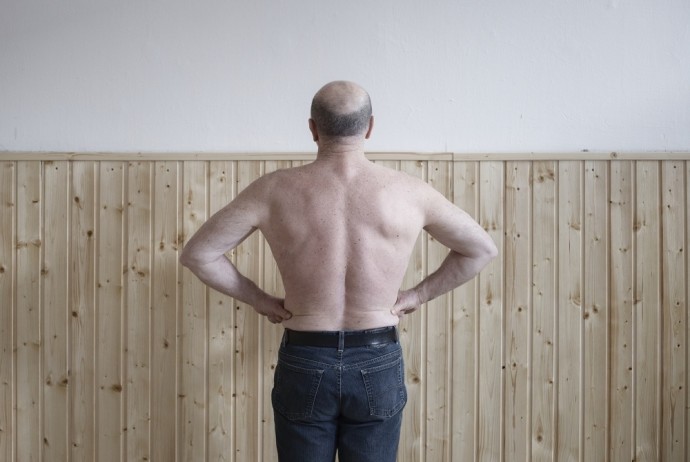 5. Snapshots and Still Lifes
Don't forget about details while you're shooting. If your subject works with their hands, then photograph their hands and their work often. Also always keep composition in mind, and be creative. Ask what they're doing, why, and how.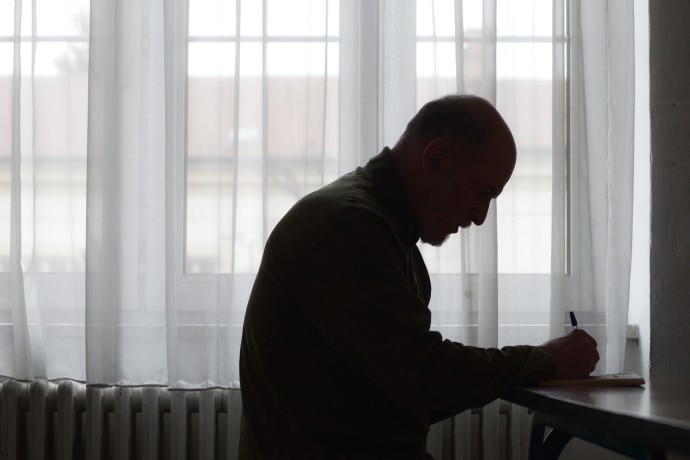 Still lifes for a documentary project might sound strange, but actually, they're a great supplement to the story. If for example you're photographing a cabinetmaker who frequently uses chisels and gouges and has them lined up by size on their wall, this is the ideal opportunity for a still life.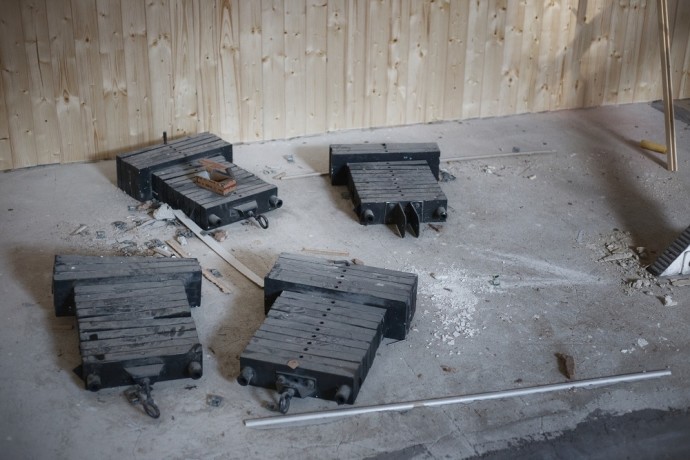 6. The Other Kind of Composition
One of the hardest tasks in these projects is to pick out photos and compose your final photo set. You shouldn't use too many photos; your topics shouldn't repeat.
One time-tested approach is to print out your photos in small formats and lay them out on the ground. Walk around them, look at them, move them around, and make your pick. Seek symbolism and relationships among them. Throw photos away until you have your final selection, which you can use for an exhibition or a contest.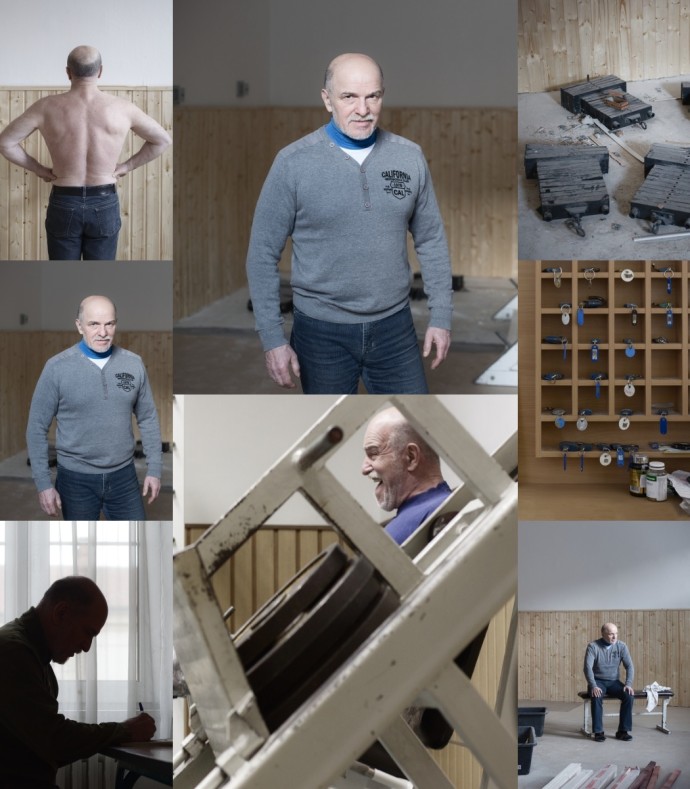 7. Take Inspiration from Film
Creating a story using photos isn't simple, but with practice you'll gradually get into the flow, and it will eventually come naturally for you. Look more attentively around you and keep thinking about how to turn photos into a story.
Seek inspiration everywhere. For example in movies—these are an ideal source of inspiration, because they too are picture-stories. And they too contain numerous supplementary shots—nature scenes, close-ups and still lifes, landscape pans, cityscapes… View movies as a photographer, not just a viewer, and you'll see new things to use!