How Do You Edit RAW? Actually, It's Easy
Almost everyone who's spent more than a little time with a camera shoots to RAW. After all, RAW lets you make bad photos average, average photos excellent, and excellent photos even better. That's because it offers significantly more image data than, for example, JPG. And thanks to this it gives you room for much better edits. So let's take a look at how to work with it.
We'll demonstrate simple, basic edits to a RAW photo in Zoner Photo Studio's Develop module. I deliberately chose a photo shot against the light, where there's a wide dynamic range with striking shadows and lights. So the camera definitely can't do enough on its own, and further edits are needed. The JPG format wouldn't be able to handle this shot, and so clearly shooting to RAW was outright necessary.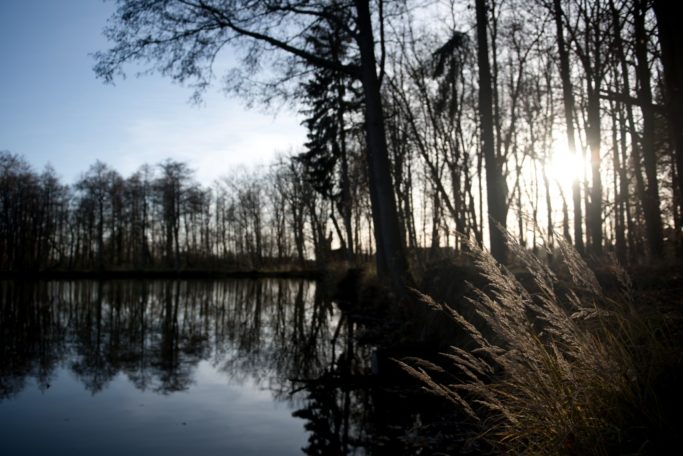 How Do You Edit RAW? In the Develop Module.
The first step is to open the photo in the Develop module in Zoner Photo Studio. The main important thing here is the right panel, with Histogram at the top, then basic EXIF information, and then tools for edits—to exposure, colors, and more.

Try Auto-enhancement First
The Auto feature (A) can be one simple and very effective first step. Its algorithms can generally guess how to improve the picture.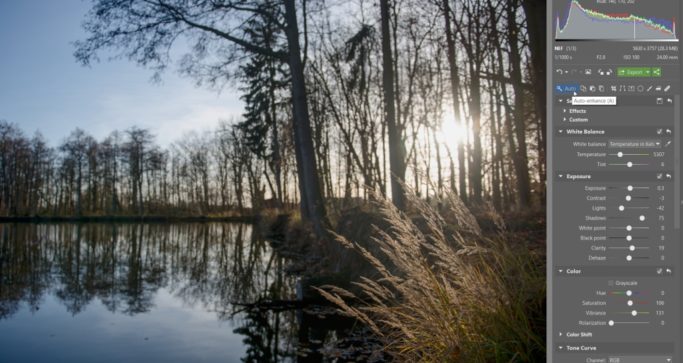 Manually Fine-tuning RAWs
Auto-enhancement does a lot, but not everything. Here it's pulled the light tones back to prevent blowout (loss of detail) and improve the colors. But it's still not "it."
So let's fine-tune the picture with the exposure tools. In this case we need to add contrast and clarity and draw a little more detail out of the shadows.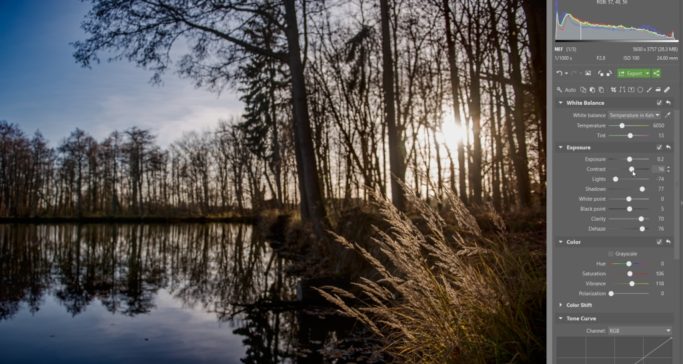 Although we've adjusted the exposure, the picture is still missing something. So we'll adjust the colors too. We significantly increase the Vibrance and the Polarization.
Color correction for individual colors also works nicely sometimes. In this case we've shifted the green-yellow tones towards warmer colors.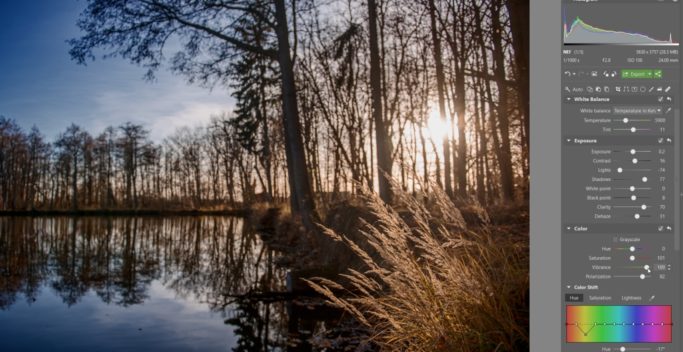 Reduce Noise, Then Sharpen
Mild noise reduction followed by sharpening always come in handy. Always zoom in to a 1:1 view for these edits so you can properly judge the right strengths for them.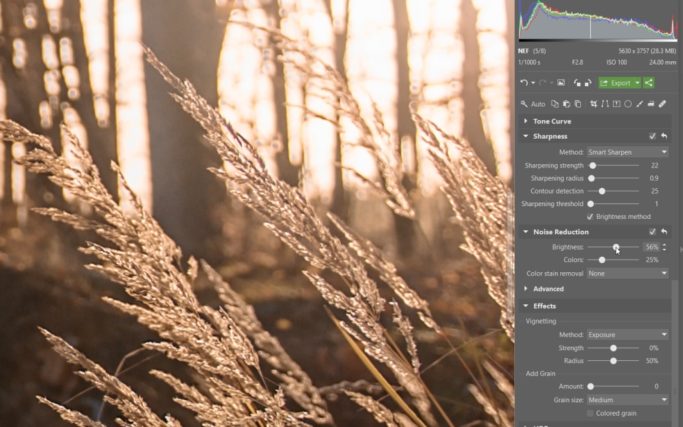 Wrap Up With Local Edits
It's often useful to edit a specific part or parts of a picture separately. For example, to edit the sky using a gradient filter, portraits using the Filter Brush, or the sun using a radial filter, as we did here.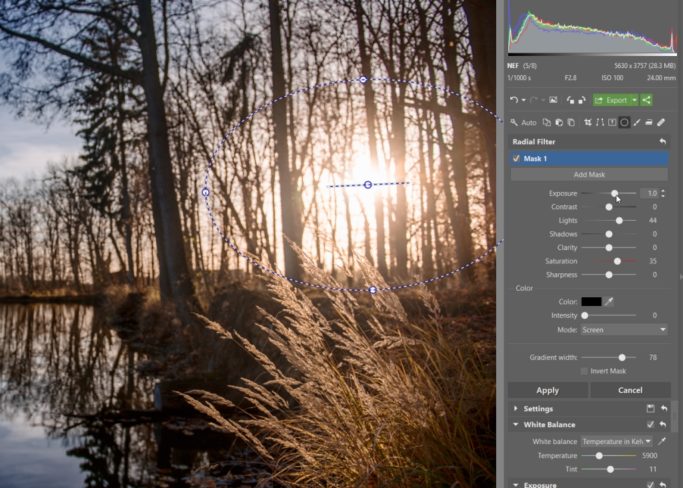 All that's left as a last touch is to retouch away minor defects. In this case, that's the debris in the water, which could be distracting.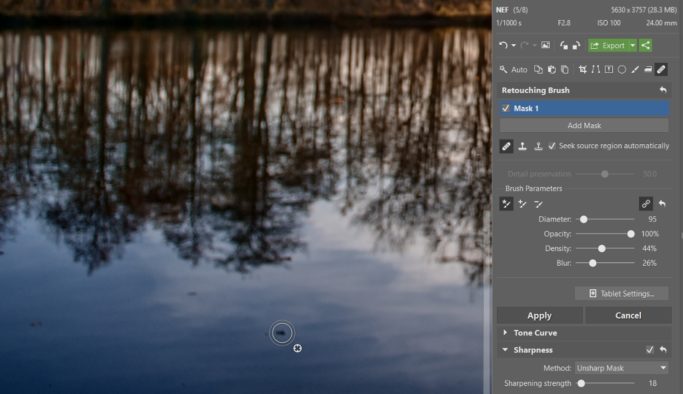 Ready for Export
Once you're satisfied with your edits, click the Export button to produce a new file with your final picture. Although, if you're editing a series of photos, it's better to edit them all first and then export them all at once. And if you took all of the pictures under the same conditions and with the same settings, batch edits can also come in handy.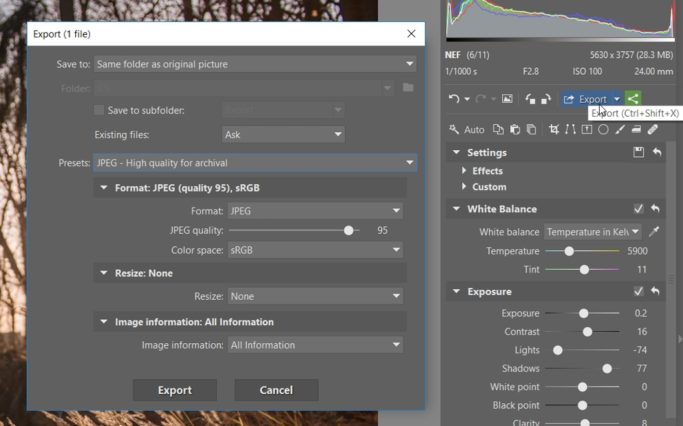 The final version and the original.
Try out work with RAW for yourself. You just need to download Zoner Photo Studio, try it 30 days for free, open your RAW photos in Develop, and get started editing.