How to Publish Photos to Zonerama Straight from Zoner Photo Studio X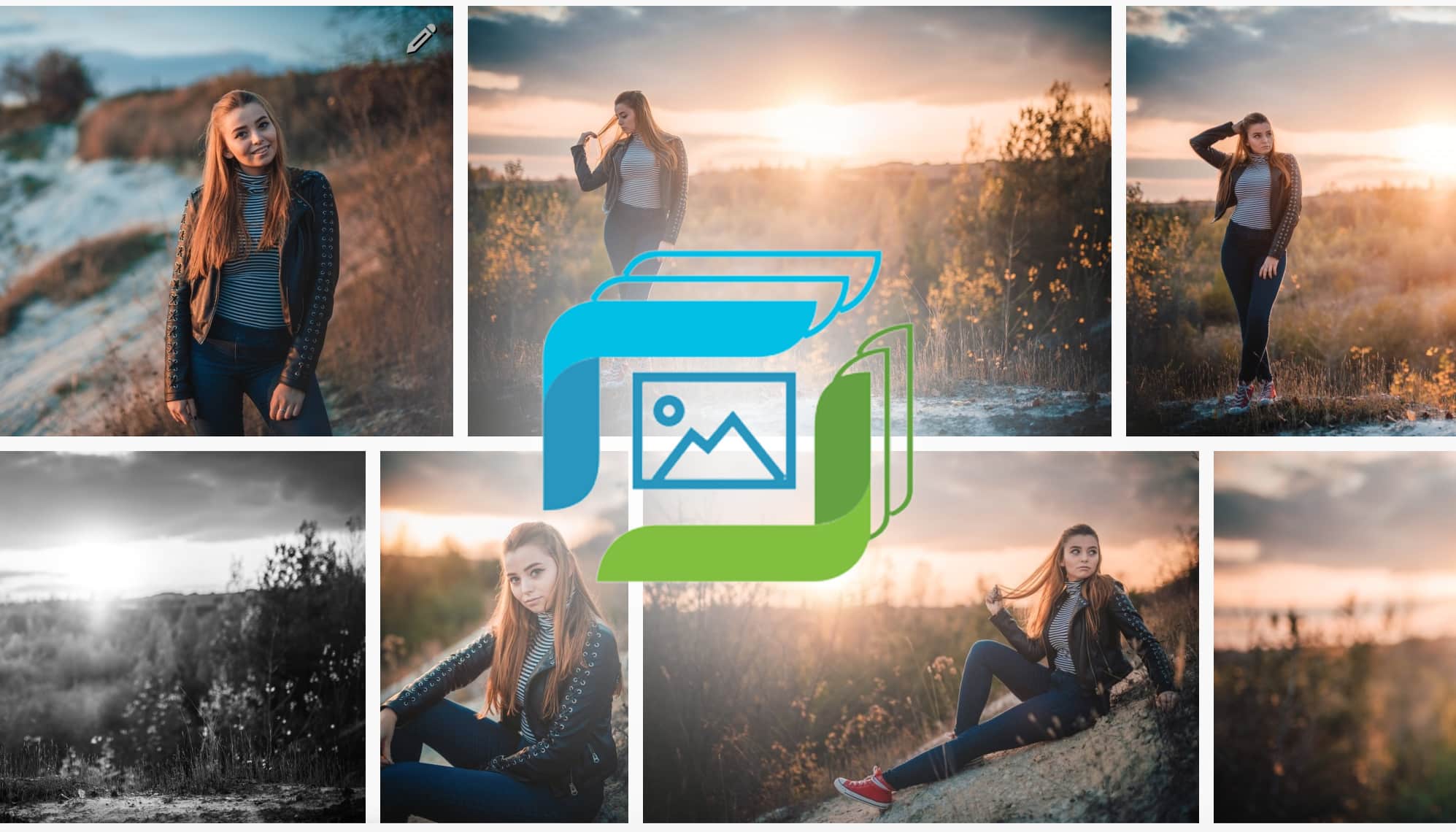 Want to show off your photos to your friends and family—or maybe your present or future clients? Then you'll want to have some sort of web presentation of your photos. Especially when that presentation's in a great location with a fresh and simple look—like our Zonerama web galleries.
In a past article we've gone over how to set up your own gallery on Zonerama. We've also shown how to set up your gallery and how to upload photos from your computer and then share them straight from Zonerama.
Because Zonerama is integrated into Zoner Photo Studio, you can also upload photos to Zonerama and adjust some of their settings directly from ZPS. So in this article, we'll be showing you how to upload photos to your gallery straight from inside of ZPS X.
Welcome to Zonerama
Visit the Manager in Zoner Photo Studio X and click Zonerama in the navigation list on the left. This displays the Browser with one folder showing. Open that folder, and you'll see other folders inside it.
If you're a new user, log in using the login details for your Zoner Account (you get a ZA password immediately after your purchase of Zoner Photo Studio; you can also manually register at account.zoner.com).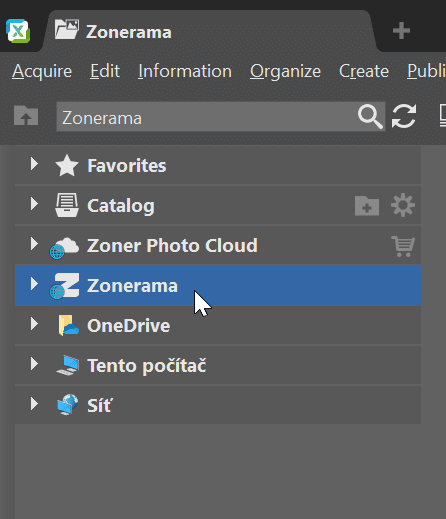 Just Drag and Drop Photos to Upload Them
You can upload photos to an album in ZPS by dragging and dropping them into it. One very practical way to do this is to open two Browsers (click the Browser button to show its menu, then Two Browsers Stacked or Two Browsers Side by Side from there). Use one Browser to show a Zonerama album and the second to show a folder or folders on your disk.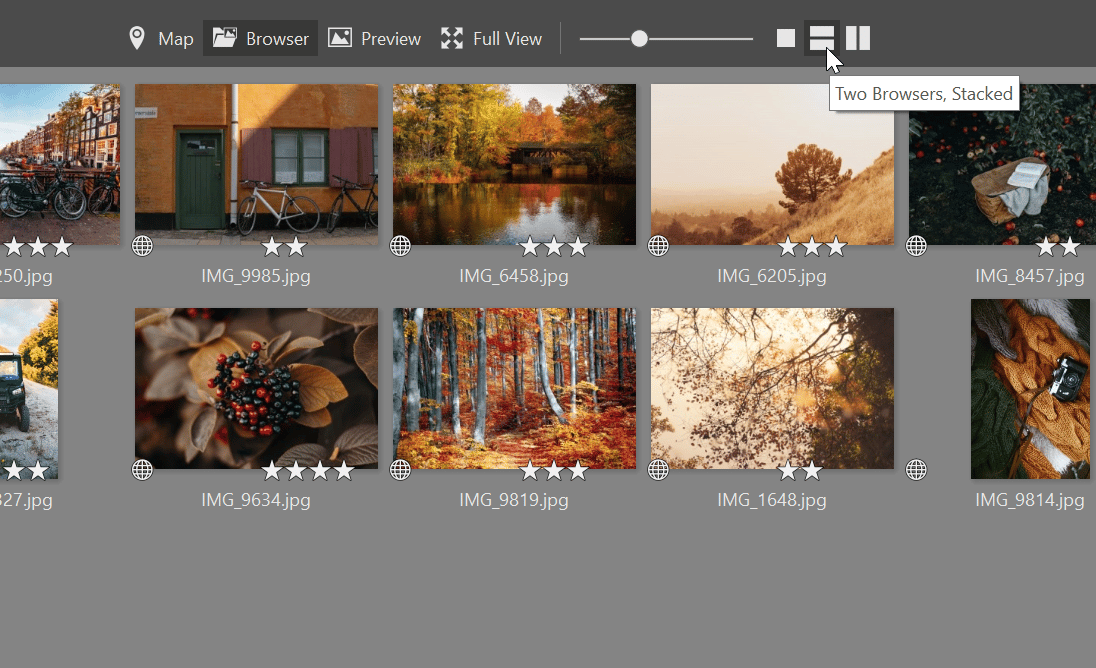 Browse to the folder with the photos you want to upload onto Zonerama and drag and drop these files into the second Zonerama window. You can also drag and drop entire folders. Upload progress is shown in a notification at the top right.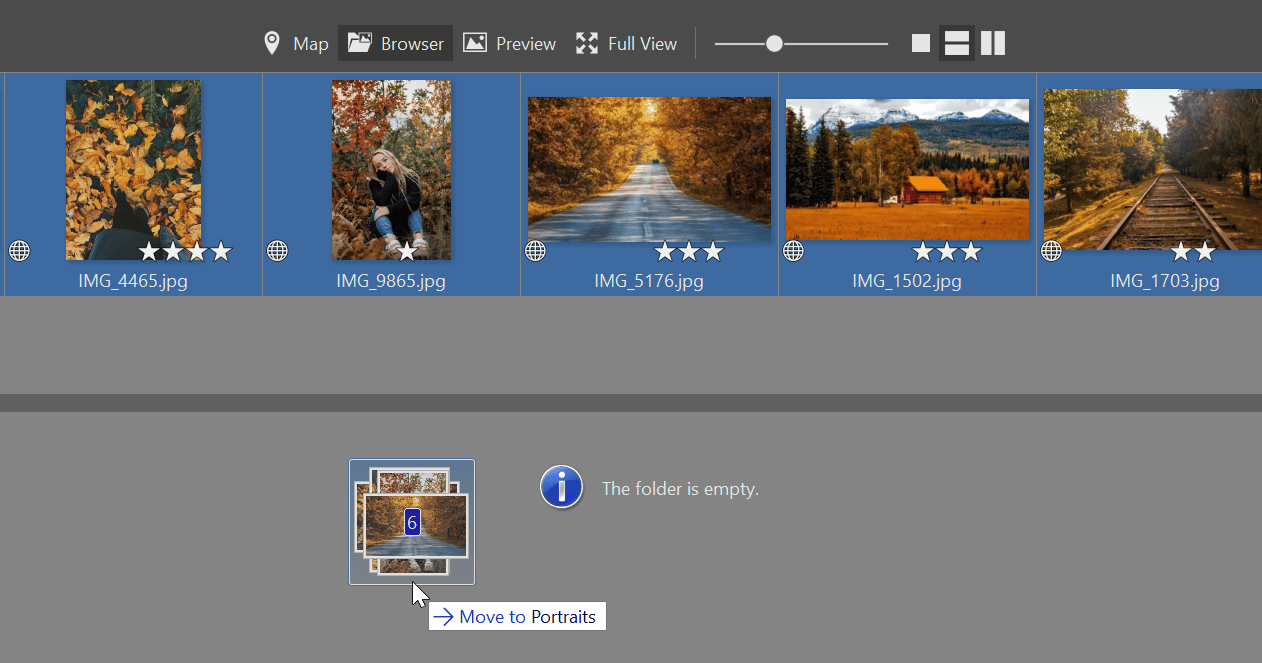 One major advantage of Zonerama over many similar services is that you can upload your originals at full resolution. Zonerama neither shrinks your pictures nor compresses them. Still, Zonerama is mainly a place for presenting your photos rather than backing them up.
I find that uploading my photos at lower resolutions is usually enough for presenting them—I think the resolution of Full HD monitors (1920 pixels wide) is a good guideline here. Doing this will speed up your uploads.
TIP: To batch-shrink all your photos, you can set up your own Batch Filter (Ctrl+Q) that, for example, shrinks, signs, and renames all your photos in one step. Or you can just use Resize (Ctrl+E) directly instead.
Decide Who Can See Your Photos
Any new folder you create under Hidden Albums (to reach it quickly, use its item in the left navigation panel) has a glasses icon next to it indicating that it's hidden from the public.
Only you and people to whom you've sent a special link can visit a hidden album of yours on Zonerama. To change a Zonerama album's visibility, right-click the album and use Password-protect folder.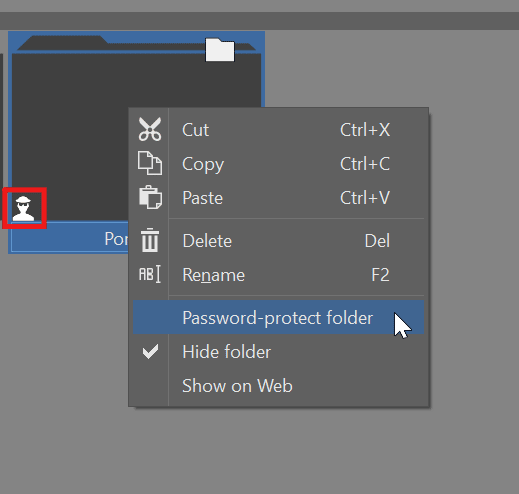 To make it clearly visible to visitors that an album exists, while also restricting access to it, check the Public checkbox while also turning on Password Protected.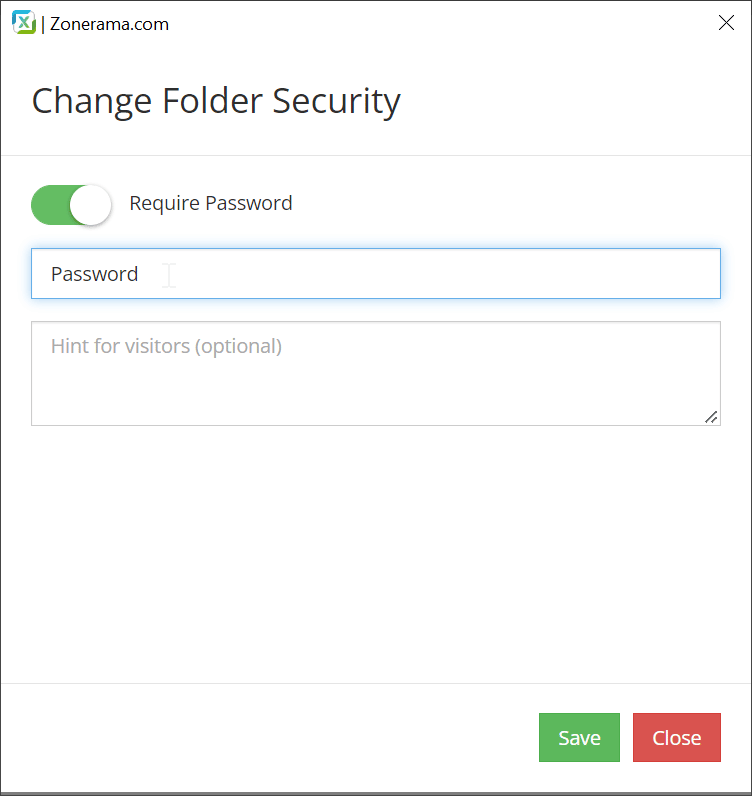 Sharing Albums: Send a Link or an Email
You can share an album straight from Zoner Photo Studio X or over the Zonerama website. To share it from ZPS, use the Share button in the right panel. Clicking this button shows several sharing options. For a very practical route, click Link here and then Copy to Clipboard. Then paste the link into a chat box, an e-mail, or wherever you want. The Ctrl+V keyboard shortcut is one common way to do this. You can also choose sharing via email or Messenger.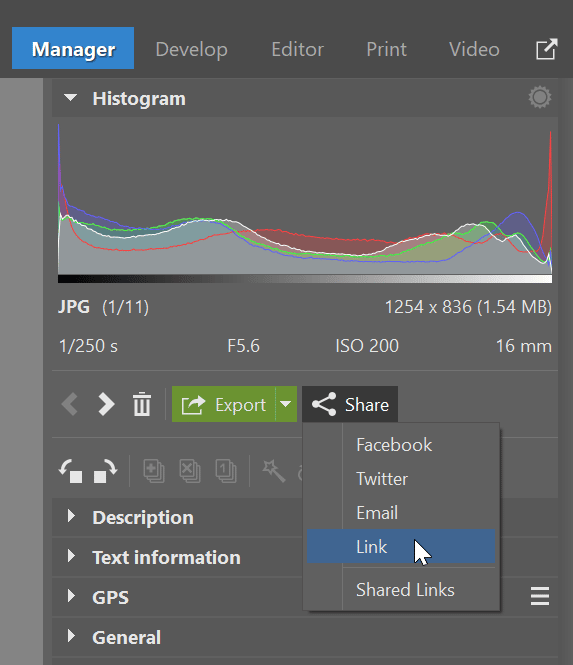 Another option is to send the link from the Zonerama website. This works the same as if you were sending it from ZPS X.
Are you the owner of a website and need to enhance it with a photo gallery? With one of Zonerama's shared gallery functions (for Zoner Photo Studio X or Zonerama Premium license users), you can quickly and easily add a modern and attractive element to your website.
Sharing Hidden, Public, and Locked Albums
Every Zonerama user who has at least one public album is included in its public user list. Other people—even visitors who aren't registered and aren't logged in—can find a public gallery on Zonerama by the name of the gallery, its owner, or the names of its albums, or reach it via its homepage's unique address (e.g. liskamatej.zonerama.com).
Show off your photos easily—and at full quality too!
Zonerama lets you share photos with your friends or the whole world easily, quickly, and at full quality. Full-quality sharing is a big advantage over sharing on e.g. social networks, which usually compress and degrade your pictures.
And you get unlimited space too. You can publish as many photos as you want! Try Zonerama today!