Improve Bland Skies on Your PC with Polarization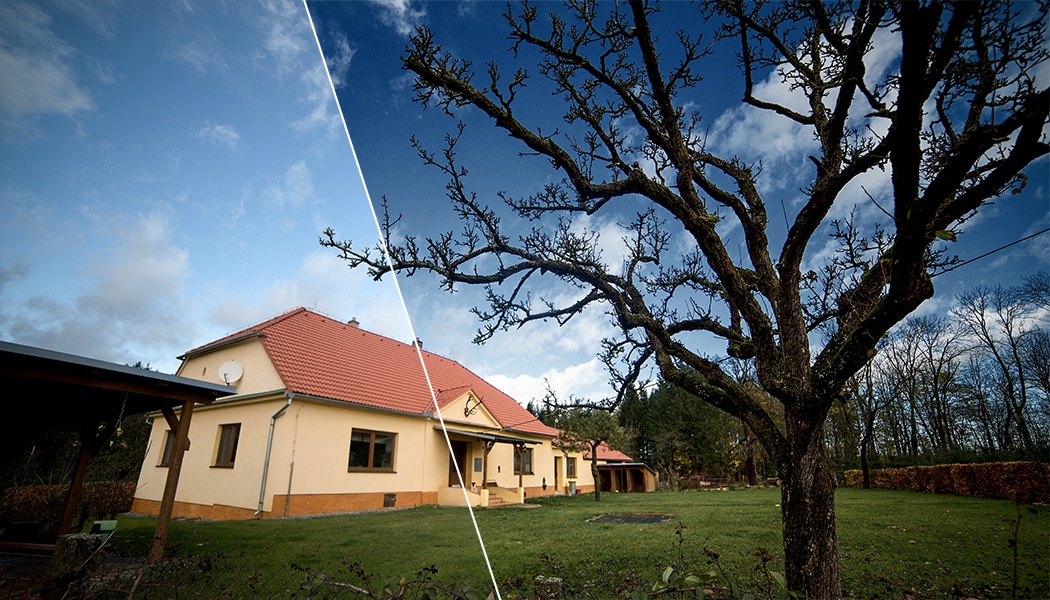 Physical polarizing filters have been a useful tool for us photographers for many years now. They help us eliminate reflections and make skies look more natural. But if you don't have one at home—or if you've forgotten it at home—that's OK. You can also add the same effect on a computer.
Replacing boring skies is certainly one option. But when you just need to improve the sky a little, there are simpler ways to go. Zoner Photo Studio offers for example the Gradient Filter, which you can use to gradually fade out the top of the sky. But that's not always the right approach. That's why you also have a smarter and even simpler tool available: Polarization.
Add Some Spark to the Sky with Polarization
The Polarization feature in Zoner Photo Studio is very easy to use. You'll find its slider in the Develop module's Color group and in the Editor in the Enhance Colors category.
It will help you emphasize blues and get results similar to what you'd get if you used a normal polarizing filter—the kind you mount on your lens. That's because it darkens the sky while leaving branches and other objects that poke into it untouched. This makes it much better than the Gradient Filter for this job.
How the sky looks before and after the edit.
Polarization on a Black and White Photo
Polarization also works on black and white photos. When you're working in Develop, turn on Grayscale to replace the Saturation and Vibrance sliders with sliders for the three individual color channels. Switch the method to Manual Channel Mixing and set up the channels however you need. We recommend lowering the blue a bit. That creates a dramatic dark-sky effect. Then use Polarization to underscore that effect.  
This can even give your photo a very dark feel like what you see here. In a black-and-white photo, a contrast this strong between the sky and the rest can come in very handy.
Polarization in Grayscale.
You'll still get good use out of Polarization when you're automatically mixing channels using the Automatic method. In this case you can make the black-and-white picture more dramatic by both using Toning and emphasizing the blue channel using Polarization.
Do You Still Need a Physical Polarizing Filter?
A classical polarizing filter will also help you to eliminate reflections on water surfaces. The Polarization filter in Zoner Photo Studio can't do that. But for emphasizing skies it works very well. So in many cases it really can replace a polarizing filter. And so you don't have to worry anymore if you forget to pack one with you when you head out to take pictures outdoors.
Check out how Polarization can help your pictures too. Download Zoner Photo Studio X, try it free for 7 days,  and improve the skies in your photos.