[Infographic] Blending modes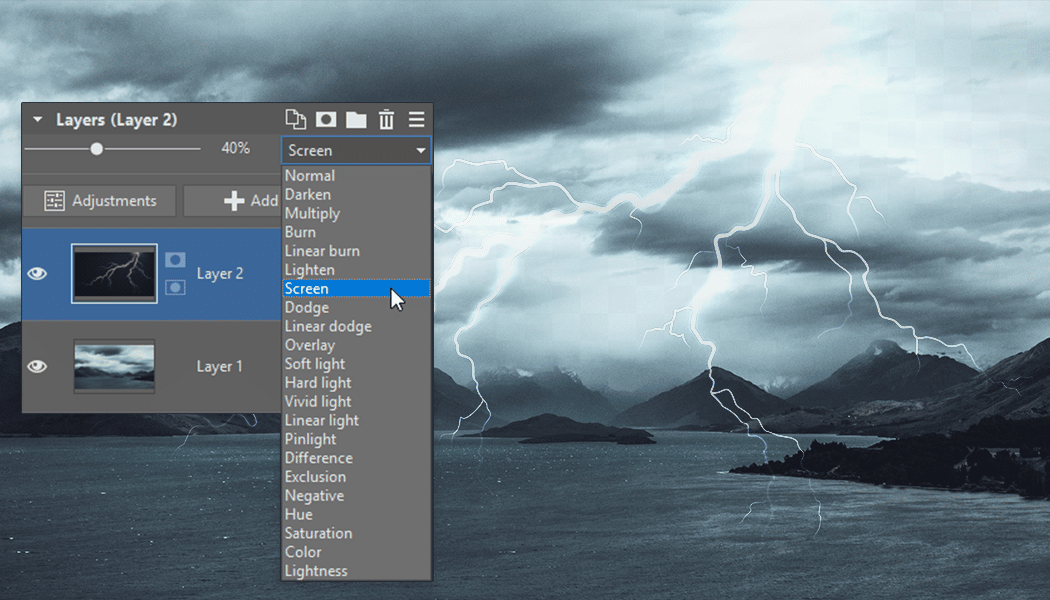 Blending modes offer you countless ways to find new creative edits and make your pictures original. But what are blending modes, actually? They're different options for how a "layer"—either an actual layer, or just a specific edit you're making—is put on top of what's below it. It tells the two different layers of pixels how they should interact with each other.
We've prepared an easy-to-understand infographic to present the different modes. In this article, we've provided some tips on how to use several of these modes, and at the end of it you'll also find a table with a brief description of what kinds of changes the different modes produce.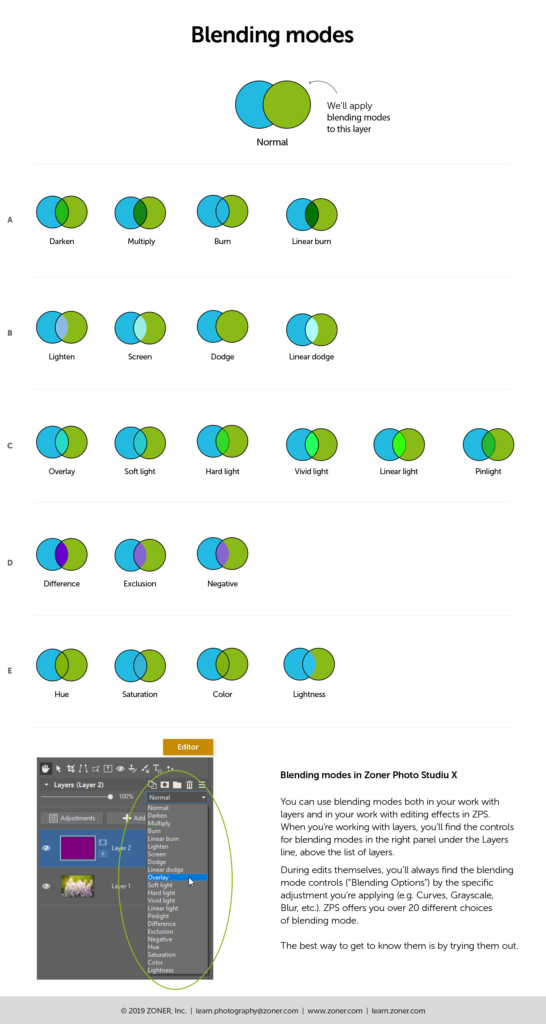 You can also download this infographic as an easy-to-print PDF. Just click the button below: