[Infographic] Duplicate objects in your pictures using multi-exposures
Post-editing photos on your PC is more than just a way to tweak them—it's also great for various experiments. Like duplicating moving objects, for example. Doing that might give you a time-lapse image, clones of your Christmas gifts, or even your own band where you're playing every instrument.
Cloning the objects in a picture is simple. All you need is Zoner Photo Studio and a few shots that have the same subject in different positions. And then you just leave it up to ZPS to join them into one picture.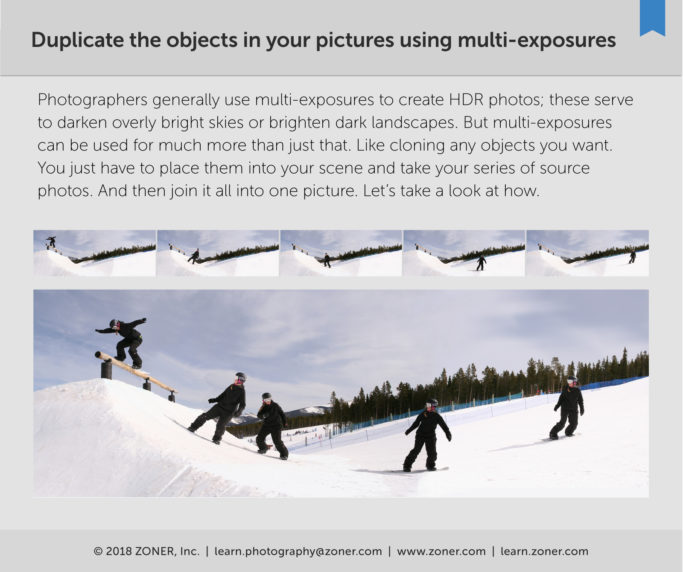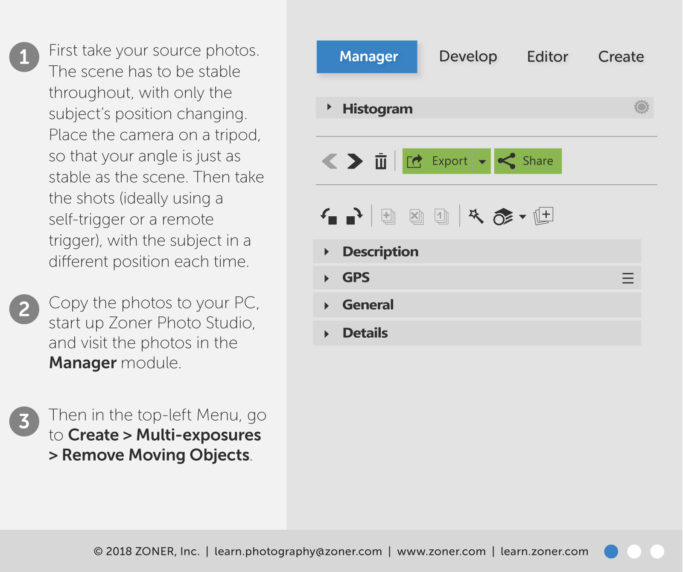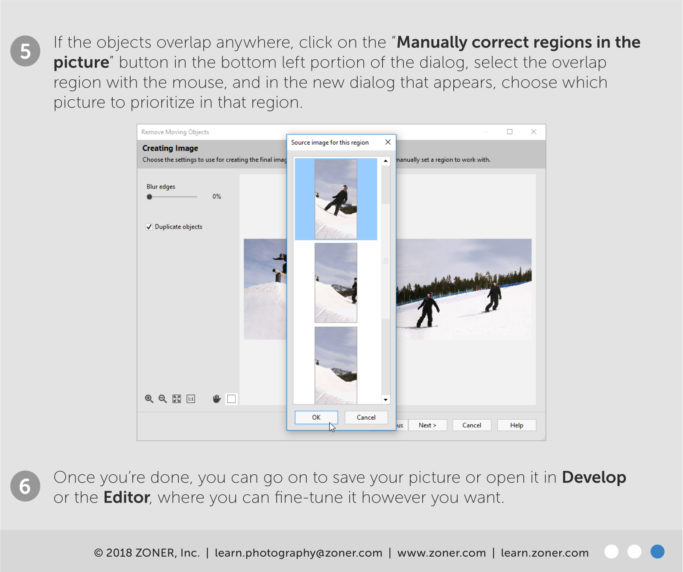 You can also download this infographic as an easy-to-print PDF. Just click the button below: