[Infographic] How to Add Text to a Picture
Knowing how to add text is useful for example when you want to sign a picture, or mark where you took it. And meanwhile, it's actually a very easy job—and also one you can handle in just a few clicks.
We recommend that you use Zoner Photo Studio's Editor for adding text. Any text you add there will be on its own separate layer, so you'll be able to change it after adding it. And if you save to the .ZPS format, you'll even be able to change it after saving the picture.
The basic steps are always the same.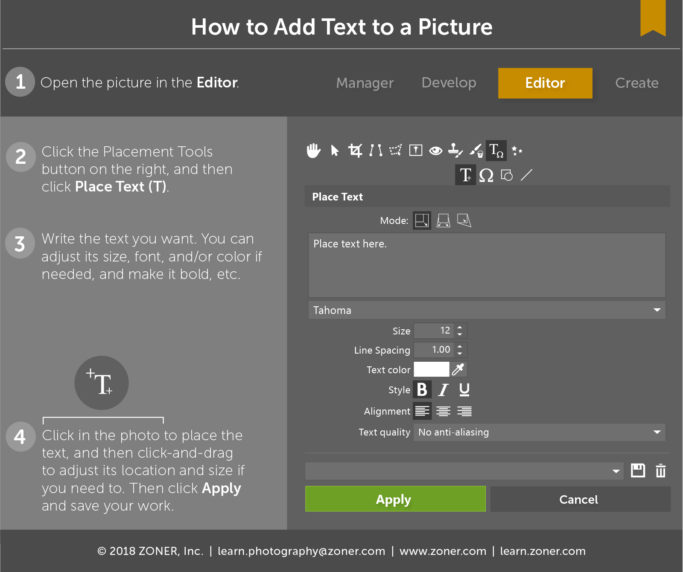 You can also download this infographic as an easy-to-print PDF. Just click the button below: