Inspiration After the Rain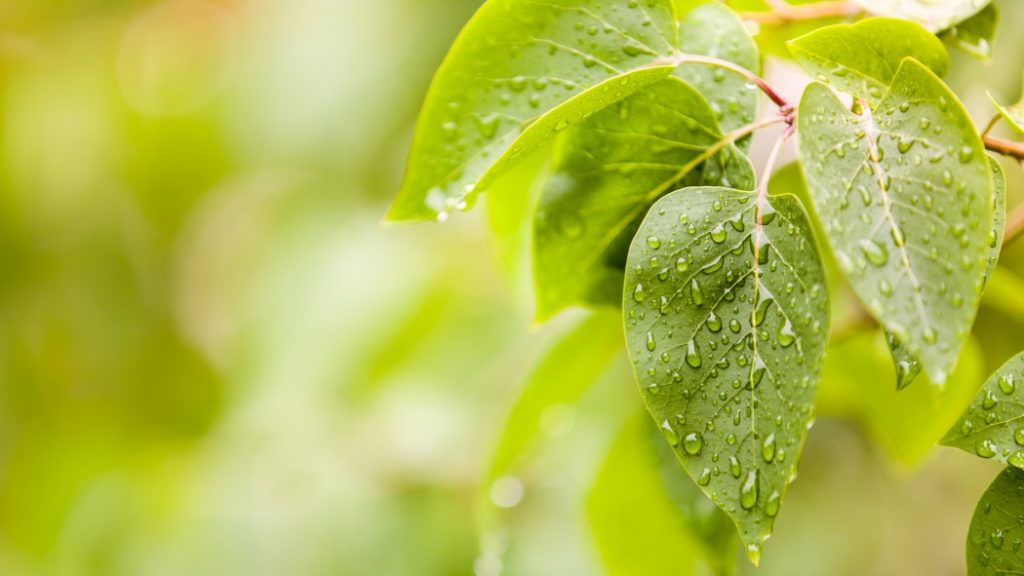 During rainfall, you need to protect yourself and your camera, but after the rain, the situation is much simpler. And meanwhile, the pictures that you can take in the post-rain atmosphere are beautiful. Even if a look out the window leaves you with zero desire to head out taking photos, don't hesitate. Go and find the pictures that will make it all worthwhile.
Raindrop-filled Details
After the rain, the ground is full of footprints. You don't need to search to find amazing scenery. And you don't need head out of town. City parks and abandoned lots are full of photogenic details. The smallest objects make for interesting pictures when covered in rain.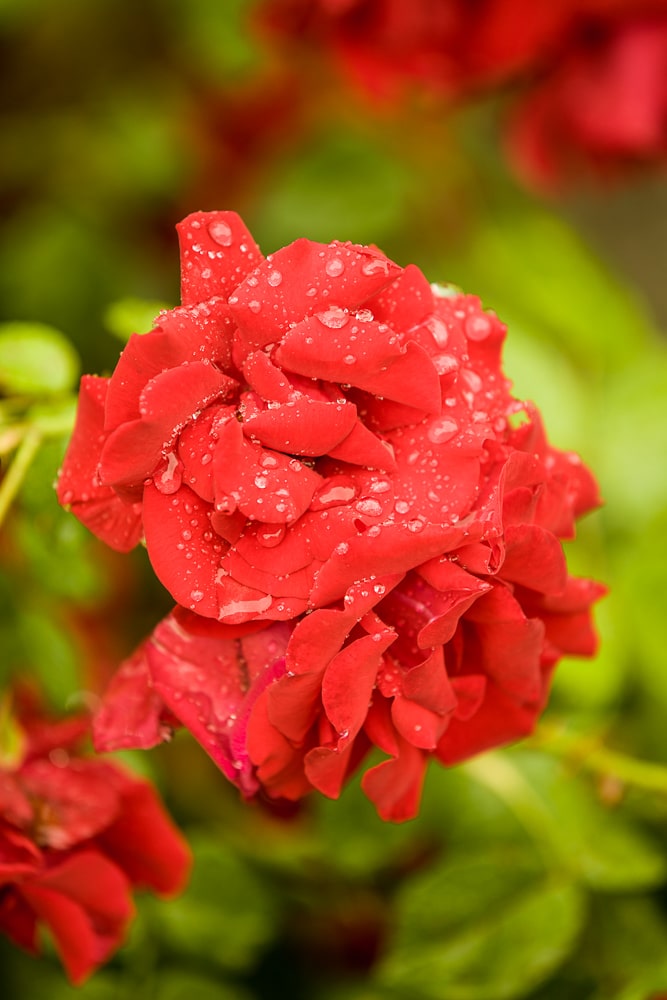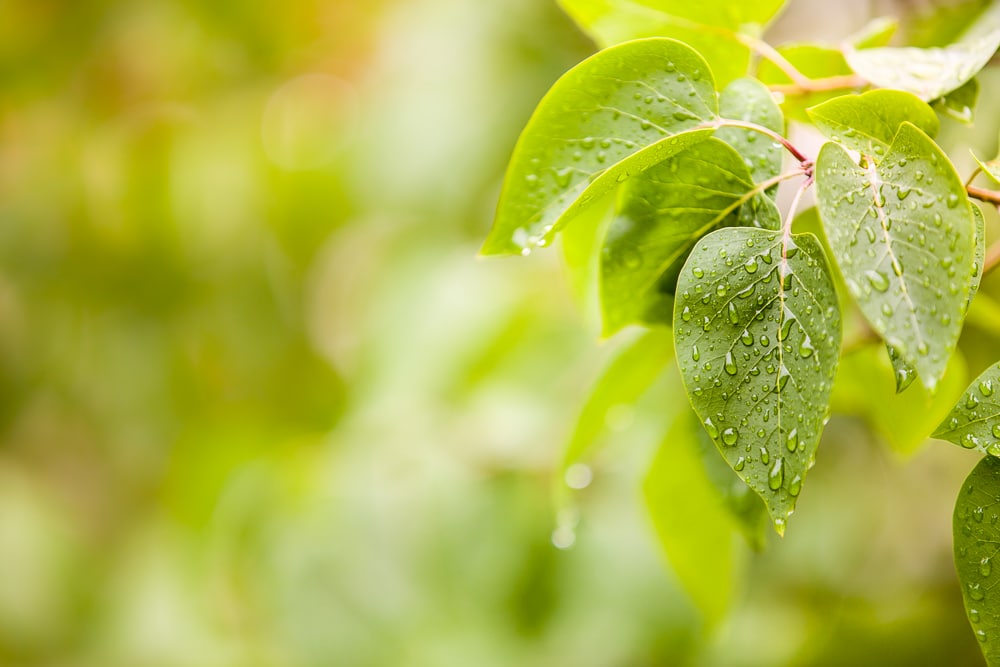 The hanging, almost-falling drops themselves are also photogenic, and can found even on something as humdrum as a fence. The hard part was finding a spot that wasn't rusty or welded.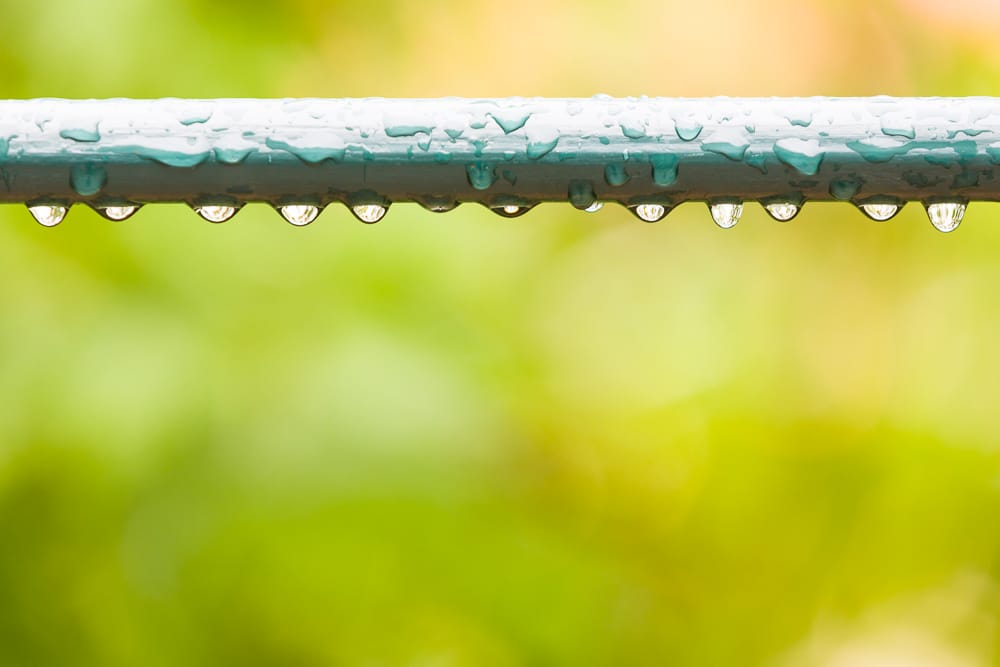 It can't hurt to include a background with your railing, to keep the photo from being too simple. Which route works best depends on how the picture will be used. For example, it will be easy to add text to the picture above. An alternative version with a more complex background might look like this:
You can also zoom in even closer—even zoom in on the raindrops themselves, which work as lenses and display their surroundings. But my photos in this article are from a single trip where my lens wasn't appropriate for such a close-up, so I'll have to direct you to Zonerama.
Zooming Out
Man shall not live through closeups alone! After the rain you'll also find fine tattered clouds. And when it's also time for the sunset, the sky offers much more than it would in clear or fully cloudy weather.
With a drop of luck you can even catch a fleeting rainbow. That's why you need to be prepared. Also, rainbows are fairly wide, and so to capture one in full, you need an ultra-wide lens. For this photo I'm using a 17mm full-frame equivalent—so about 11 mm on APS-C.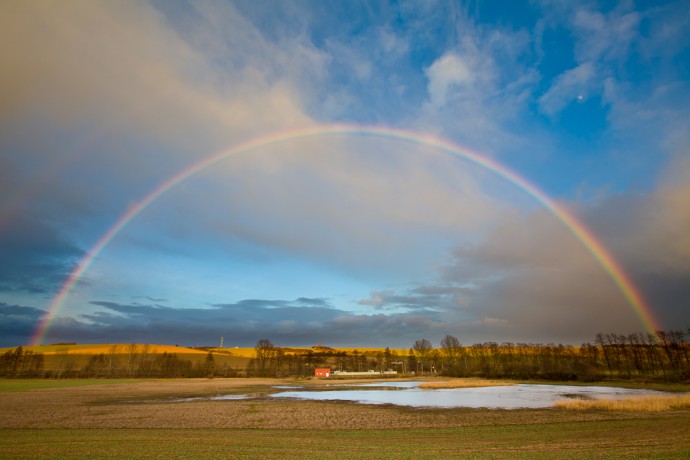 Puddles also beg to be photographed. Puddles let you add reflections in places where they're not otherwise available.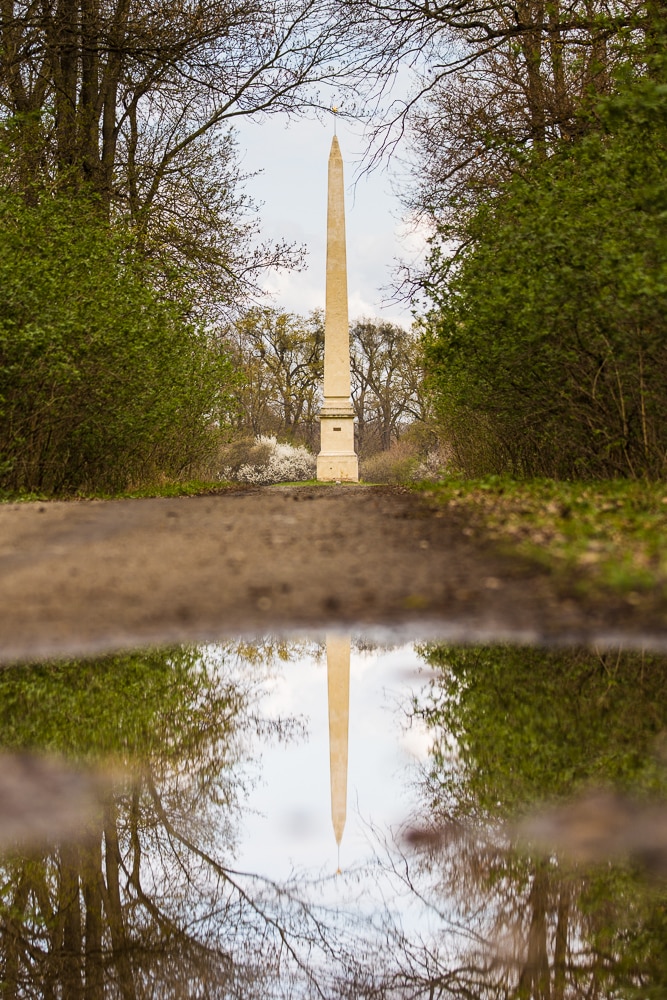 The interaction of earth with sky when moisture is evaporating out of the forest is also photogenic. This moisture looks like low clouds, and actually I'm not sure it's not just low clouds in my photo below. Note the large depth of field—this scene is a closeup on a small area far away on the horizon.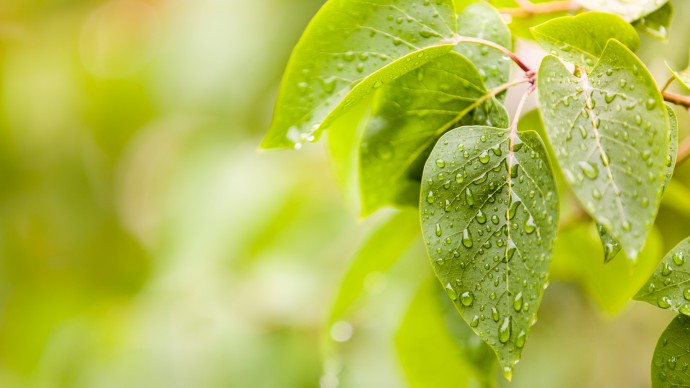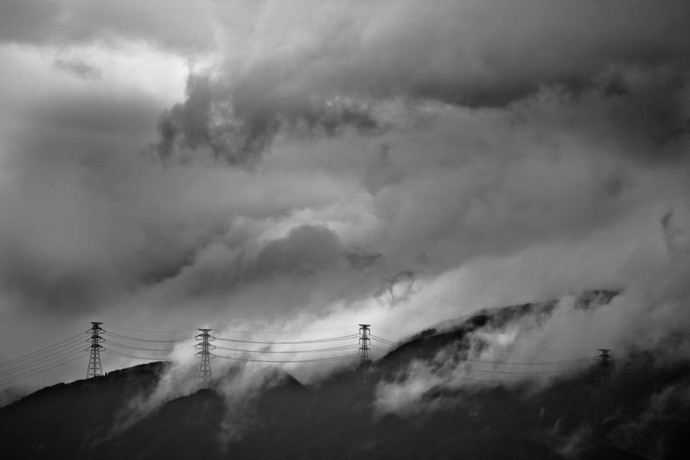 You can also make use of vapor when you're right in the middle of it. As soon as the sun starts to shine, its rays are highlighted in the light fog that arises, creating beautiful lighting effects.
More Rain, More Gain
In this article we looked at only a few of the gorgeous pictures you can take after the rain. There are so many more than just these. They will come from you, your imagination, and your creativity. But you'll need to head outside while others are huddling by the radiator!