Lens Basics—Choose the Right Lens for You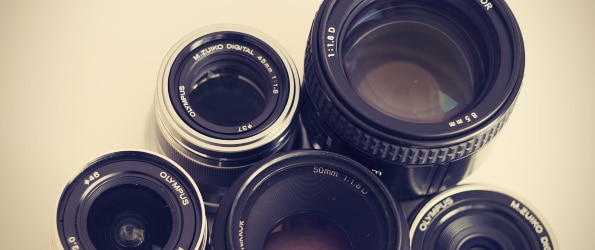 There are so many lenses on the market. Endless, really. And yet none of them are perfect for every situation, every photographer. But no matter what lens you're using, it's the most important part of your camera, because it draws your photos.
The lens is the most important part of every camera. It's what "draws" every photo you take. Your lens—no matter what its type—concentrates light onto a recording surface (a chip or film), which then captures the final photo.
In the past, camera bodies were really just "boxes for film." So in reality it was the lens that played the most important role (alongside one's choice of film type). That's not quite as true today, because you can't switch out a digital camera's sensor. That's why camera bodies receive much more attention than they did in the analog age.
Not Just One
Long years of photographic experience will teach you which lenses and, in line with that, which other equipment suits you best.
This will naturally depend on the photographic genre in which you specialize. At first you can get by with just one basic zoom lens before picking another—typically a faster lens, or one of the special ones we'll cover in this article.
There are countless lenses on the market. They come from a variety of manufacturers and offer a variety of technical parameters. Their most important parameters are their focal length, lens speed, and focusing system.
We can divide lenses into various groups based on these parameters. For example, lenses with a fixed focal length vs. ones with a variable length (zoom lenses), stabilized vs. unstabilized lenses, wide-angle vs. telephoto lenses, normal vs. the various specialized, genre-specific lenses, etc.
The Mount: Your Lens's Home
Every manufacturer of DSLRs and mirrorless cameras has its own system for attaching the lens to the camera body—often a bayonet mount, sometimes a screw thread, etc. Because of this, you can't for example put Canon lenses on a Nikon body.
Other manufacturers cooperate more among each other, and so lenses from one of these manufacturers can be used on cooperating manufacturers' cameras without restriction. An example here is the micro 4/3 format used by Olympus and Panasonic.
Some companies on the market also produce lenses with multiple bayonet types. (A bayonet is a mechanical piece that helps a lens catch on the body of a mirrorless or DSLR camera with a bayonet mount.) For these lens models, you can get one with precisely the bayonet that you need. Sigma, Tamron, and Tokina lenses are examples of these.
Lens Speed—A Key Parameter
The lowest available f number, the widest available aperture, the lens speed—this is what the number after the F in a lens's name means. Lens speed basically tells how much light makes it through the lens onto the sensor (or film). Lens speed affects—among other things—how well you can focus in bad light conditions (twilight, rain, low-contrast scenes) and how creative you can get with depth of field.
Lenses with superb speed (F2.8, F1.8, F1.4, etc.) tend to be more expensive than their "slower brethren." After all, you can always make the aperture smaller.
While owners of DSLRs and mirrorless cameras have a wide choice of lenses for different purposes, compact owners have no choice at all. So before you buy a compact, think carefully about its built-in lens, because you won't have the opportunity to replace it with another.
There's no such thing as a universal lens with a perfect construction that covers all focal lengths without optical defects. It would be like a super-fast all-terrain sports car with high gas mileage. It simply doesn't exist.
Fixed vs. Zoom Lenses
The main advantage of fixed-length lenses lies in their image quality. These lenses tend to have fewer optical defects and higher lens speeds than zoom lenses. However, they're slightly less convenient.
You'll either walk a bit more, or constantly be switching lenses to maintain your desired angle of view. In a few cases you may miss a shot because you don't have the right lens attached in the decisive moment. So in extreme cases, photographers carry multiple camera bodies so that they always have lenses with different focal lengths at the ready.
There's another solution as well. That solution is zoom lenses—although these have their shortcomings too. One of them is their lens speed, which is often not just low, but also unstable. (In the cheaper zooms this is practically a given.) Another is added weight—although on the other hand, one zoom lens is still lighter than multiple fixed lenses. There are some manufacturers that make zooms with a lens speed that stays stable across different focal lengths. This is usually a speed of F2.8 or F4. But these lenses tend to also be significantly more expensive.
The Most Widespread Lens: Fixed Fifty
One of the most widely used lenses throughout the history of film photography is the "fixed fifty." It was and is used because its angle of view roughly corresponds to that of the human eye (not counting peripheral vision). These lenses are also relatively cheap, fast, and easy to find.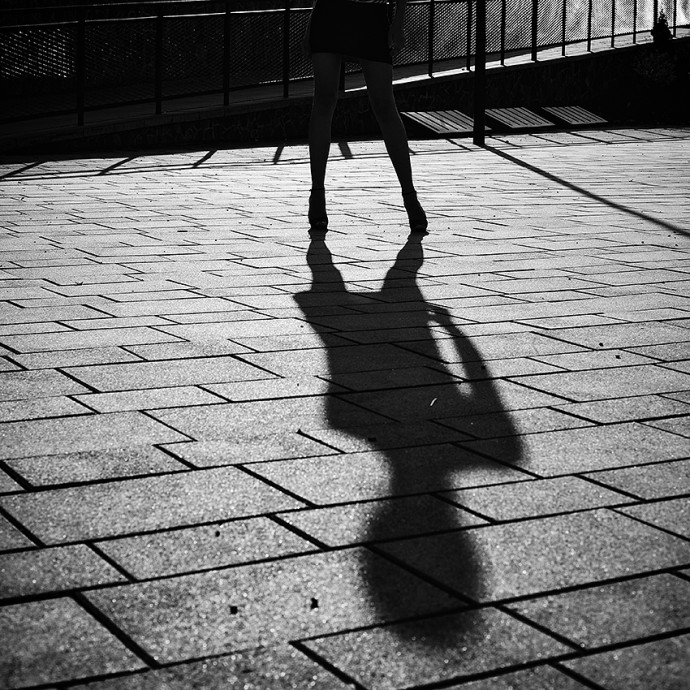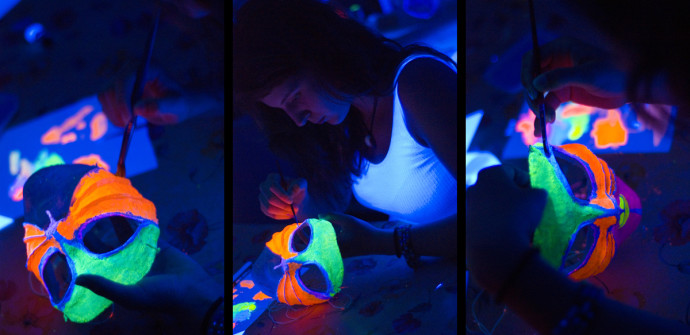 Lens Types
Wide-angle Lenses
Lenses that can capture a wider scene than a basic 50mm lens (full-frame equivalent) tend to be called "wide," "extra-wide," etc.
Wide-angle lenses thus tend to range from 14 to 35 mm. You can find a wide selection of wide-angle lenses on the market—both fixed and variable-length.
They're typically used for capturing whole scenes, both in nature photography and in reportage.
One defect is a classic for these lenses, and that's spherical image deformation. For wide lenses, this is most often barrel distortion, where the picture's edge lines are not straight and are instead like the outline of a barrel (thus the name).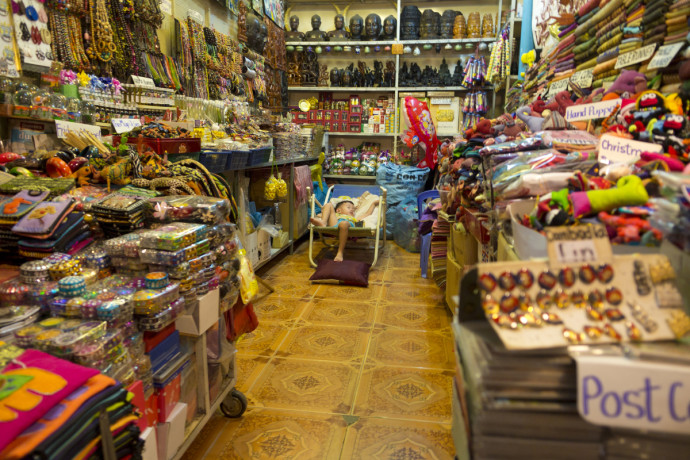 Fisheye Lenses
Fisheye lenses are a special case among wide-angle lenses. They have a very short focal length (from 8 to 14 mm) and can capture a scene at angles of up to 180 degrees.
They produce pictures with very strong barrel distortion. However in the case of fisheye lenses, this image deformation is purely intentional. Instead of getting corrected as for the wide-angle lenses mentioned above, photographers cultivate it as a deliberate effect.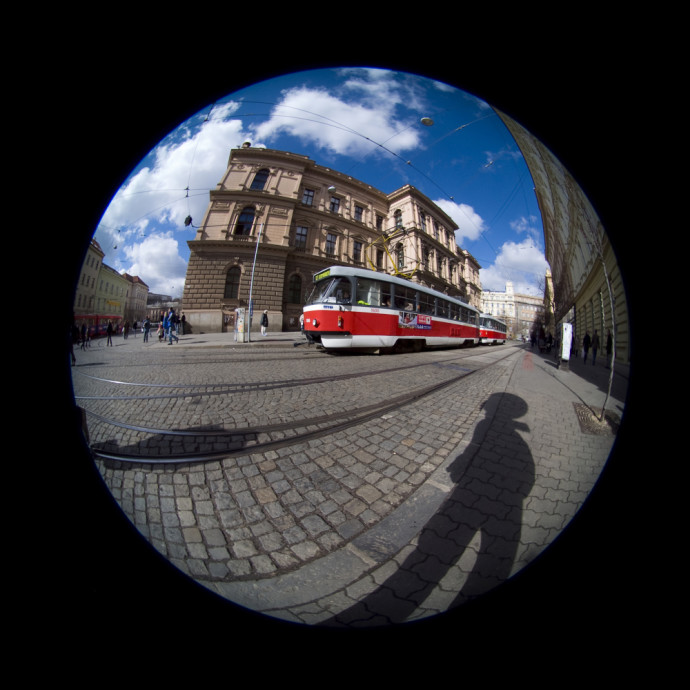 Portrait Lenses
For portraiture what's most often used are high-speed fixed lenses. Their standard focal lengths range from 50 to 130 mm. These lengths completely prevent barrel distortion.
After all, nobody wants their portrait to be a caricature. The standard route is to use a 50 mm lens for whole-body portraits and 85 mm for face portraits. These lenses are good at opening the door to very low depths of field—and that in turn lets you make your subject "pop" out of a background that might otherwise draw too much attention.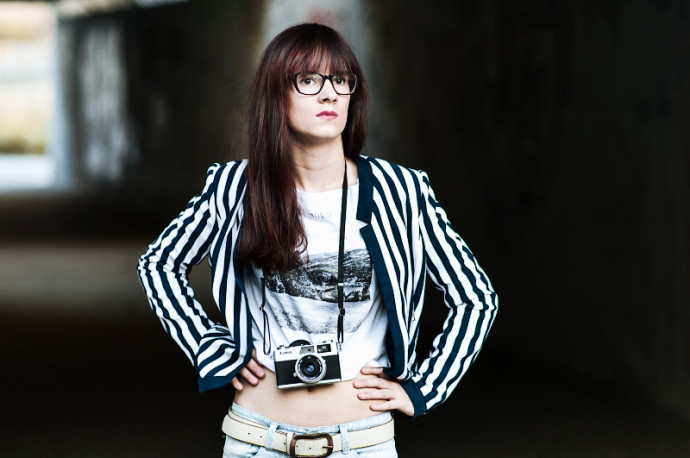 Telephoto Lenses
Lenses with long focal lengths are used when you need to photograph subjects situated far away.
They are most popular for sports, wild animals, landscape close-ups, and other objects that you can't approach closely for whatever reason. Telephoto lenses with variable focal lengths typically range from 70 mm at the wide end out to 400 mm at the long end.
If you need a lens with an even longer focal length, then get an appropriate fixed lens. These range all the way out to 1200 mm. They are extremely expensive, however. For the price of just one such lens, you could easily buy yourself a new car. Telephoto lenses' speeds normally range from F2.8 to F5.6.
The images that you get from a telephoto lens have some special traits. Unlike wide-angle lenses, which emphasize the space between nearby and distant objects, telephoto lenses eliminate that space. While they'll let you photograph a faraway object, they'll also make the object's background feel very close by.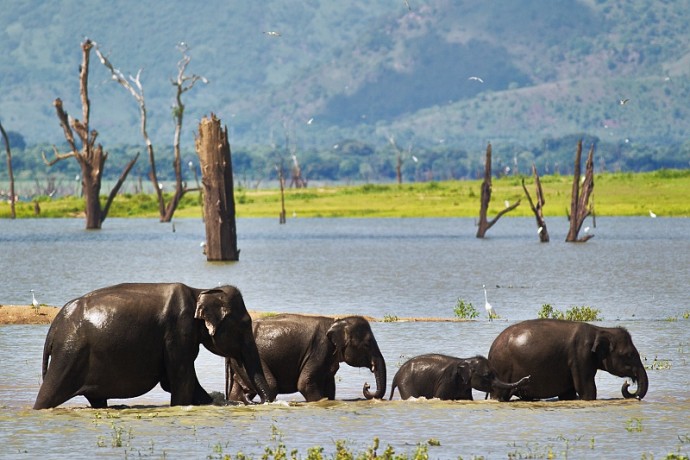 Macro Lenses
Macro lenses are used for photographing miniature details. These lenses can focus at very small distances. Their most important parameter is their magnification ratio. If for example you're photographing a one-centimeter bug, then the magnification ratio will give you the size in centimeters for the image of the bug that lands on your sensor (or film). If the maximum magnification is 1:1, then the bug's size on the sensor will be precisely one centimeter.
High F-numbers tend to be used in macro photography, because it tends to have a tiny depth of field—too tiny—that needs to be increased so you can get a "readable" photo.
Pure macro lenses have fixed focal lengths ranging from 50 to 150 mm. These lenses have superb detail—among other benefits—and so they are often also used for portrait photography.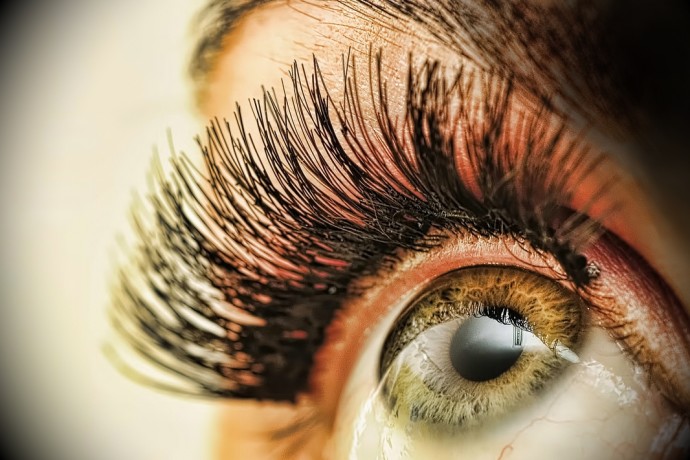 Tilt-shift Lenses
Tilt-shift lenses are another specialized lens type. They let you tilt and shift the front part of the lens, and thus work creatively with the scene you're photographing.
They're primarily used in architectural photography, where they're used to prevent receding lines (buildings "leaning backwards") in-camera. But you can also use them to liven up ordinary pictures. For example you can move the focal plane to leave only a certain part of a photo in focus.
The Lens Name Maze
There are lots of lens manufacturers out there, and each one has its own lens-class designations… just about everything but focal length and aperture is written differently for each brand. This can be confusing for beginning photographers! A survey of all the abbreviations out there is beyond the scope of this articles.
But here are a few brief words on them. You'll see things like L, ED, EX, IS, VR, APO, USM, HSM, etc. These abbreviations specify a lens's construction, quality, or accessories like a focusing motor or stabilization.
Canon for example uses an "L" (with a red stripe along the lens circumference) for its high-end line, while Nikon uses ED (with a golden stripe) and Sigma uses EX (and again a golden stripe).
Focusing motors, too, have differing designations among manufacturers. Canon uses the acronym USM, Nikon uses AF-S, and Sigma HSM.
You'll most often find image stabilization presented under the abbreviations IS or VR.
Time Will Tell
If you're currently discovering that photography entertains you more and more, then it's almost certain that by the time you've perfected your technique, many lenses will have gone through your hands.
But don't forget one thing: photographs come mainly from the photographer. Good equipment such as a good lens helps you obtain the image that best matches your needs and intentions. These intentions are, however, fully in your hands, and not even the highest-quality camera or the best lens will help anyone find the right moment or shot angle, or create the perfect composition. So rely on your lens—but not in place of yourself!