Nikkor Z 180-600mm Versus the Nikkor Z 100-400mm f/4.5-5.6 VR S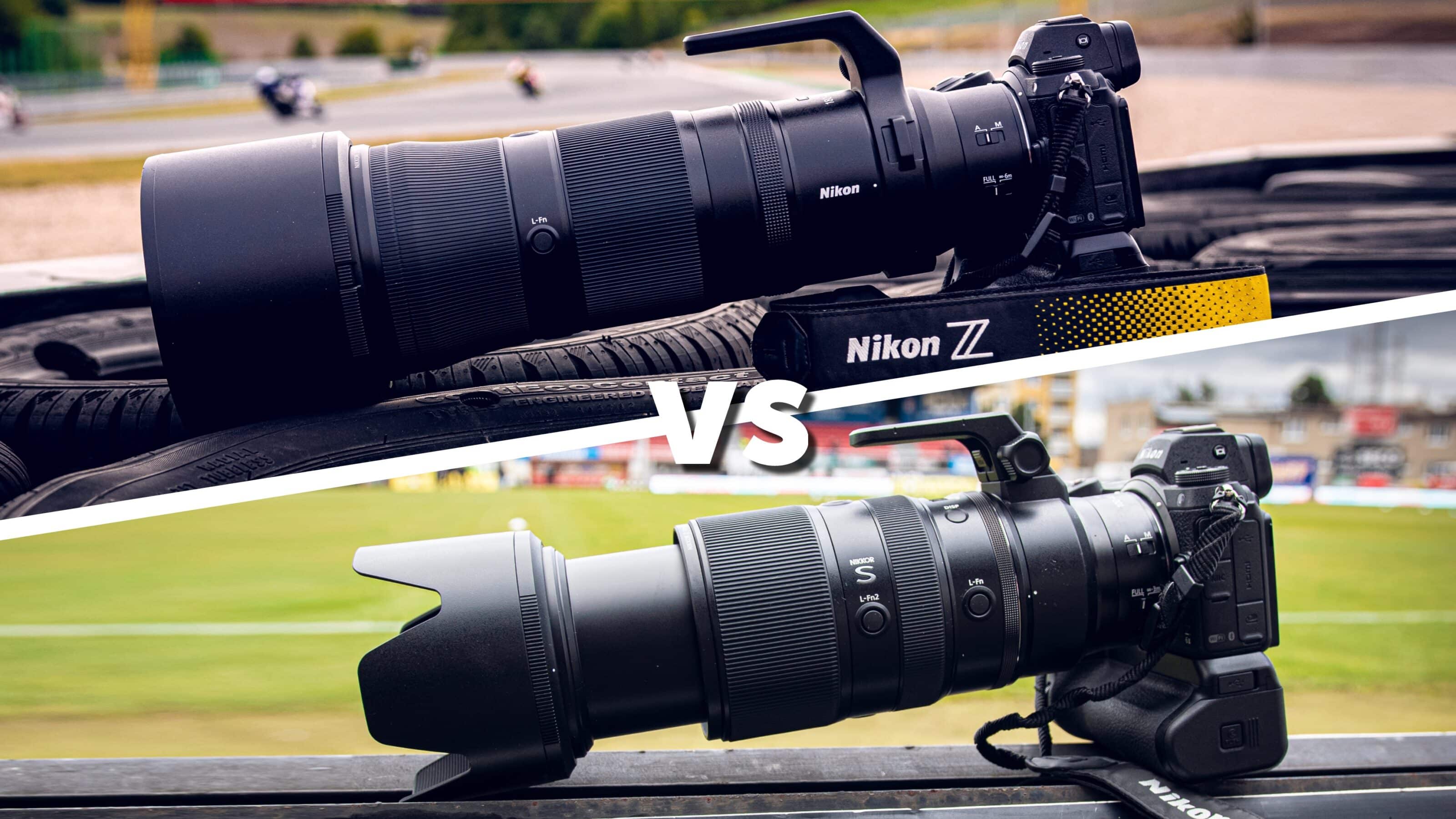 In our recent review of the Nikkor Z 180-600 mm f/5.6-6.3 VR lens, we took a closer look and explored its pros and cons from various angles. I promised to compare this long glass with the slightly shorter, but still very good, Nikkor Z 100-400mm f/4.5-5.6 VR S lens, which we previously reviewed.
If you do long-distance shooting, you'll probably get more out of the focal length options of the Nikkor Z 180-600mm f/5.6-6.3 VR. You may want to skim this article just to make sure you made the right choice. You may also want to hold out for the new Tamron 150-500 mm F/5-6.7 Di III VC VXD Nikon Z, which we may review in the near future. 
If a 400mm focal length is enough for you and the longer distance is just a bonus, or if you need a 100mm focal length, then you may consider the Nikkor Z 100-400mm f/4.5-5.6 VR S. You might also be asking yourself whether the extra money is worth it. 
Generally speaking, there is no simple answer to this question and it depends on each photographer's specific use and preferences. Let's take a look at the basic characteristics of both lenses, which may make your decision a bit easier. 

The photo editing software
that knows no limits
TRY IT FOR FREE
The first thing that you may notice is the difference in lens speed. In actuality, this is not a dramatic difference. At a 180mm focal length, it means a difference in lens speed of f/4.8 versus f/5.6. At 300mm, it is f/5.3 and f/6, and at a 400mm focal length, we're talking about a difference of f/5.6 versus f/6. As you can see, the differences are relatively small.
We can also compare the lens processing and physical parameters for the two zoom lenses. If we compare the visuals, we notice a few things at first glance. Some of the differences have to do with the fact that the Nikkor Z 180-600mm f/5.6-6.3 VR is not in the S-line. The S-line offers better optics and performance, but some of this has to do with the difference in zoom range.
The difference in weight and size of the two lenses is significant. 2140g (Nikkor Z 180-600mm f/5.6-6.3 VR) versus only 1435g (Nikkor Z 100-400mm f/4.5-5.6 VR S) is noticeable, and for long shoots without a monopod, every gram counts :).
The difference in size is because the Nikkor Z 100-400mm f/4.5-5.6 VR S extends when zooming while the Nikkor Z 180-600mm f/5.6-6.3 VR has internal zoom and its size remains the same.
It also has an even longer focal length so the size difference is significant. This is especially true when using shorter focal lengths. But the question remains, to what degree does needing to extend the camera barrel while zooming affect the quality of the seal and protection against dust and water droplets.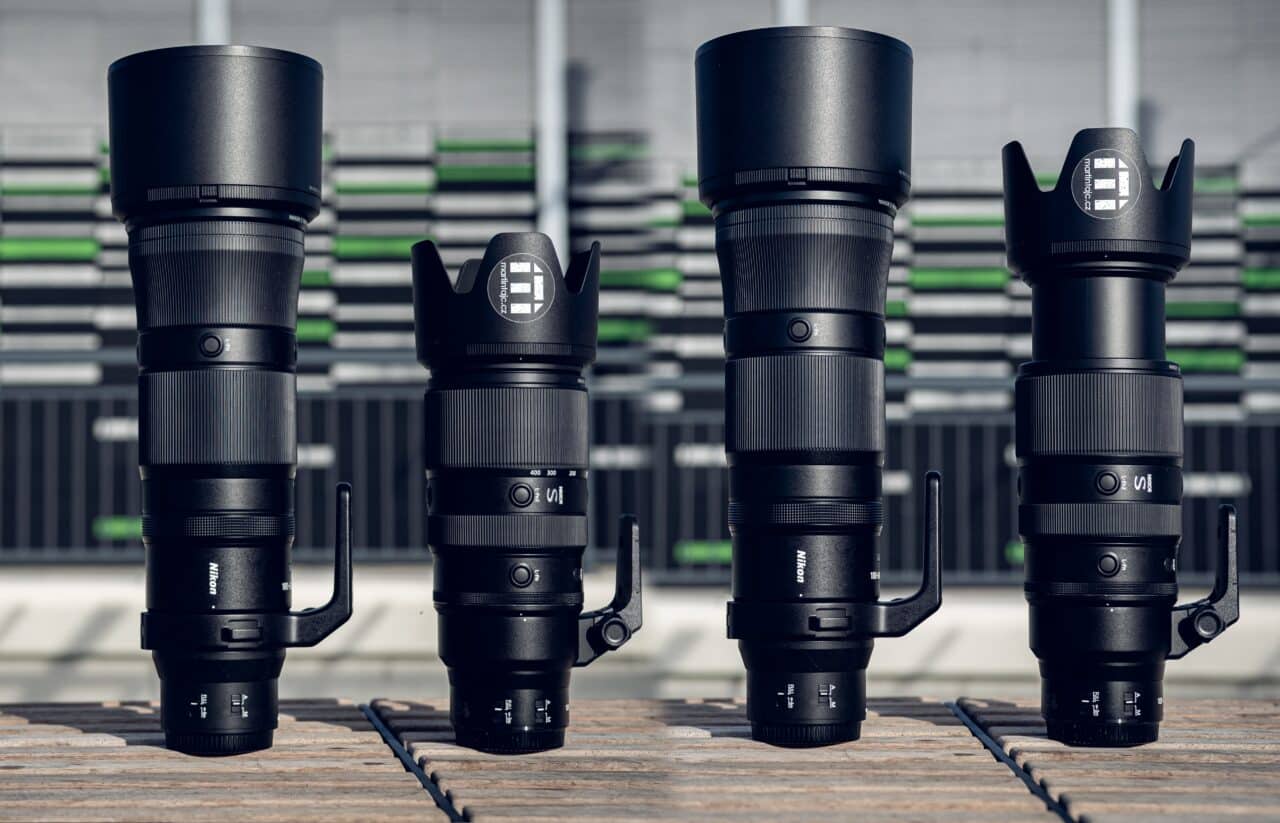 We can't overlook the difference in filter thread diameter, where the Nikkor Z 100-400mm f/4.5-5.6 VR S is 77mm and the Nikkor 180-600mm is 95mm.
Other differences can be found in the lens functions and features. One example is that the Nikkor Z 180-600mm f/5.6-6.3 VR does not include an information display. From my point of view, this display is basically useless and I have yet to use it.
The Nikkor Z 180-600mm f/5.6-6.3 VR also doesn't have a separate third ring dial where you can map changes in exposure, aperture, and ISO values. Instead, it shares this feature with the manual focus distance setting.  
Another noticeable difference is the Nikkor Z 100-400mm f/4.5-5.6 VR S has one additional function button.
My personal opinion is that if someone told me I had the choice between these additional features or a discount of several hundred dollars, then I would definitely go for the discount :). These additional features aren't noticeable in the final images and I don't think these "bonus' features are a must-have.
Speaking of price, I think the difference here is significant too, in favor of the Nikkor Z 180-600mm f/5.6-6.3 VR, which at the time of writing (November 2023) costs $1,700, while the Nikkor Z 100-400mm f/4.5-5.6 VR S comes in at $2,700.
If price is important to you, $1,000 is no small difference. However, the price difference means you get additional optical layers with Nano Crystal Coat, ARNEO anti-reflective coating, and a different composition of lenses and optical elements. To what extent this means a better picture, I can't judge after just a few days.
For those photographers who would like to get close to a macro lens, the highest magnification is important, which is 0.25x versus 0.38x with the Nikkor Z 100-400mm f/4.5-5.6 VR. It's still not a macro lens, but you can get closer-up images of flowers, insects, and other subjects.
Sharpness, lens detail, auto-focus speed, and image stabilization
Before borrowing the lens to test, I heard that the Nikkor Z 100-400mm f/4.5-5.6 VR S was somewhat faster when focusing. However, this was not what I found. When refocusing from a nearby subject to a distant one, at a comparable focal length, I would say both lenses focus similarly.
Yes, the focusing slows down a bit when using a 600mm focal length, but that is a general quality of lenses and I can't compare focusing speed for that same focal length because I don't have a suitable equivalent. For me, focusing is very similar for both lenses with no major differences in speed or noise.
There are slight differences in sharpness and lens detail when using the lowest possible aperture. However, according to the MTF curves, this isn't anything major. Although the graphs for both lenses are given for different focal lengths and thus can't be directly compared, they do give us an approximate indication of the level of sharpness we can expect from the lenses.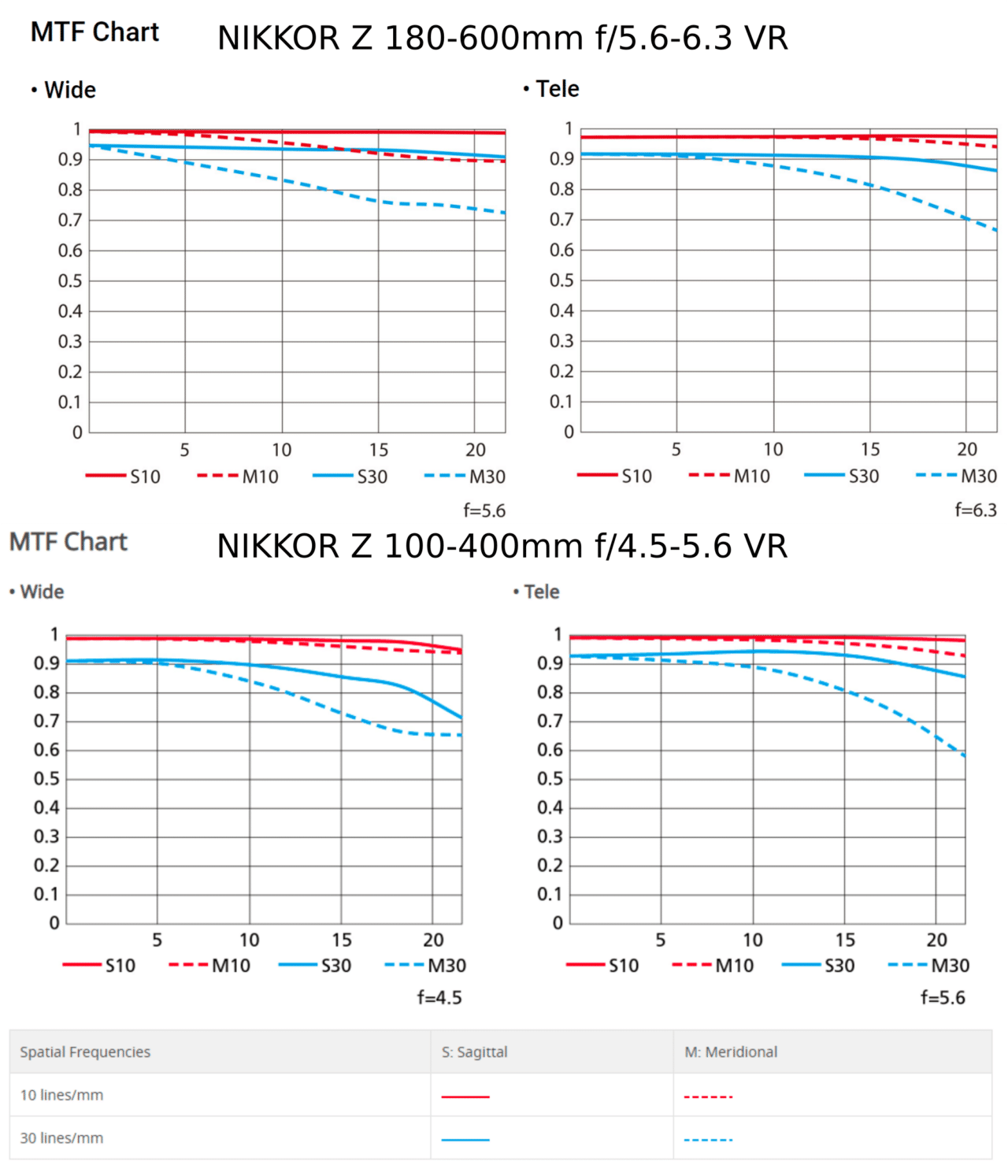 I did the comparison at focal lengths of 180mm, 300mm, and 400mm versus 450mm. In the following three images, you can see the comparison images at each focal length, which were shot on a Nikon Z6II camera and converted from RAW to .jpg using NX Studio and the following settings: Sharpening +3.0, Sharpening in the mid-range +2.0, and Clarity +1.0. The photos were not further sharpened by any photo editing software.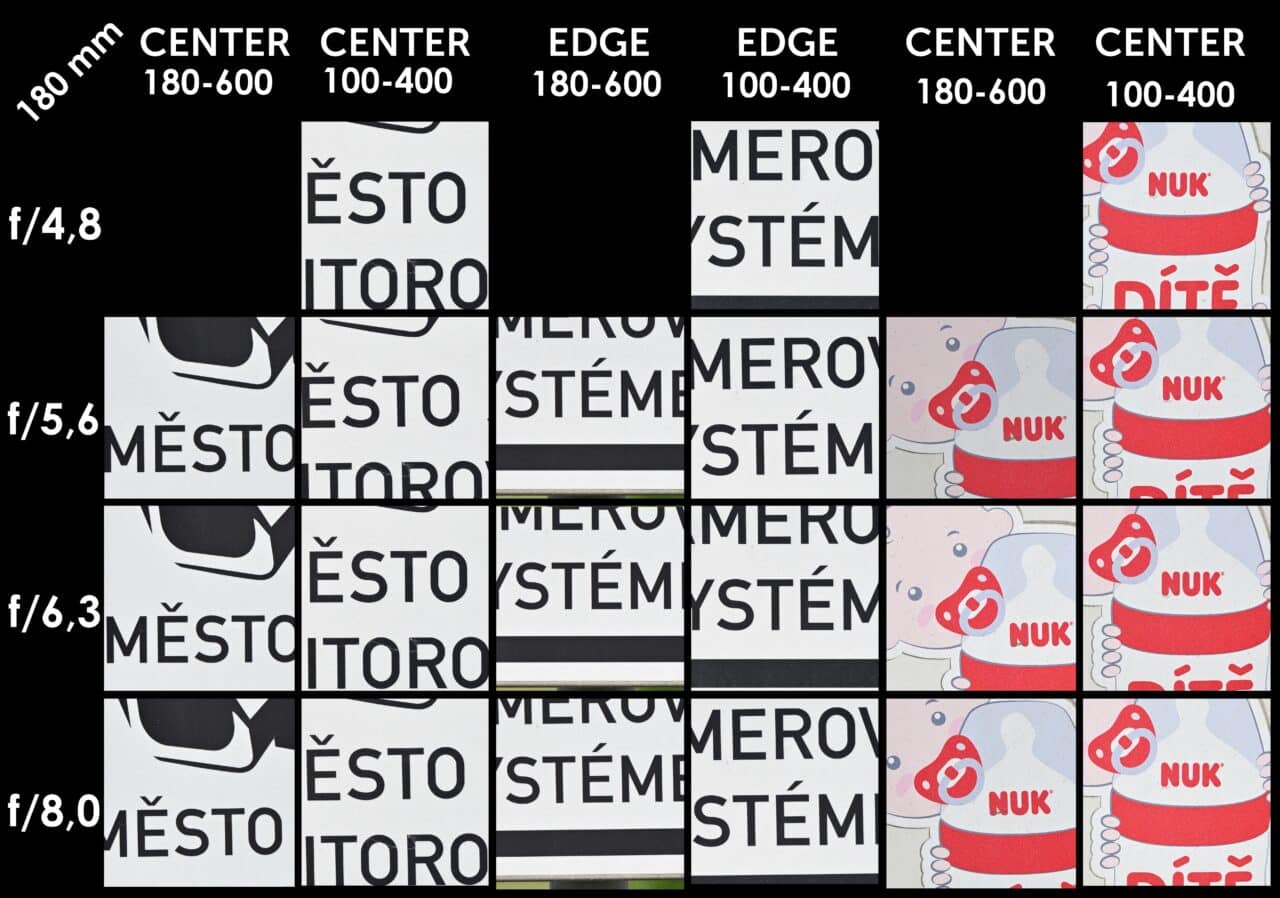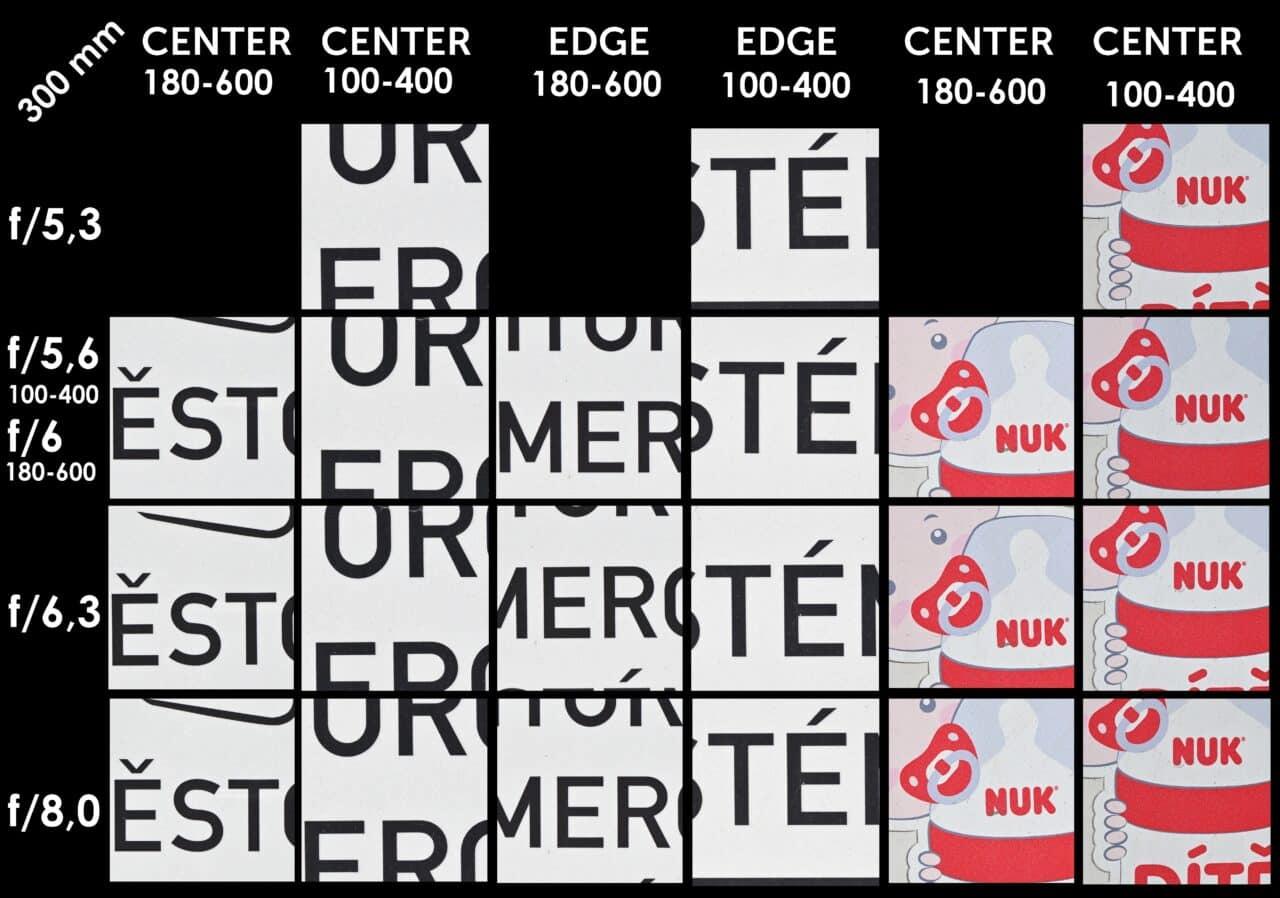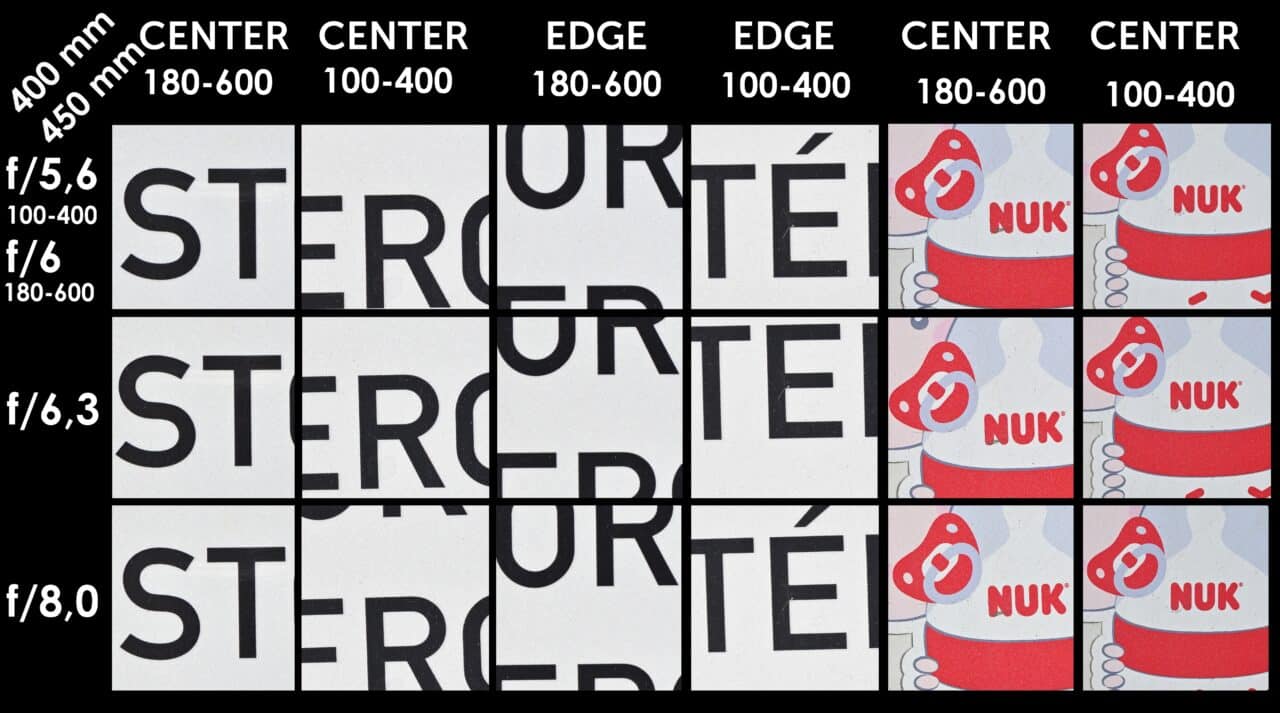 From the photos taken, I would say that the Nikkor 180-600mm f/5.6-6.3 VR has a lower level of detail at all focal lengths. This difference slightly increases as the focal length increases. I find that the Nikkor Z 100-400mm f/4.5-5.6 VR is better at capturing fine texture and the texture is sharper and with more contrast. So when comparing textures, you will see some differences in sharpness and detail.
On the other hand, as I always say, if are looking for a lens for sports photography, where it can be a challenge to get a perfectly sharp image, either because of the higher ISO or the motion, you'll probably be happy with both image results after some sharpening in post-production. 
I find image stabilization to be very similar and great for both lenses. Both have two vibration control modes, Normal and sport, so I don't see any major differences here.
Which lens should you choose?
The conclusion of the comparison of the Nikkor Z 180-600mm f/5.6-6.3 VR and the Nikkor Z 100-400mm f/4.5-5.6 VR S is very difficult for me to write since I like both lenses very much. One lens for its compactness, shorter focal length, higher magnification, and sharper details.
The second lens has a high-quality seal, but then again, a significant price difference. For this reason, I would make my final decision based on the focal lengths I need and budget. No matter which lens you end up choosing, I think you'll be happy.
NIKKOR Z 180-600 mm f/5.6-6.3 VR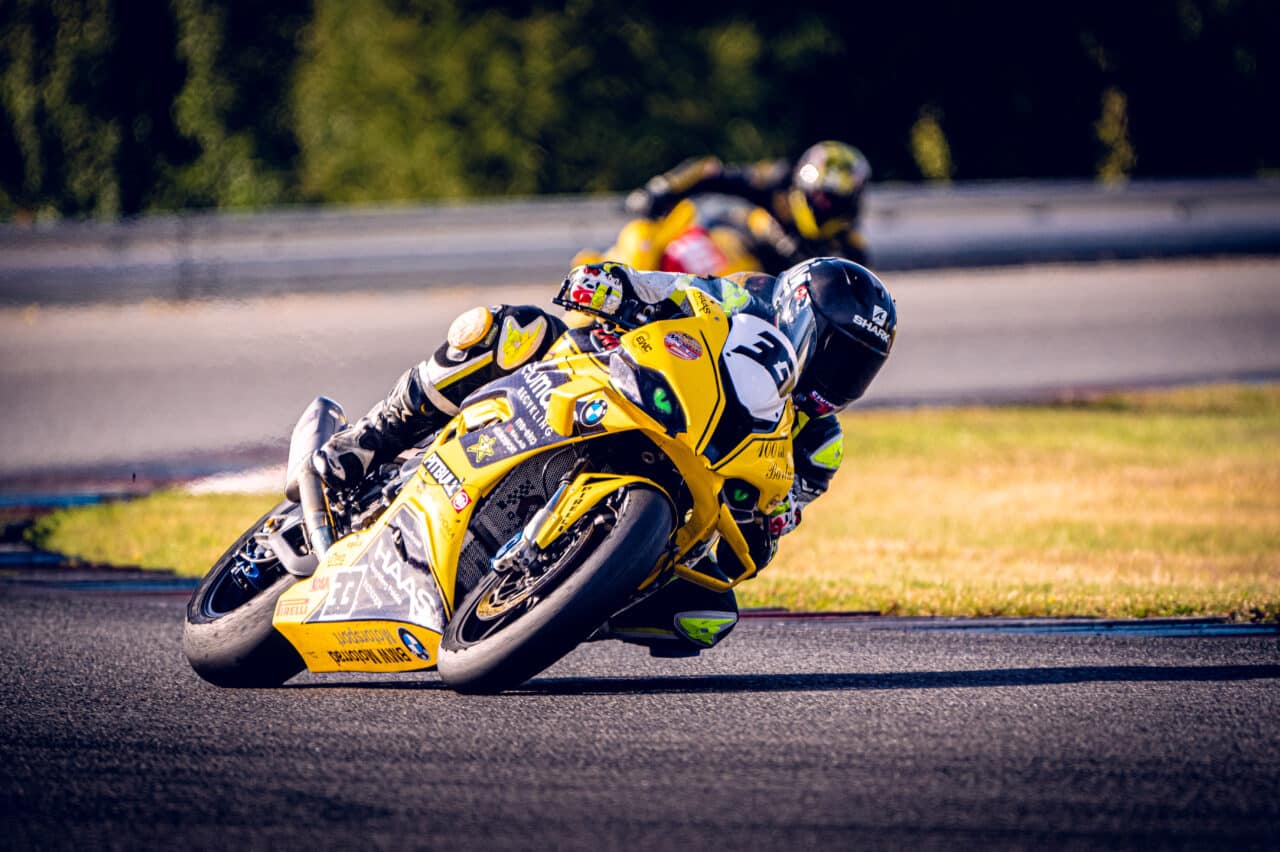 NIKKOR Z 100-400mm f/4.5-5.6 VR S